Printer-friendly version
My friend Jen sent me a link to this recipe from Epicurious, for intensely chocolate crinkle cookies, that just happened to be gluten free (flourless).  I'm not gluten-free, but I love having good recipes up my sleeve that work for the people in my life who are, so I was inclined to try them.  Plus, Jen told me to, and I trust anything Jen says, because she's awesome.  You should be so lucky as to have a Jen in your life.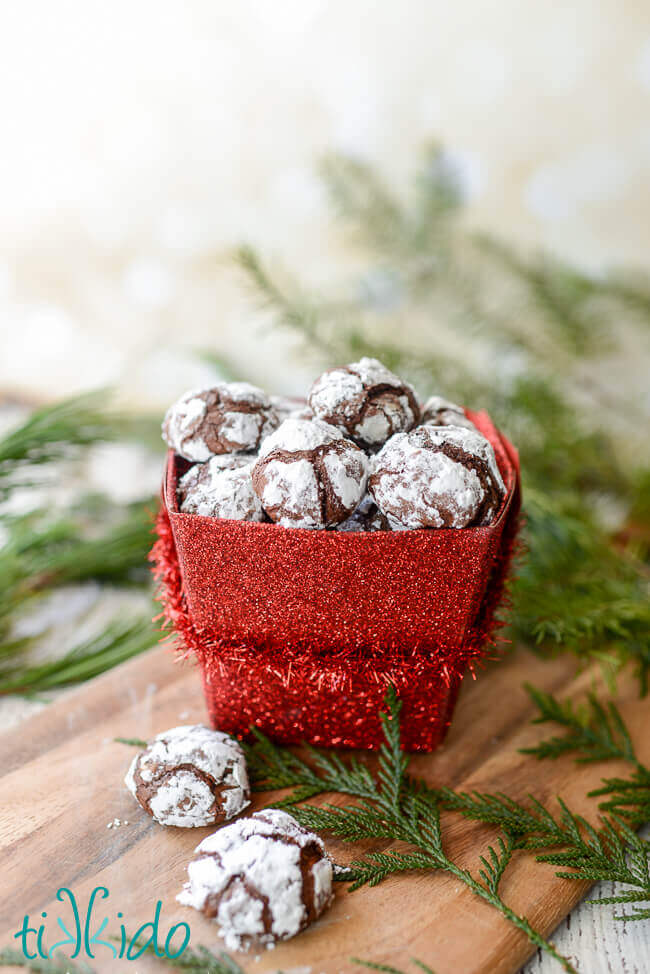 I'm baking enough cookies to feed about 350 people at my daughters' Irish dancing school's Christmas show on Saturday--it's kind of a Christmas cookie buffet that I put together each year.  I always like to have some gluten free options available for that event, so I decided to give this cookie a test run.  And oh my goodness, am I glad I did.  They're essentially an intensely chocolaty meringue: crisp on the outside, fabulously chewy on the inside, made with melted chocolate, cocoa powder, and chocolate chips.  Triple chocolate heaven.  These are perfect.  Who needs flour?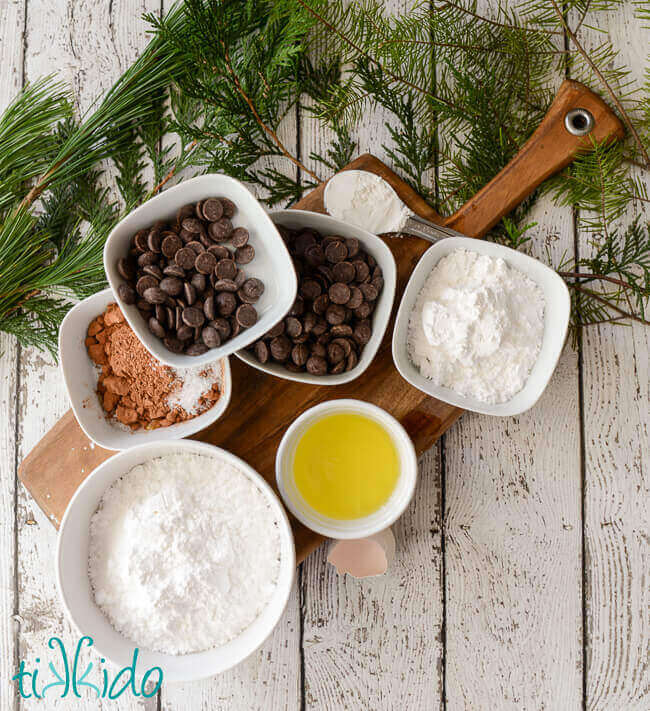 Gluten Free Intensely Chocolate Crinkle Cookies Ingredients:
1 1/2 cups bittersweet chocolate chips, divided (1 cup and 1/2 cup)
3 large egg whites
2 1/2 cups powdered sugar, divided 
1/2 cup cocoa powder
1 Tablespoon corn starch
1/4 teaspoon salt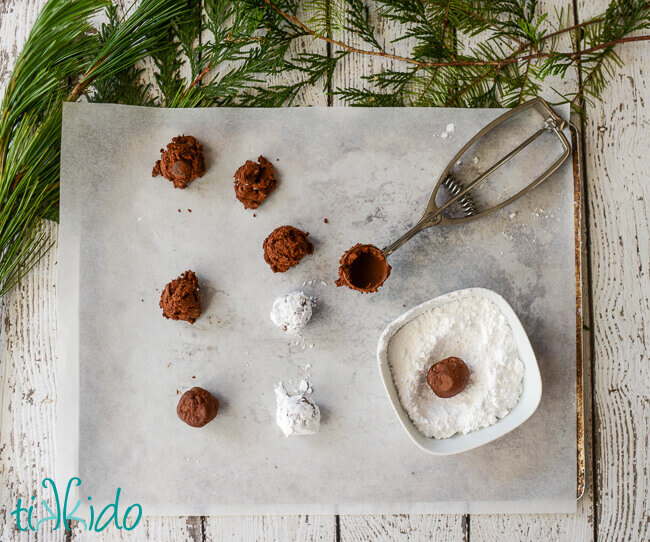 Heat oven to 400 degrees Fahrenheit.
Melt 1 cups of the bittersweet chocolate chips and set aside to cool slightly.
Beat egg whites until they reach soft-peak consistency.  Add 1 cup of the powdered sugar, and beat for a couple more minutes.  
Combine the rest of the dry ingredients (the remaining 1 cup of powdered sugar, the cocoa, the salt, and the cornstarch), and beat the dry ingredients into the egg white mixture.
Add the melted chocolate and the remaining chocolate chips and beat to combine and form a stiff dough.
Scoop 1 tablespoon balls of the dough (a cookie scoop makes this incredibly easy), roll to form a nice ball, and roll the ball in powdered sugar.
Place balls of cookie dough approximately two inches apart on a parchment paper lined cookie sheet (about 12 cookies per sheet)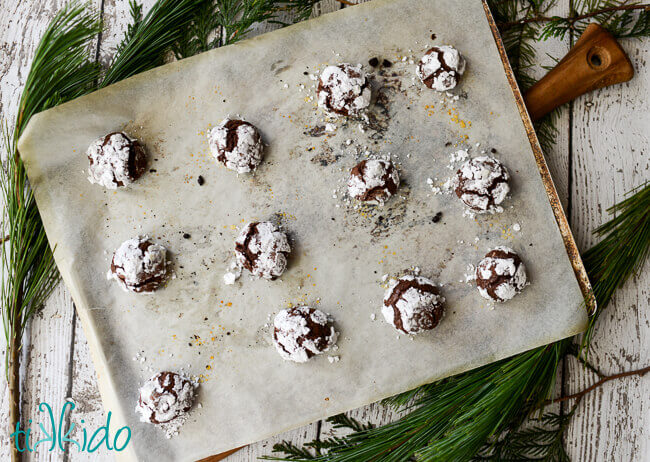 Bake for 10 minutes, and let cool on the parchment sheet. (That's the glorious thing about baking on a parchment sheet.  Not only is it non-stick, so you don't need to worry about greasing pans, but you can just slide it off the pan and let the cookies cool, while you re-use the baking pan!)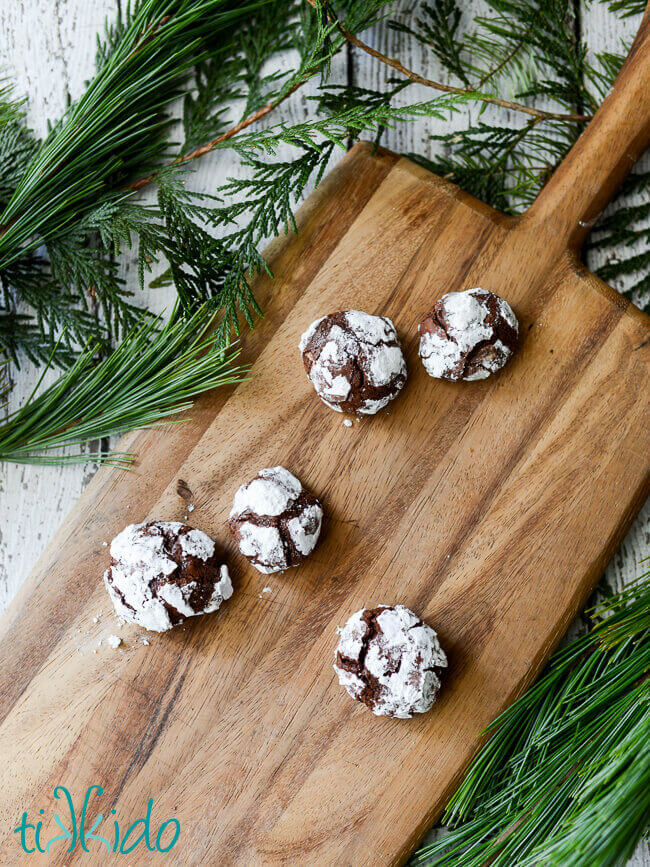 If you know a chocolate-lover, this is absolutely the perfect treat for him or her.  Trust me.  Trust my Jen.  This one is a winner.  A deeply, darkly, chocolate winner.
Want a one page, printable version of this recipe?  Here you go:  Gluten Free Chocolate Crinkle Cookie Recipe.