Printer-friendly version
I've been imagining this gingerbread house decorating project for at least three years now.  An entire street scene right out of Victorian London and Charles Dickens' A Christmas Carol.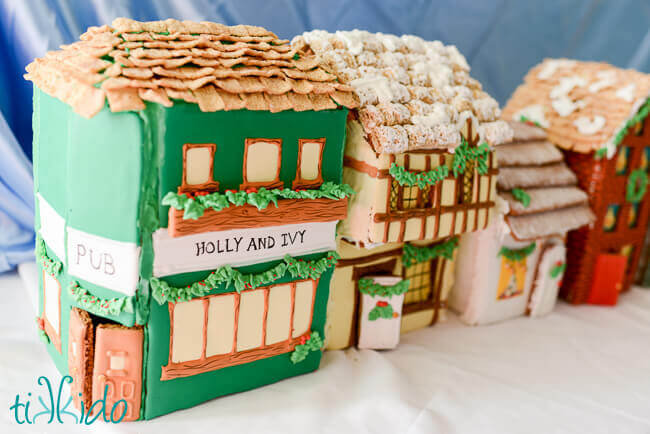 I finally made the time to do it this year!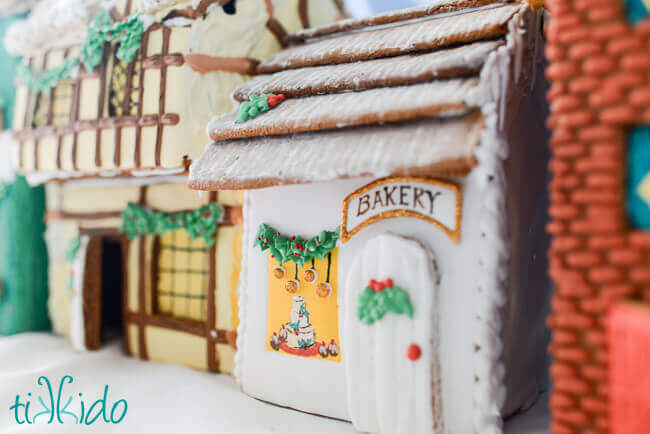 Oh sure, I never got around to making the gumpaste carolers and Christmas tree vendors, but I still absolutely love my gingerbread vignette!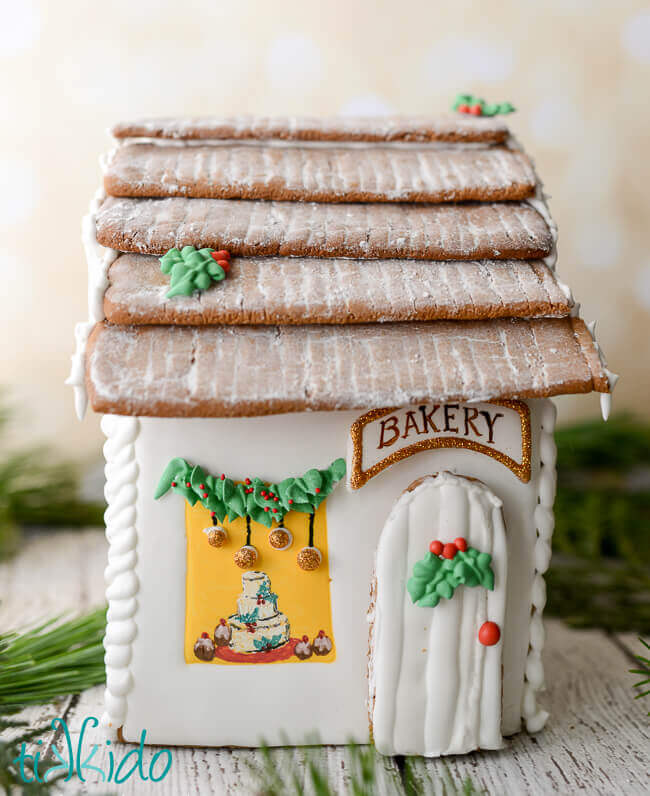 I have a bakery, of course, with a christmas cake and puddings in the front window.  Only had to make this one twice, since I dropped the first one on the tile floor.  Ugh.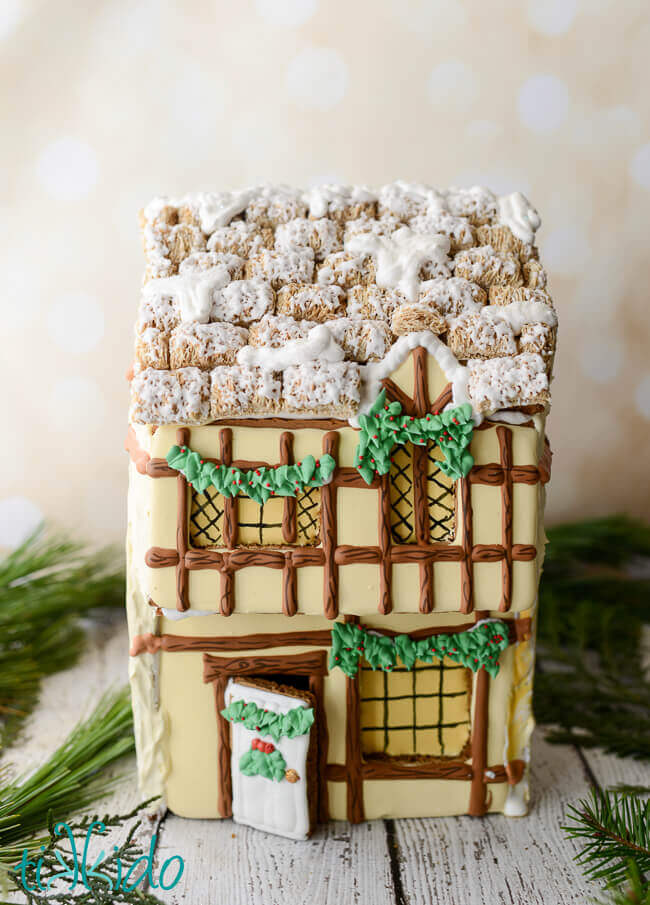 My rather wonky Tudor with a  Frosted Mini Wheats thatched roof.  I mis-drew the template I made for this guy and had to patch and improvise, but I think it kind of works for this old Tudor style house!  I saw plenty of old houses in England that looked at least as patched together and off-kilter.  ;-)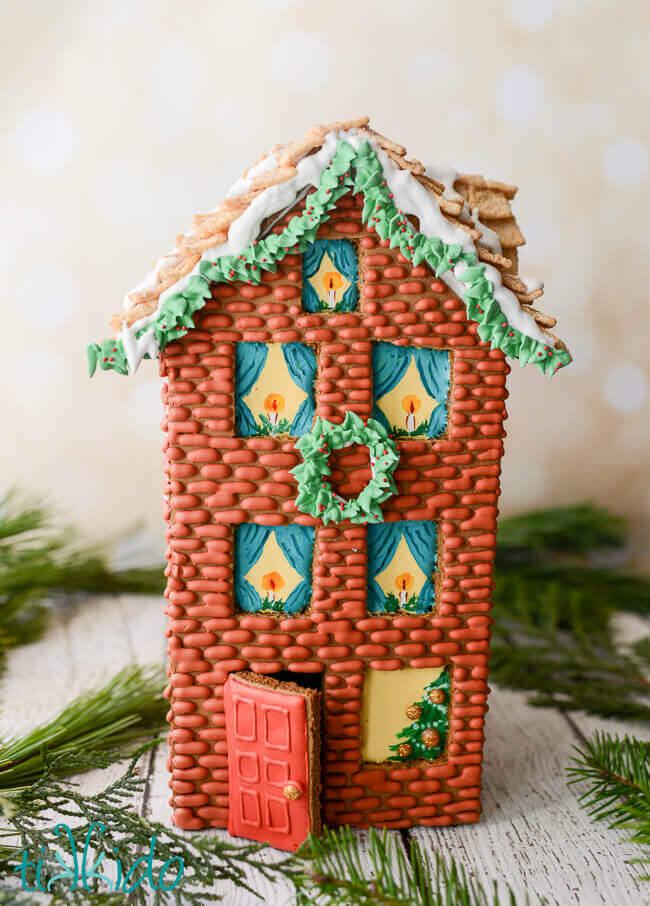 A townhouse, complete with Christmas tree in the front window.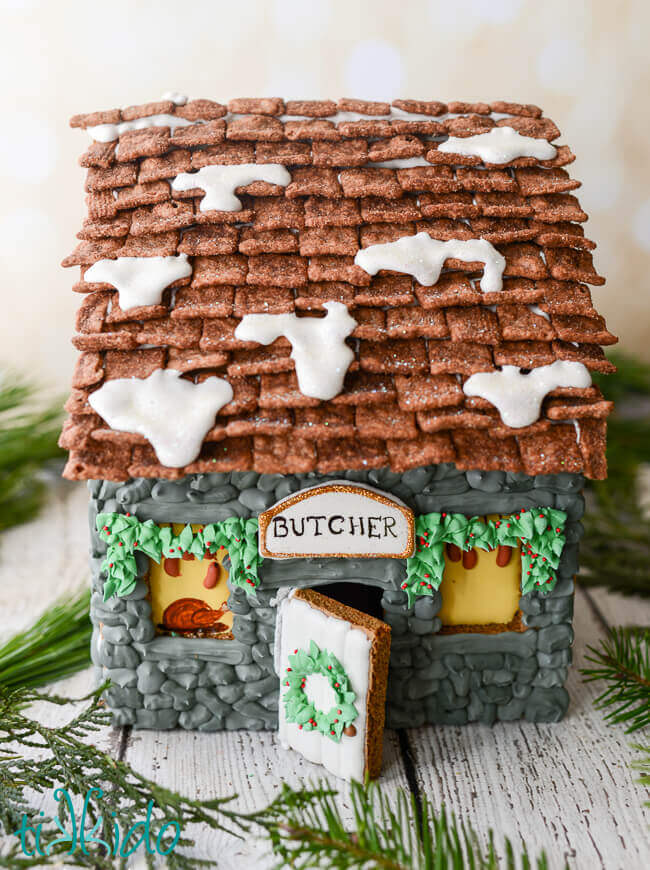 A butcher (the same general design that I used for the PANDA house).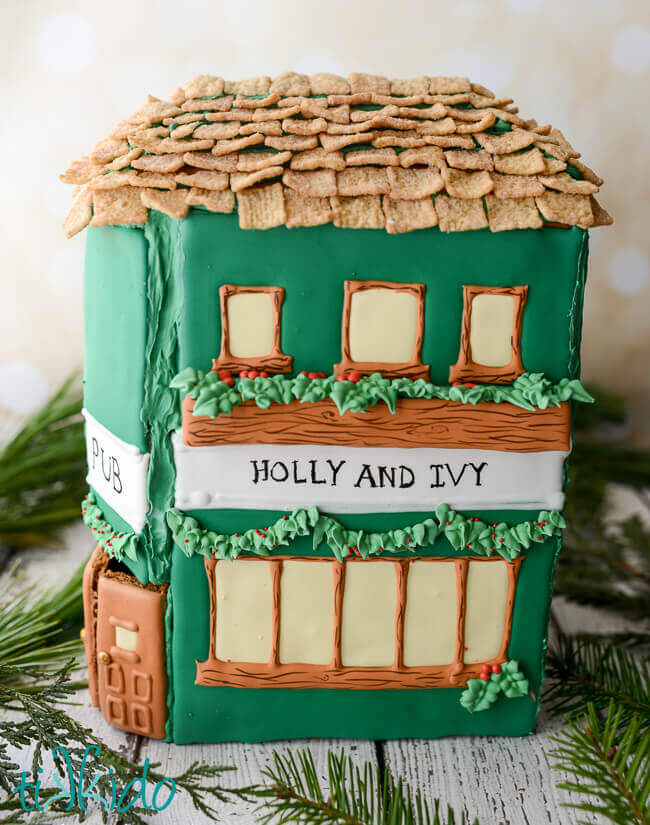 And of course, a pub on the corner!
But the magic happens when you put them all together.  They look magnificent sitting on top of my Piano this holiday season!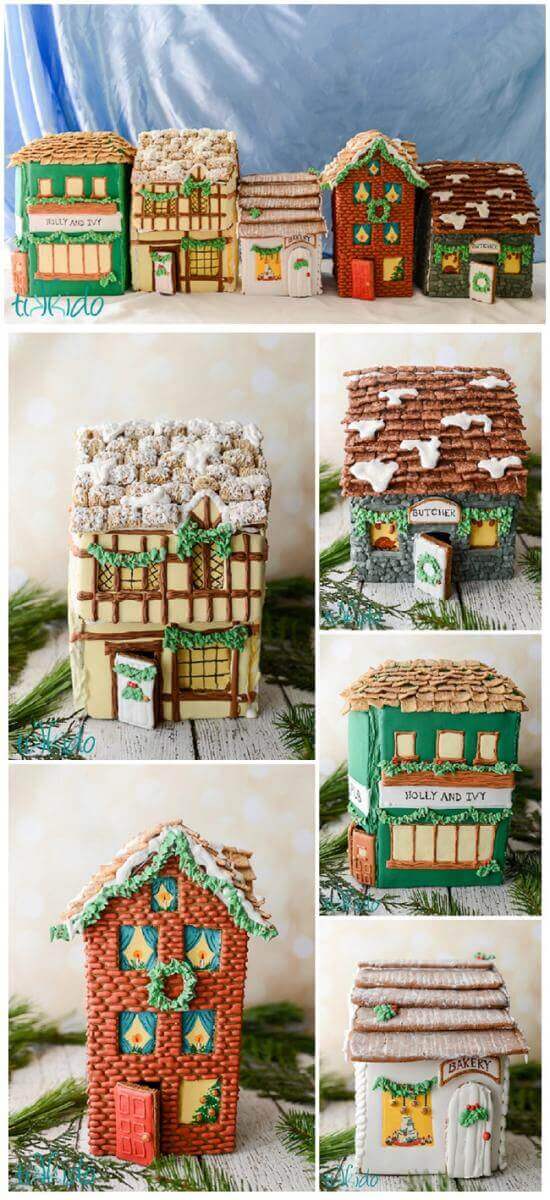 Thinking about making a real gingerbread house this year?  Check out my new e-book with all of the recipes, tips, techniques you'll need, and five different gingerbread house templates:
Other Gingerbread Posts You Might Like: