Printer-friendly version
The spring Mother's Day garden party I created featured all projects that the kids can do without any (or much) help from parents.  My girls loved helping me create and test the recipes, and I really did make them do the work!  (Easiest Party Ever--Why did I not think of this before?)  They love helping me in the kitchen, measuring, chopping, mixing.  I created my recipes with their abilities and interests in mind.

The first recipe I created was an herbed cream cheese spread.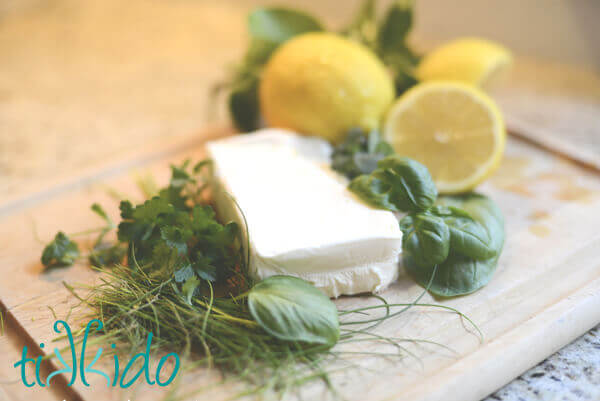 It was light, tangy, delicious, and so very versatile.  It was a great spread for our cucumber sandwiches, and made a delicious dip for our vegetables.  Forget that bottle of ranch--this stuff is good.
Herbed Cream Cheese Spread and Dip Recipe
1 8oz block of cream cheese, softened
1/2 cup plain Greek yogurt
1/3 cup chopped fresh herbs
1/2 t salt
3 cloves garlic, minced
zest and juice of half a lemon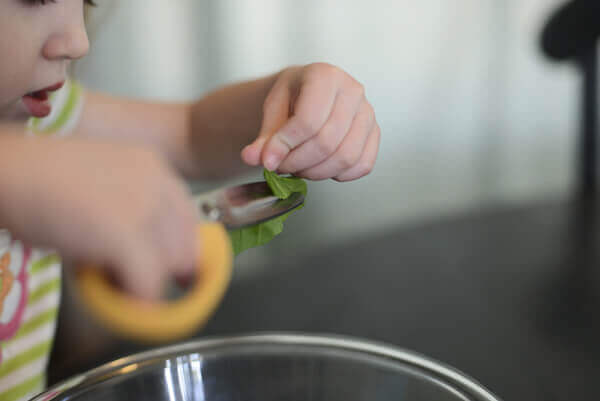 Any herbs can be used for this recipe, so use whatever you have on hand and enjoy most. We went out to our herb garden and chose chives, cilantro, parsley, and basil. Even the smallest helpers can lend a hand in preparing this zesty spread with a pair of kitchen scissors--that's my 3-year-old going to town in the picture above. Chop enough fresh herbs to fill a 1/3 cup measure.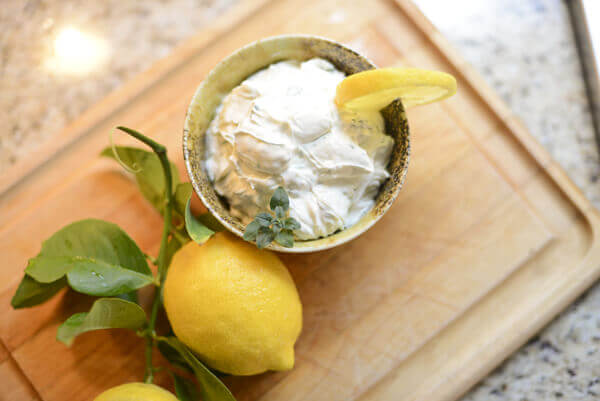 Combine softened cream cheese, plain yogurt, herbs, salt, garlic, lemon zest, and lemon juice in a bowl. Mix with a wooden spoon or an electric mixer until combined. An electric mixer will create a light, fluffy dip, and mixing by hand will create a denser mixture, but both are delicious.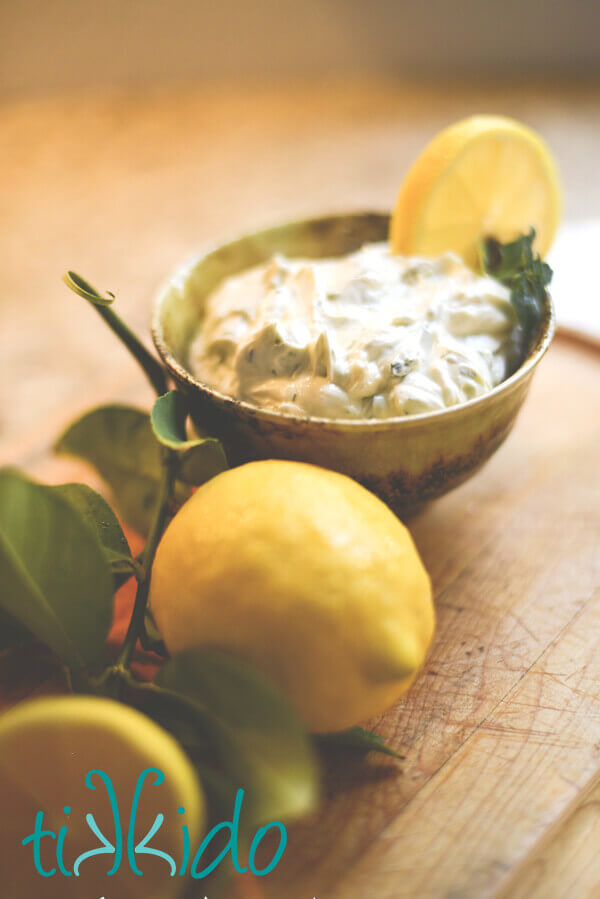 This spread is tangy, zesty, and fresh.  Absolutely amazing with crisp, cool vegetables.  Give it a try this spring!