Printer-friendly version
Want and incredibly easy, inexpensive way to add a custom element to your party decor? All it takes is some paint, glue, glitter, and cardboard.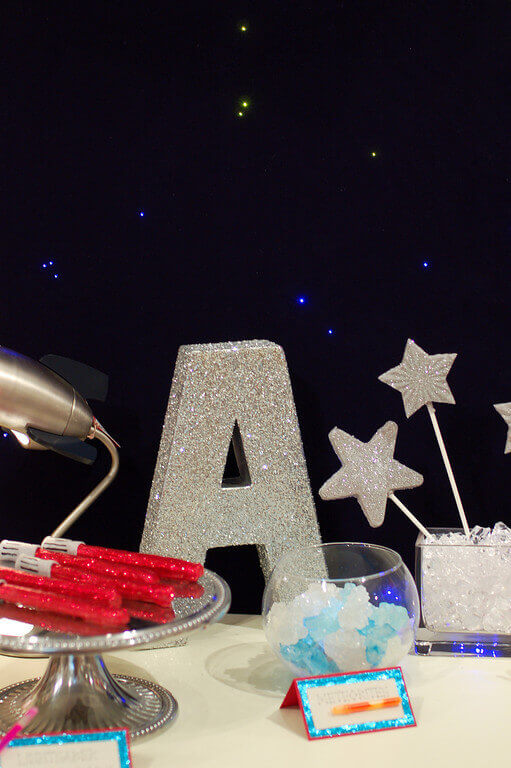 How to Make a Glittery Letter Decoration
craft glue
paintbrush
paint in your color
glitter in the same color
a cardboard letter form (available at major craft stores)
1) Paint your cardboard letter with a base coat of your color, so you won't notice if some of the glitter doesn't have complete coverage later on. Let dry completely.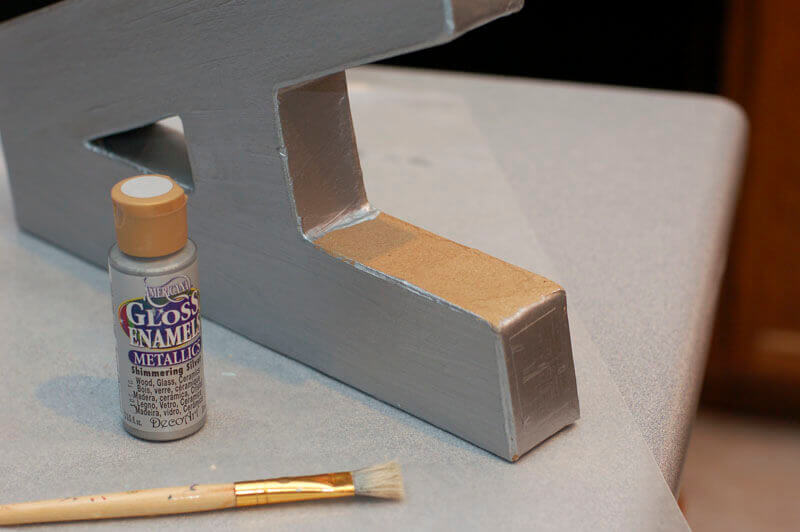 2) Paint one side of the letter with craft glue (school glue, Mod Podge, whatever you have on hand--if it's sticky it will work). Sprinkle generously with glitter immediately.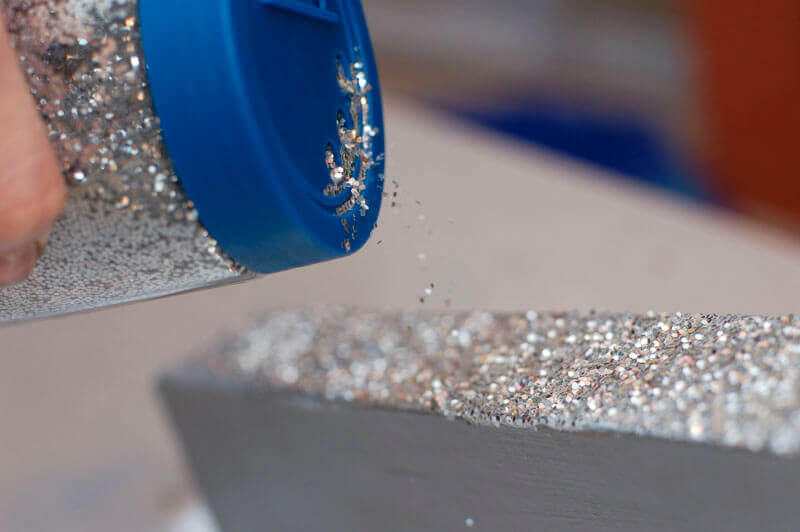 3) Let that side dry before flipping the letter over and glitzing up the back side.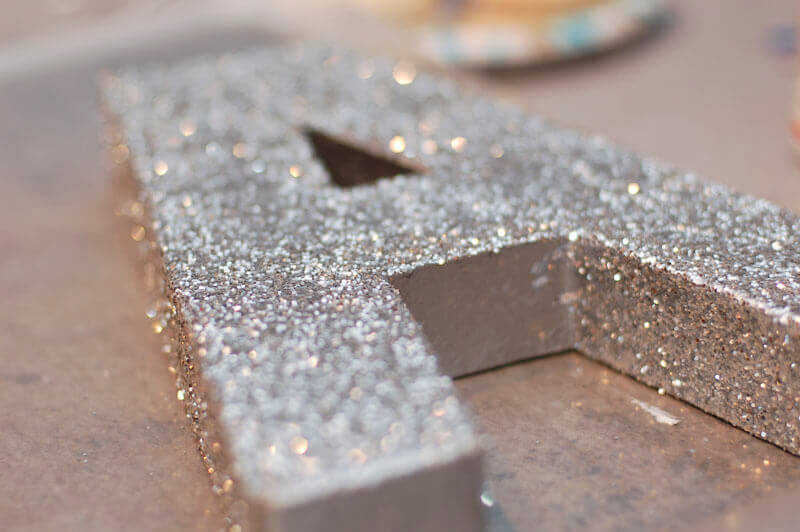 This makes a fabulous, easy party decoration, of course, but both of my girls love having their names on a high shelf in their rooms. I love party props that have a life after the celebration!