Printer-friendly version
I am so, so very excited to showcase this party. I got the idea for a gnome-themed birthday party when I came across a new edition of Gnomes by Wil Huygen, with amazing art by Rien Poortvliet.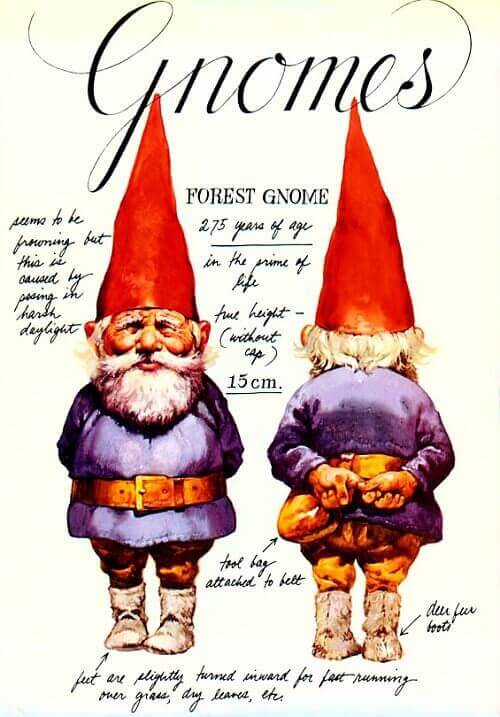 I loved this book when I was a kid, and spent many hours pouring over the field-journal-like text and gorgeous illustrations. As soon as I was reminded of this childhood favorite, I knew I wanted to use it as inspiration for a party. Happily, my friend had a little girl turning four, and she liked the idea as well!

Color is always important in creating the look of any party, and red, the traditional color of gnome hats, was an obvious choice. I also decided to use a warm, saturated yellow--the color of fall leaves, the color of the amazing fields of wildflowers we get in the mountains of Arizona in the fall.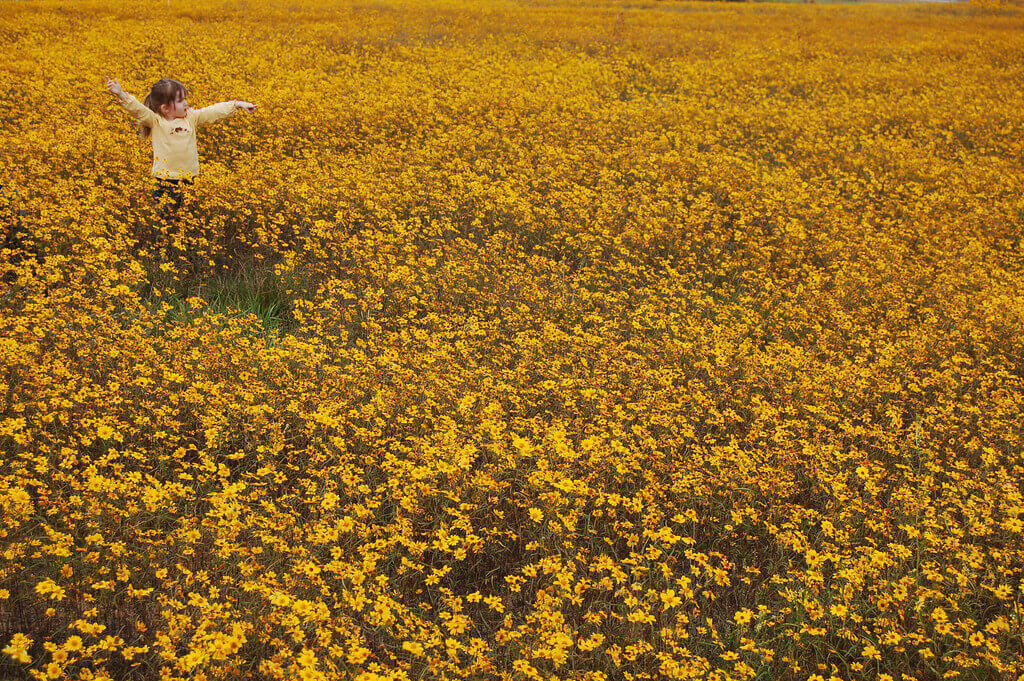 I think of autumn, I think of yellow. I had my color palette.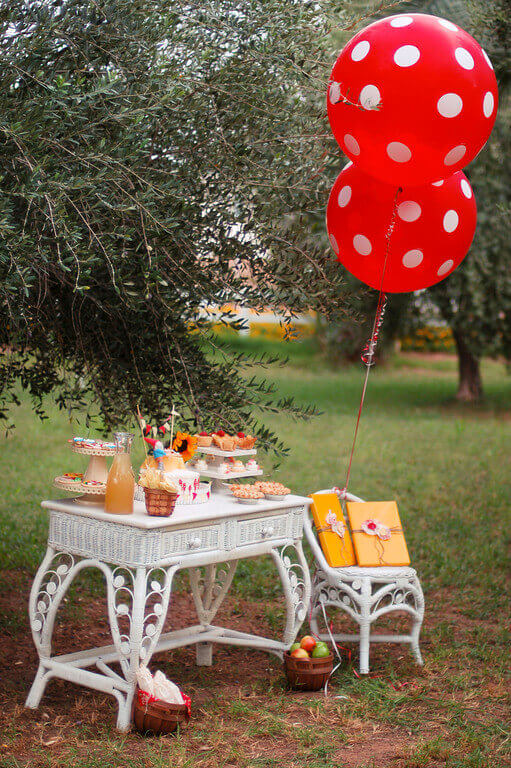 Next came the invitation, and I didn't have to look far to find the perfect one: an adorable design by the amazing designers at Frog Prince Paperie. Paula customized this house-warming design for us in record time.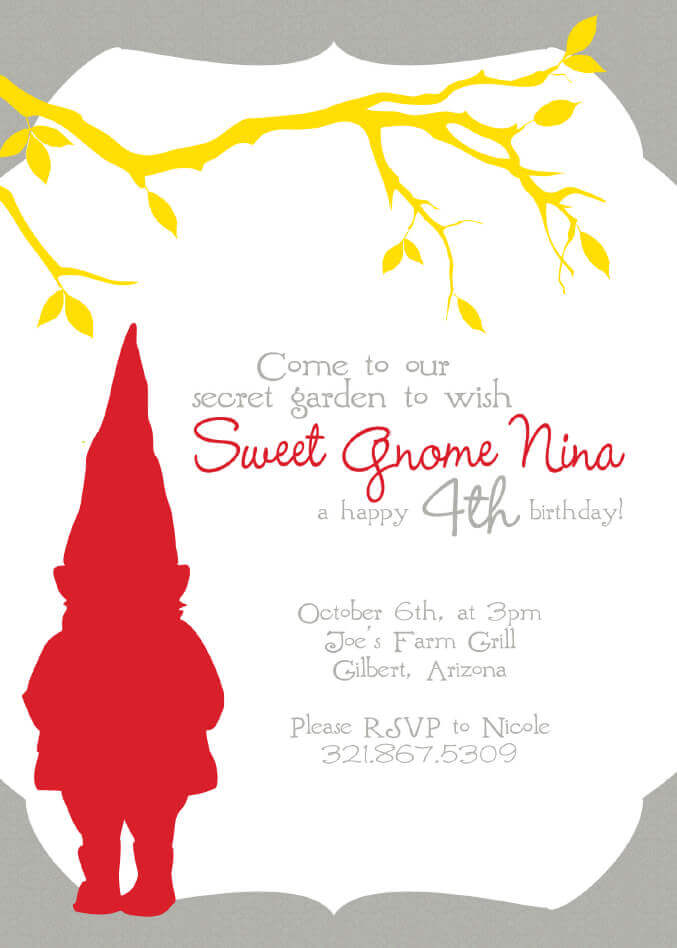 Now, when I think of gnomes, I think of miniature things. Miniature houses, miniature clothes, adorable miniature food. I wanted everything at this party to be on a small scale, from the food to the table.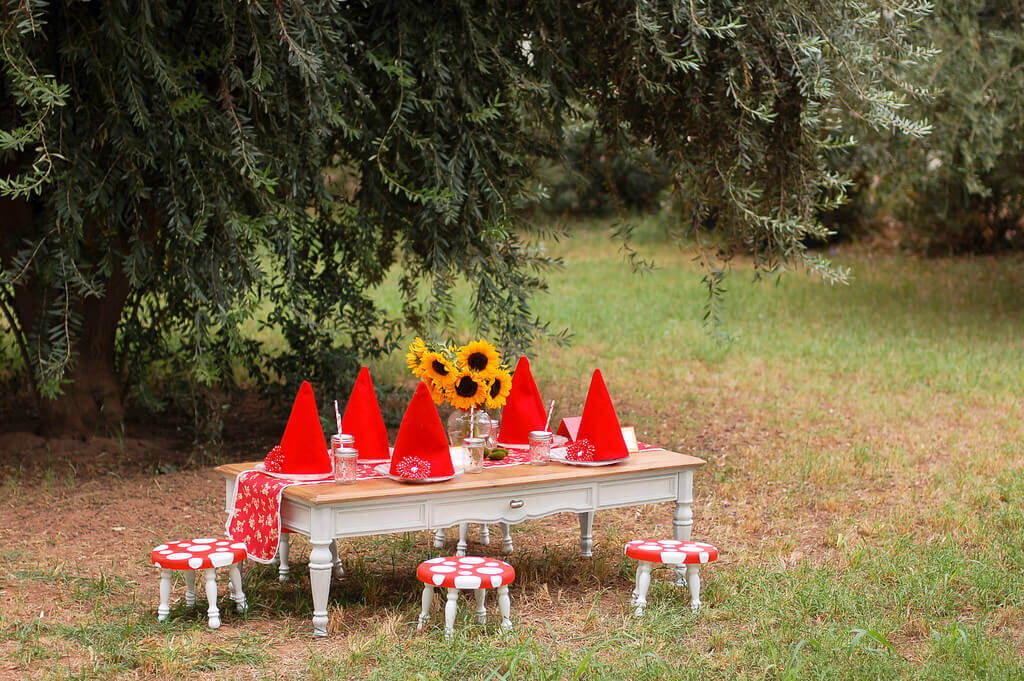 The low table is actually a coffee table, a Craigslist find. I painted unfinished stools from my local Michael's craft store to resemble toadstools. They were the perfect size for my miniature guests.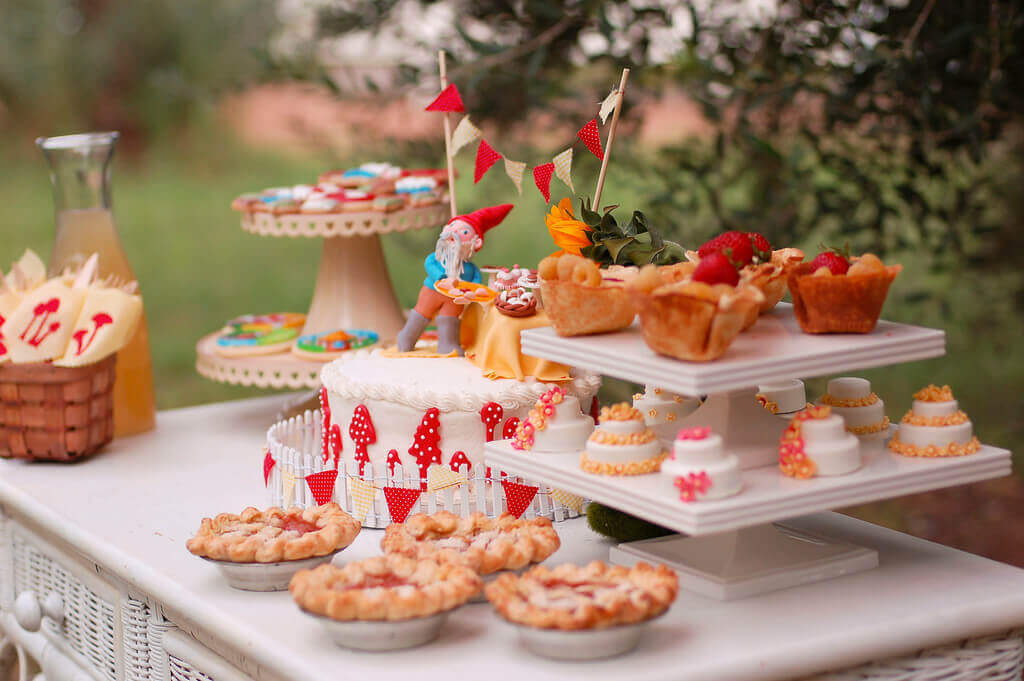 I had so much fun making the tiny desserts for my dessert table. Miniature chocolate-coveredOreo"cakes," miniature homemade cherry pies, tiny edible krumkake (aScandinavianwafer cookie) baskets of berries, sugar cookies, and of course, the cake.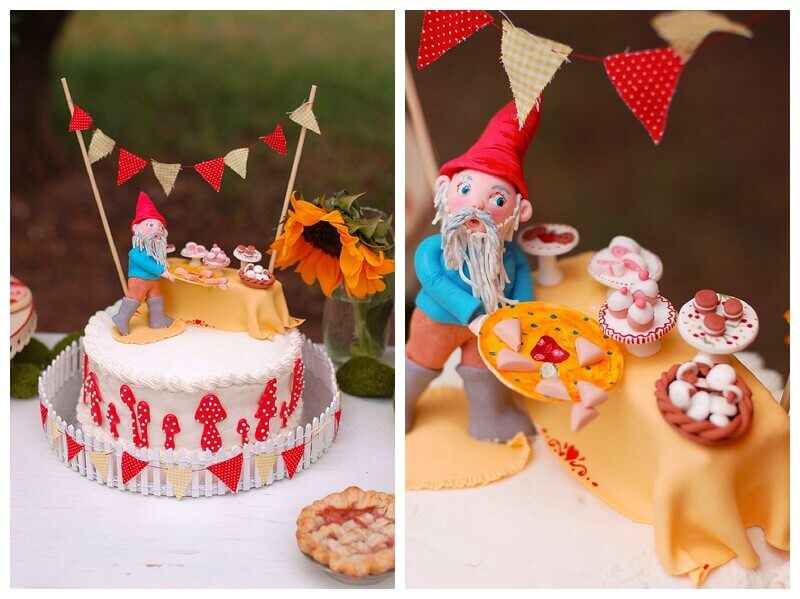 The idea for this cake came to me all at once. I knew exactly what I wanted to make. I wanted a miniature dessert table sculpted entirely out of gumpaste, and a gumpaste gnome tripping on his way to add more sweets to the table. I always like cake bunting, but I love how it makes sense in this context. The miniature picket fence ringing the cake was another craft-store find, and an easy way to decorate the table.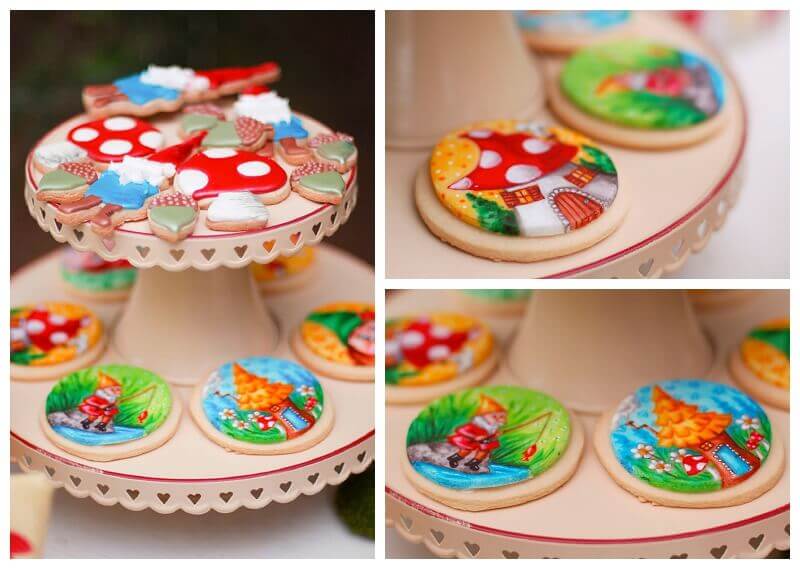 But as much as I love how my cake turned out, my favorite items from this party, by far, were the amazing painted cookies. My love of the Gnomes book has a lot to do with the gorgeous artwork. I knew I wanted to honor that part of the inspiration, and when I saw the painted fondant cookies that
artist Jenni Price
had started making, I knew I'd found the perfect solution. She painted this absolutely exceptional fondant toppers for the cookies. Love. Love them. So much. Wanted to frame them and keep them forever and pet them fondly twice a day. But I let the kids eat them, because they loved them just as much as I did, and no matter how gorgeous, cookies are meant to be eaten.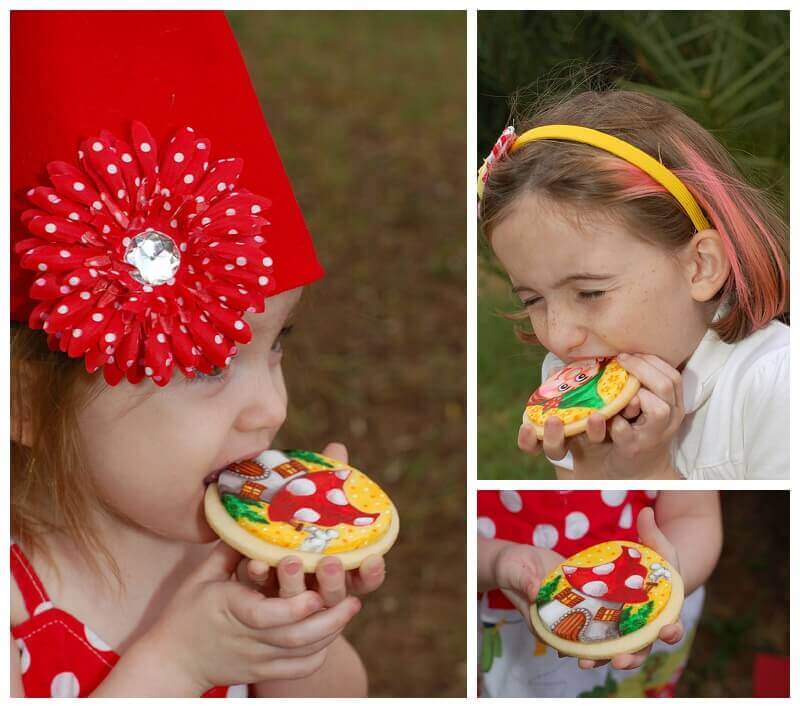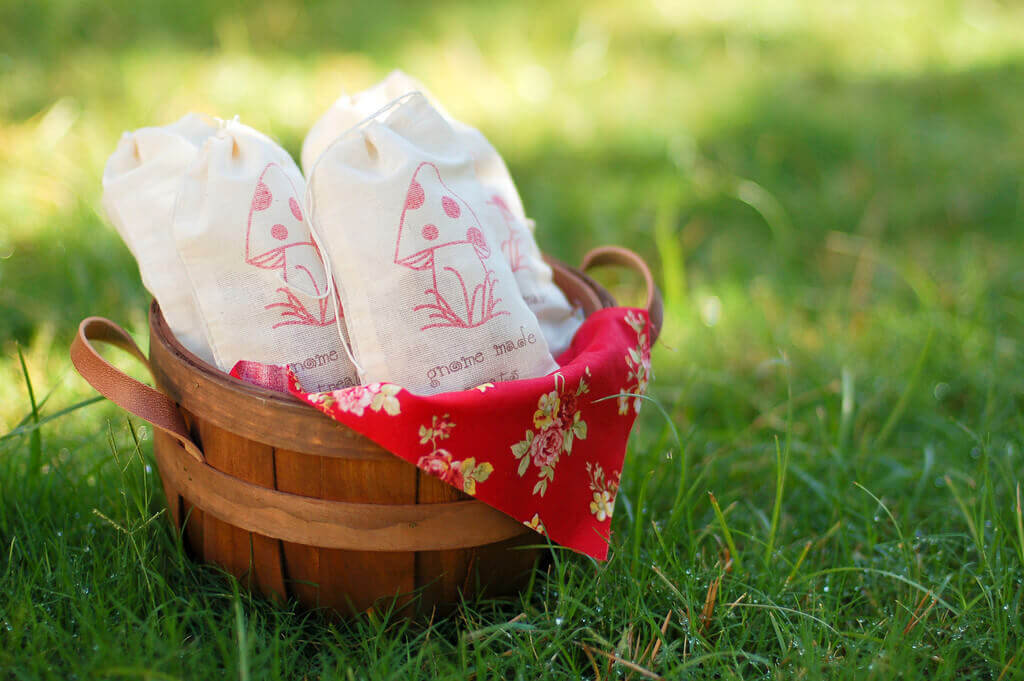 I made apple cider caramels (Soooooo good. They taste like fall!) and packaged them in these utterly adorable muslin goodie bags from Crafty Clementine. Talk to Brittany for all of your favor-packaging needs--this woman can make anything!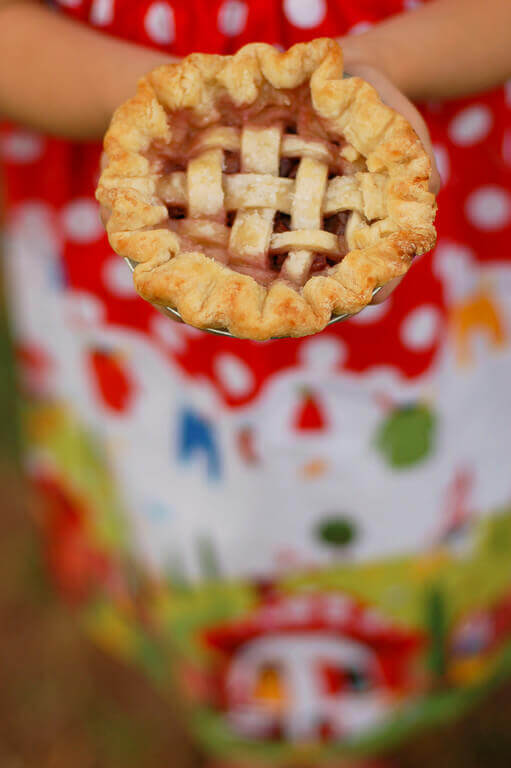 Gnome Birthday Party Decorations and Games
For the table setting, I wanted something more elegant than paper plates--but we are talking about a children's party, so I didn't want to use anything too nice or expensive. I came up with a clever idea (if I do say so myself) for making custom red toile plates for just over $1 each.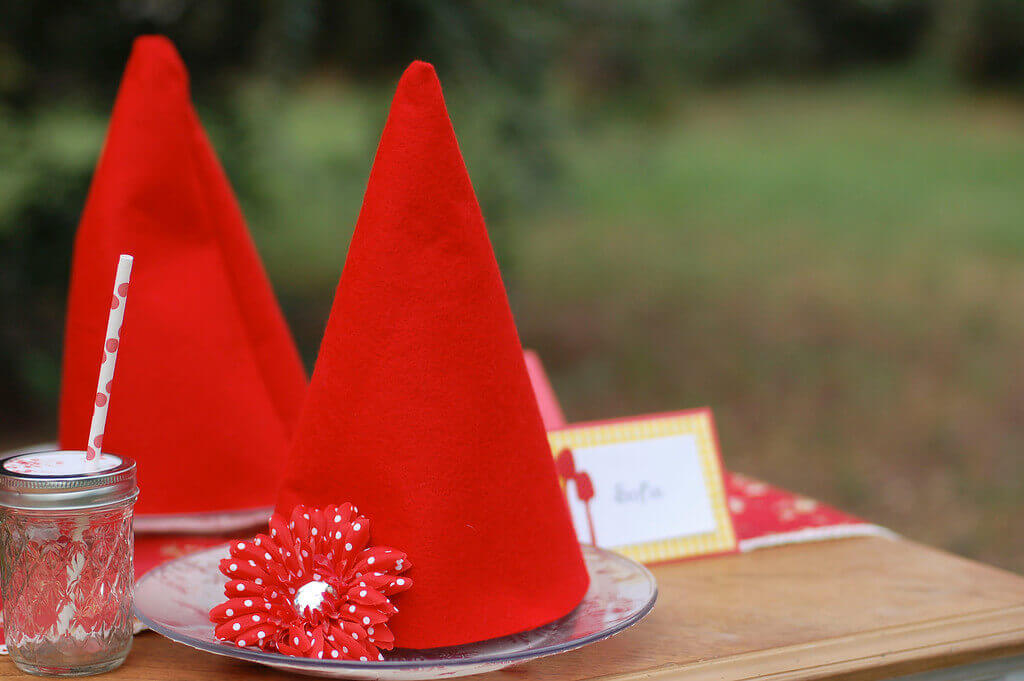 Jelly jar sippy cups and lemonade kept the girls happy and hydrated.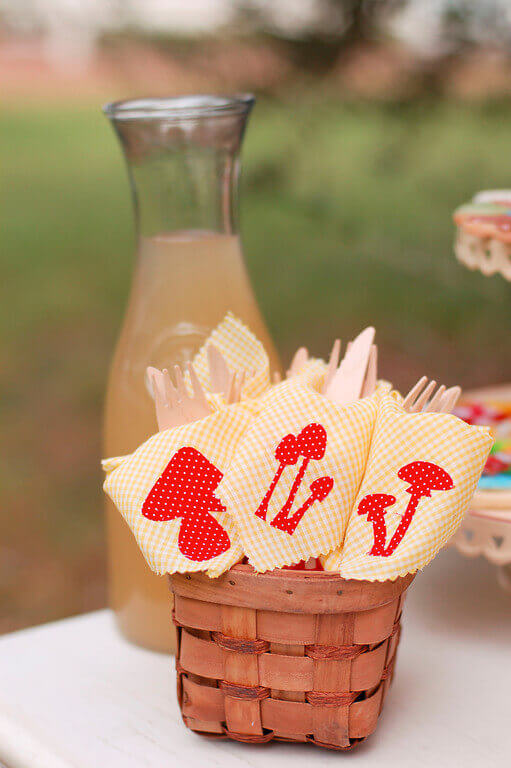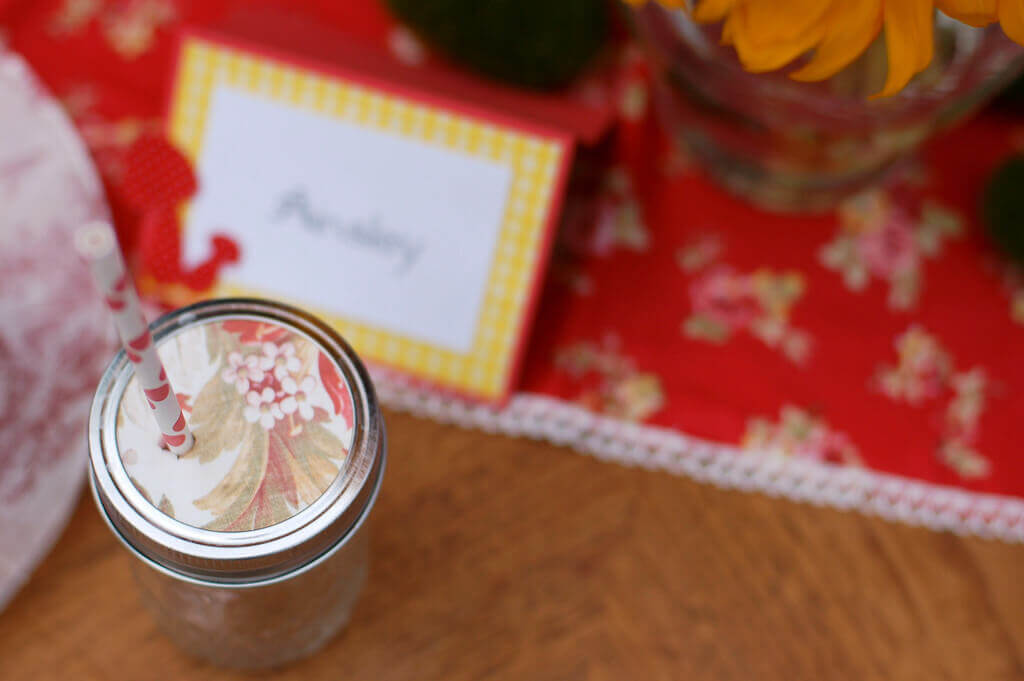 I really love small parties, because you can do some really special things for the guests on a very reasonable budget. The girls at the party all received adorable gnome-themed outfits from Havilah Ashby, a copy of the classic Wil Huygen Gnomes book, a set of toadstool colored pencils, a hat with a detachable flower hair clip, headbands, and finger puppets.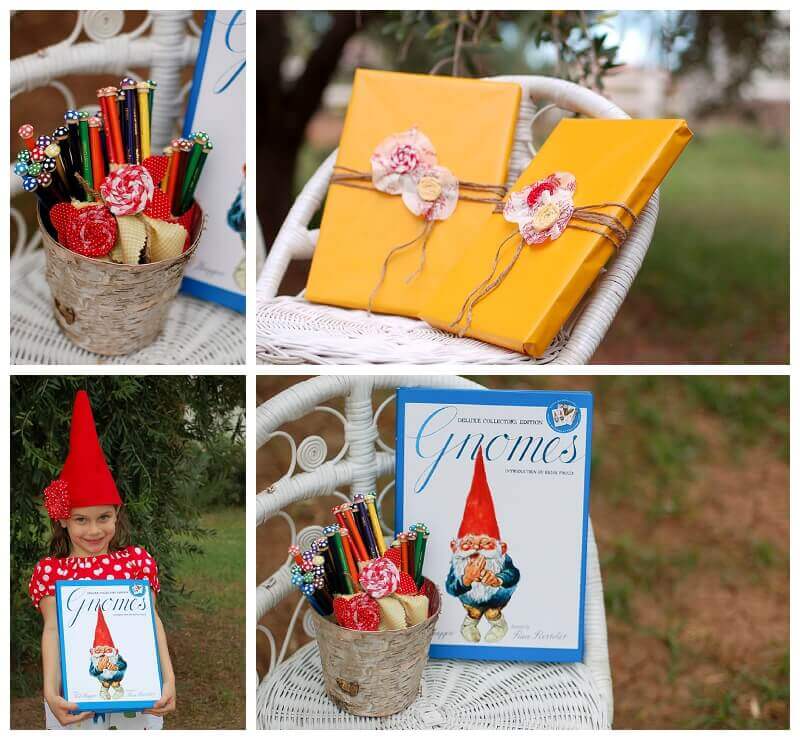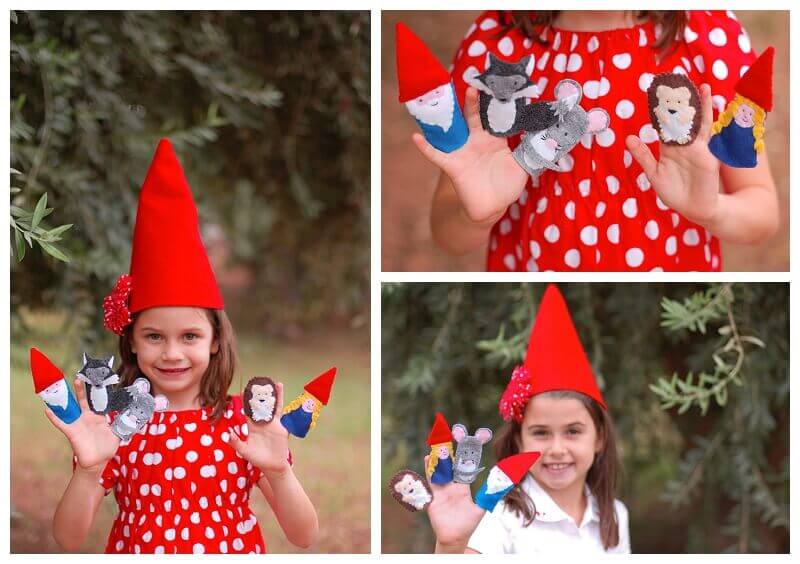 For activities, the girls colored with their colored pencils, played a gnome ring toss game, and had free time to play and enjoy the company of their friends.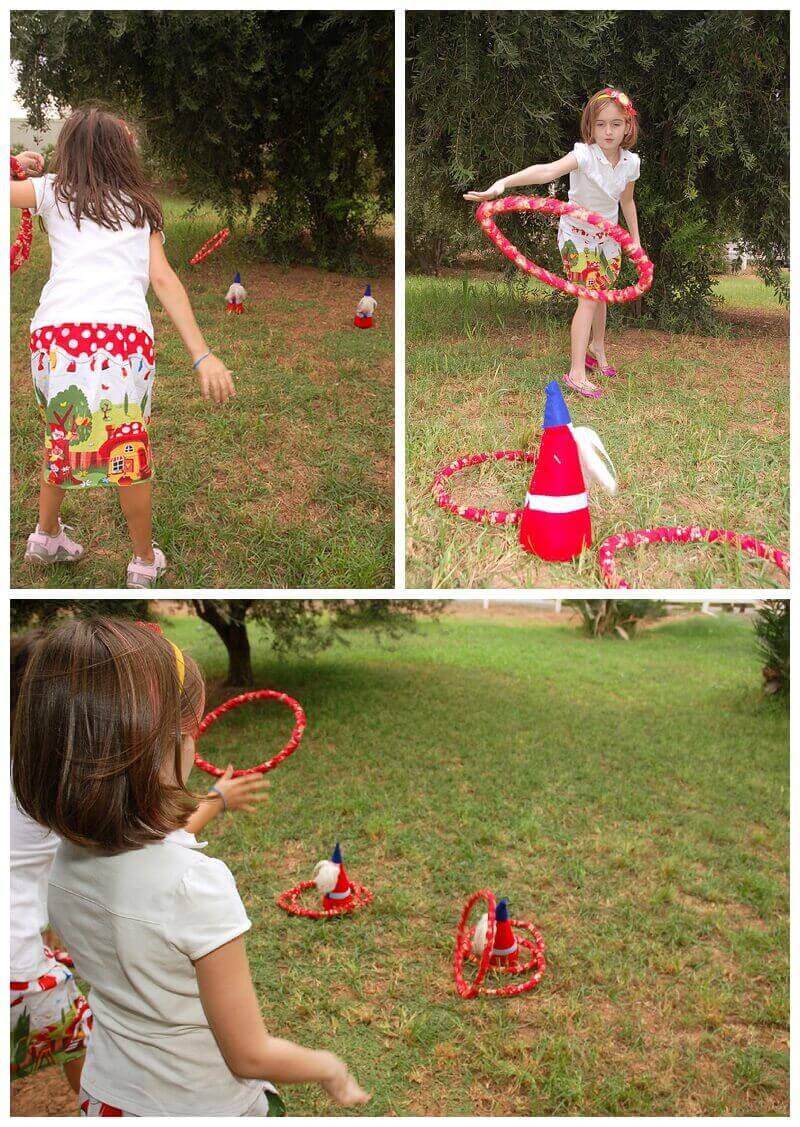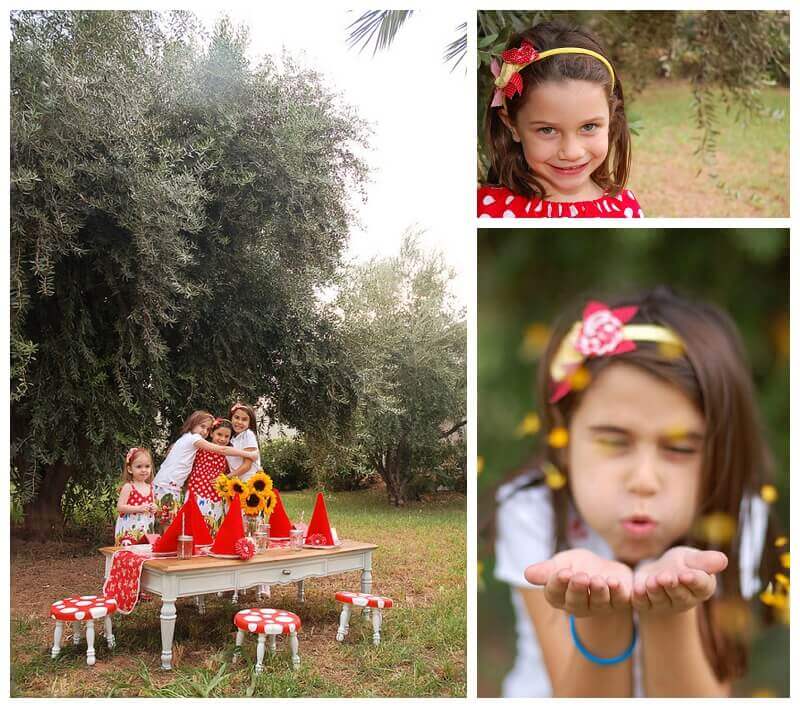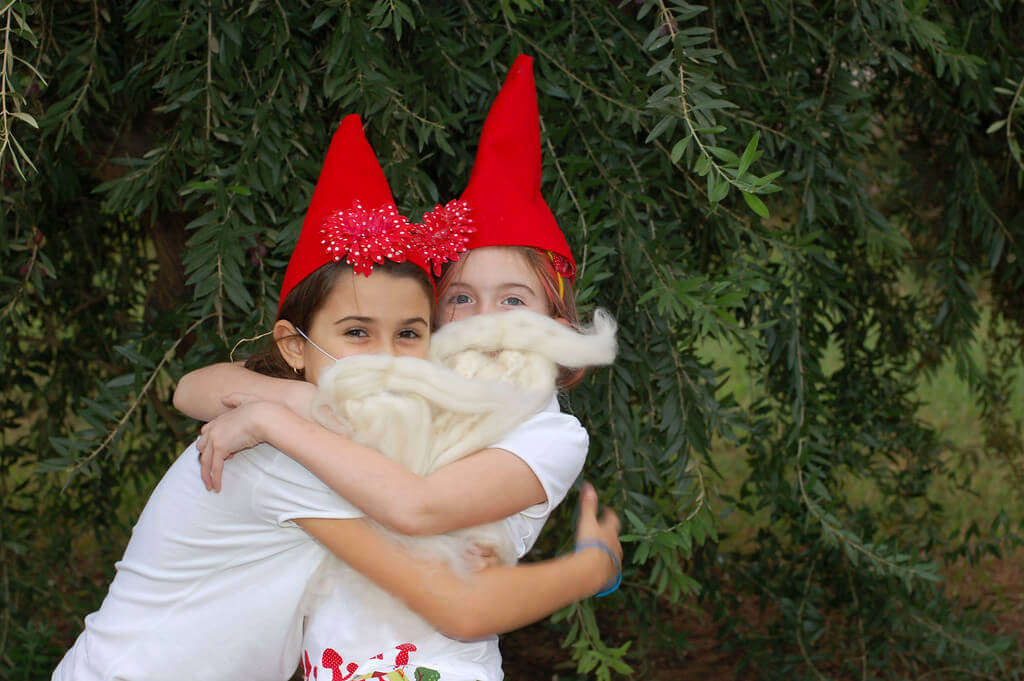 Be sure to check out all the gnome themed projects from this party!