Printer-friendly version
This post has been sponsored by FloraCraft®, but all opinions, ideas, and general creative awesomeness added to the basic craft supplies is all me, baby!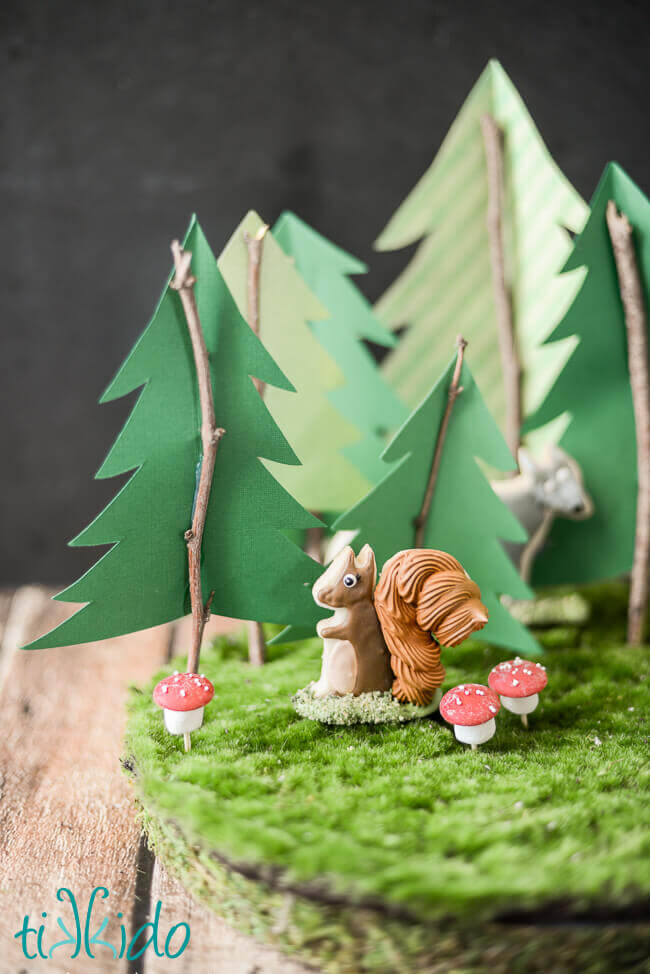 I'm working on a really fun woodland party right now, and am in the midst of designing the dessert display, so getting a challenge to use FloraCraft® Make It: Fun® Foam Discs in a creative project couldn't have come at a better time!  I'd already been noodling on how to add some vertical interest to my dessert display, and I knew that the foam discs would be perfect for what I needed.  Specifically, I wanted something that would look cute and natural in my woodland display, and in which I could also display some treats on sticks.  I get bored of cookies and treats just being fanned out on a horizontal plate.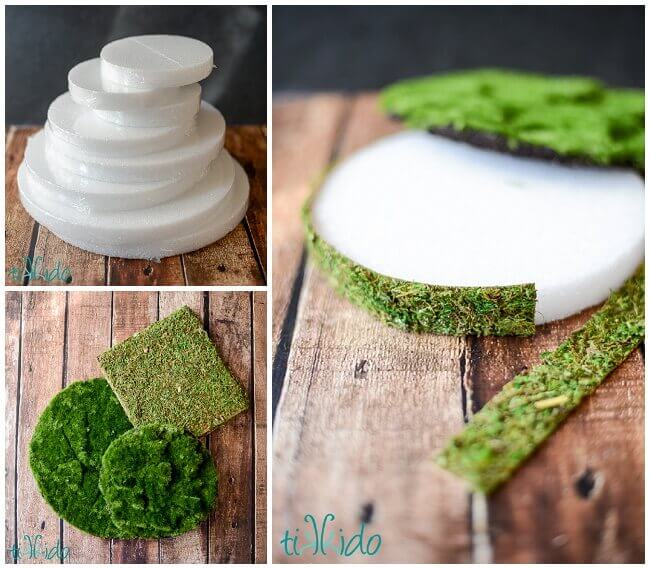 The FloraCraft® Make It: Fun® Foam Discs come in a large range of sizes, so it was really easy to find exactly the right sizes for what I had in mind. I found artificial moss circles and moss sheeting at the craft store, and made short work of covering the foam discs with a little hot glue gun action.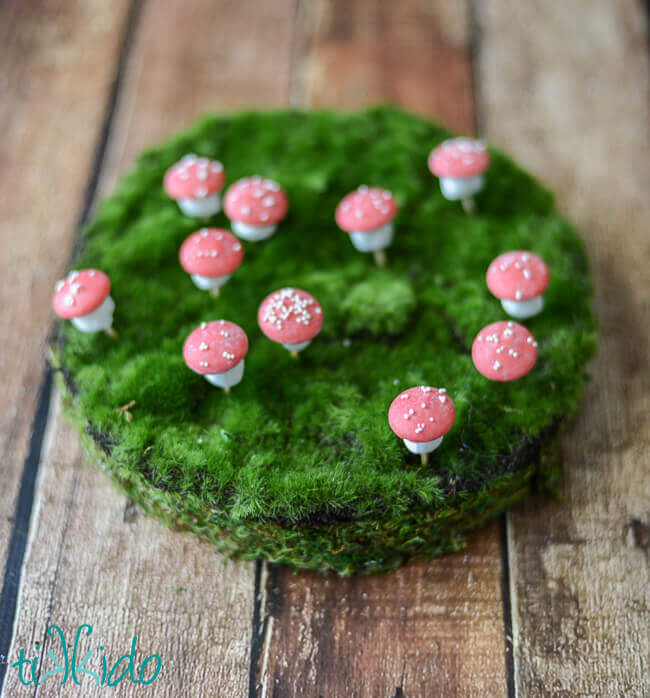 The most basic display didn't require anything else at all--I just stuck some of my super easy-to-make chocolate toadstools on their toothpicks right into the foam, through the moss.  How easy is that?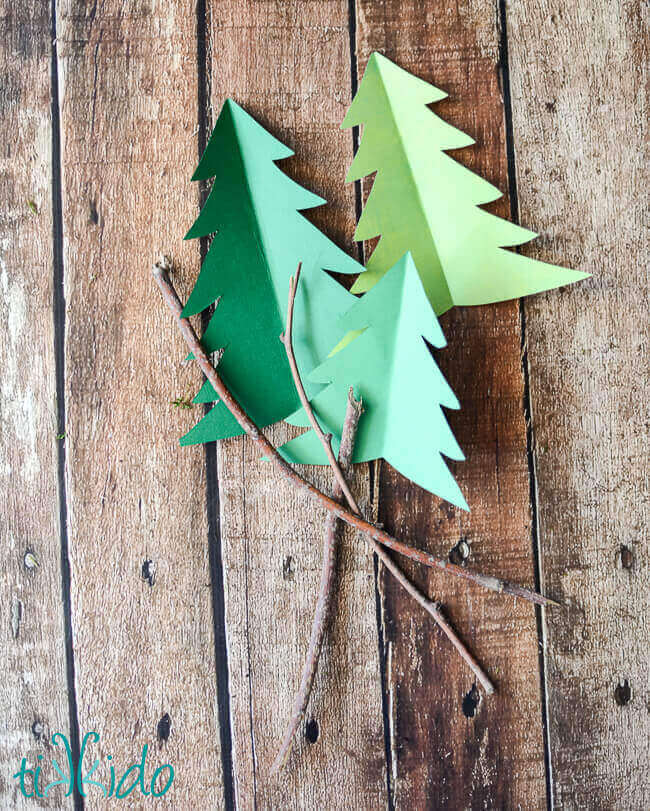 But I decided to get a little fancier and have some more fun with the display, too.  Some of those vertical elements I was talking about earlier.  I cut out simple paper tree shapes out of scrapbook paper and cardstock in various shades of green, the glued twigs from the backyard along the center fold of the tree shapes.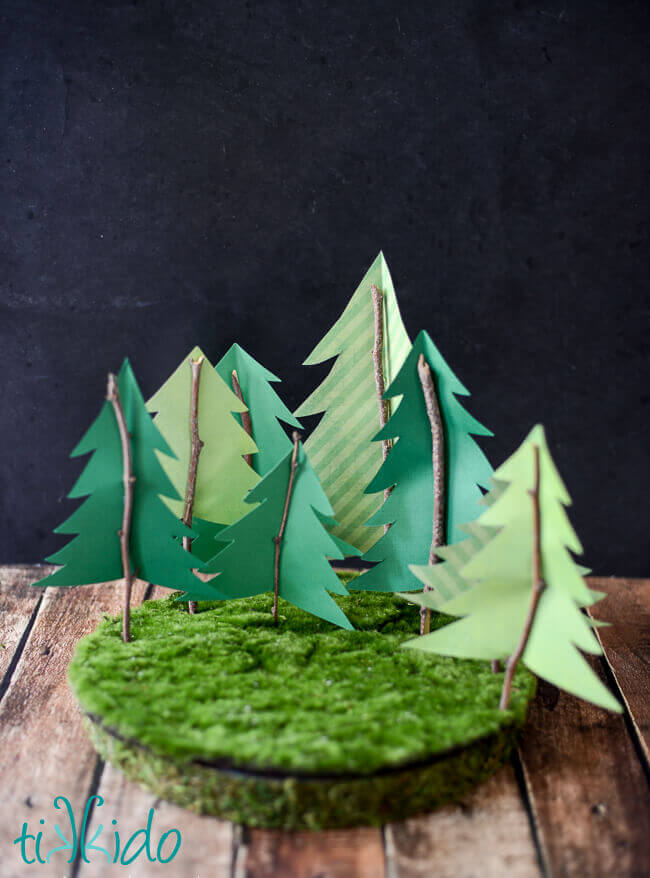 I popped a paper forest of those trees into the moss covered foam discs.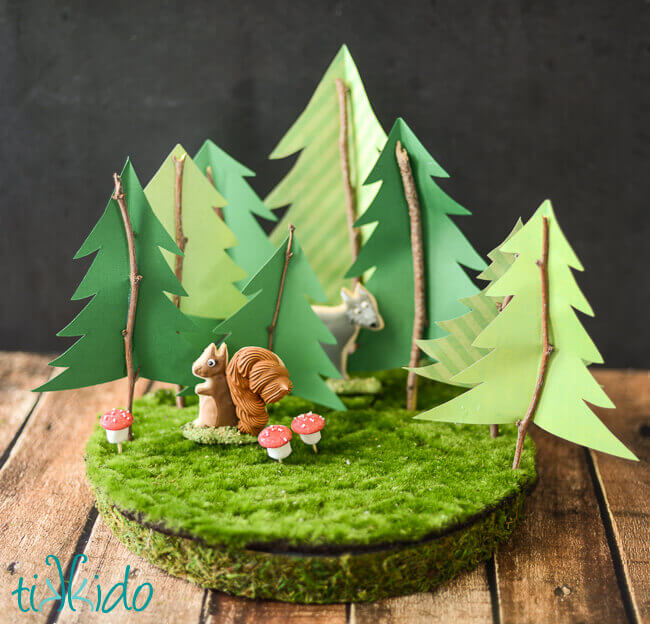 Then I populated my forest with some sugar cookie critters and more of the chocolate and marshmallow mushrooms.  Squee!  I am in LOVE with how this party is coming together!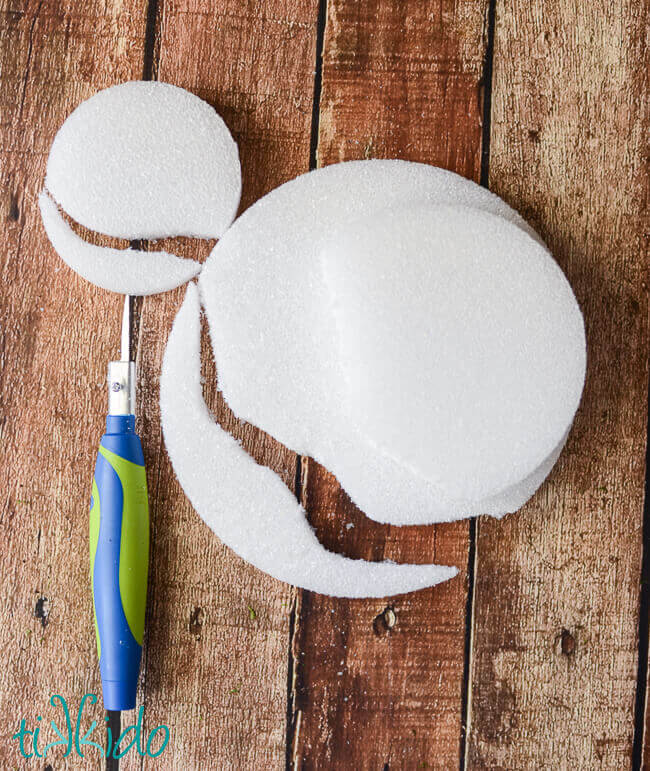 Excited by my success, I decided to make a third, even fancier version of my moss-covered cookie display, by making a tiered, terraced foam structure on which I could place my goodies.
I picked three more foam dics in graduated sizes, and cut the front edge of each circle in organic, random shapes.  Cutting foam can be a real pain without the right tools, but the FloraCraft® Make It: Fun® Foam Cutter made the job fast and easy to complete.  SO much better and more controlled than using my kitchen knives (yes, I've done that in the past, no, I don't recommend it).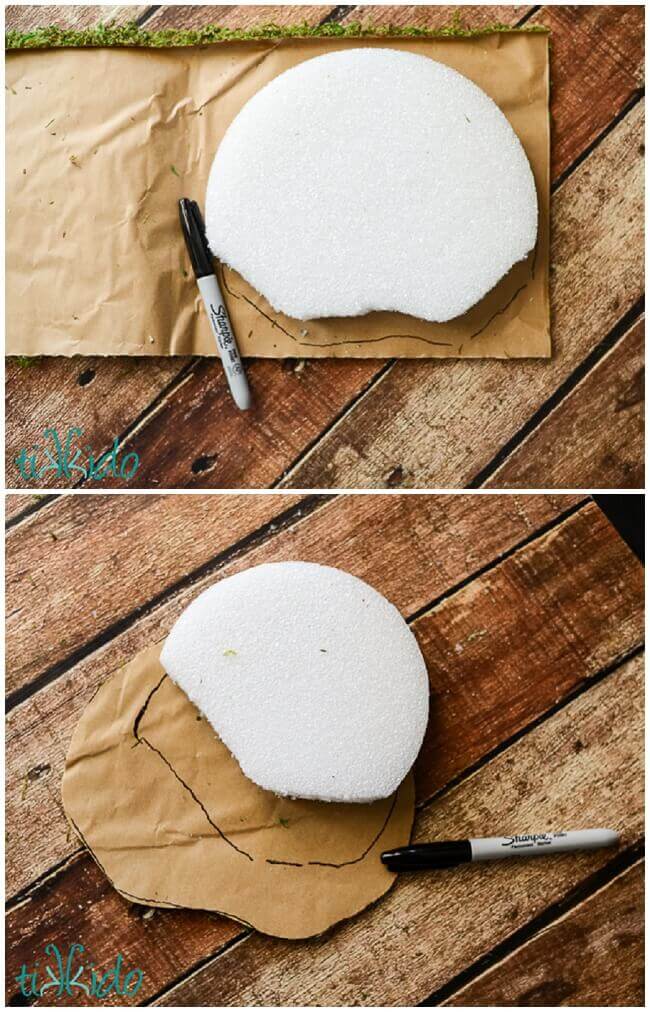 I traced the largest shape out on the backside of the sheet of moss and cut out the shape.  I then traced and cut out the next smallest tier from the inside of that first shape, and did exactly the same for the third, smallest, top tier.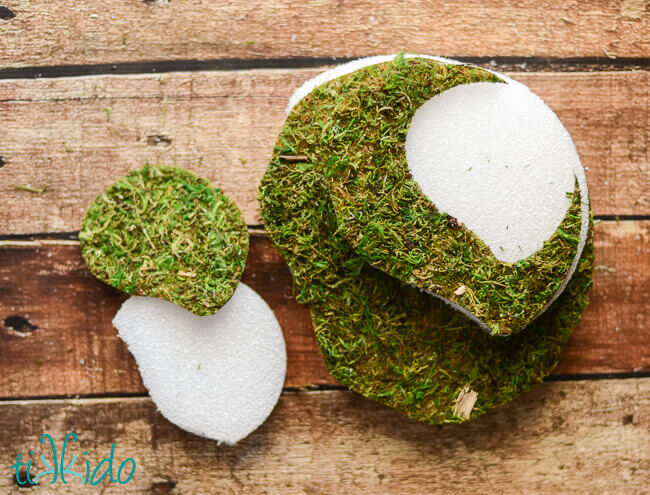 Stack and glue the whole thing together, and line the edges with more of the moss sheeting.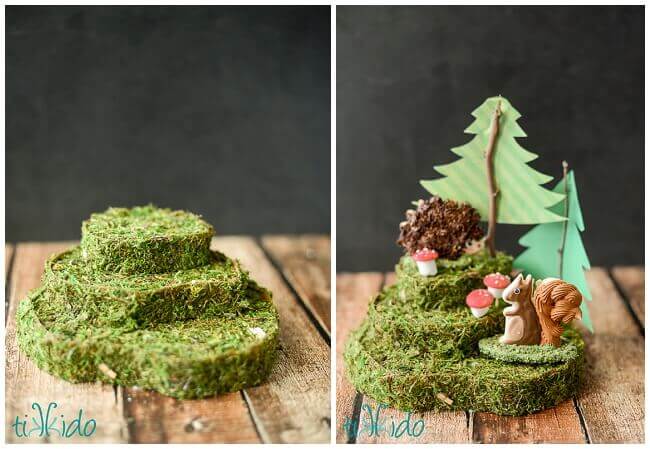 Adding vertical elements to a dessert table creates such visual interest, and makes the whole display look so much better.  Come back next week to see how I use my fun new mossy display pieces as parts of the whole fun party!  Any guesses about the theme?