Printer-friendly version
I found some beautiful blue and white fabric that was just perfect for Helene's tea party birthday brunch, and made several table overlays out of the material.  I had a bit of fabric left, so I made no sew classic bunting with triangles of fabric.  I had just a small strip of the fabric left at that point, but I kind of love finding uses for every last scrap of a craft material.  It's like a challenge.  And so I decided to make an incredibly easy shabby-chic scrap fabric garland for the party as well.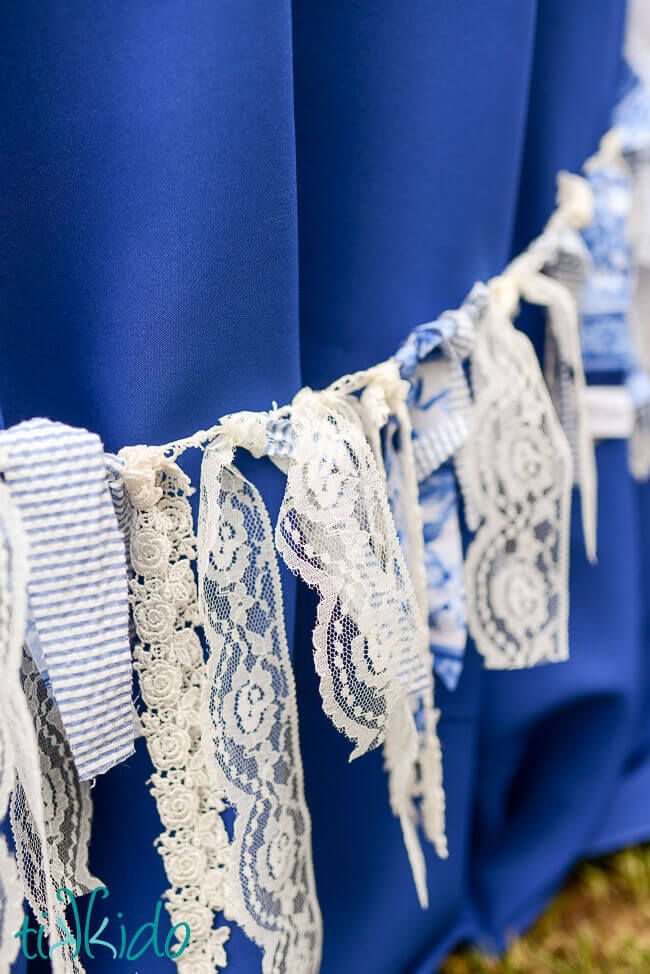 So easy, so fast, and I just love the shabby-chic style of this type of garland!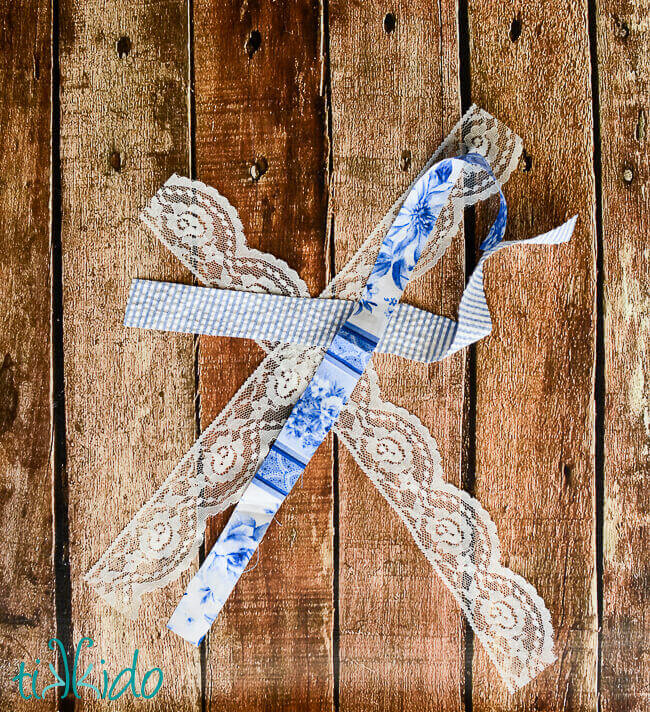 Materials to Make No-Sew Fabric Scrap Party Garlands:
scraps of fabric or lace
string (or lace)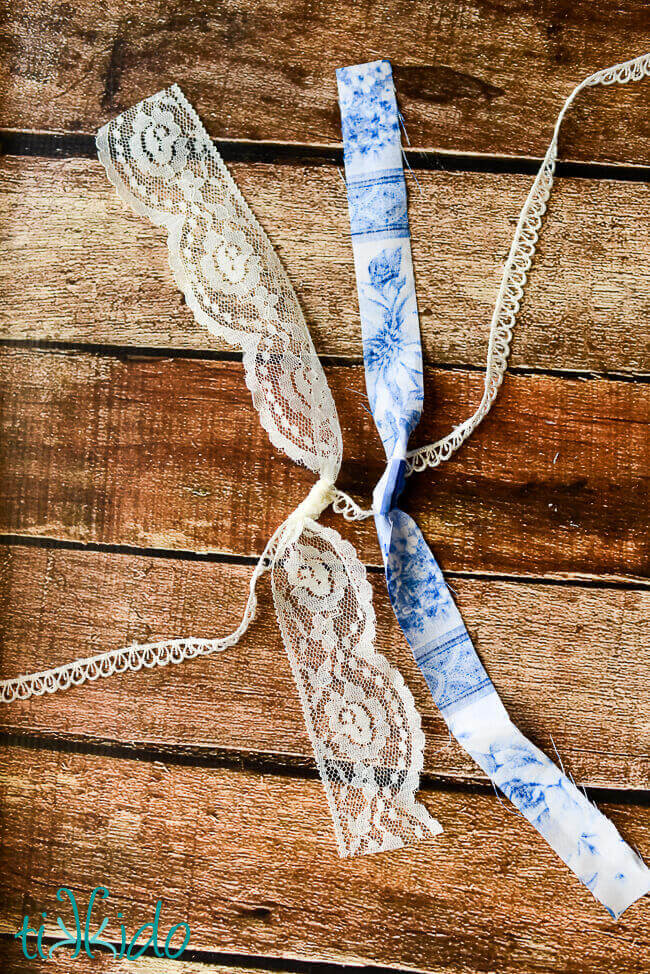 Cut a long length of string (I actually used a thin lace here) a little longer than you'd like the garland to be (you'll want a bit of extra string at either end to tie or tape the garland in place).
Cut scraps of fabric into narrow, ribbon-like strips.  Cut lengths of lace into similar lengths, too, but don't be too precise about it.  One of the best parts about this craft is that you don't actually want the ribbons and lace and strips of fabric to be the same length; you want that organic, casual look, and that's best achieved by having every strip of fabric be somewhat different.
Tie the strips of fabric to the long piece of string.  Leave half an inch to an inch of space between the knotted fabric pieces.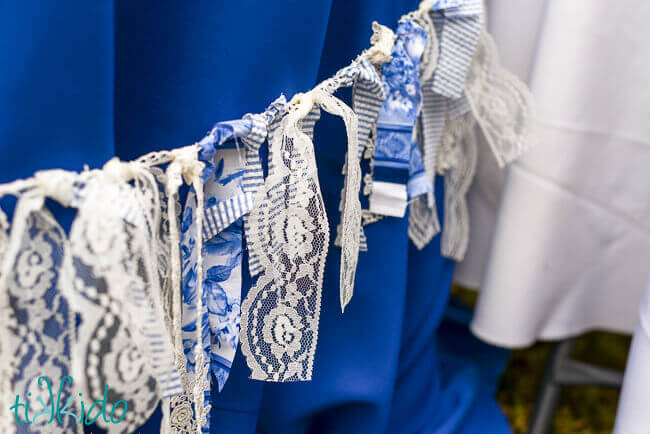 That's really all there is to it: tying strips of fabric on a string.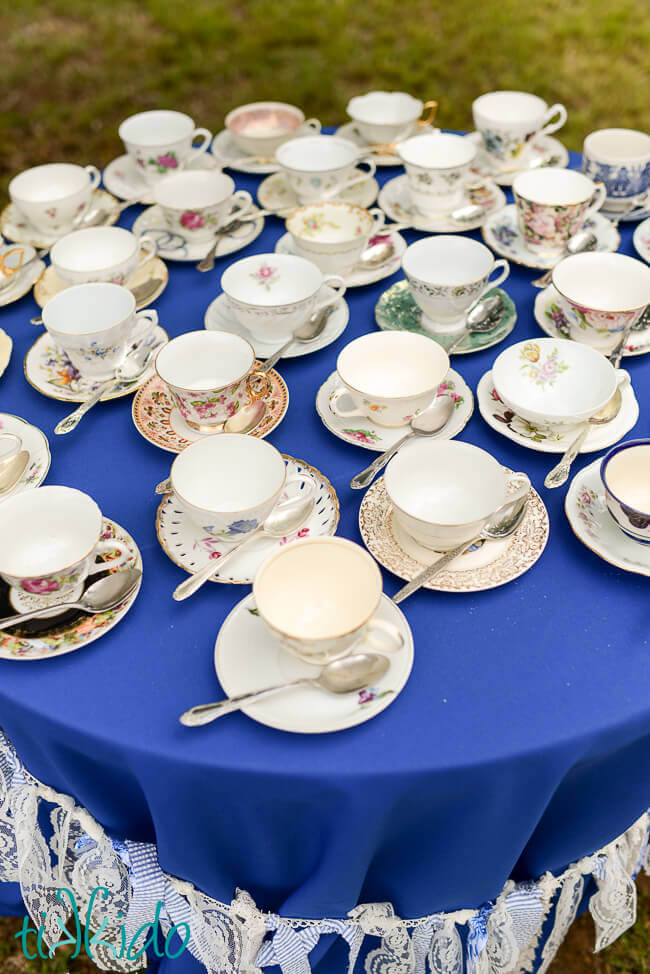 But it's a great way to use up those last scraps of fabric, and it looks absolutely charming.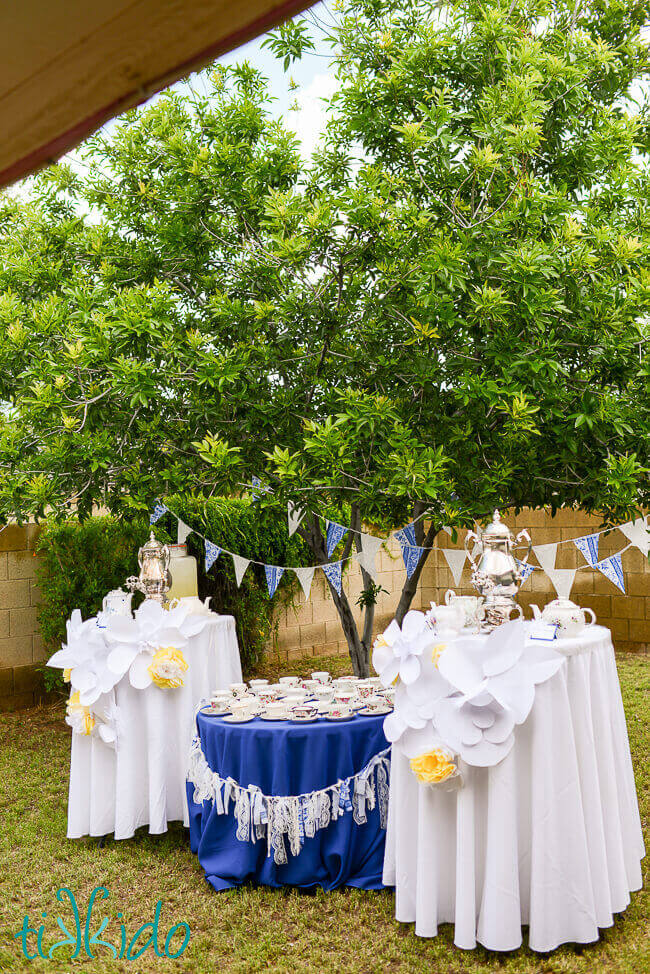 Effecient, inexpensive, easy, fast, AND it coordinates perfectly with the rest of the party?  Now that's an awesome craft.