Printer-friendly version
I love making crafty little touches for my parties, and the Snow Cone Pool Party was no exception.  I love all those little detailsat a party--they make me happy!  And these little snow cone themed gift tags definitely make me happy.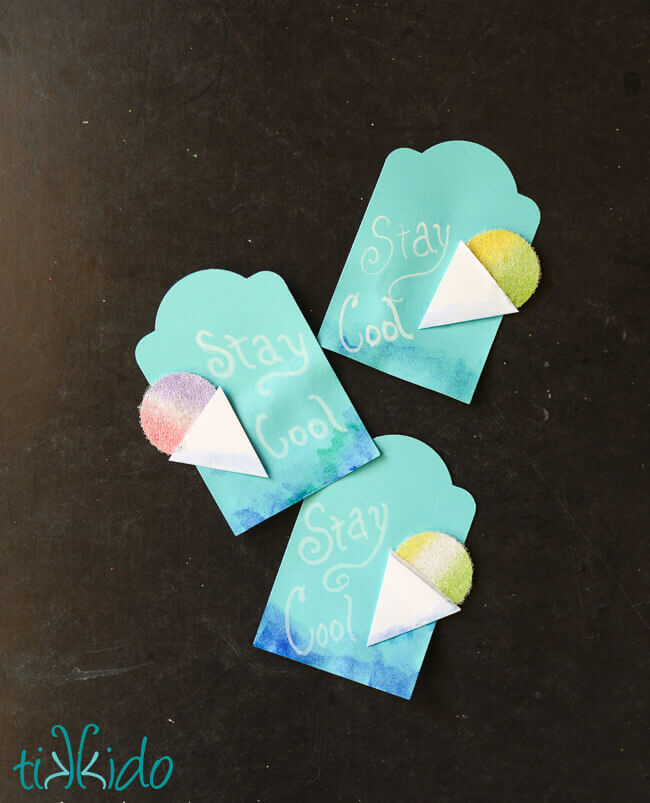 I used little paper snow cone decorations like this in a numbre of places through the party, and just love how well they turned out.  (Don't you love it when an idea you have actually works on the first try?)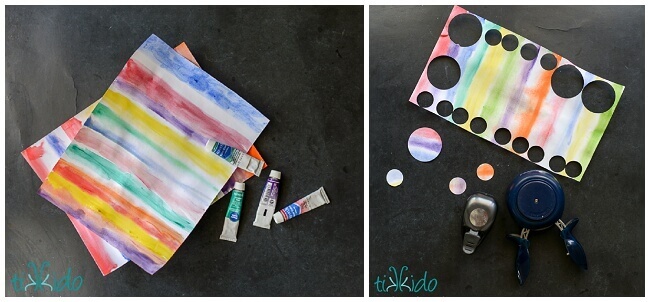 I started by painting watercolor stripes on white cardstock.  As you can tell, they are not particularly pretty stripes, they're not at all regular, and some blended togethre more than others.  No artistic skill necessary whatsoever!
After the painted cardstock had dried, I used my circle punches to cut out round shapes out of the watercolor stripes.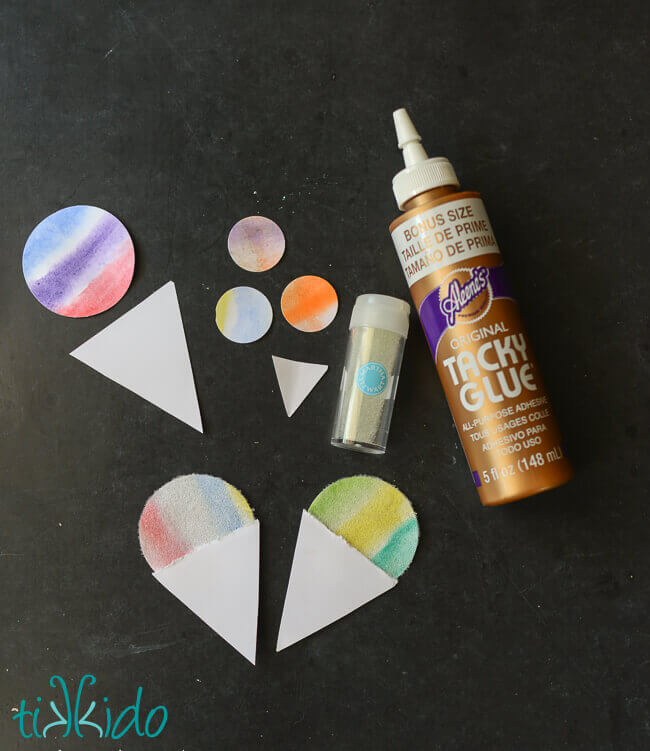 I coated the painted circles with craft glue that dries clear, and sprinkled on a coating of Martha Stewart's clear Microbeads.  
It was a little hard to capture in a photo, but the microbeads added the perfect icy texture!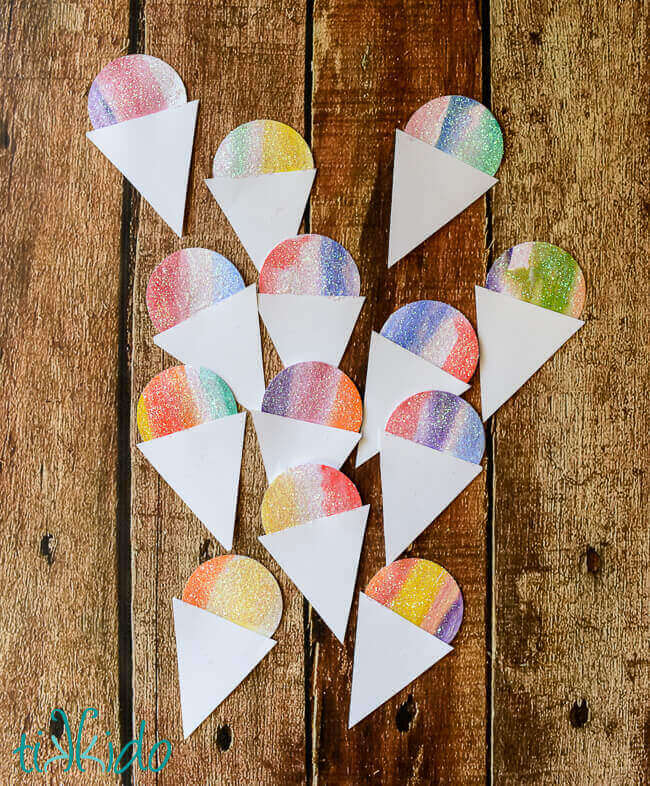 I also covered some of the paper snow cone decorations in regular clear/iridescent extra fine glitter. Those looked great too, and I loved the sparkle.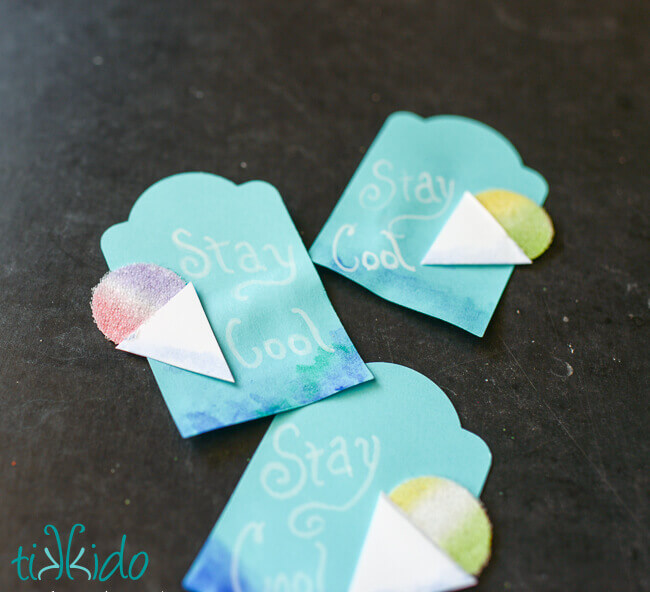 But man, I REALLY loved the glass microbeads.  They were just perfect.    I punched a tag shape out of card stock, cut tiny white triangles for the cones, and glued them all together.  I added a little bit of watercolor to the tags for fun, too, but they looked great without that extra step.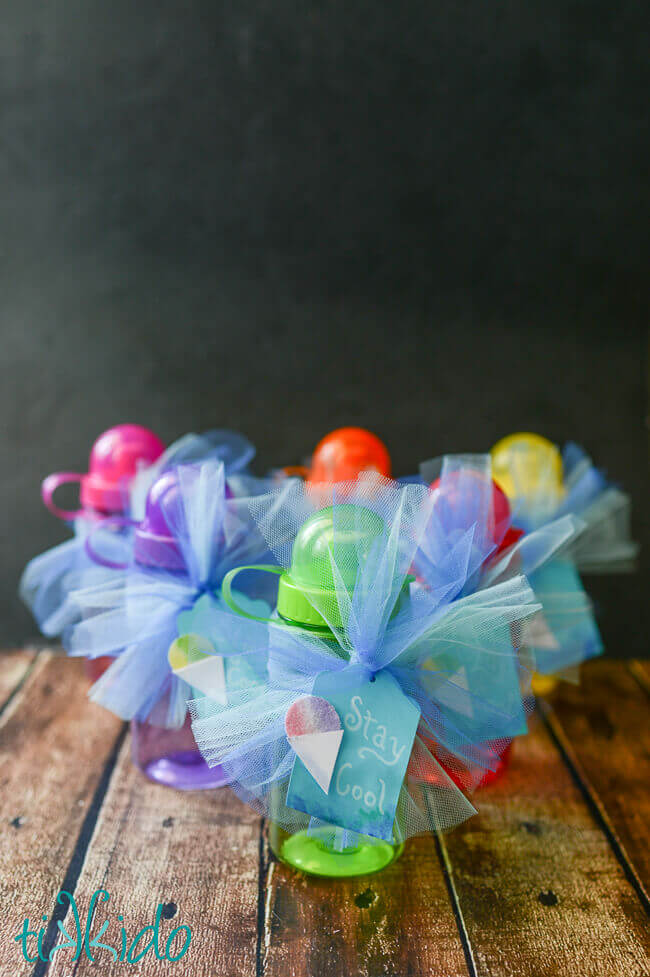 Look how perfect they are on the water bottle favors!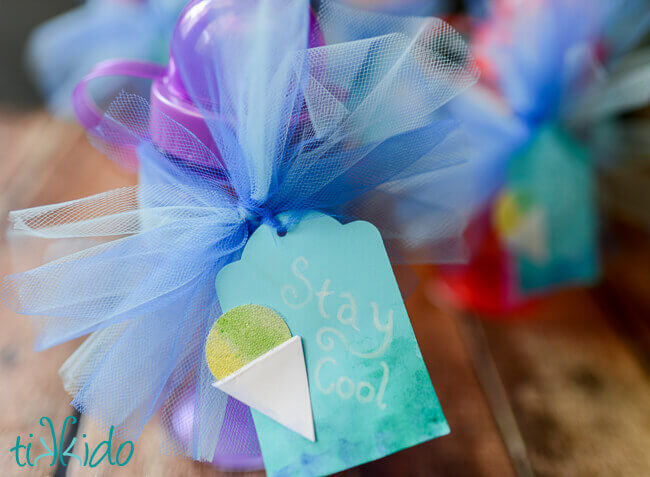 Stay cool, my friends, by whatever means necessary this hot August.