Printer-friendly version
I'm running late on too many things this holiday season!  I just finished making this year's advent calendar.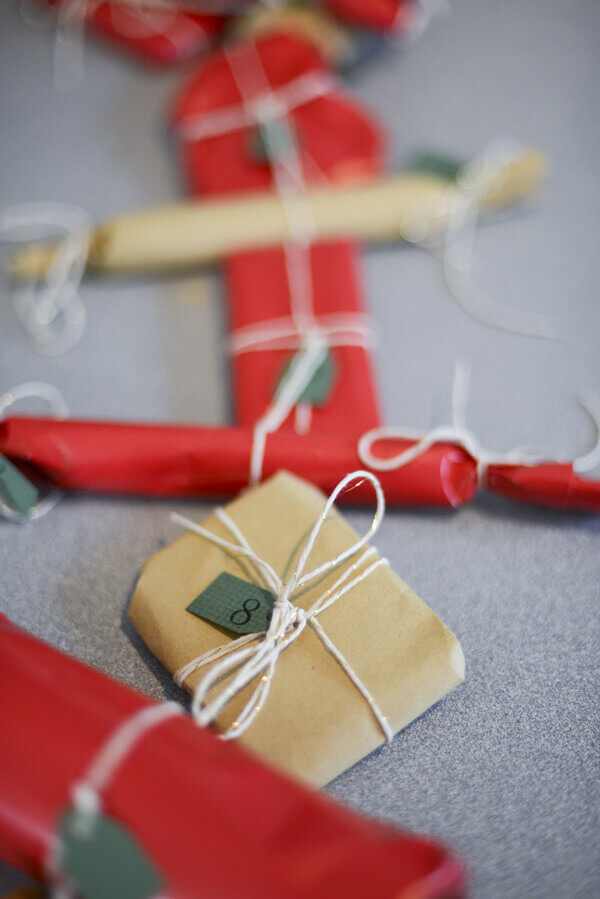 It's the same concept as last year's present chain advent calendar (which was a huge hit), but I had fun dressing it up a bit more this year.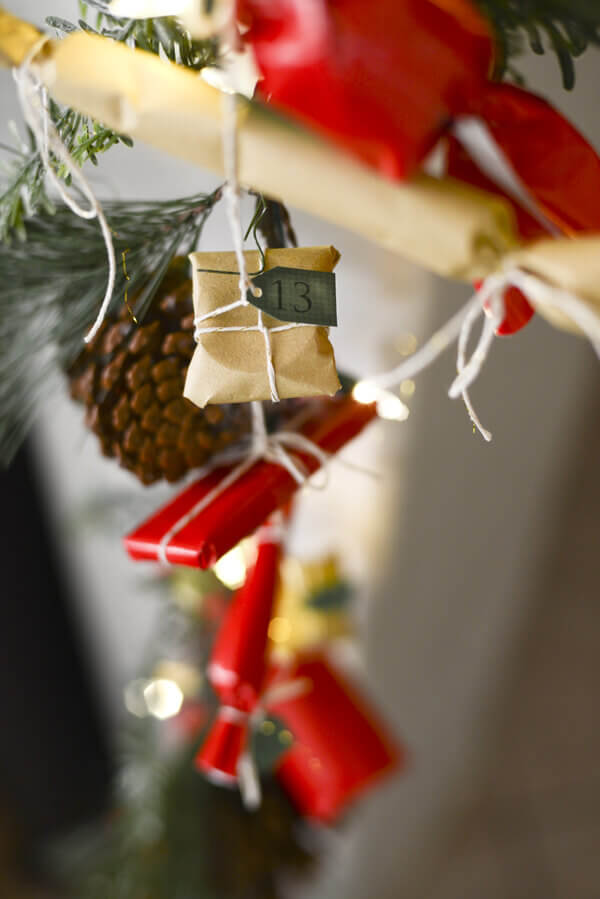 I'm sticking to my plan to use plain wrapping paper, and dressed it up with gorgeous ivory and gold baker's twine from Petite Party Studio.    I made incredibly simple little number tags for each present, to help count down the days.  If they were normal size tags, they'd look pretty lame, I have to admit.  But their miniature size makes them downright adorable!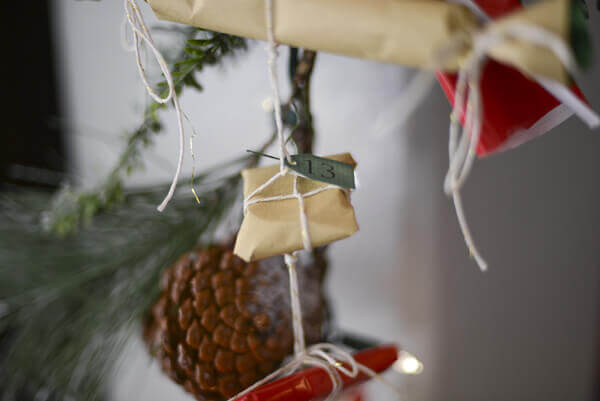 The girls are going to have so much fun getting to open their first six presents all at once!  We'll see if there are tears from the 3 year old when she learns that she only gets to open one present each day from here on out.