Printer-friendly version
Planning a crystal themed party?  These free printable crystal themed party invitations are easy to customize for any color scheme, and any event, from a birthday party to a bridal shower.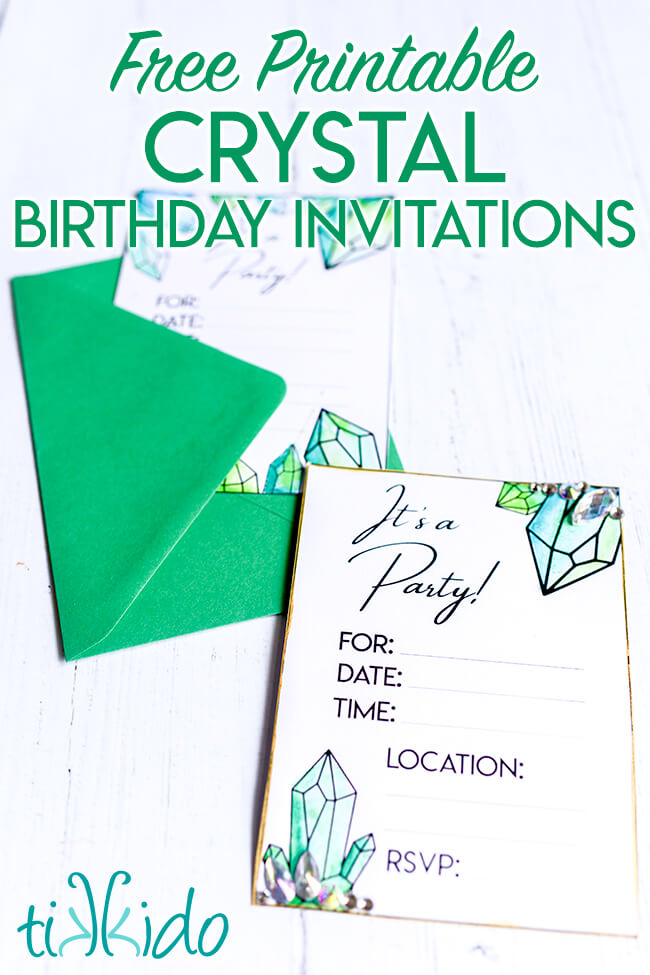 I designed these for my daughter's 13th birthday--a Gems, Geodes, and Crystals themed birthday party with Bohemian style.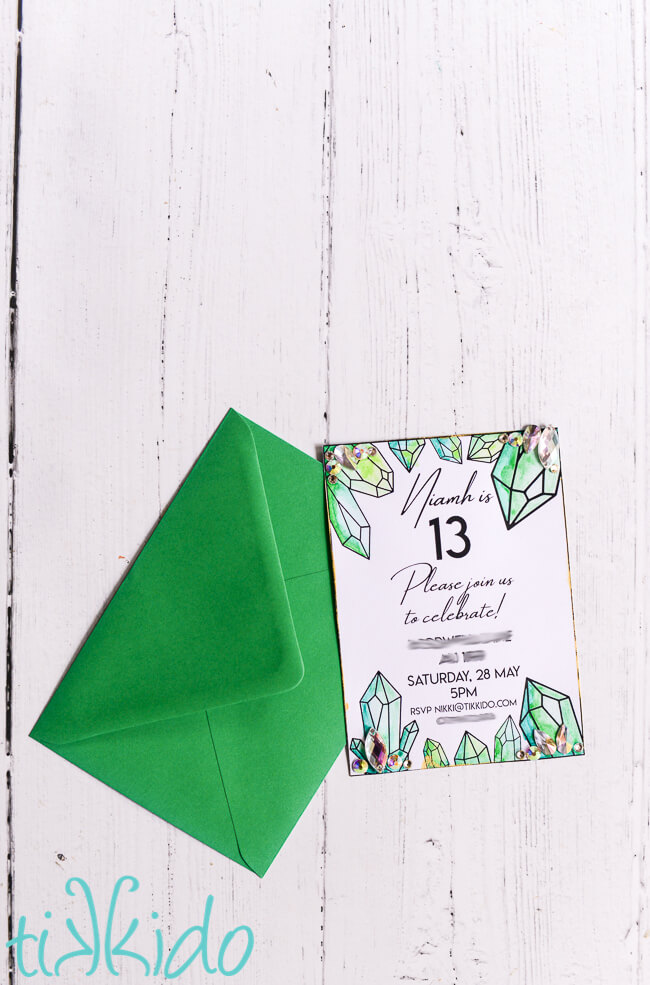 Actually, I have to give credit for the basic design idea to the birthday girl!  Niamh and I brainstormed the party theme, she sketched up this rough idea, and I made it come to life.  This is the version we sent out, but I've made blank, printable versions that you can print out and fill in for your own events.
Materials for Printable Crystal Birthday Invitations: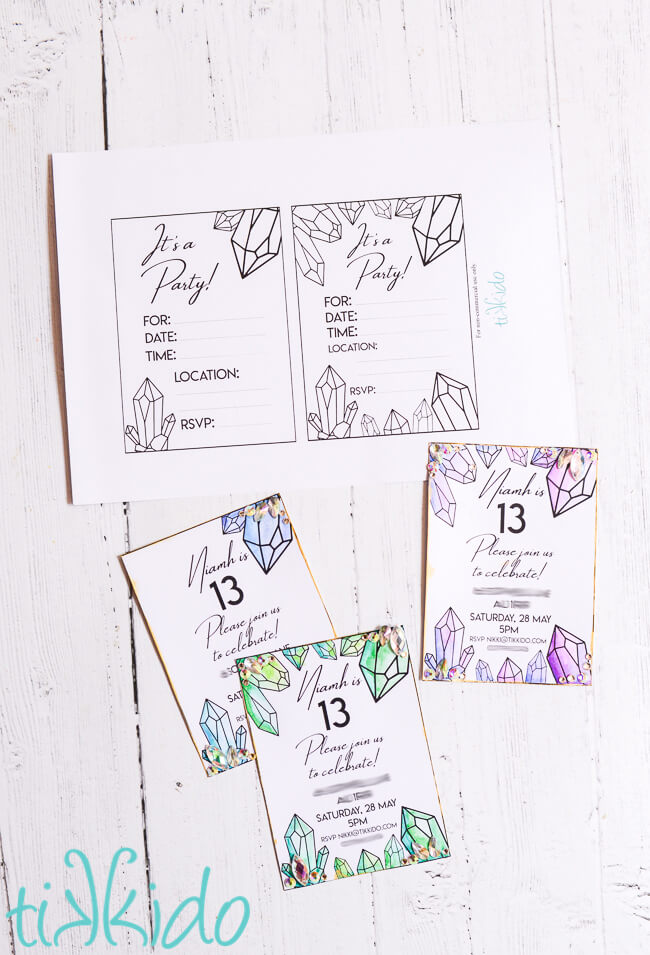 How to Make Crystal Birthday Invitations
Print out the crystal party invitation file on white cardstock.  It's best to use a more rigid paper like cardstock for invitations, especially if you're going to use watercolor paints to color in the crystals.  Thinner printer paper will wrinkle when it gets wet.
I chose to leave the free printable invitations just black and white so you can customize the invitations to whatever your party colors are.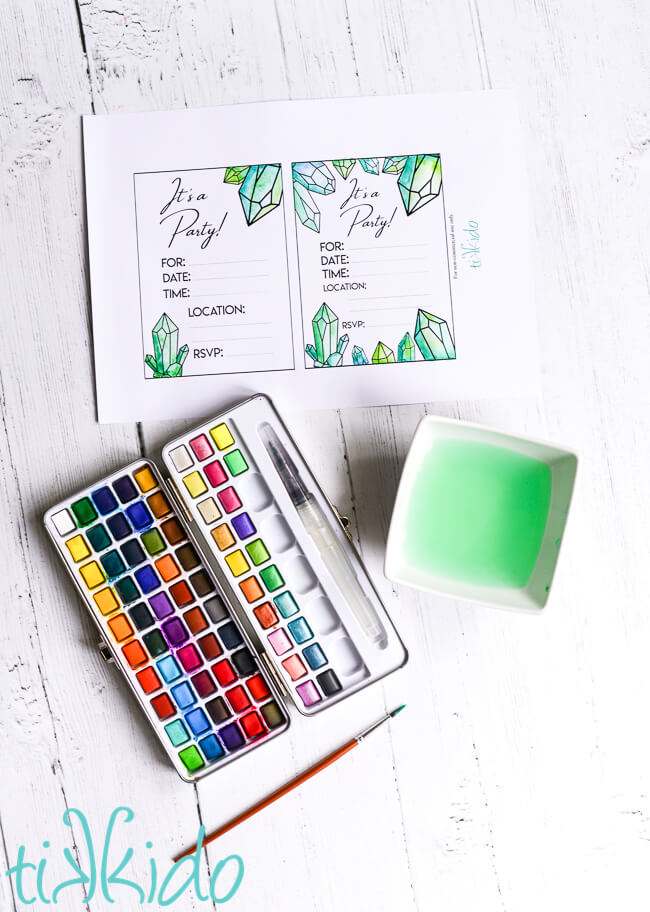 ​
I colored my invitations in using watercolor paints.  I absolutely love the look of watercolor painting!  This was particularly easy because I was just coloring in the lines.  No particular artistic skill necessary to make these gorgeous invitations!
Painting tip:  Decide where your light source is coming from, and make all the crystals lighter on that side, and more dark and shaded on the opposite side.  As you can see, I definitely didn't do this perfectly, so don't worry much about it, but it adds lovely depth to the invitations.
These invitations would also look gorgeous colored in with colored pencils.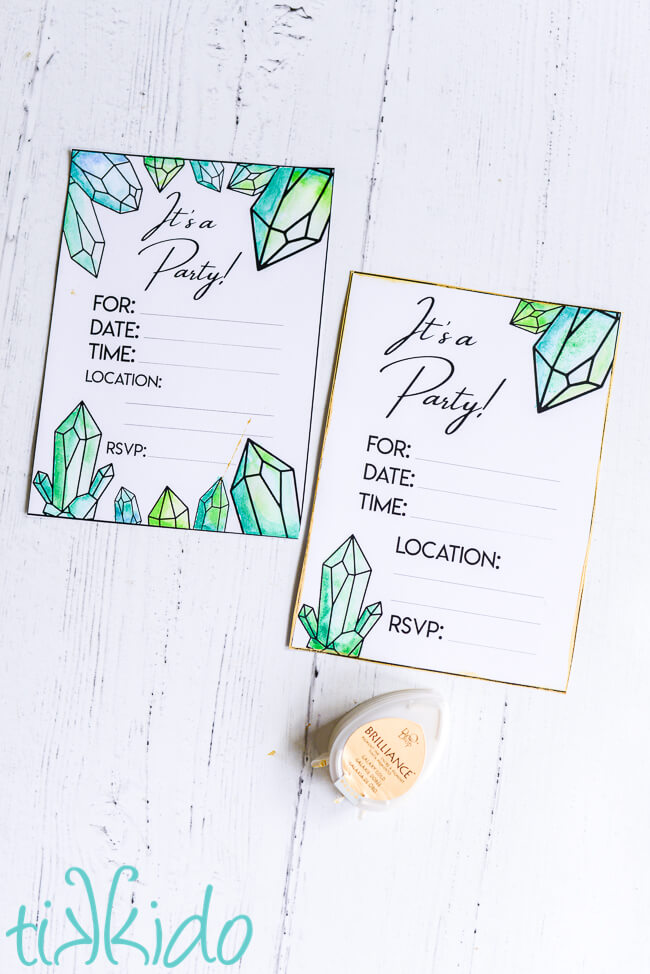 The invitations look great with just the colored-in crystals, but if you want to glam them up even more, there are a couple of easy things you can do.
I gilded the edges of the invitations using a small gold ink pad.  Just rub the ink pad along the edge of the invitation to add this classic embellishment easily.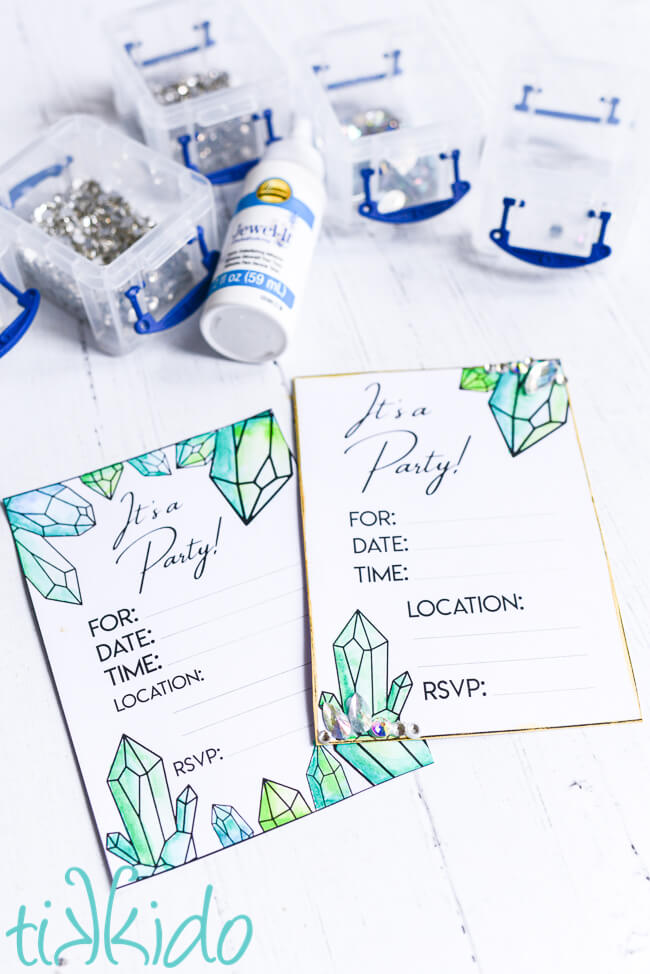 I also can never resist an opportunity to add bling with some rhinestones!  Glue the rhinestones on with a clear-drying glue.  I like using Aleene's Jewel-It glue best.  It's thick enough to be easy to place the glue exactly where you want it, thin enough that it's easy to squeeze out, doesn't smell terrible like some glues, and dries perfectly clear.  It holds the rhinestones beautifully and dries to a flexible finish, so it's good for fabric, too.
The Best Rhinestones to Use
My favorite rhinestones to use for any project are Czech Preciosa rhinestones.  I used a mix of acrylic craft rhinestones I happened to have on hand (the larger, teardrop shaped rhinestones) and smaller Preciosa rhinestones, and the sparkle and quality of the Preciosa absolutely blow away anything else.  I was a couture tiara designer for 13 years, and I used to be a complete Swarovski snob, but then Czech Preciosa started making rhinestones and crystals of absolute impeccable quality, at a fabulous price point.  I've been using Preciosa products for years now--on my daughters' Irish dancing dresses, on wedding veils and tiaras, on crafts here on the blog--and I'll never go back.  I usually get my Preciosa rhinestones in bulk from The Rhinestone Guy.  The website looks dated, but their service is impeccable.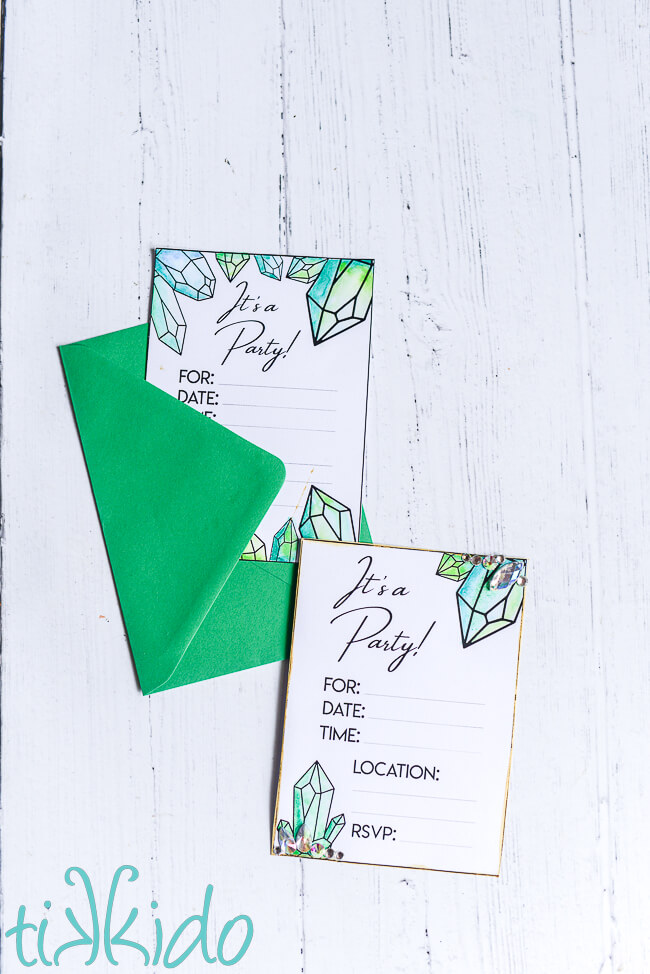 Whether or not you add the extra sparkle of rhinestones, these crystal party invitations shine!
Printable Crystal Themed Party Invitations:
Click the image below to download the PDF printable crystal birthday invitations, or save directly to your device.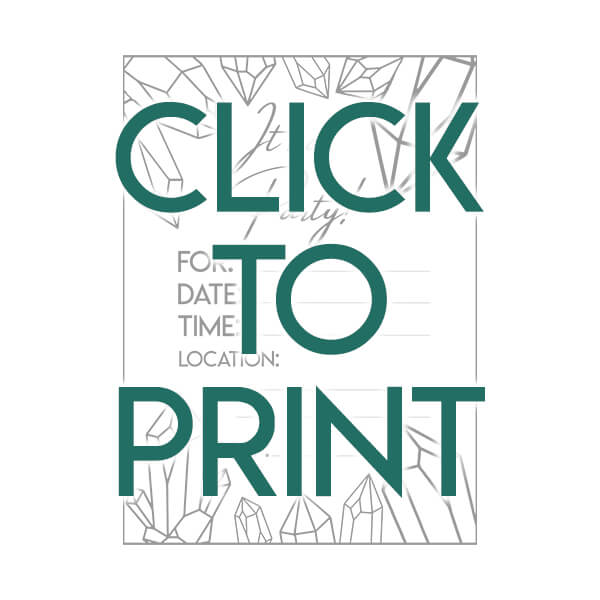 Be sure to check out all of the other tutorials and posts from the Crystals, Gemstones, and Geodes birthday party!
Other Crystal Themed Posts You Might Like: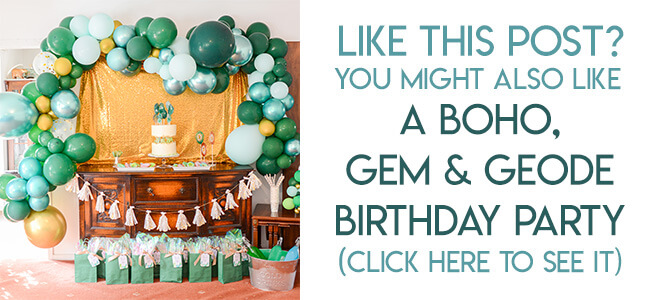 Other Card and Invitation Tutorials You Might Like: