Printer-friendly version
I love sushi, and I even occasionally make it at home, but sometimes I don't want to be bothered with the rolling.  And sometimes I want quinoa instead of rice.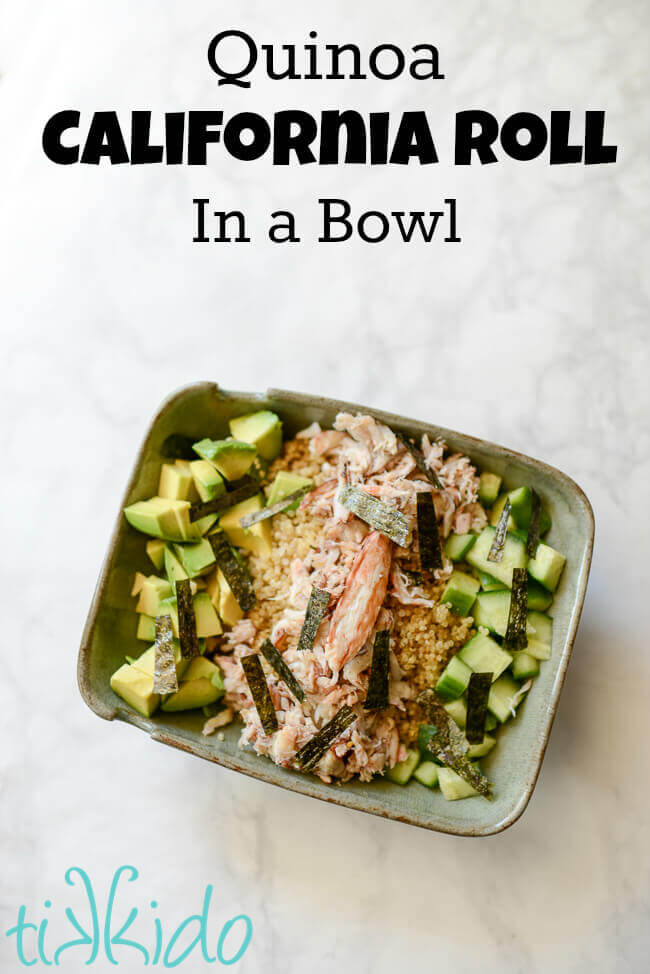 (I actually tried rolling sushi with quinoa once and failed spectacularly.)  The fast and easy and delicious solution?  A California roll bowl.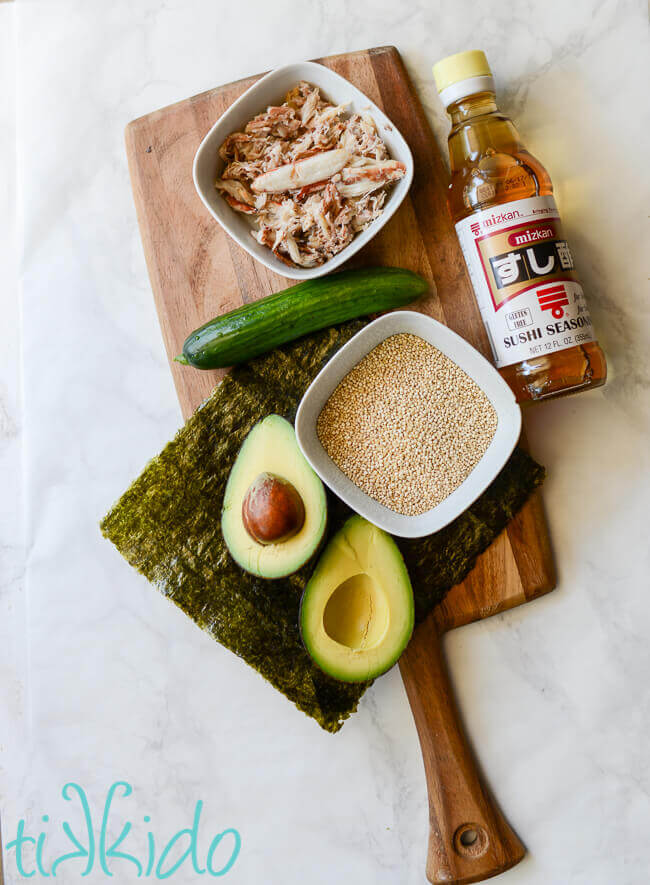 Ingredients for Quinoa California Roll Bowl:
one cup of cooked quinoa
sushi seasoning to taste (I use about two teaspoons)
one persian cucumber, diced
one half of an avocado, diced
1/3 cup of crab meat
nori to garnish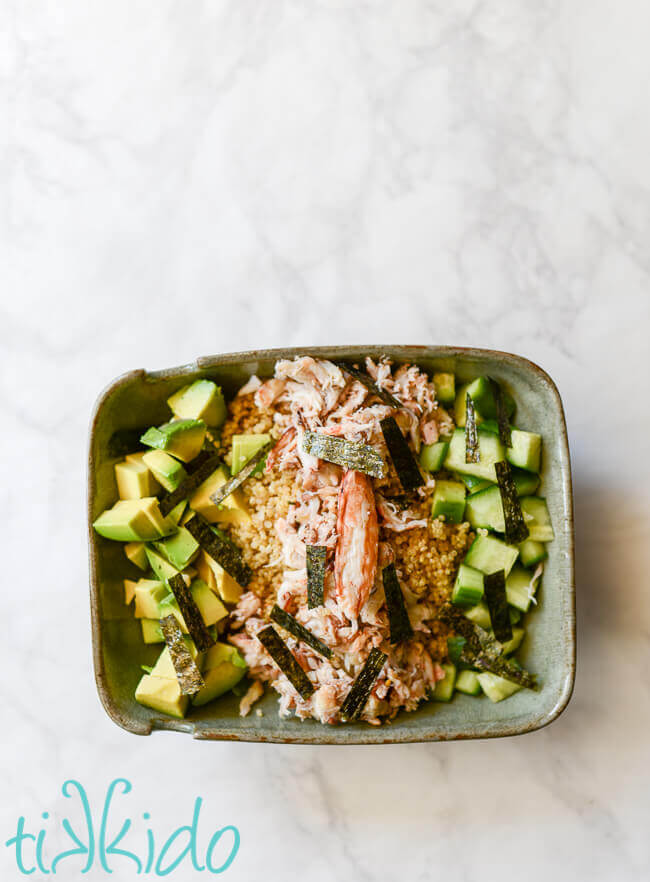 The instructions?  Cook the quinoa (hooray for my trusty little rice cooker!) and dump everything in a bowl.  Delicious, fast, and so easy!  It would taste great cold, too, making it a fabulous lunch to pack for work.