Printer-friendly version
Welcome to Rainbow Week Day Two!  Today, I'm showing you how to turn a plain white gift bag into a rainbow-bedecked delight.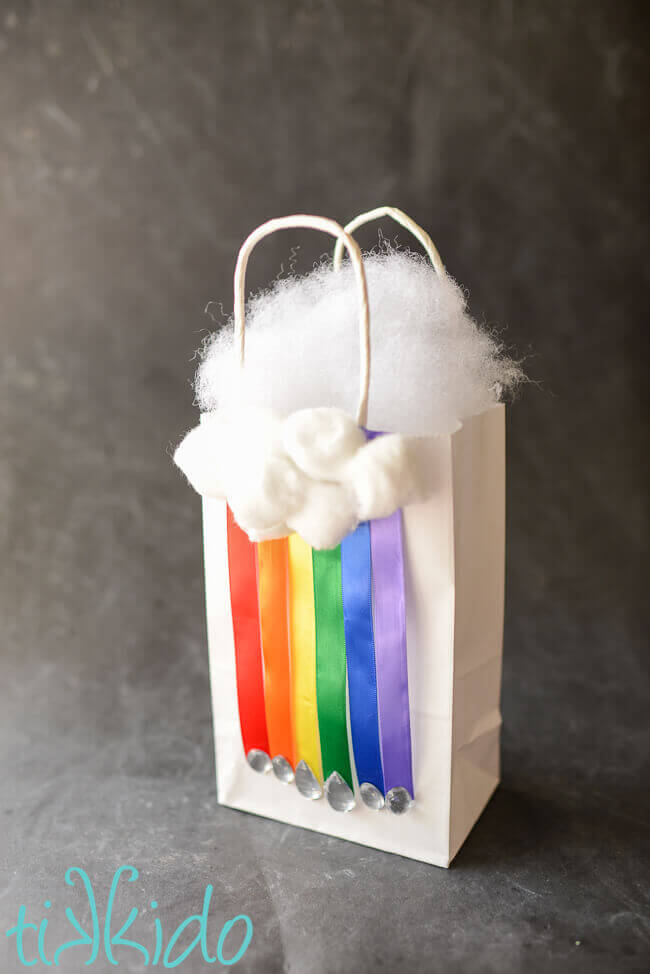 Rainbows!  Ribbons!  Cotton balls!  It couldn't be easier.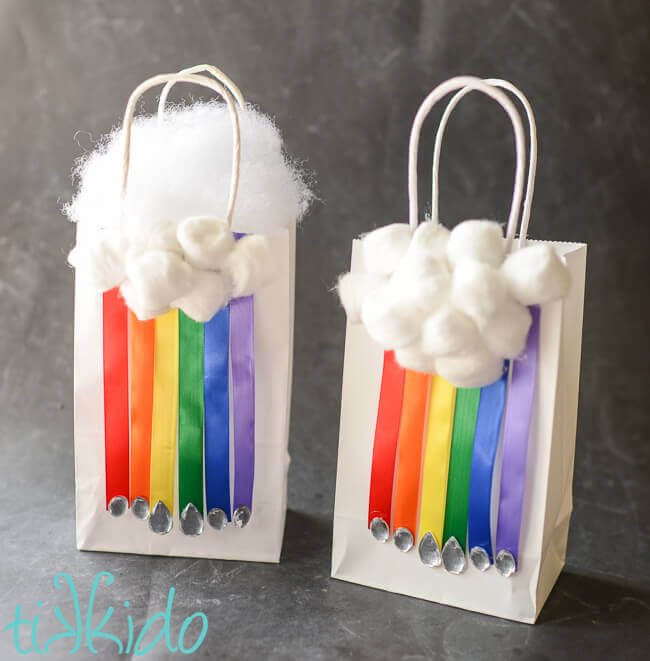 I couldn't resist adding some inexpensive craft rhinestones, too.  Sparkles are always a good idea.
Ready for all the details?  Head to page two for the full tutorial.
[pagebreak]
Rainbow Ribbon Gift Bag Tutorial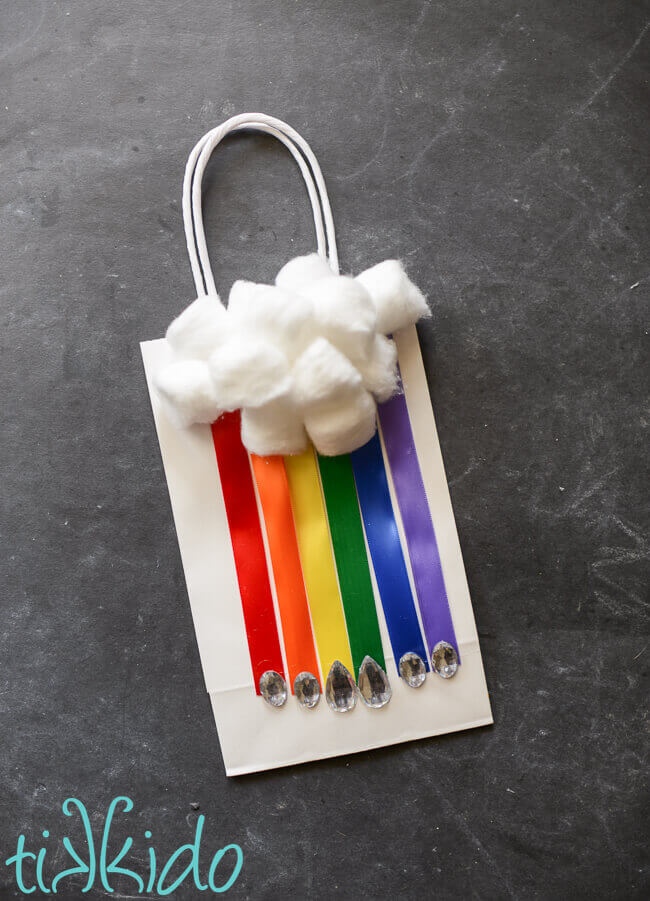 Make this rainbow ribbon gift bag with just a few inexpensive materials.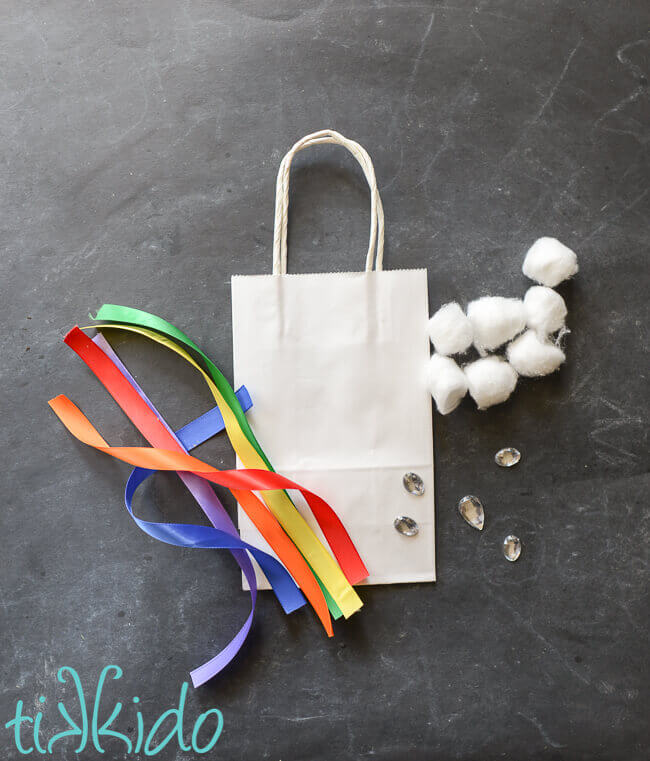 Materials for the Rainbow Ribbon Gift Bag:
Ribbon, in a rainbow of colors
cotton balls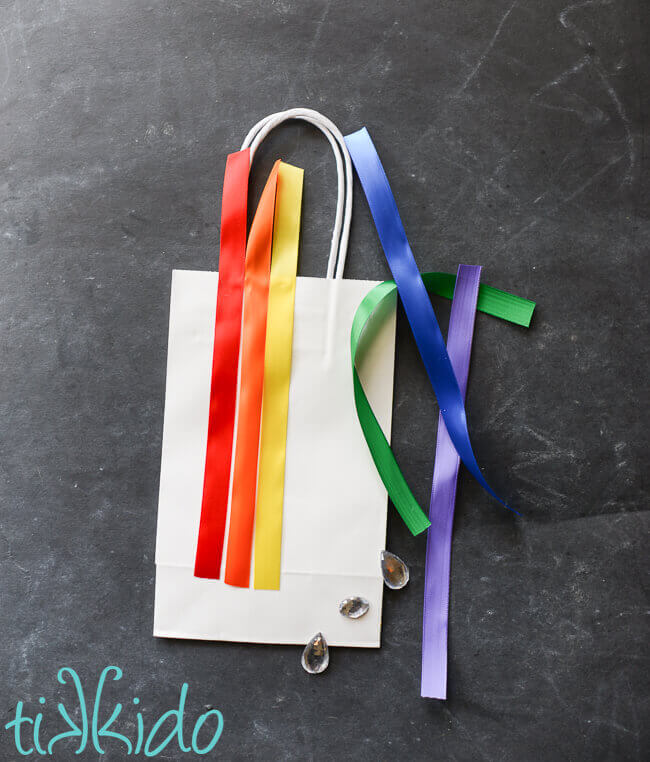 Glue strips of the ribbon in rainbow order to the plain white gift bag, in ROYGBIV order.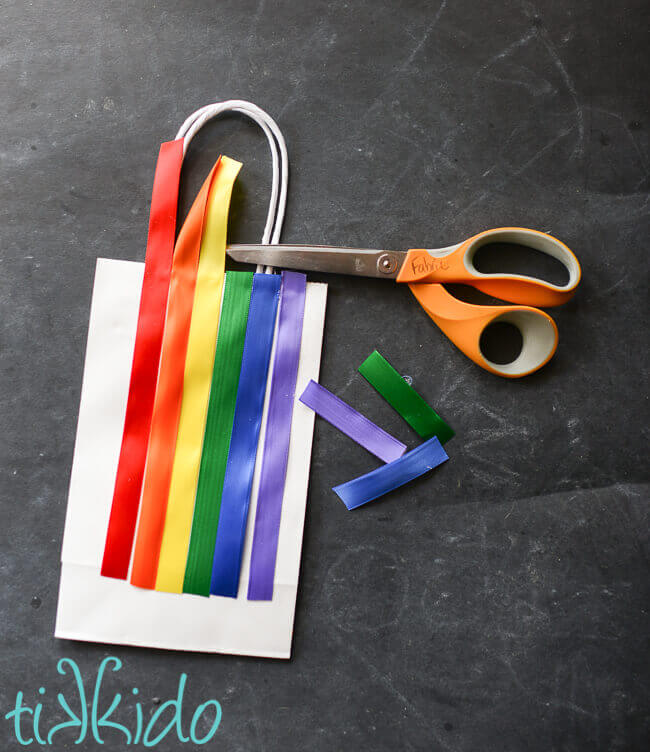 Trim off excess ribbon from the top of the bag.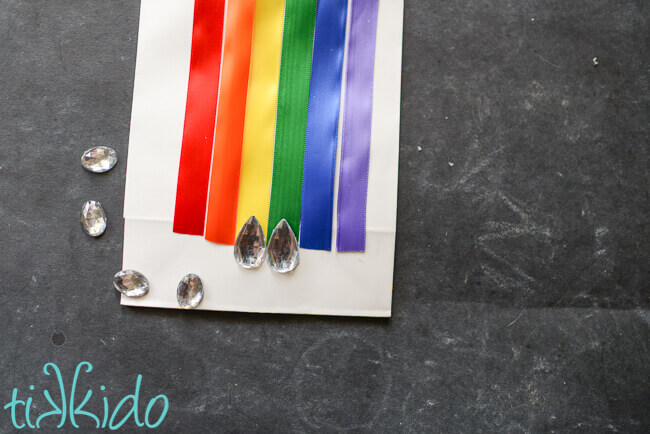 Use a low temperature hot glue gun (low temp, because I always burn myself if I use a high temp glue gun), to glue inexpensive rhinestones to the bottom of each ribbon.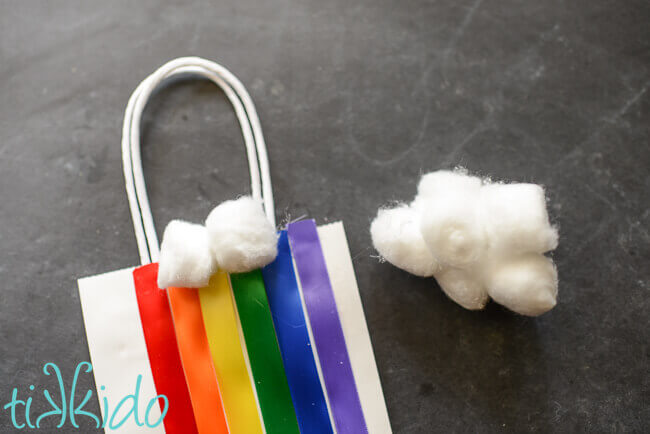 Glue cotton balls to the top of the ribbons to create a fluffy cloud effect.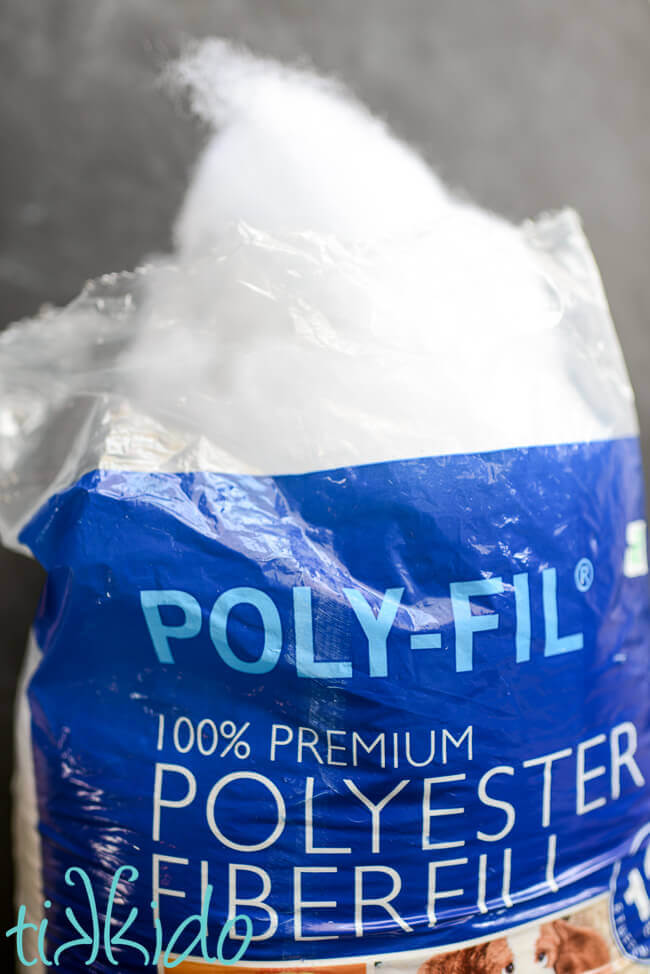 And instead of using tissue paper to fill the gift bag, what about using cloud-like stuffing?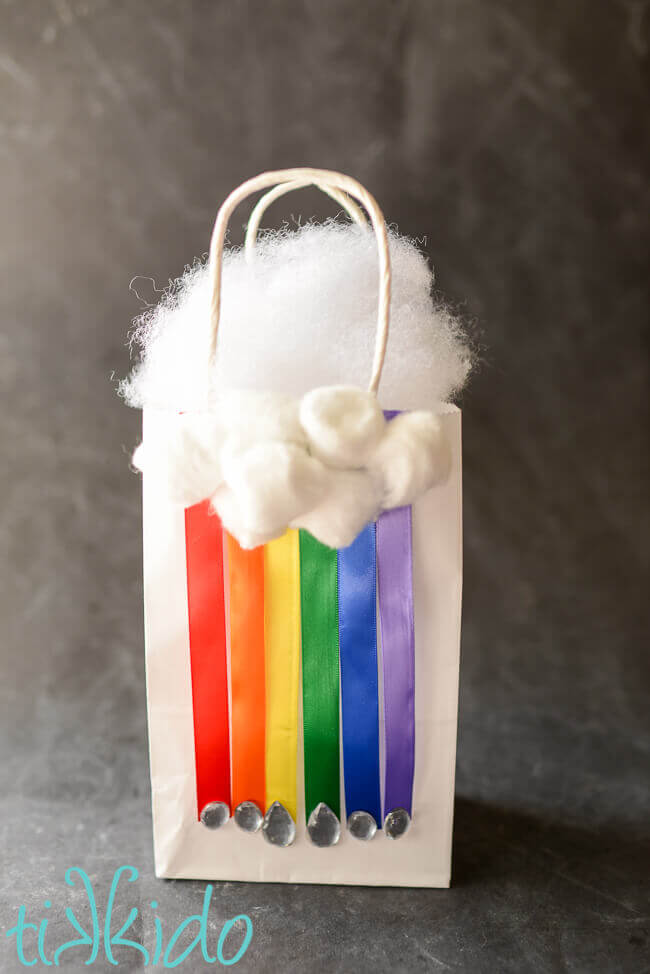 It's inexpensive, and so perfect for this project!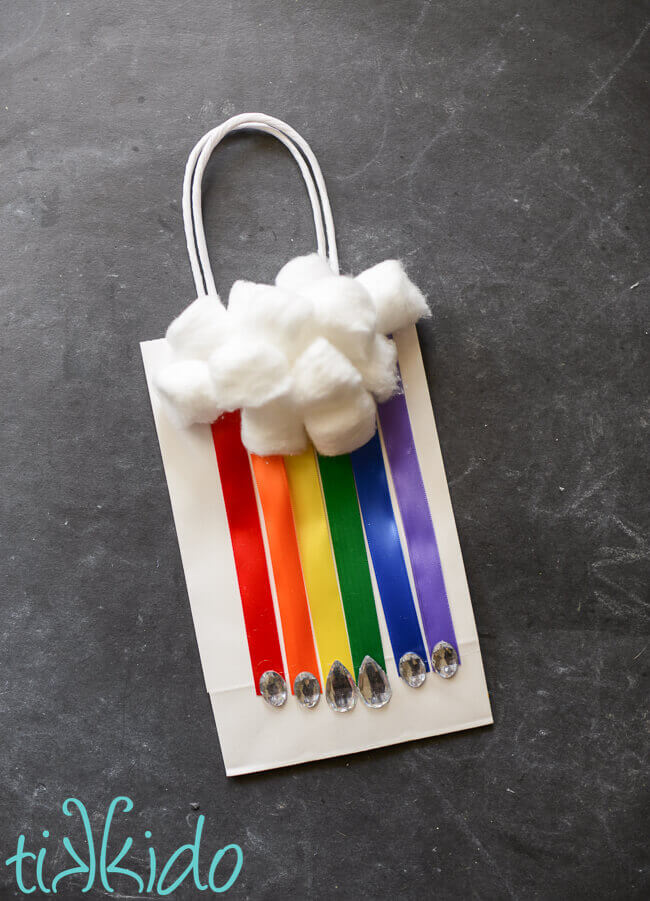 Like rainbows as much as I do?  Be sure to follow my Rainbow board on Pinterest.