Printer-friendly version
This DIY headband is easy to make in any color, but I especially love the ribbon flower made with a rainbow of colors.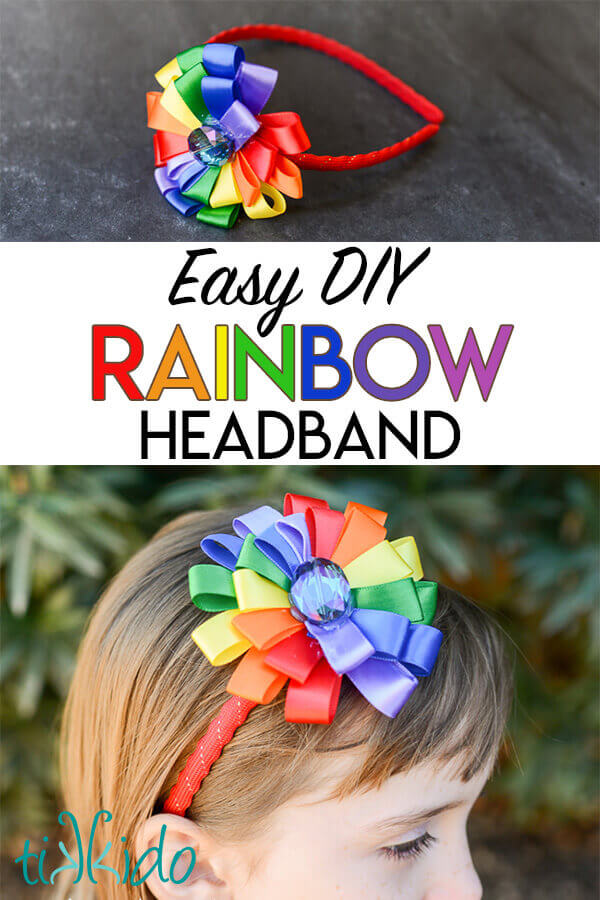 It's RAINBOW WEEK!  The bright and colorful side of all these spring showers, rainbows are always a welcome delight.  This week is going to be full of rainbow-filled fun, starting with a tutorial for this rainbow ribbon headband.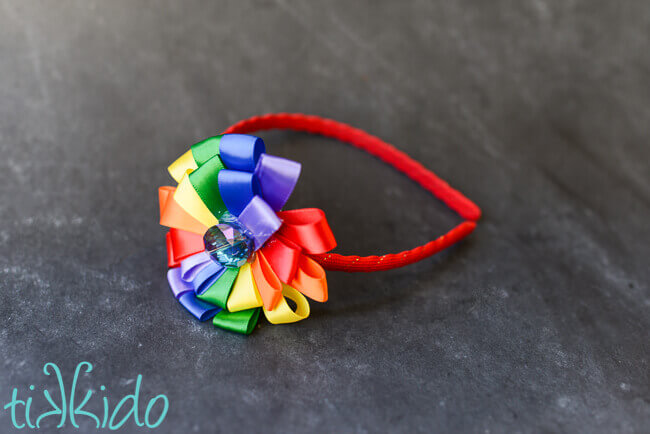 It just takes some ribbon and a hot glue gun to make this easy rainbow hair accessory.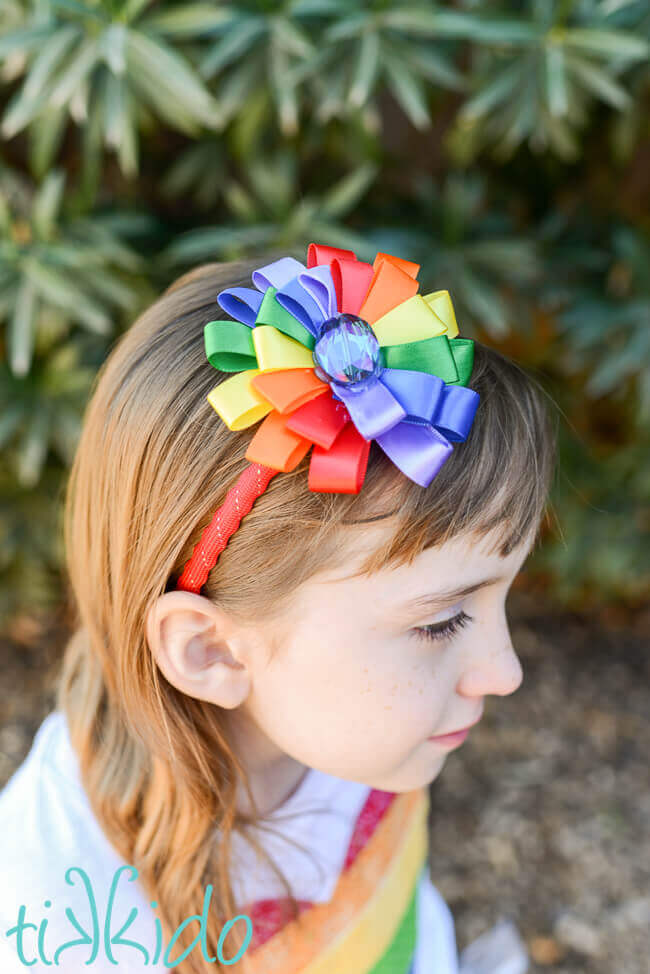 I made the headband for my daughter, but I have to admit, I kind of want to wear it.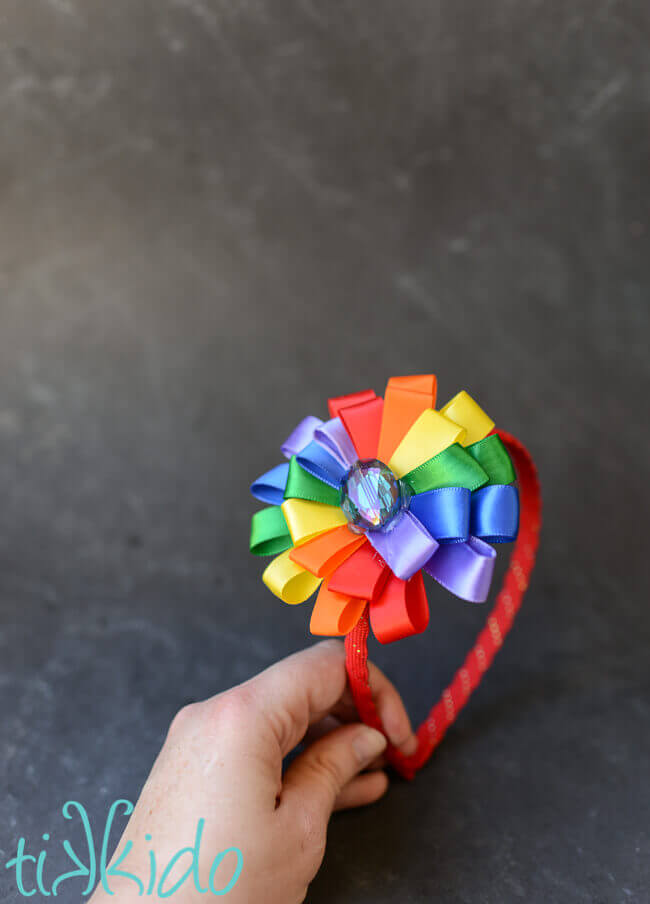 Who can resist rainbows?  
DIY Headband with a Rainbow Ribbon Flower: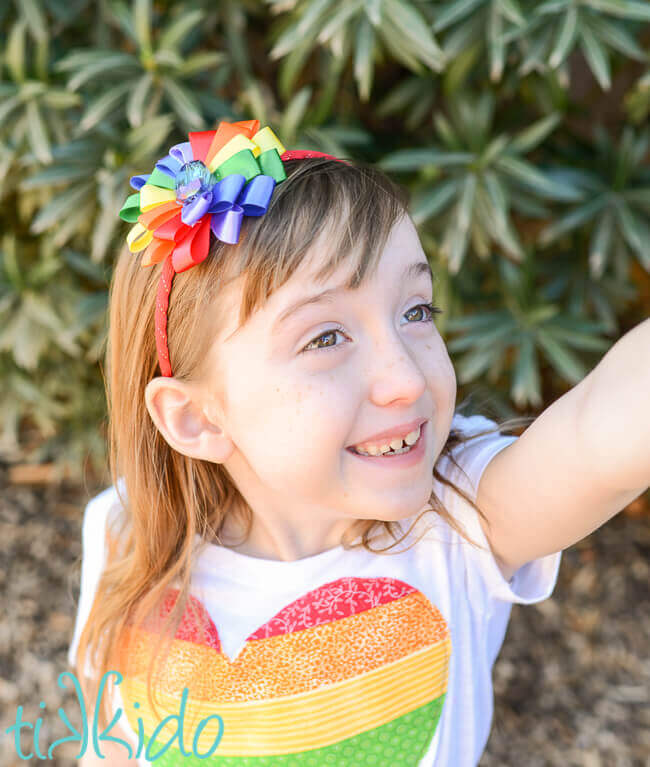 Making this charming rainbow ribbon headband is seriously easy and fast.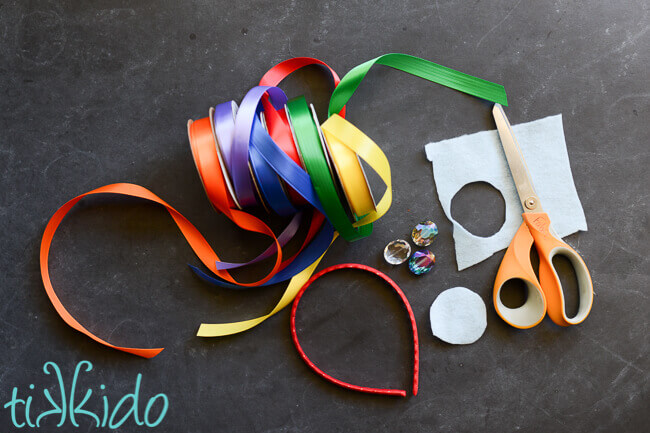 Materials for Rainbow Ribbon DIY Headband:
ribbon in rainbow colors
crystal bead or rhinestone for the center of the ribbon flower
felt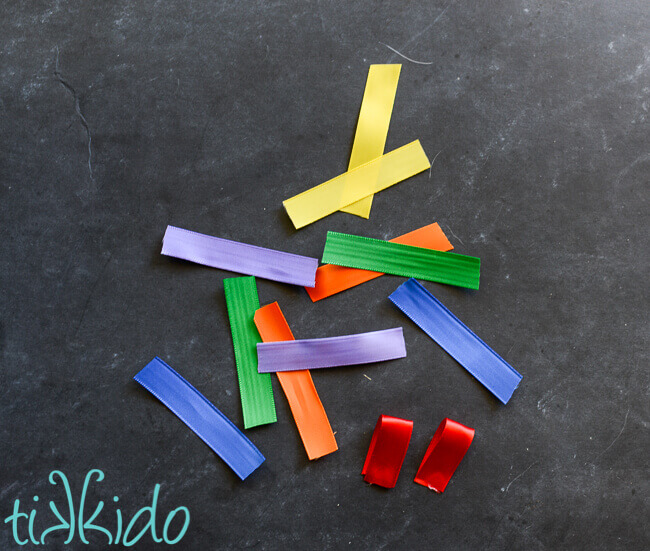 Cut ribbon into approximately 2" long segments.  Cut four of each color of the rainbow.  Use a hot glue gun to glue each piece of ribbon in half to make loops.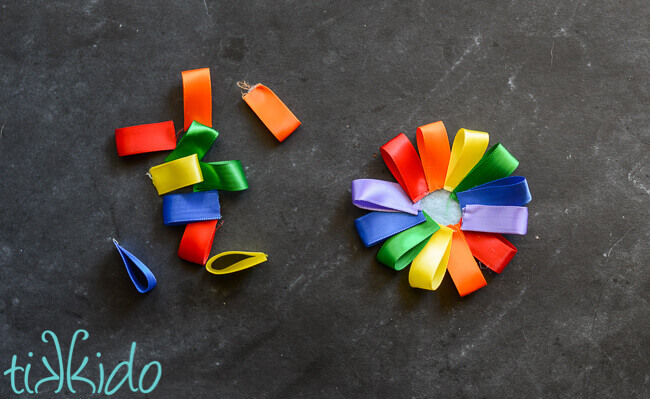 Cut felt into a 3" diameter circle, and glue a ring of rainbow ribbon tags around the perimeter of the circle.  Glue a second ring of ribbon tabs inside the first ring, and glue a crystal in the center.  
Glue the ribbon flower to a headband (a fabric-covered headband works best when using a glue gun)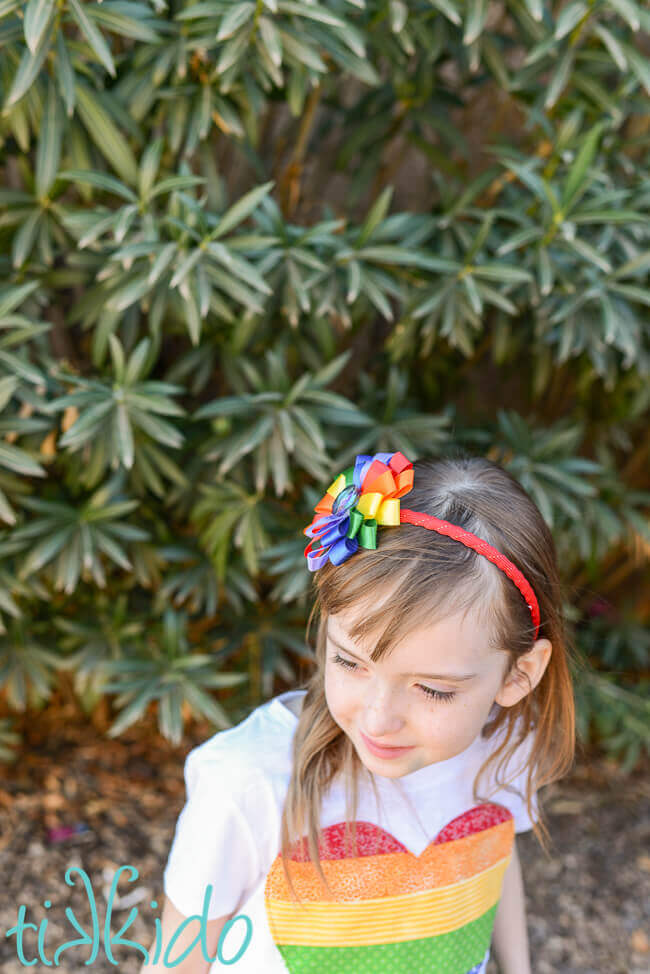 Just try to be sad while wearing a rainbow on your head, I dare you.