Printer-friendly version
Rosemary parmesan popcorn is an easy snack to make that elevates simple popcorn to a gourmet popcorn snack.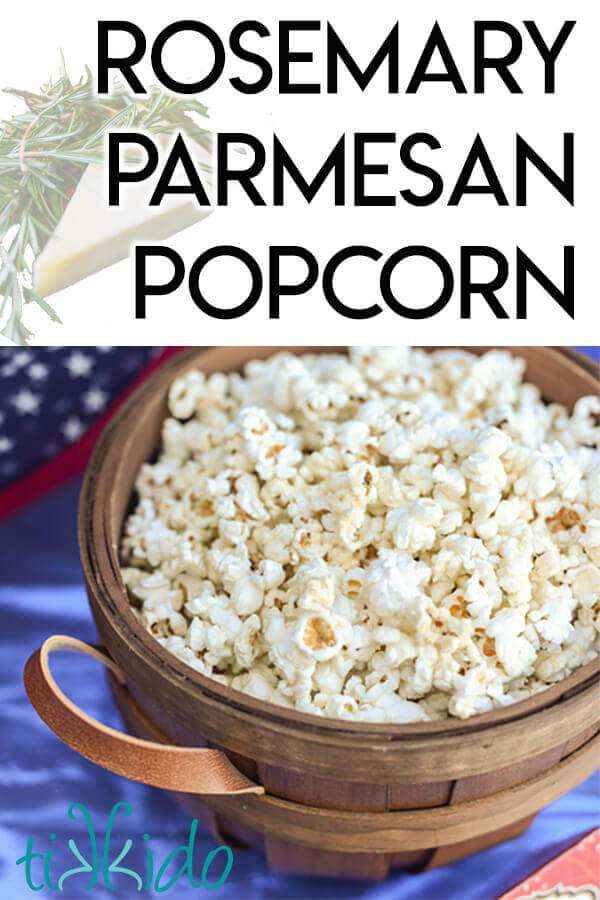 Caramel corn and Kool Aid popcorn are sweet and tasty, sure, but I'm more of a salty fan.  I know I'm not alone, so I wanted to make something savory and fun for the Firefly Theater popcorn bar.  Something beyond just basic buttered popcorn.  The perfect choice?  Rosemary Parmesan Popcorn.
It may look unassuming, but wow, does this popcorn have amazing flavor.  
Rosemary Parmesan Popcorn Recipe
1/3 cup popcorn kernels
2 T olive oil
2 T rosemary, coarsely chopped
finely grated parmesan
salt, to taste
I started by infusing my olive oil with the rosemary.  The night before, I chopped my rosemary and added the olive oil, covered, and let sit overnight.  This step isn't really necessary--it's delicious if you don't have time to let the rosemary flavors infuse all of the oil--but if you have the time, it's worth the effort!
Next, as I so often do, I pulled out my favorite popcorn gadget, my Nordicware microwave popcorn bowl.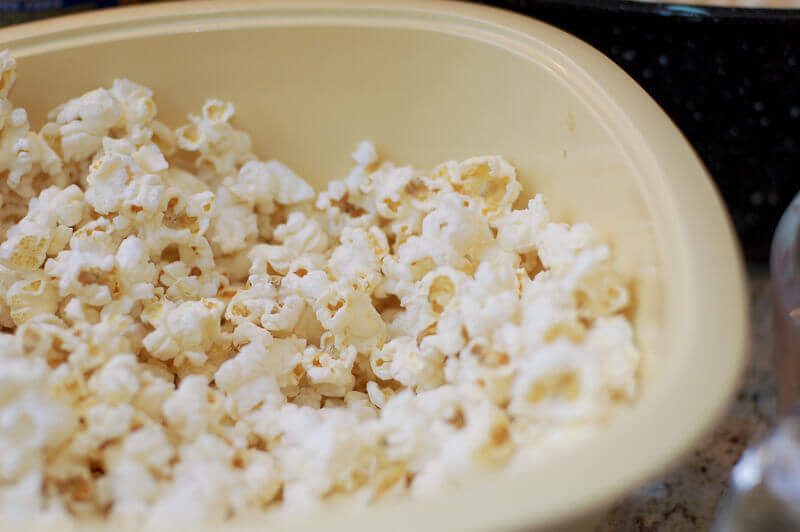 You don't have to use oil with it, but you can.  Don't have one of these lovely gadgets?  Just use a brown paper bag and fold the top down.  
Place the popcorn kernels, olive oil, and rosemary in a bowl and stir to cover all the kernels.  Place in the microwave on high power for 2.5 minutes.  
As soon as the popcorn is popped, while it is still hot, grate parmesan cheese over the popcorn and toss to distribute evenly.  Sprinkle with salt to taste.
Then devour.  Because as good as it is when it's cold, it's heavenly when it's fresh and hot.  Popcorn, taken to an amazing, gourmet level--fragrant, zesty and somehow hearty, for all its lightness.  It's a fabulous variation on that old movie-night favorite.