Printer-friendly version
I really love pretty packaging.  Making a present beautiful with creative gift wrap makes me really happy--almost like a second gift I'm giving the person.  I collect all sorts of great creative gift wrapping ideas on my Pinterest Packaging board, and love coming up with my own ideas for pretty presents, too.  It's a gorgeous spring weekend for us (remember, we're in Phoenix), and we were invited to our neighbors' baby shower.  It was a book shower--my favorite!!  Except that it's SO hard to decide which much-loved book to give to the new baby.  We ended up choosing two of Mo Willems' pigeon books:  The Pigeon Needs a Bath and The Pigeon Wants a Puppy.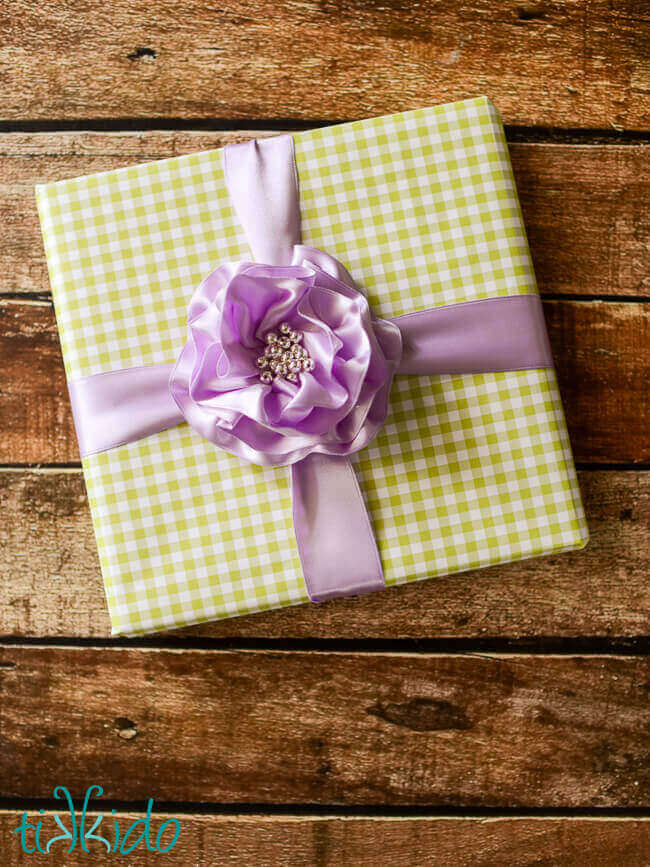 And then, oh joy, I got to wrap up the books!  I'm being serious here.  I LOVE that part!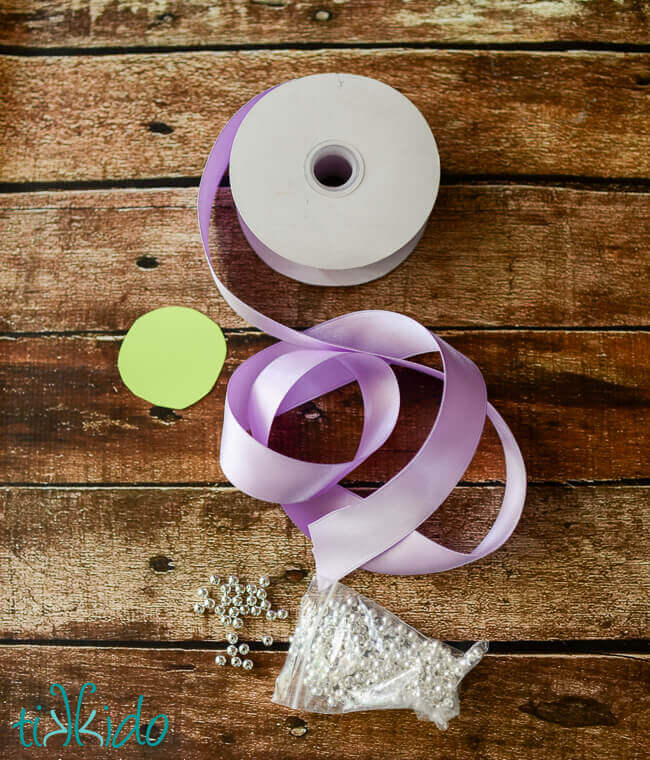 I found some green gingham wrapping paper in my stash, and a bunch of lavender ribbon left over from the equestrian tea party.  In my beads, I found a stash of silver plated round beads I've had for at least a decade.  It was time to figure out some way to use those puppies up.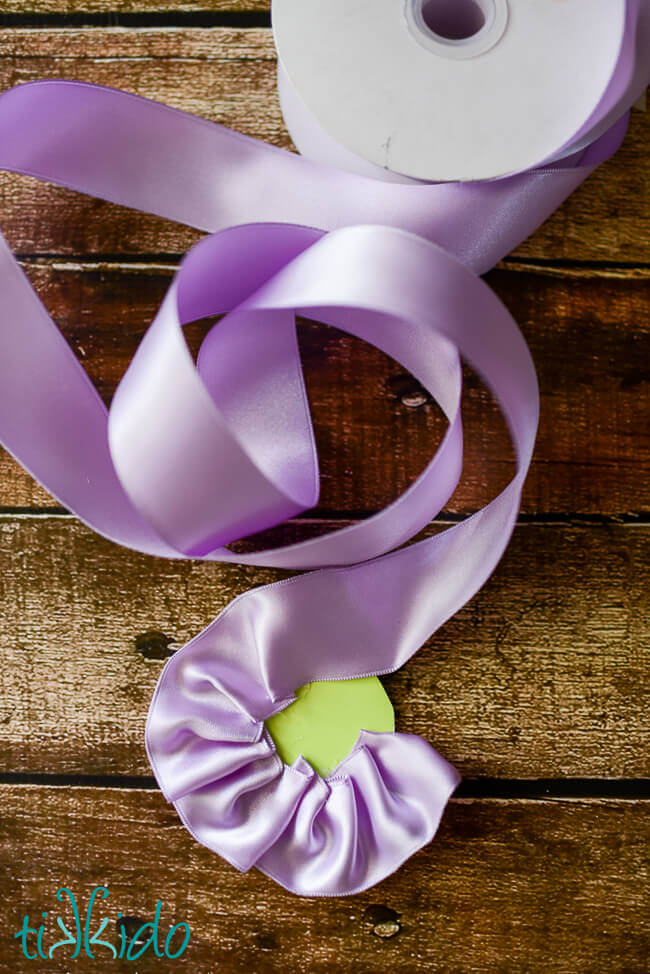 Start by cutting a small circle of paper, maybe 2" in diameter.  The circle doesn't have to be exact; it's just there to give us something to glue the ribbon on.  Using a hot glue gun, begin to fold the ribbon into ruffles and glue on to the outer edge of the paper circle.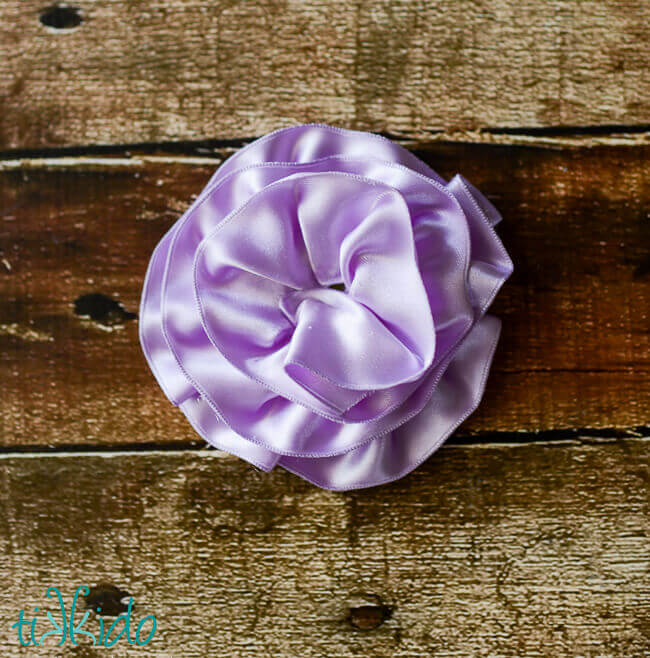 Continue ruffling and gluing, coiling in toward the center of the paper circle base.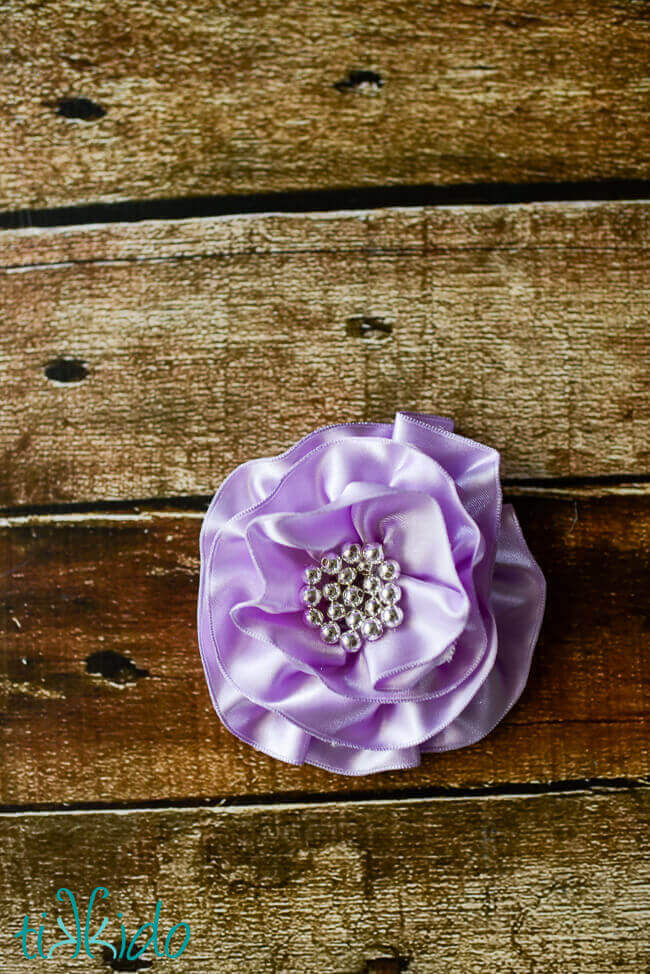 Squirt a big blob of hot glue in the center of the ribbon flower, and quickly press a bunch of beads into the hot glue.    If you've used a wired ribbon, like I did, you can fluff the ruffled ribbon petals up so they curl in toward the center of the flower.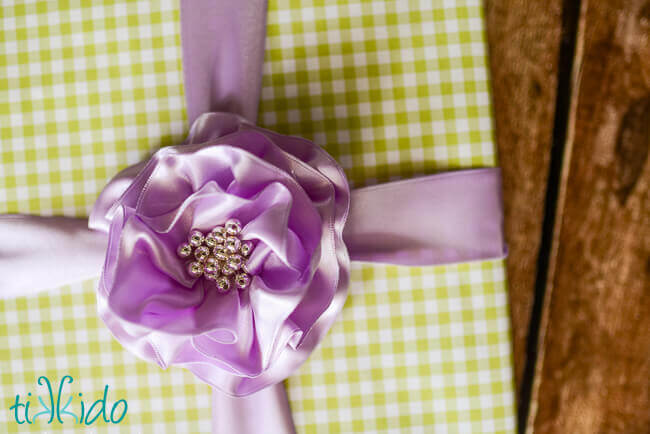 Glue on your package and you're done!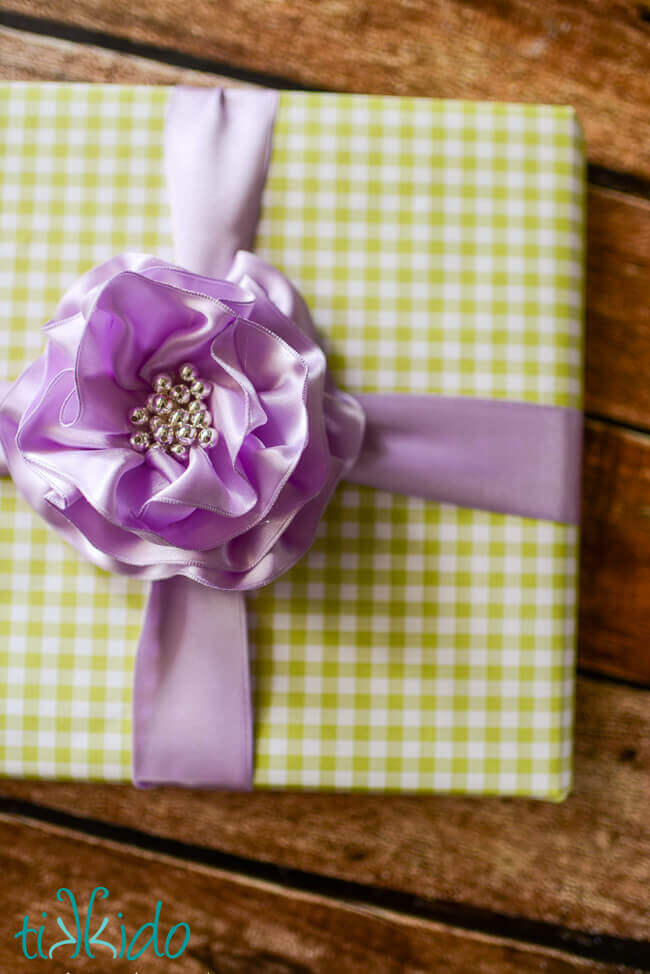 It took about five minutes to do the wrapping job, and I absolutely love the way it looked!  I was so happy to take it over to our wonderful neighbors' house to help them celebrate the new little girl who will be joining the fun in the culdesac before you know it.
If you'd like one big, pinnable image of the tutorial, here you go: