Printer-friendly version
Looking for an easy way to make your salad for Easter dinner something truly special?  Try adding some edible flowers.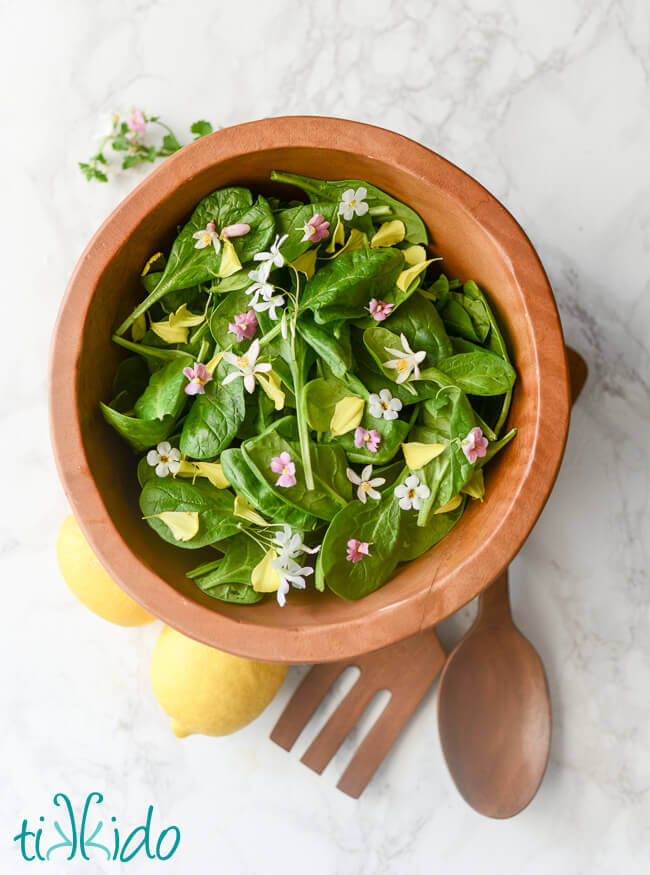 Just gorgeous, right?  Add edible flowers to a bowl of basic greens, and suddenly you have a spectacular springtime side dish.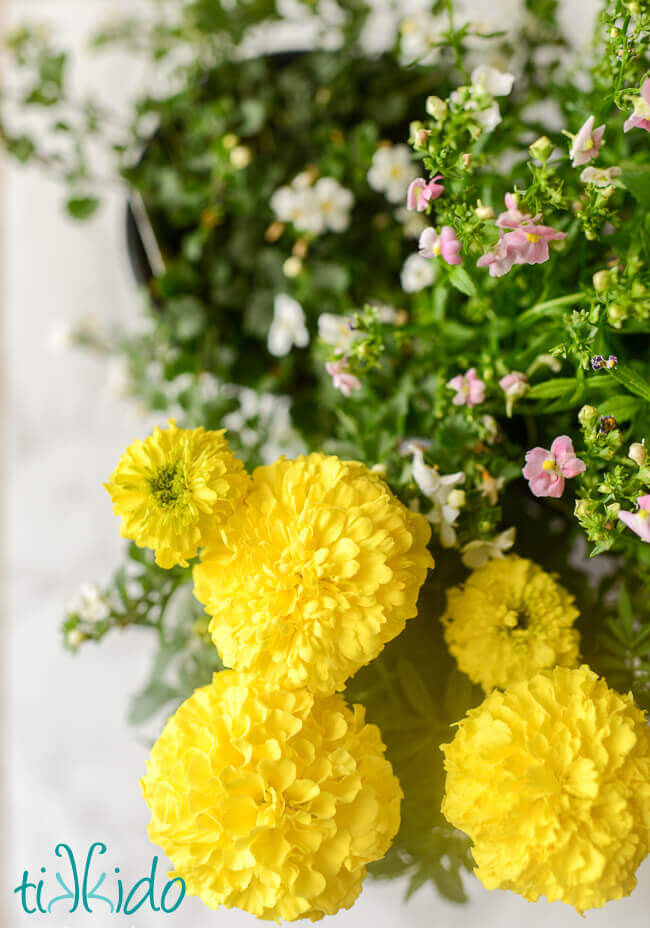 I absolutely love the idea of having an edible landscape, and a lot of the plants I grow are edible--even if they're ornamental, for the most part.  It makes getting a pretty floral garnish from the garden an easy thing.  But you can also order edible flowers that are grown just for eating.  Check out the amazing selection (and very reasonable prices) from Gourmet Sweet Botanicals.  I am going to have so much fun now that I've found a mail order source for all sorts of gorgeous edible flowers!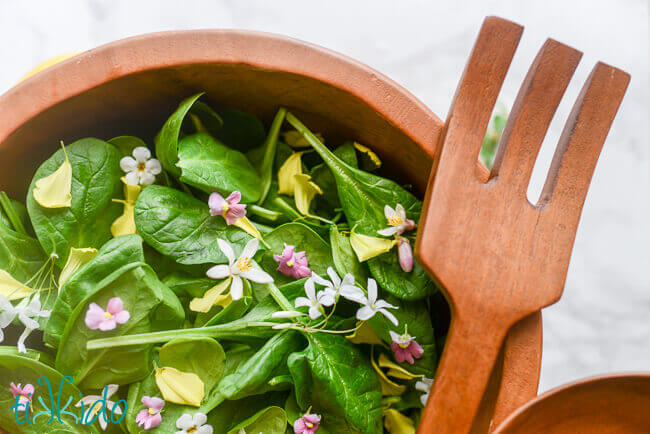 I particularly love the look of tiny little flowers in the salad mix, but petals (like the marigold petals I used here) are lovely, too.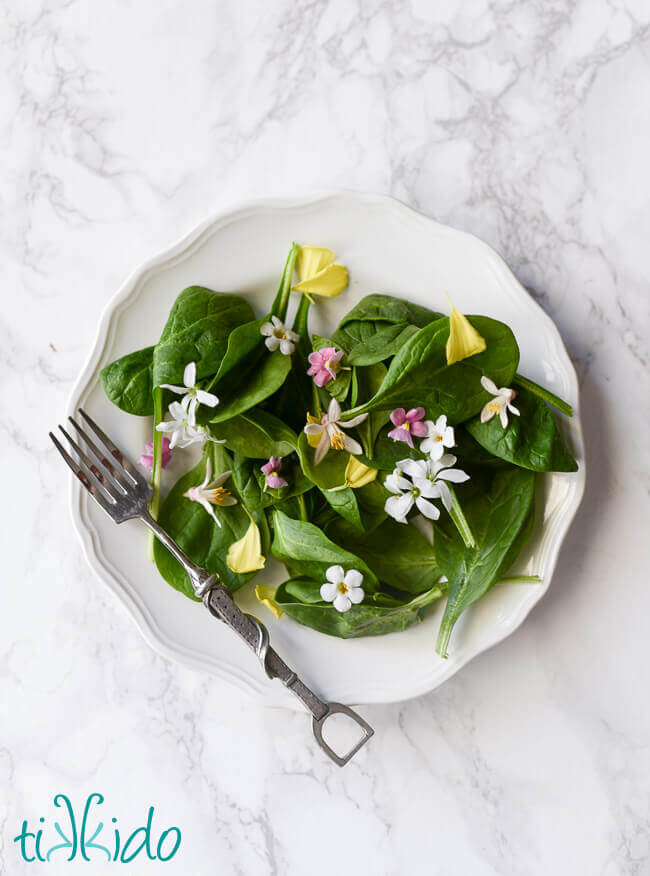 The citrus blossoms came from our lemon tree, and added the most amazing delicate fragrance to the salad.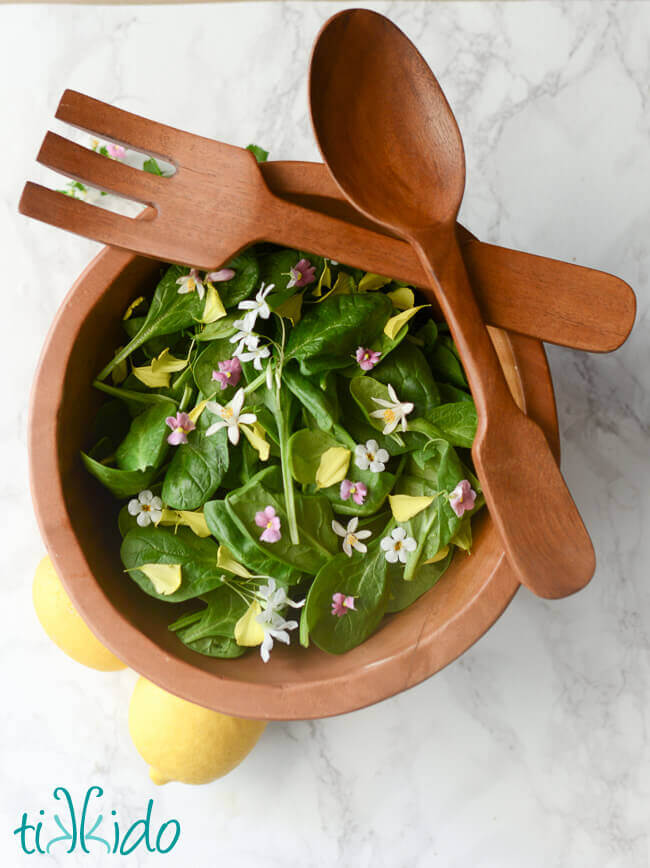 Dressed with a light lemon vinaigrette, this is the perfect bright spring dish.