Printer-friendly version
I'm not usually much of a fan of icing, but I have to admit that I absolutely LOVE the frosting/filling on German chocolate cake.  That gooey, caramely, coconut pecan mixture is absolutely amazing.  So why did it take me so long to think of using the German chocolate cake frosting as a filling to make German chocolate candies?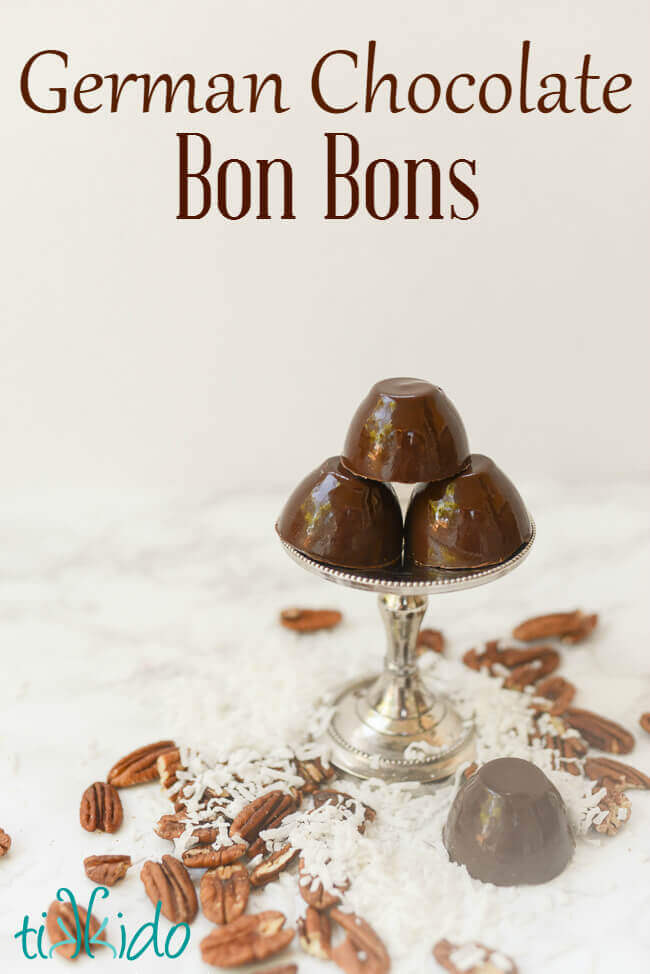 I've wasted years of my life without these!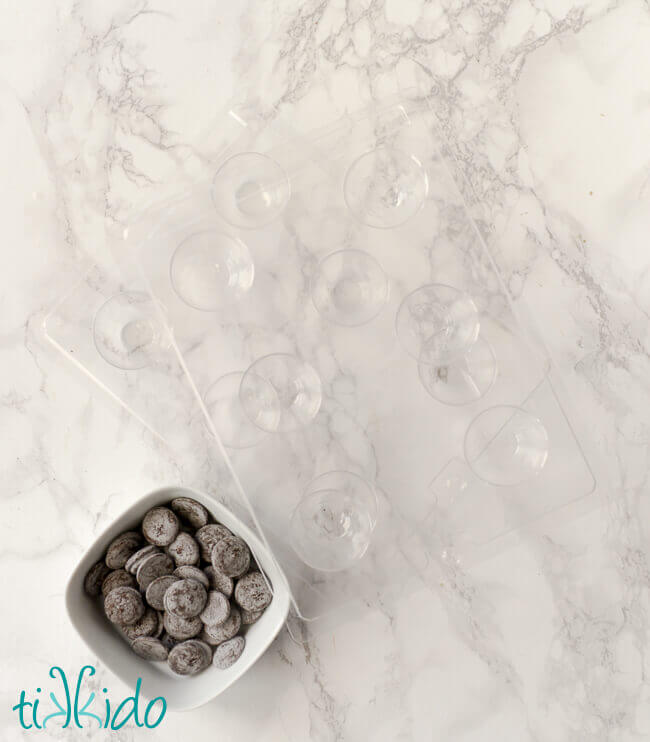 I pulled out my basic chocolate bon bon molds and the Ghirardelli chocolate melts I had left over from Christmas.  You don't have to bother tempering the chocolate melts, and the Ghirardelli brand ones actually taste really good.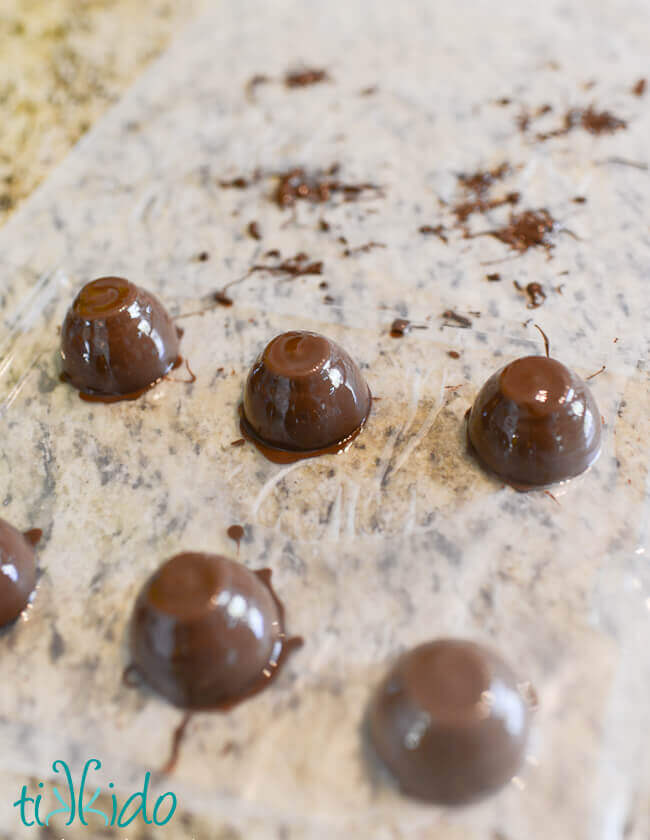 I melted a small amount of the chocolate, and coated the inside of the bon bon molds with the chocolate.  I let the extra chocolate drip out of the overturned molds (I wanted as much room for that luscious filling as possible) and then popped the molds in the fridge to let the chocolate harden.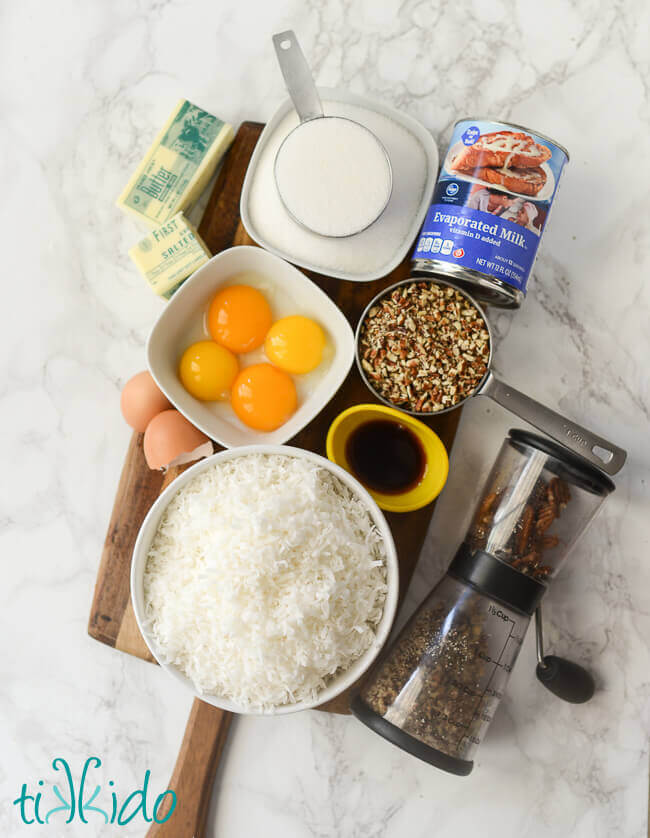 Next, I made classic German Chocolate Cake filling and frosting.  I've always used the recipe that comes on the back of the Baker's brand German chocolate baking chocolate bars.
German Chocolate Cake Filling and Frosting Recipe:
4 egg yolks
1 can (12 ounces) evaporated milk
1 1/2 teaspoons vanilla
3/4 cup butter (1 1/2 sticks)
1 package (7 ounces) of sweetened flaked coconut
1 1/2 cups ground pecans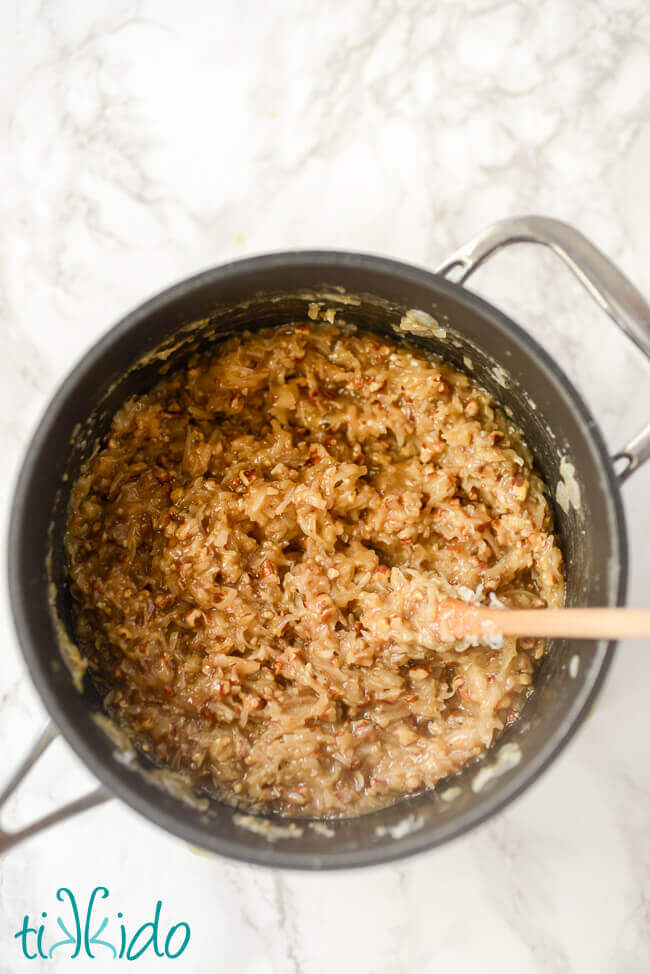 Beat the egg yolks, condensed milk, and vanilla together in a saucepan.  Add sugar and butter, and cook on medium heat for approximately 12 minutes.  The mixture will thicken slightly and turn a lovely golden brown color.
Remove from heat and mix in the coconut and nuts.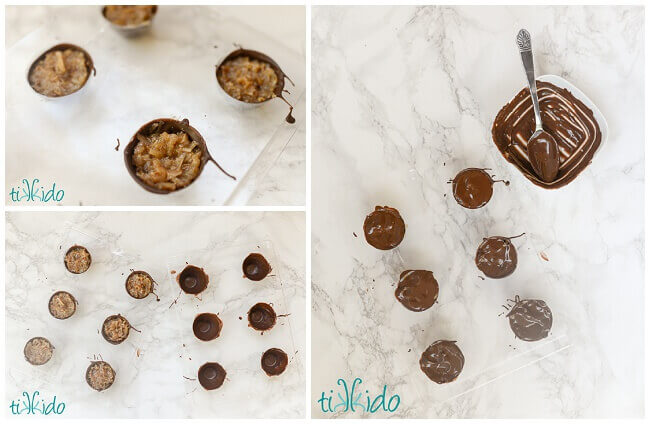 Let the coconut pecan filling cool completely before starting to fill the chocolate molds.  If you put it in while it's hot, it will just melt the thin shell of chocolate you already have in the molds.
Don't quite fill the entire cavity with the coconut pecan mixture, and then fill the remaining space (the bottom of the bon bon) with more melted chocolate.
Use an offset spatula to scrape away any extra chocolate that extends above the flat surface of the mold.  If it's not perfectly flat, the chocolates won't sit properly.
Put in the refrigerator for another 20 or more minutes to let the chocolate harden completely.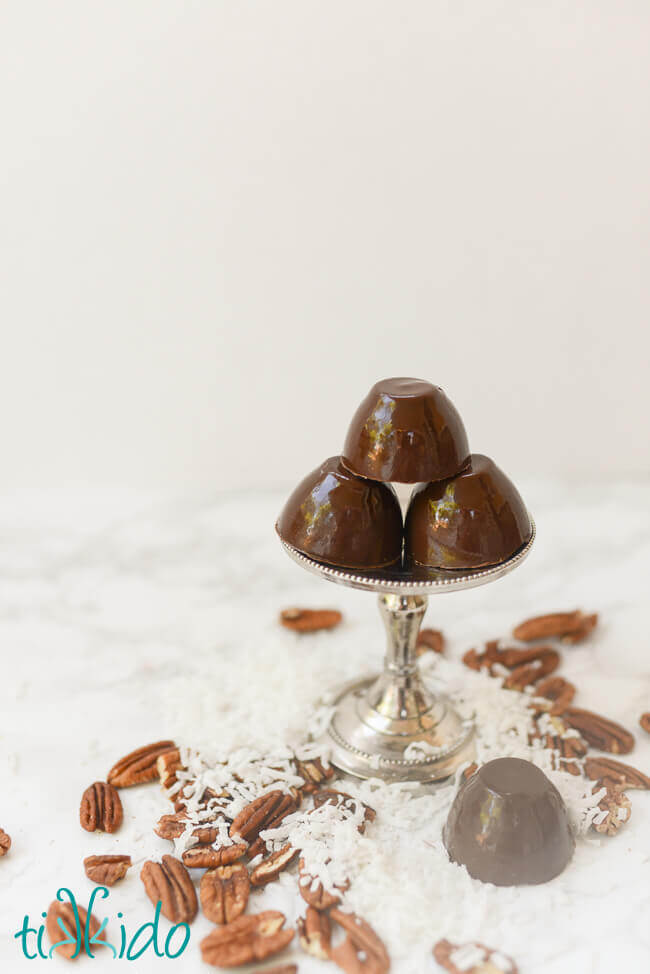 Look at those pretty chocolates.  So shiny, so inviting.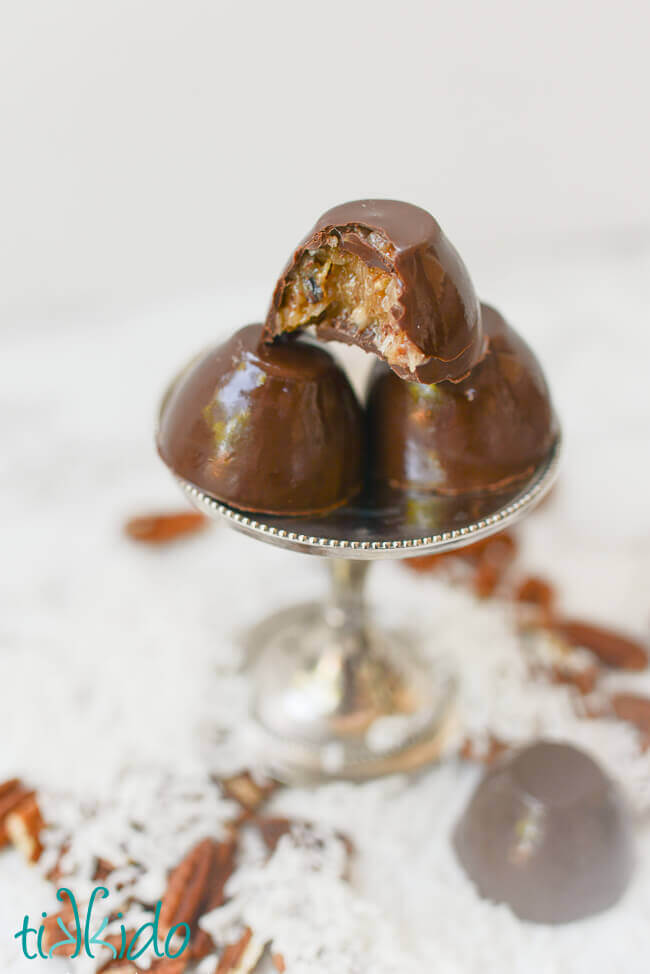 And inside?  German chocolate heaven.   I'm kicking myself for not thinking of this sooner.