Printer-friendly version
Have you ever wanted to bake a truly amazing carrot cake?  Think all carrot cake recipes are the same?  Not true!  We did side-by-side taste tests with seven different highly rated carrot cakes (tough job, I know!), and this one was the clear winner.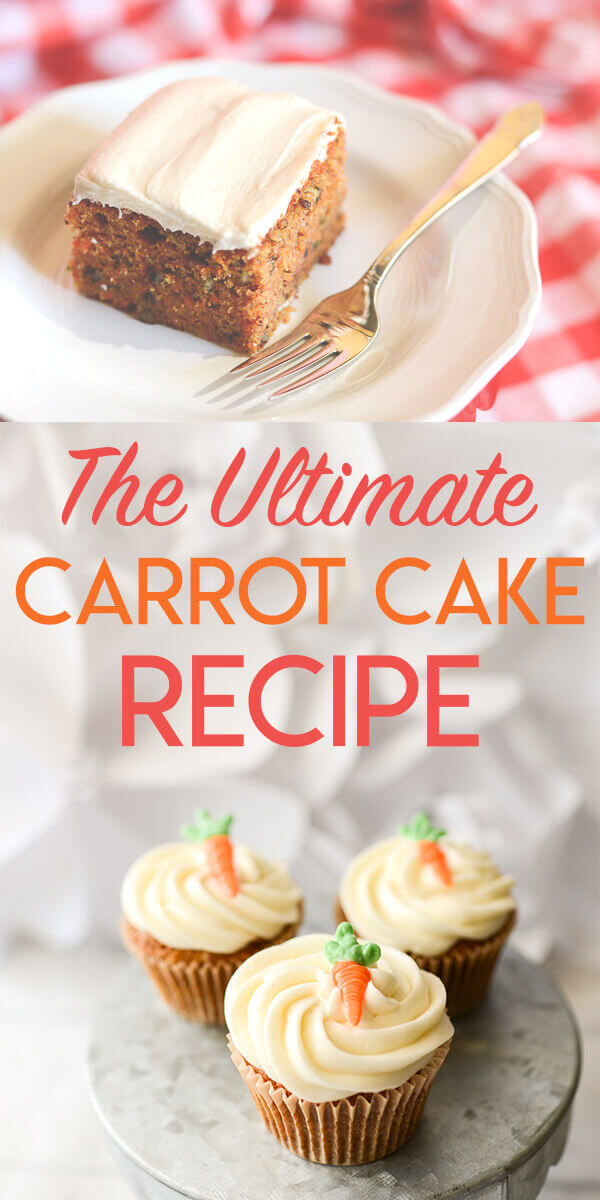 My mother (a microbiologist/pastry chef) actually did all the baking and taste testing (well, I helped with the taste testing part ;-) ).  And thanks to her hard work, we now have a carrot cake recipe that is utterly delicious and easy to make.  Win win!
It's so tender, moist, amazingly flavorful, and easy to make.  You'll never consider a boxed carrot cake cake mix again after trying this recipe.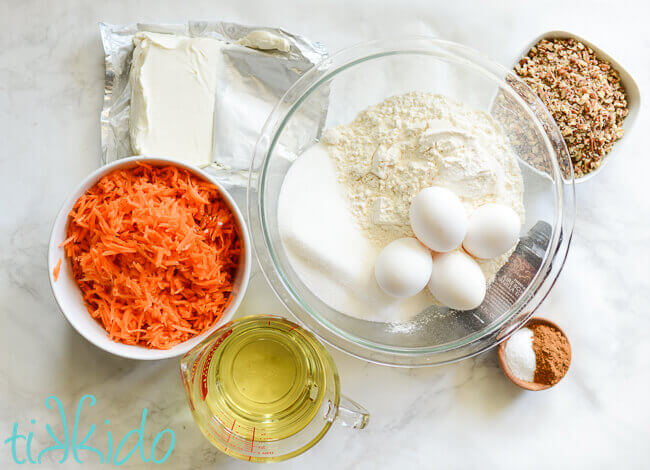 Broadway Carrot Cake Recipe:
3 cups carrots, grated (about 4 large carrots)
2 cups sugar
2 cups flour
4 eggs
1 1/2 cups oil
8 oz cream cheese, softened
2 teaspoon baking soda
1 teaspoon salt
1 teaspoon ground cinnamon
1 teaspoon vanilla
1 cup nuts, chopped
Start by grating your carrots.  I get a big bag of organic carrots and shred them all at once.
The food processor is the best tool for this job.  Sure, you could use a hand grater, but that sounds absolutely miserable and boring.  The right tools make cooking SO much easier and fun!
I make wrap up and freeze my extra grated carrots in 3 cup increments, just for this recipe.  The frozen carrots work fabulously for cake.  I also use 3 cups of shredded carrots in the carrot cake pancake recipe I developed.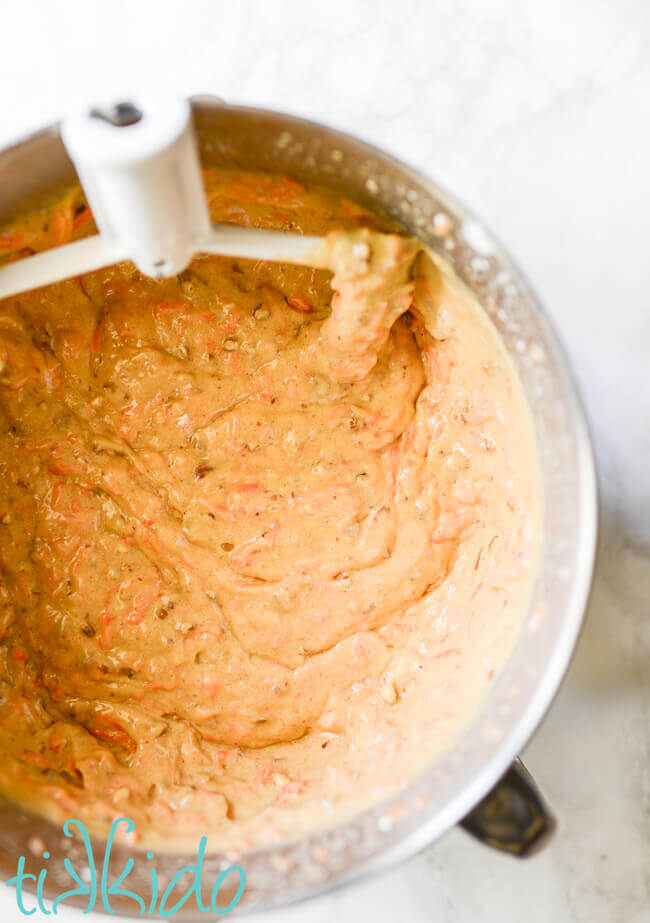 How to Make the Best Carrot Cake:
Beat together carrots, sugar, flour, eggs, oil, and cream cheese.
Add the baking soda, salt, cinnamon, vanilla, and nuts to the mixture, and mix well.
Pour into a 9x13 baking pan, and bake at 350 degrees Fahrenheit for about 55 minutes (test for doneness with a toothpick or wooden skewer).
If you're making cupcakes, bake for about 24 minutes at 350. 
And of course, carrot cake wouldn't be carrot cake without being topped with cream cheese frosting!
Of course you can make this into a layer cake, and decorate it as fancifully as you'd like, but sometimes I just want a homey, classic sheet cake, and for some reason, carrot cake seems like the perfect cake to make in that style.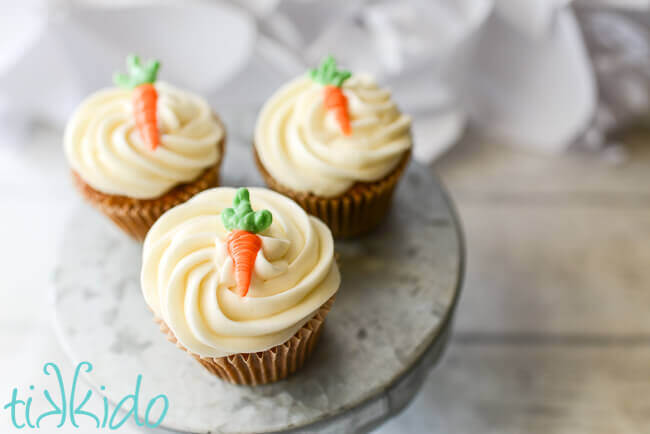 It also makes incredibly cute cupcakes!  I have a tutorial on how to make those cute little edible carrots (out of chocolate) on the blog here. 
Printable, One Page Carrot Cake Recipe: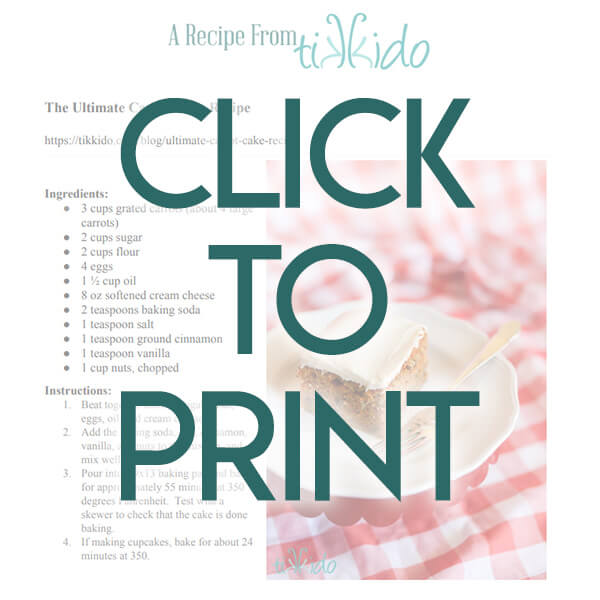 Other Carrot Cake Recipes You Might Like: