Printer-friendly version
This cream cheese icing recipe is an absolute classic.  Sweet and slightly tangy, cream cheese frosting pairs perfectly with carrot cake, pumpkin desserts, and even red velvet cake.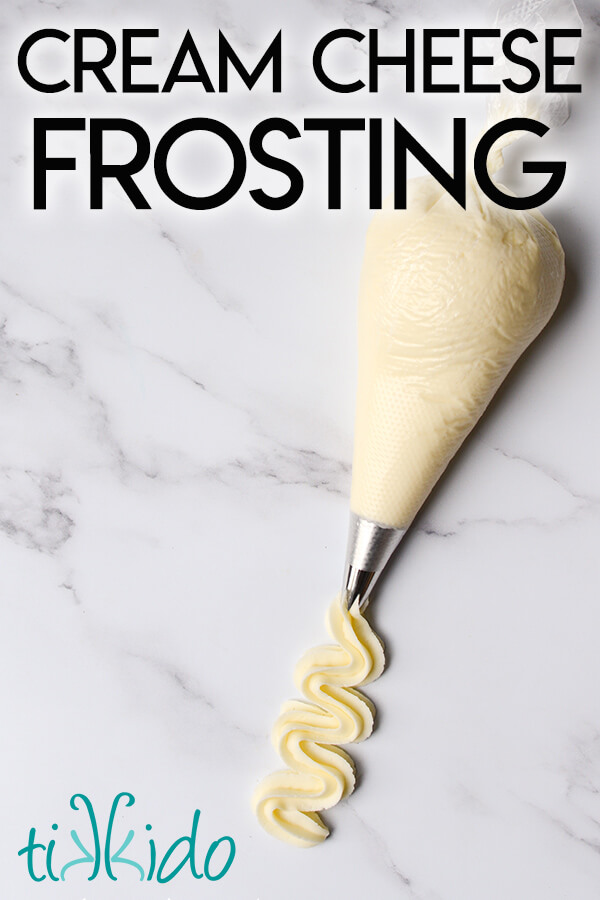 This cream cheese frosting recipe is incredibly easy to make, and tastes so much better than the canned icing you can buy in the supermarket.  The texture is much easier to work with than the canned stuff, too, so your cakes and cookies will look prettier, too.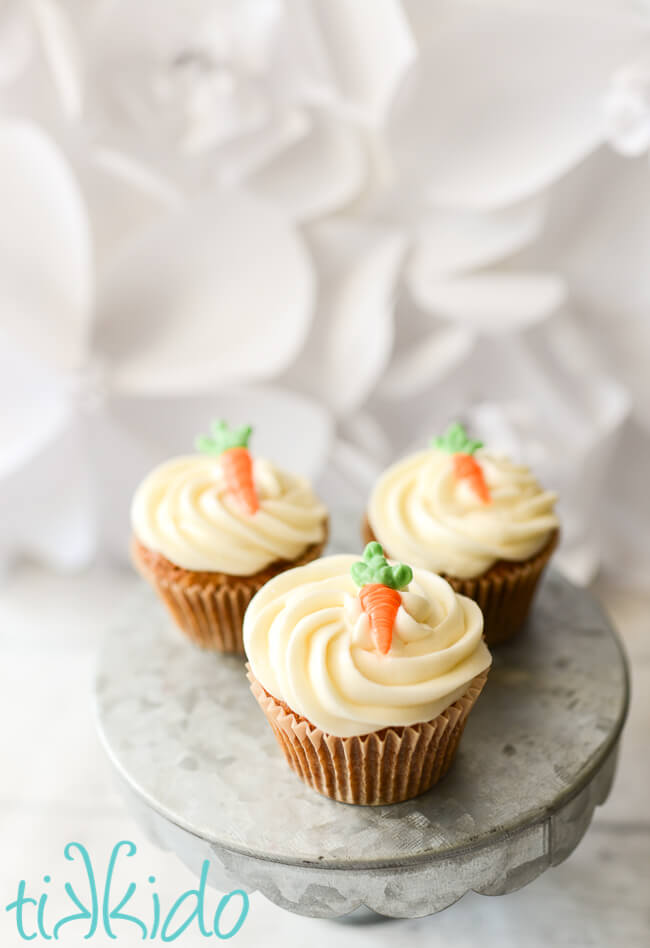 Cream cheese icing is the classic frosting to use on carrot cake, but it's great on pretty any kind of cake or cookie.  It doesn't taste particularly cheesy, but there's a depth of flavor and a little tanginess that regular American buttercream icing just can't match.
Flavors that Pair Well with Cream Cheese Frosting:
carrot cake desserts
pumpkin desserts
zucchini breads and desserts
chocolate cakes and desserts
red velvet cakes and desserts
banana cakes and desserts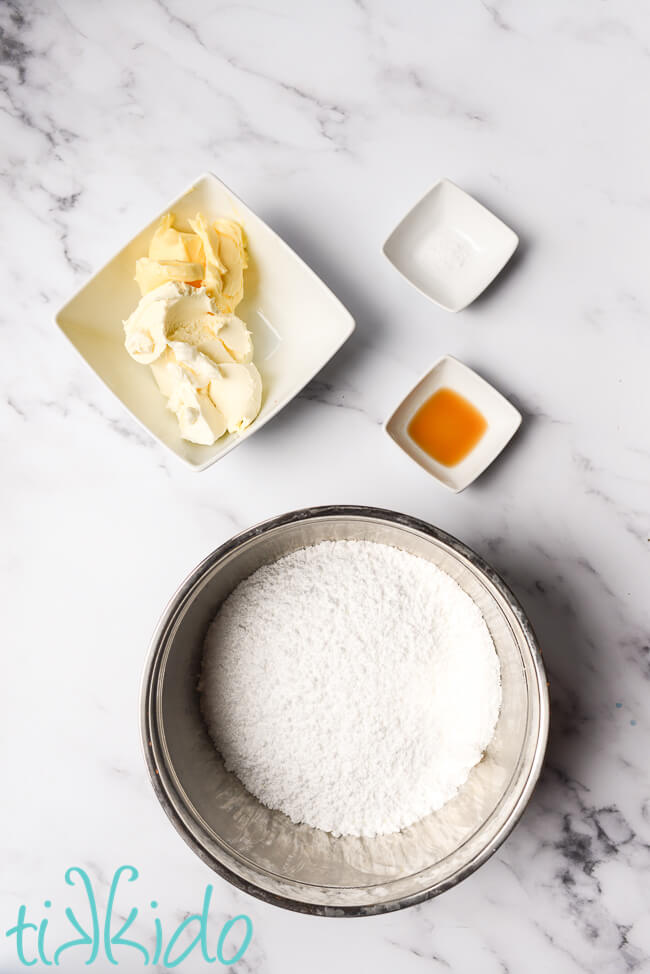 Cream Cheese Frosting Recipe:
2 pounds powdered sugar
8 ounces cream cheese, softened
1 stick (1/2 cup) butter, softened
pinch salt
1 teaspoon vanilla
1-2 Tablespoons milk or cream (to thin the icing)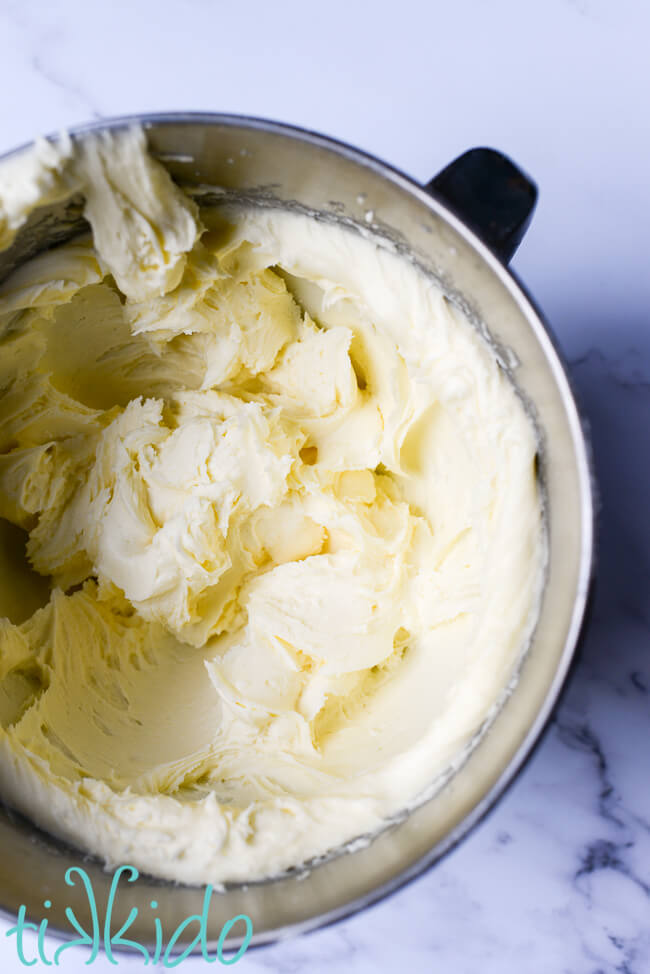 Place all ingredients except the milk (or cream) in a mixing bowl.  Beat the ingredients together.
Add milk or cream, just a teaspoon or two at a time, and beat to incorporate well.  Add enough liquid to thin the frosting to whatever consistency you need for your project.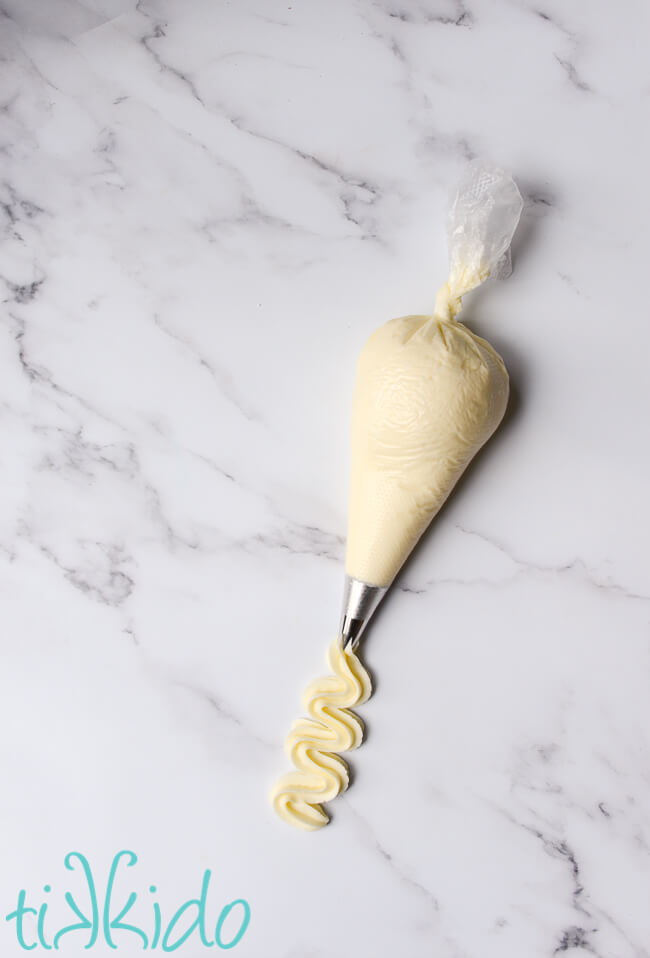 You can keep the cream cheese icing thick enough so that it's great for piping and holding a shape, or thin it down so much that it's more like a glaze.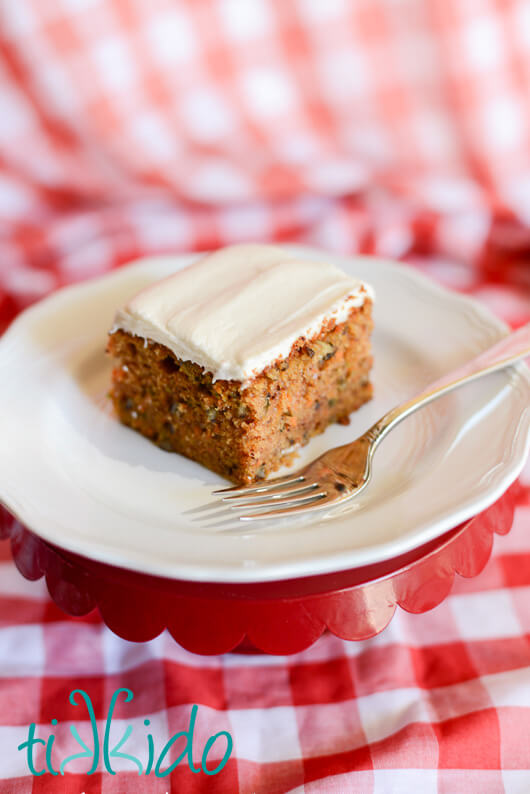 No need to do anything fancy with the frosting, though.  It's fabulous just spread on a classic sheet cake!  This frosting recipe is all about the flavor, after all.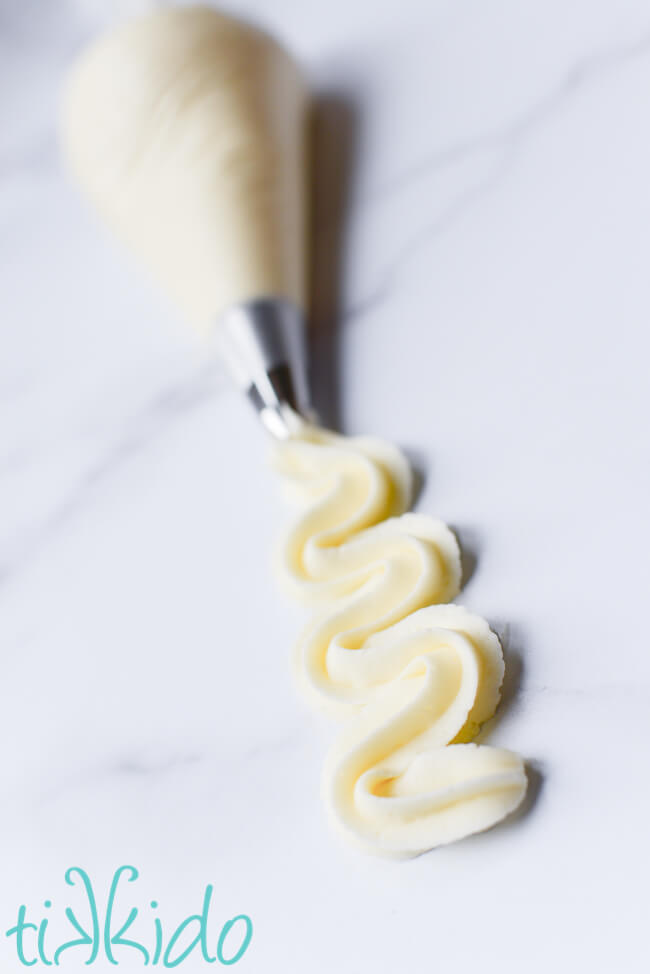 How do you like to use cream cheese icing?  Is there a great flavor pairing I've forgotten about in the list above?
Printable, One Page Cream Cheese Frosting Recipe: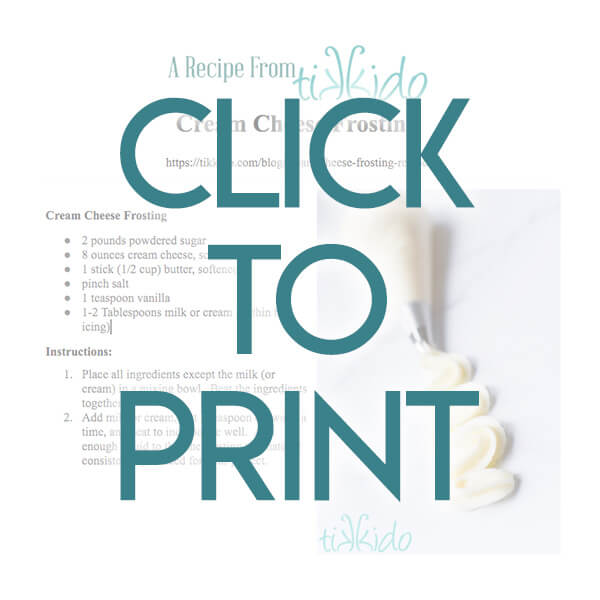 Recipes that Taste Great with Cream Cheese Icing: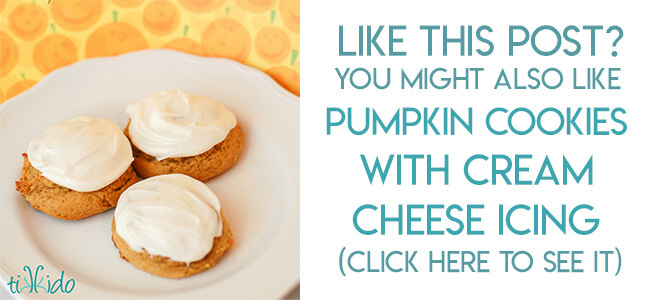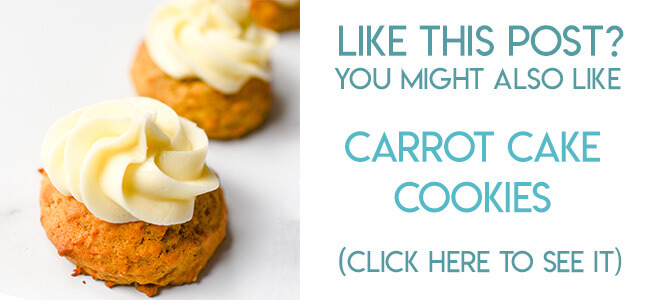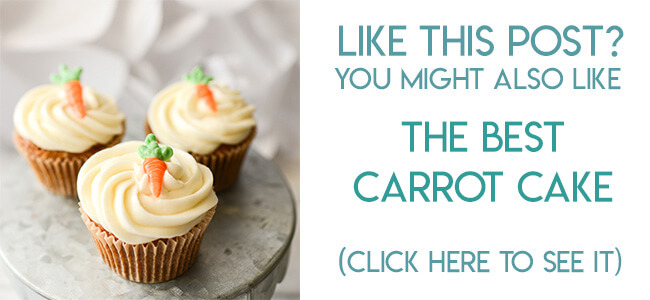 Other Frosting Recipes You Might Like: