Printer-friendly version
I'm completely in love with all the lace touches I've been seeing in weddings recently, especially when they're mixed with rustic elements. There's something about that contrast between rough cloths, bare wood, and sweet, refined lace. I was inspired to make these incredibly simple lace votives to go with just such a shabby-chic table setting, and ended up using them for my Cornish Fairy party.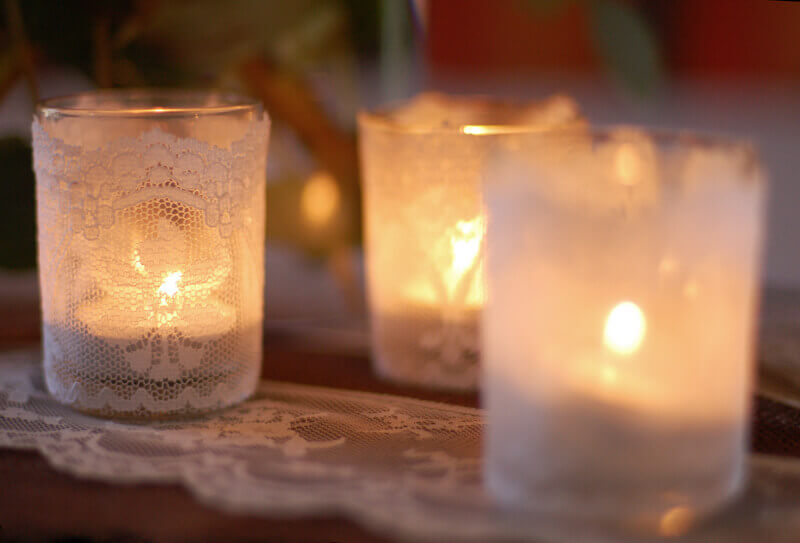 You'll need:
Lace
Glass votives (straight-sided ones work best)
Scissors
Transparent (not satin or magic) tape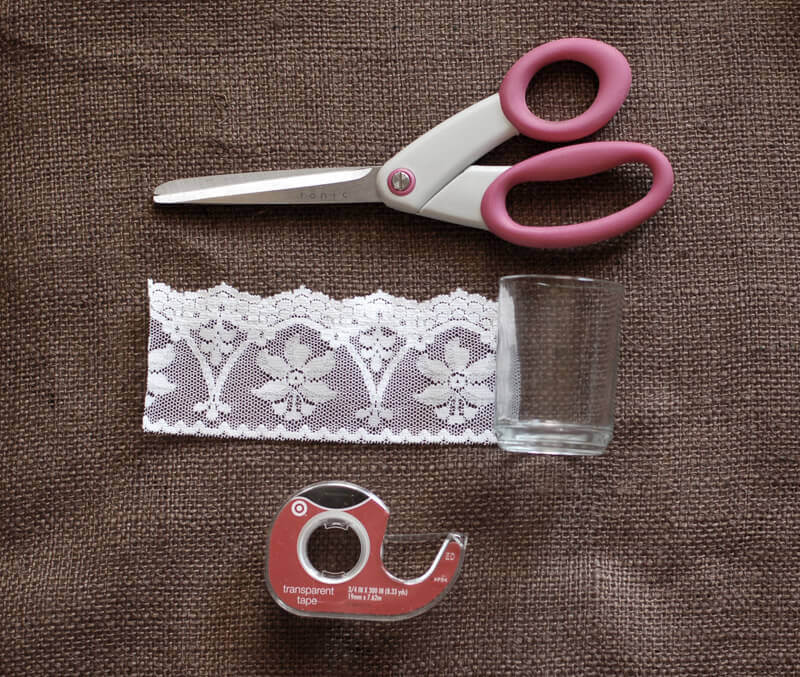 Instructions:

Step 1)
Cut a length of lace long enough to wrap around your votive.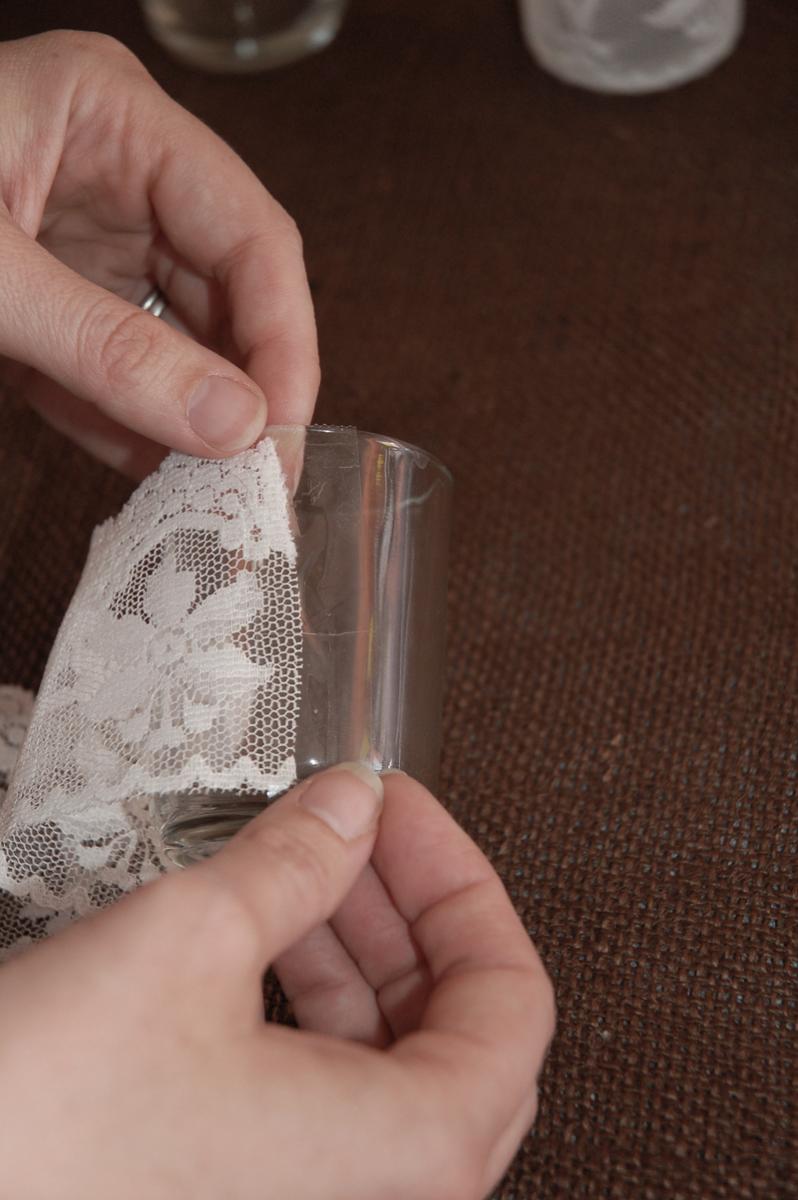 Step 2)
Use transparent tape to adhere one end of the lace to the glass. Wrap lace around the votive, then use a second piece of tape to secure the lace in place.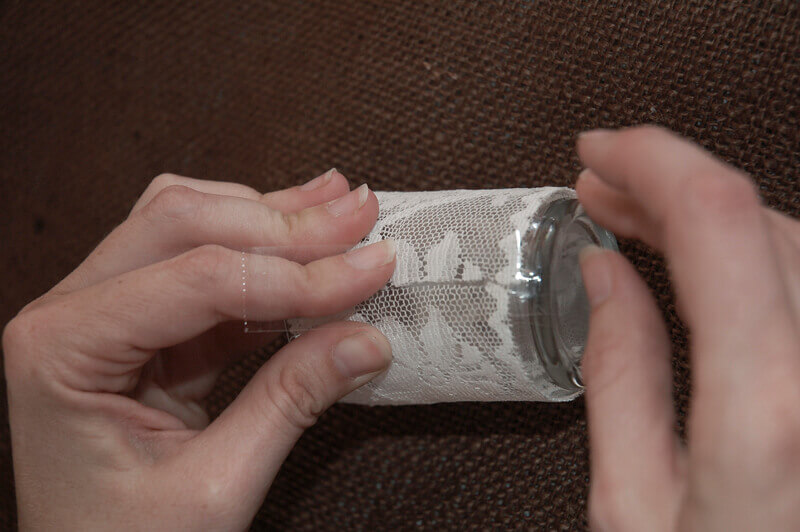 There! Done! That's it! How easy was that?