Printer-friendly version
Great games for the whole family aren't all that common.  If even the mention of a family game night makes you cringe at the thought of repetitive, luck-based games like The Game of Life or Chutes and Ladders, take heart.  There is an entire world of more interesting, engaging, educational board games out there that the whole family will enjoy.  Here are some great games for families, broken down by age categories.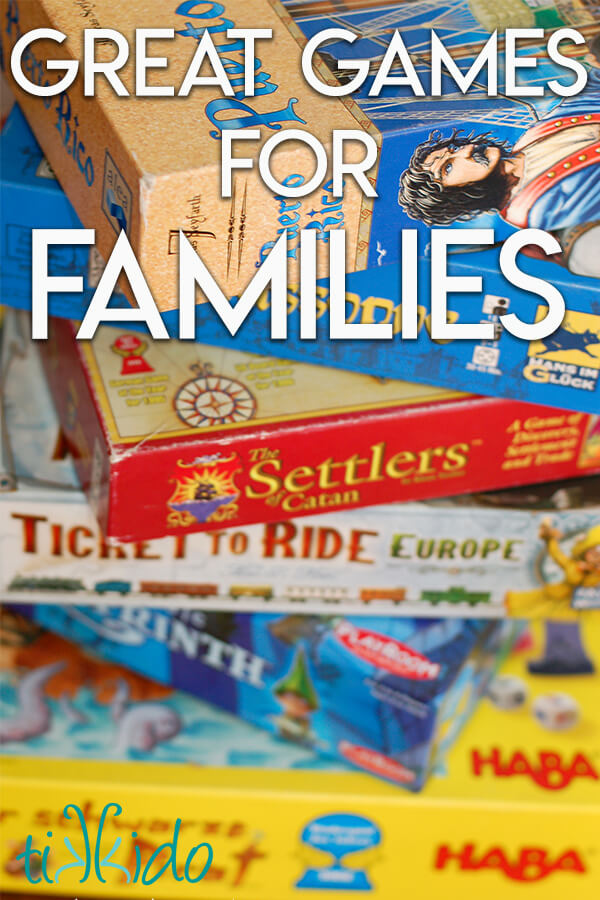 I'm sharing some of my family's favorite board games with you as part of the Festive Christmas Ideas blog hop.  Our theme today:  Games.
Welcome back to year 6 of our Festive Christmas Event where we team up with a bunch of talented blogging friends to bring you a plethora of creative ways to celebrate your holiday season.
We will be baking some cookie recipes for you, sharing some party games, making some handmade gifts, doing some ornament crafting, and sharing our Christmas movies family fun. There will be breakfast recipes and as always our decorated Christmas Trees which is always a fun tour of homes.
You will find new ideas every Monday and Wednesday between Oct. 19th through Nov. 18th. Scroll all the way down to find all the ideas linked at the end.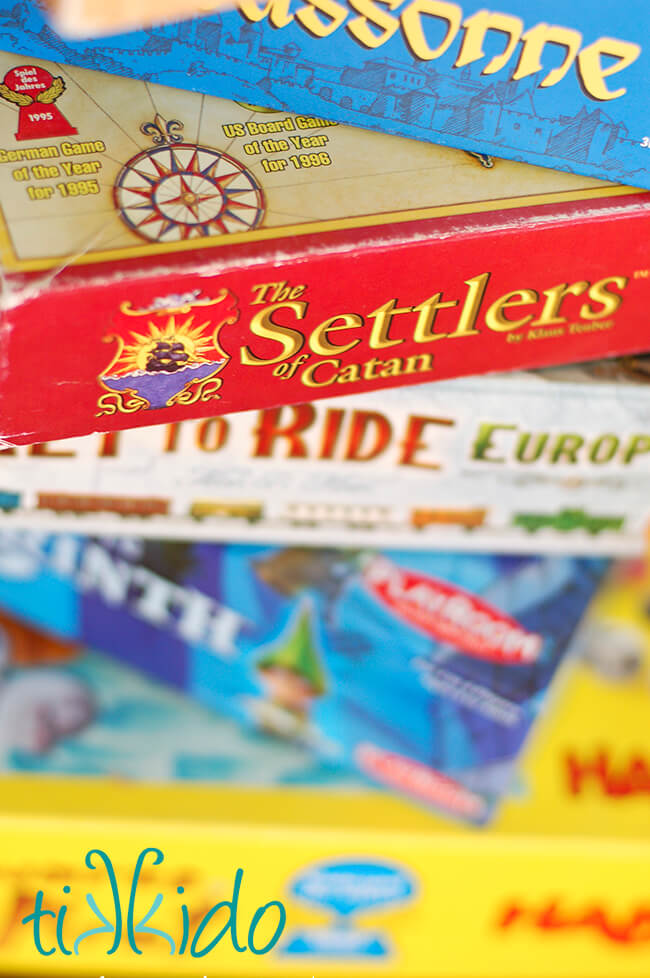 Our family loves Euro-style board games, so you'll see a lot of those suggestions in this article.
Typically, Euro-style games are focused more on strategy than simple luck, which makes them much more engaging to players.  This is not to say that all Euro-style games are complicated; many have simple rules, and many are even made for children.  A great many of these games come from Germany, where more board games are published per capita than any other country.  And if ever in doubt about what game to pick, a Kinderspiel des Jahres or Spiel des Jahres awards (Kids' Game of the Year and Game of the Year awards) are a great place to start.   
Steve Ellis, an owner at Rainy Day Games, one of the United State's premier game stores in Aloha, Oregon, says that the key to a good game is re-playability.  "That's especially important when you're talking about games for kids," Ellis says, "since they often like to play the same game again and again."  But what's more important, Ellis notes, is paying attention to the dynamic of the group playing the game.  A family with children has different needs than a group of engineers.  "Be cognizant of what fits the group," Ellis says, and everyone will have a great time.
Many Euro-style board games can't be found at your local Big Box store (though that is changing!).  Instead, look for an independent game store.  A family looking to explore the world of Euro-style games might be overwhelmed by the options available.  Don't be afraid to ask for help from game store employees, or start with one of these recommendations.
Great Board Games for Kids Ages 3-6 (That Won't Drive Adults Crazy)
The key to finding a good game for this age range, says Ellis, is game length.  Small children with short attention spans need games that are quick to play.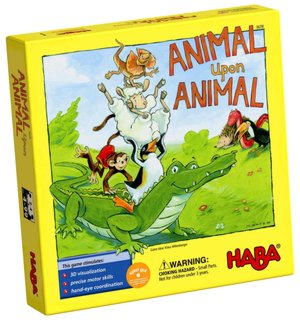 Ellis recommends Animal upon Animal, by game maker Haba.  "It's a great game for kids, and even adults don't mind playing it, game after game."  It's a tactile, engaging game that involves stacking animal shapes and was one of the 2005 Kinderspiel des Jahres award nominees.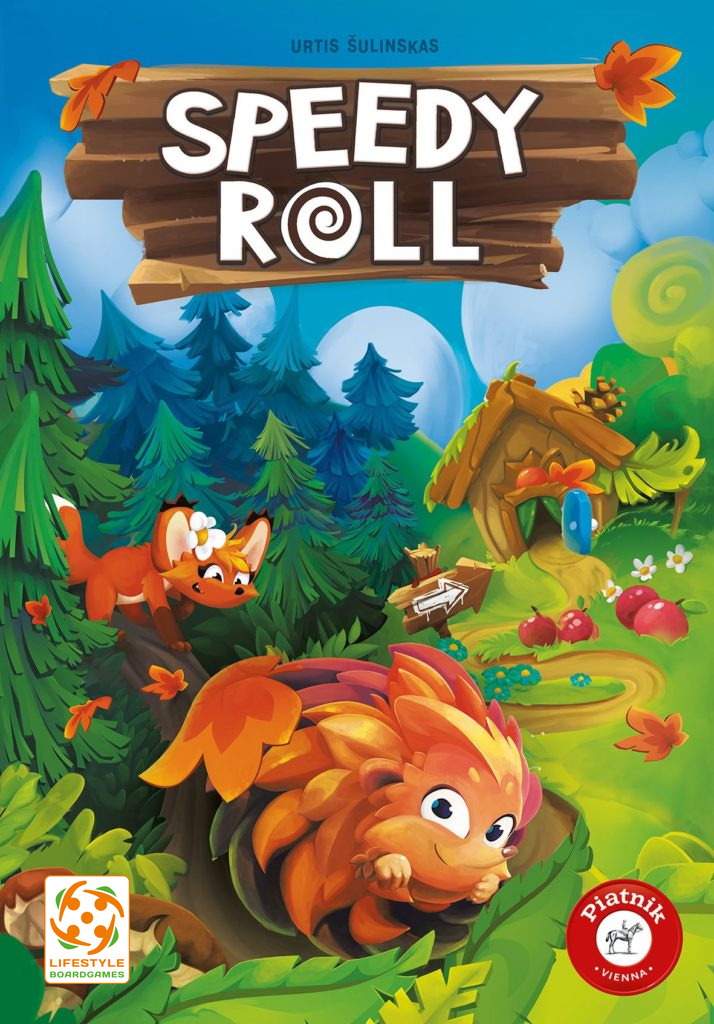 Speedy Roll is a charming game that uses a fuzzy hedgehog that you physically roll instead of rolling dice to determine how far your game piece moves.  It can be played cooperatively or competetively, so it's especially good for playing with younger and older children.
Speedy Roll won the 2020 Critic's Choice Award for this year's Kinderspiel des Jahres.
Fun Games to Play With Kids Ages 6-10
At this age, children are able to play games that really start to bridge the gap between children's games and traditional Euro-style games, Ellis notes.  At this age, Ellis' favorite recommendation is a game called Qwirkle, in which tiles with shapes and colors are set out in a Scrabble-like way to score points.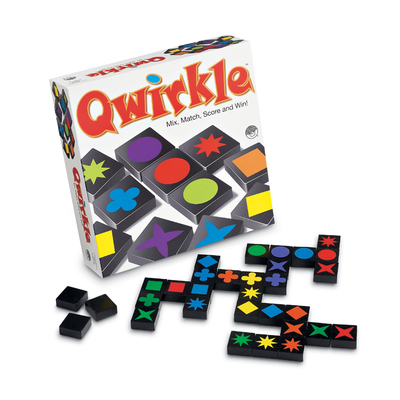 Also recommended in this category: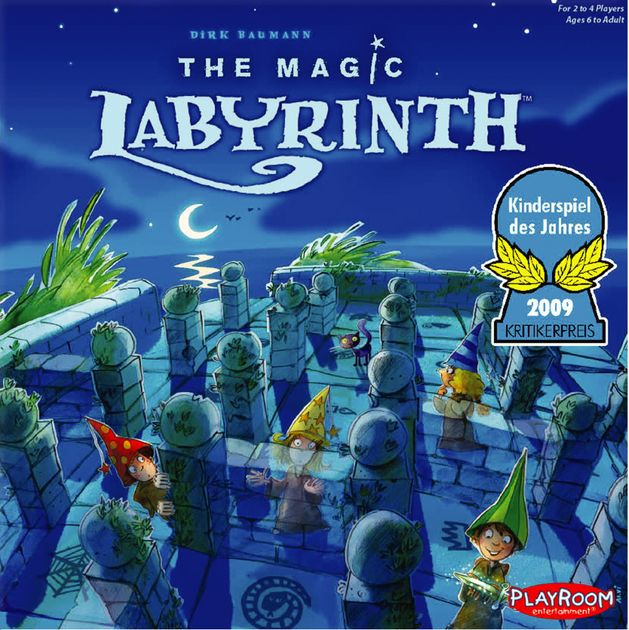 Great Family Games to Play with Kids age 9 and Up:
Around age nine, kids are really ready to start playing more of the traditional Euro-style board games.  Ellis highly recommends Ticket To Ride as the perfect introduction to this style of game.  It's also particularly nice because, unlike many games, it can be played with only two people.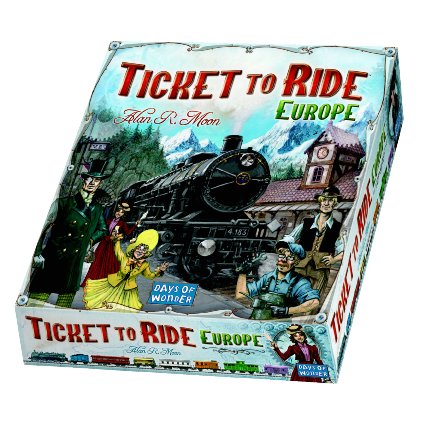 The Forbidden Island is another excellent family game.  It's a cooperative game, in which the players act as a team and play against the game itself.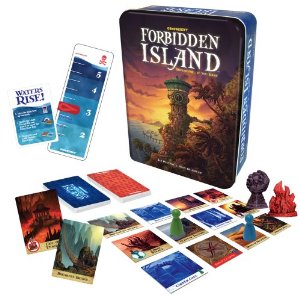 Also recommended in this category: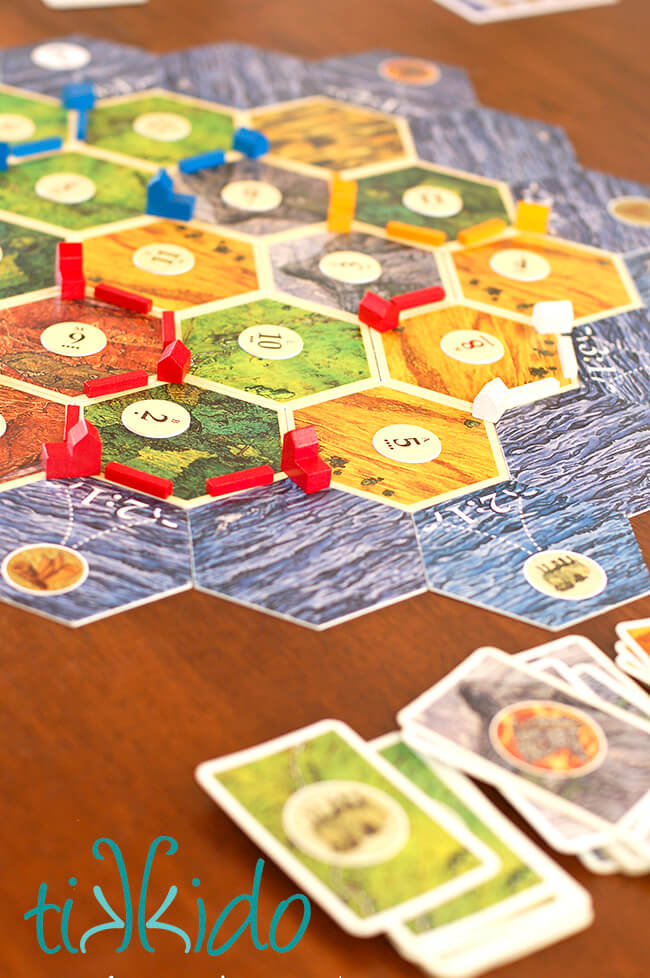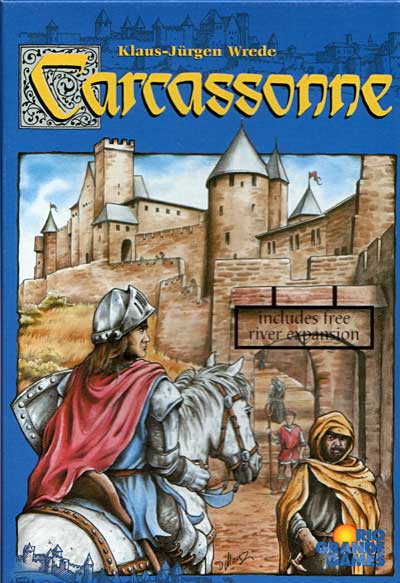 What are you waiting for?  Let's play some great games together!
Games, Game Crafts, and Game Printables from the Festive Christmas Ideas Blog Hop:

1. Free Christmas Word Scramble Game Printable My Pinterventures
2. Cute Printable Christmas BINGO Game Intelligent Domestications
3. Christmas Lights Scavenger Hunt As For Me and My Homestead
4. Christmas Gift Exchange Game The Aspiring Home

5. Christmas White Elephant Gift Exchange With A Twist Little Vintage Cottage
6. Christmas Gift Exchange Dice Coffee With Us 3
7. Grinch Bingo (A Free Printable) From House To Home)
8. Bobbing For Candy Canes Christmas Party Game Bloggetti

9. Fun Family Christmas Games An Alli Event
10. DIY Holiday Ice Breaker Game Interior Frugalista
11. Christmas Movies Word Search Simply Inspired Meals
12. Printable Christmas Pictionary Game Craft Rocker

13. Christmas Bingo Game With Free Printables Across The Blvd.
14. Mix It Up Gift Exchange Game Polka Dot Poplars
15. Baking Cookies Christmas Bingo Game for Kids Pretty DIY Home
16. How Many Words: Cozy Wool Mittens Eye Love Knots

17. Christmas Pictionary Christmas Tree Lane
18. The Office Christmas Trivia Printable Domestically Creative
19. Ornament Guessing Game Purple Hues and Me
20. Christmas White Elephant Game For Families Mom Home Guide

21. Christmas Family Feud Game Creative Cynchrocity
22. The Best Games for Large Groups Farm Girl Reformed
23. Great Family Board Games Tikkido
24. Super Fun Snowman Sasquatch Relay Race Our Sutton Place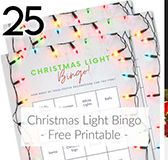 25. Christmas Light Bingo with Free Printable Domestic Deadline
26. Switch Steal Unwrap Gift Exchange-The Christmas Game My Humble Home and Garden