Printer-friendly version
Latest progress on the kitchen project: Three full base cabinets installed, hooray! And I made my new curtains, too. It's amazing what a difference hanging new curtains makes in a room.

I'd bought more curtain fabric than I'd needed, so I decided to give my sorry-looking kitchen chairs a quick makeover while I was at it.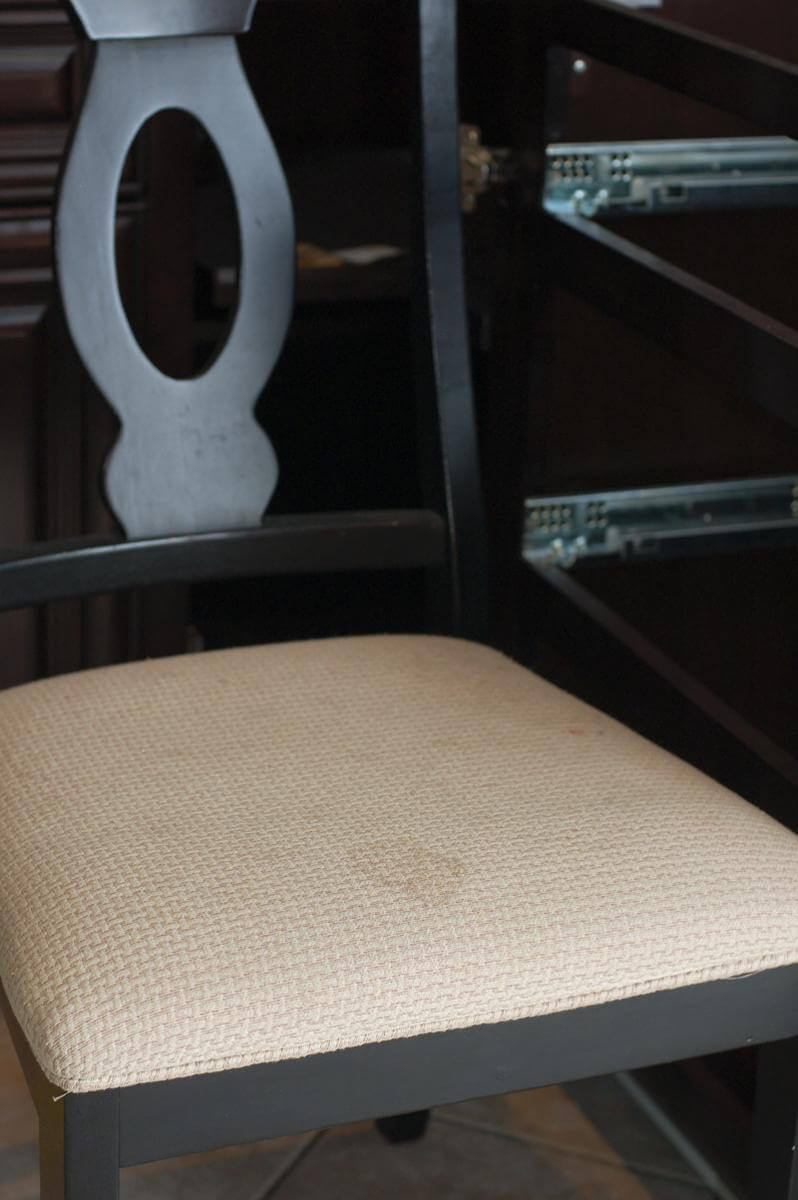 Those cushion seats weren't in the best condition when we bought the set off Craigslist, and it certainly hasn't improved in four years of living with kids. I've seen simple chair seats re-upholstered hundreds of times on home improvement shows over the years, and knew it was simple, but had simply never gotten around to it. Well, I got around to it last night! In less than an hour, I had fresh, coordinated chair seats!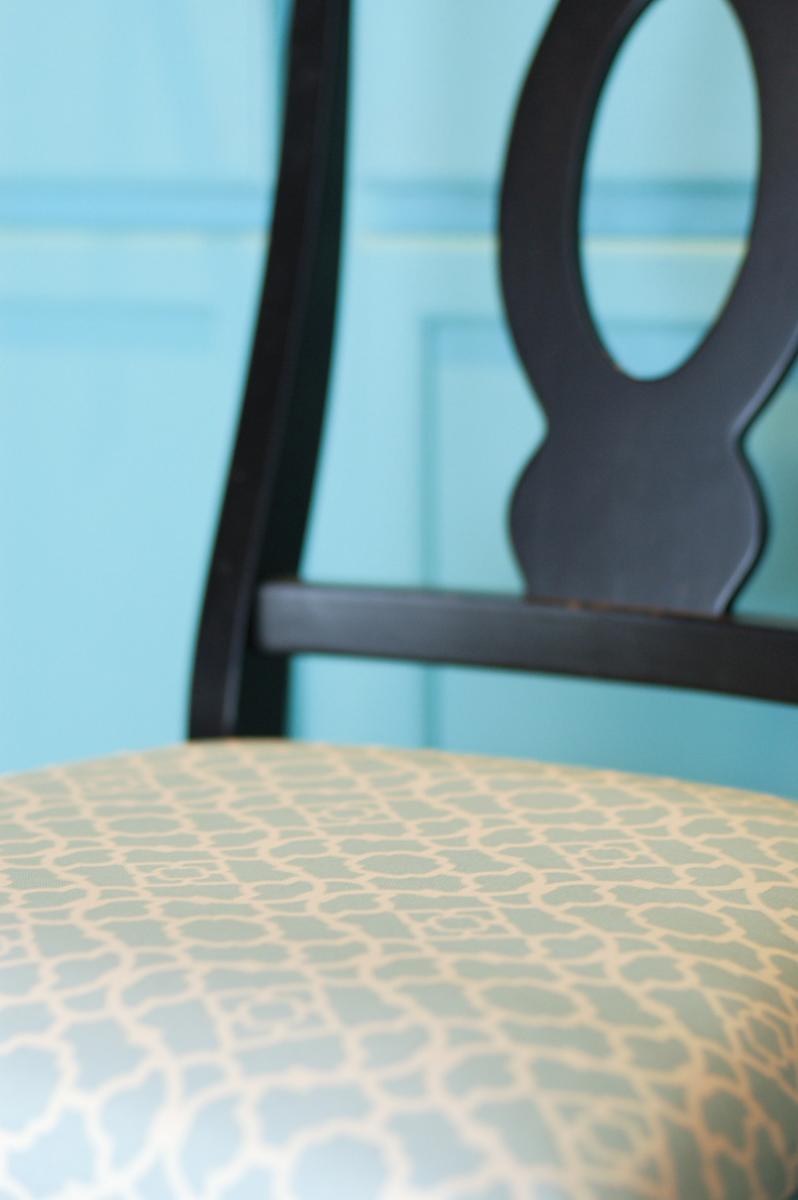 I simply turned the chair upside down and unscrewed the upholstered seat. It came off very easily with a simple screwdriver--no need to hunt down the super-long bit for our drill.

I then set the ugly old cushion down on my fabric, and cut a large enough piece so that I'd have plenty of overlap and would be able to staple all the the raw edges neatly on the underside of the cushion.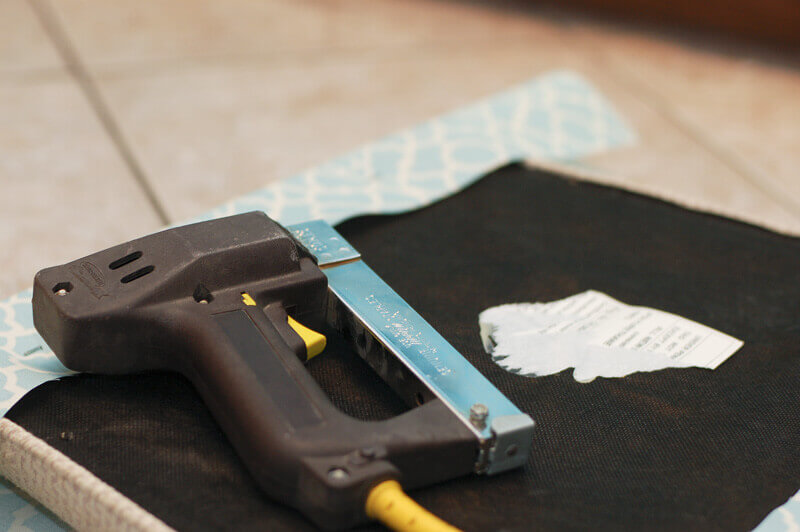 Then it was just a matter of finding the staple gun in our garage (the hardest part of the project!) and stapling the fabric in place. I took care to keep the fabric design neatly lined up with the lines of the chair as I was stapling.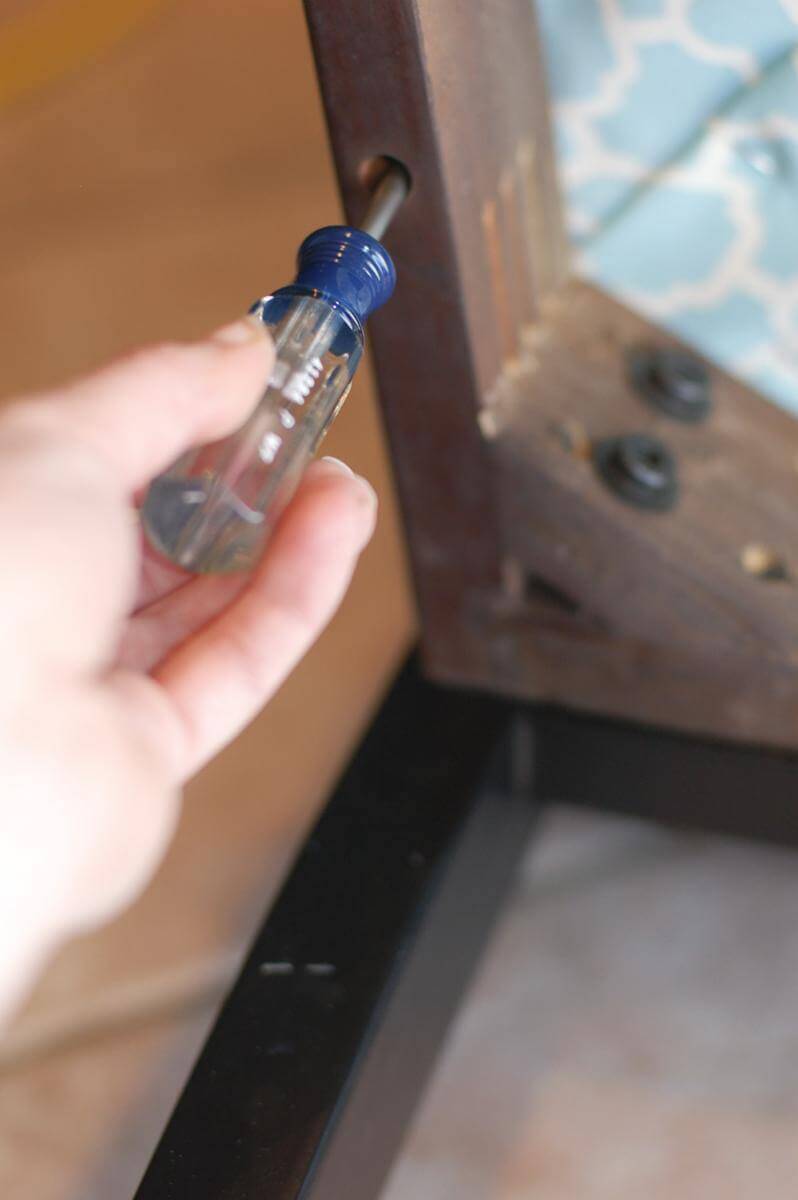 Once the fabric was firmly stapled down, it was a simple matter to put the cushion back on the chair and screw it back in place.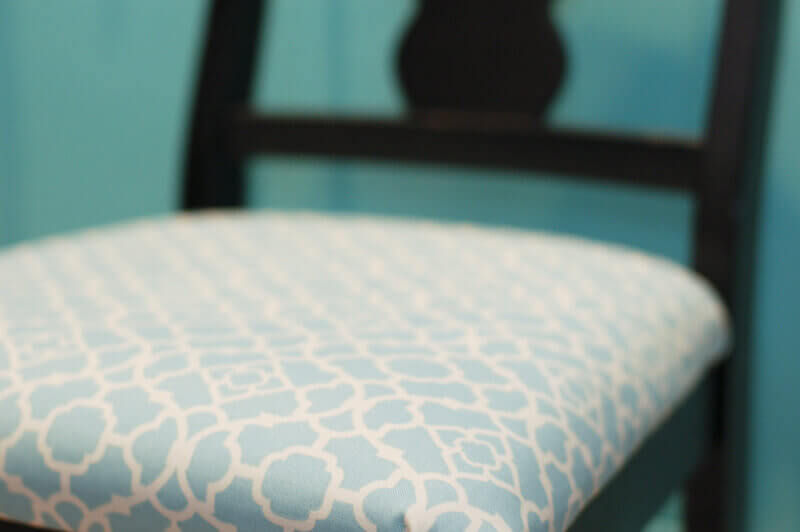 What a very satisfying transformation for $15 and 45 minutes! This is another one of those "I should have done this years ago!" projects, for sure.

Next on our list: adapting the sink base cabinet to work with the gorgeous stainless steel apron front sink we bought. I wish my dad were still in town to help us with the carpentry!