Printer-friendly version
When I decided to make marzipan pyramids for the Egyptology party, I didn't intend to make my own marzipan. Really. I know I make pretty much everything myself, but this was supposed to be an easy little addition to the dessert table.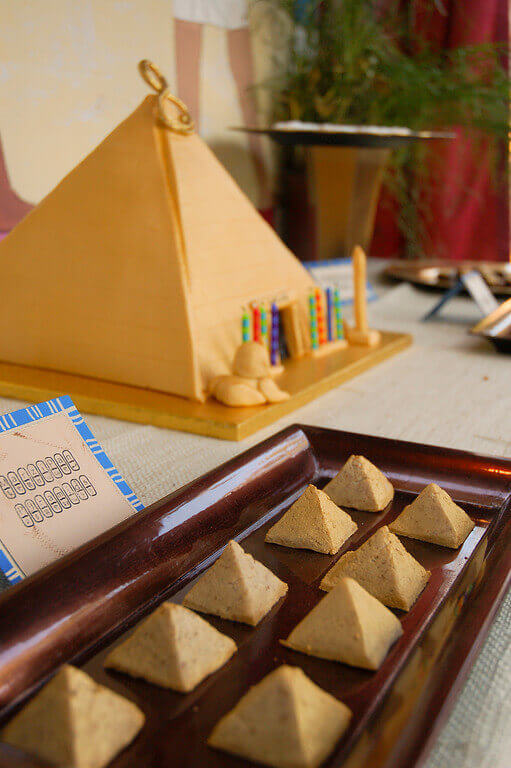 I had the pyramid shaped mold, but chocolate wasn't an option in Phoenix in October. My daughter loves marzipan, so I thought it was the perfect solution, and bought two tubes of the stuff at my local grocer.
But it seems that I'm the only person who has ever bought marzipan from my local grocer, because it was so ancient and rock hard it was completely unusable. I googled the problem, I tried the tricks for re-softening it, but it was too far gone. I didn't trust any of the other local grocers to have better stock turnover on marzipan, so I was faced with making my own. Luckily, it turns out to be pretty simple.
Basic Marzipan Recipe
200 grams ground almonds (I bought almond flour from Trader Joe's)
200 grams powdered sugar
1/2 teaspoon vanilla
2 egg whites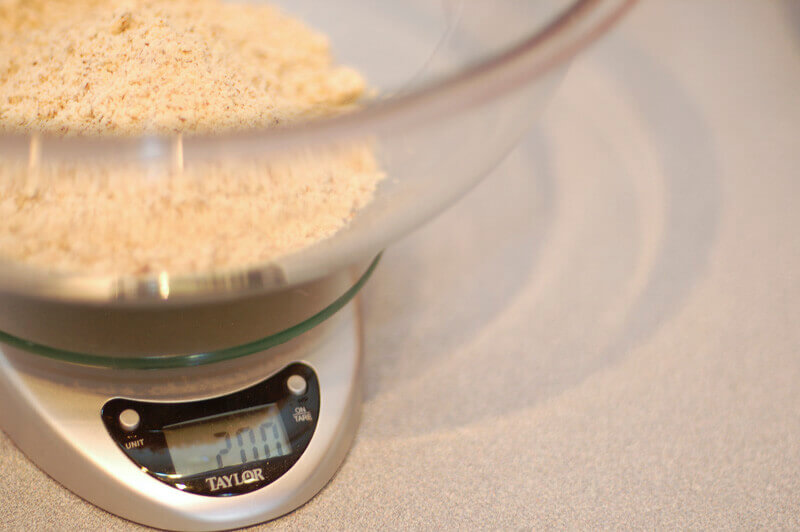 1) Mix the ground almonds and powdered sugar together in a bowl.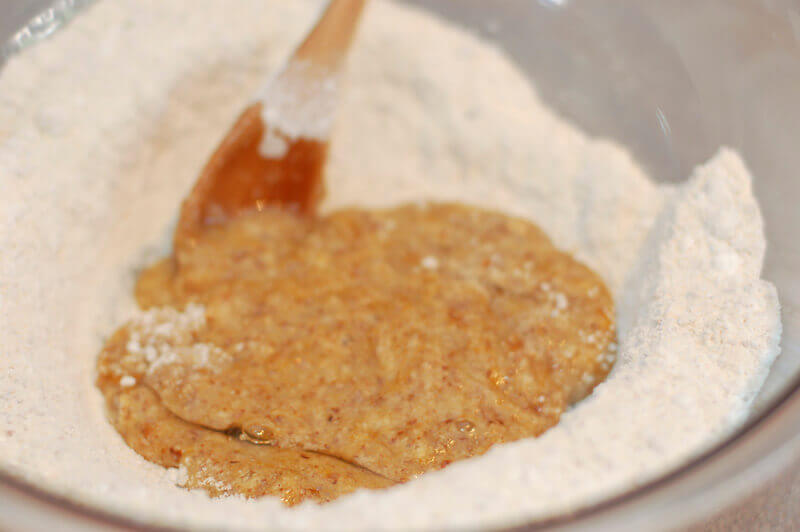 Then mix the other stuff in. Yep, it's pretty simple. You can use a few tablespoons of water and brandy if you don't want to use raw eggs.

This is a great basic marzipan for modeling. The Trader Joe's almond flour is nice, but they grind the whole nut, including the skins, so you do end up with little flecks of darker brown. I decided it looked like weathered stone--perfect for a pyramid--and didn't care. But if you're modeling figures, you'll probably want to find almond flour in a more even tone.

To make the pyramids (or other shapes) spray your mold (this is the pyramid mold I used) with Pam or an olive oil spray, then smush the marzipan in the cavity.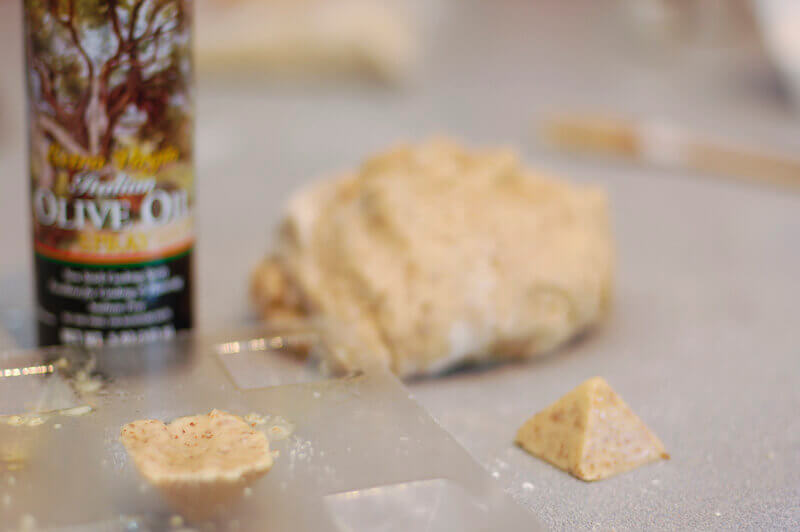 There's not really a whole lot of art to it. Then turn the pyramid out on the counter, and trim away any excess material at the base.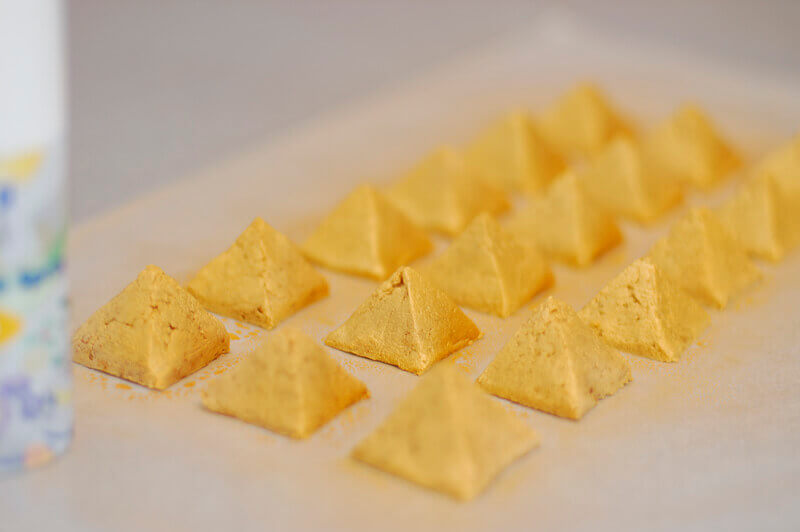 If desired, spray with gold luster dust spray, or dust with gold luster dust. I always desire a little bit of bling on my desserts.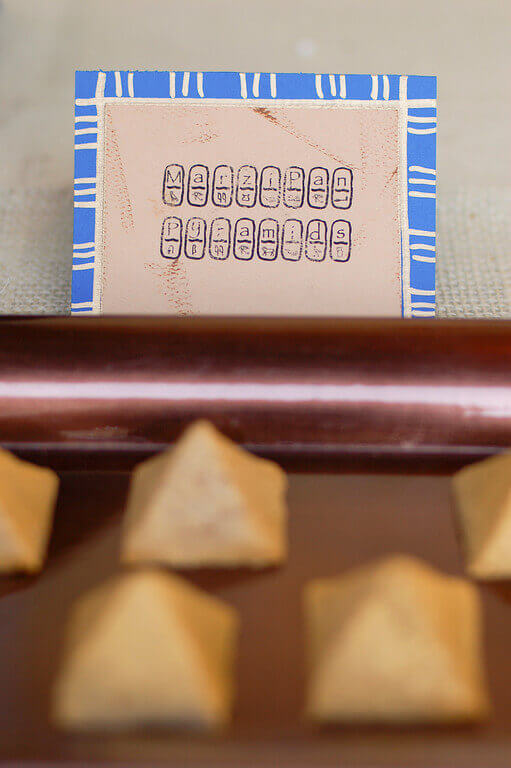 And that's it! No baking required. I think of marzipan as a somewhat sophisticated taste, but the kids at the party really loved these!