Printer-friendly version
Here's another elegant and unconventional use of a monogram embosser: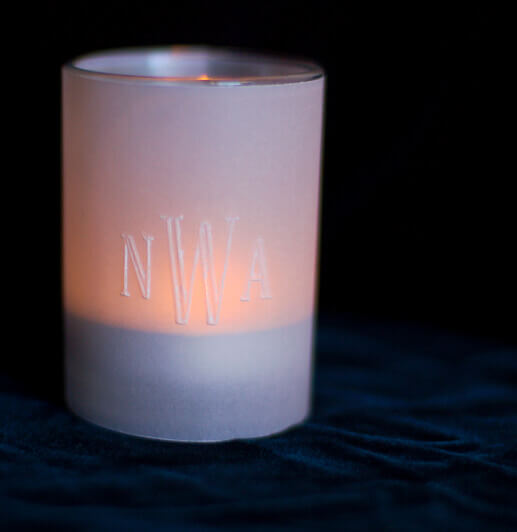 To get this effect, simple cut a strip of velum, emboss with your monogram embosser and attach to a plain votive candle holder using tape.
One word of caution when embossing velum: use a very light touch. If you squeeze too hard, like you would for the napkins from yesterday's post, or a piece of quality paper, you will tear through the velum. Just squeeze a little less vigorously, and you'll be creating gorgeous monograms on velum in no time.

This technique would also look spectacular on a vase. Imagine a centerpiece made from a glass column vase filled with a bunch of tulips (or other flowers with pretty, graphic stems) and wrapped with a strip of velum embossed with your monogram. How elegant, and how incredibly simple for a DIY bride.