Printer-friendly version
 An embossed monogram is an incredibly classic touch on the flap of an envelope, but that's not all you can do with an embosser. If you've ever wondered how to monogram napkins yourself, do I have an idea for you! Try this simple tutorial for making your own inexpensive monogram cocktail napkins for your wedding using a monogram embosser.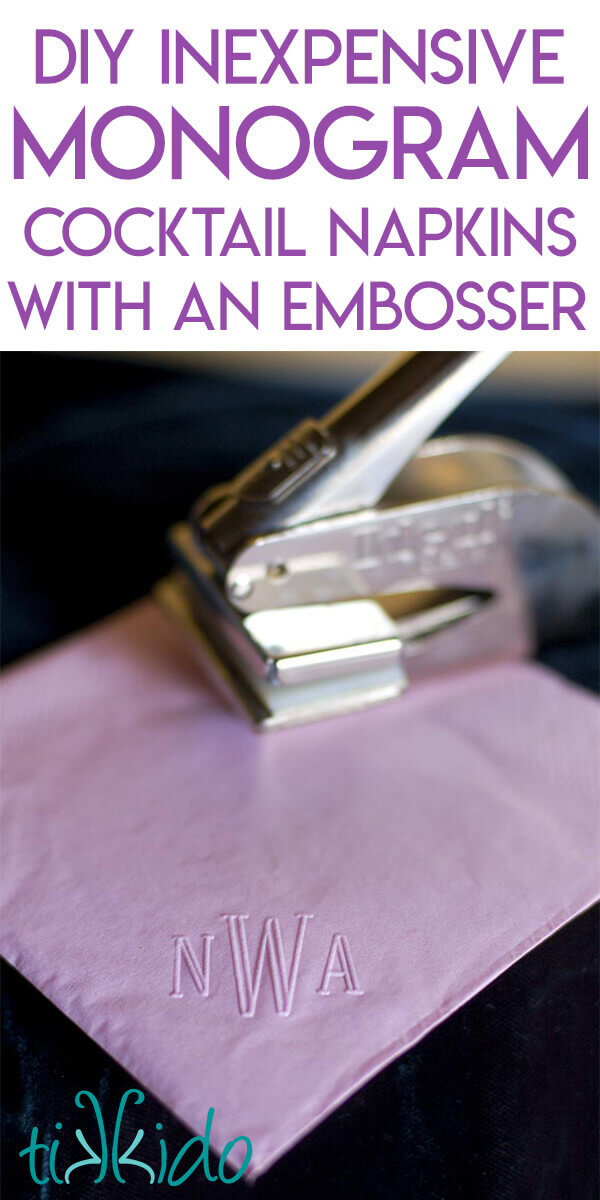 I've always loved embossers. The sense of history, the tone on tone look, the feel of the raised paper under your fingertips...I love it all.
Just use a monogram embosser with your initials to make an elegant raised impression on inexpensive colored paper napkins that can be found at any party store.
No need to pay for personalized napkins to set out at the bar and at the cocktail hour when it's so easy to make your own elegant version.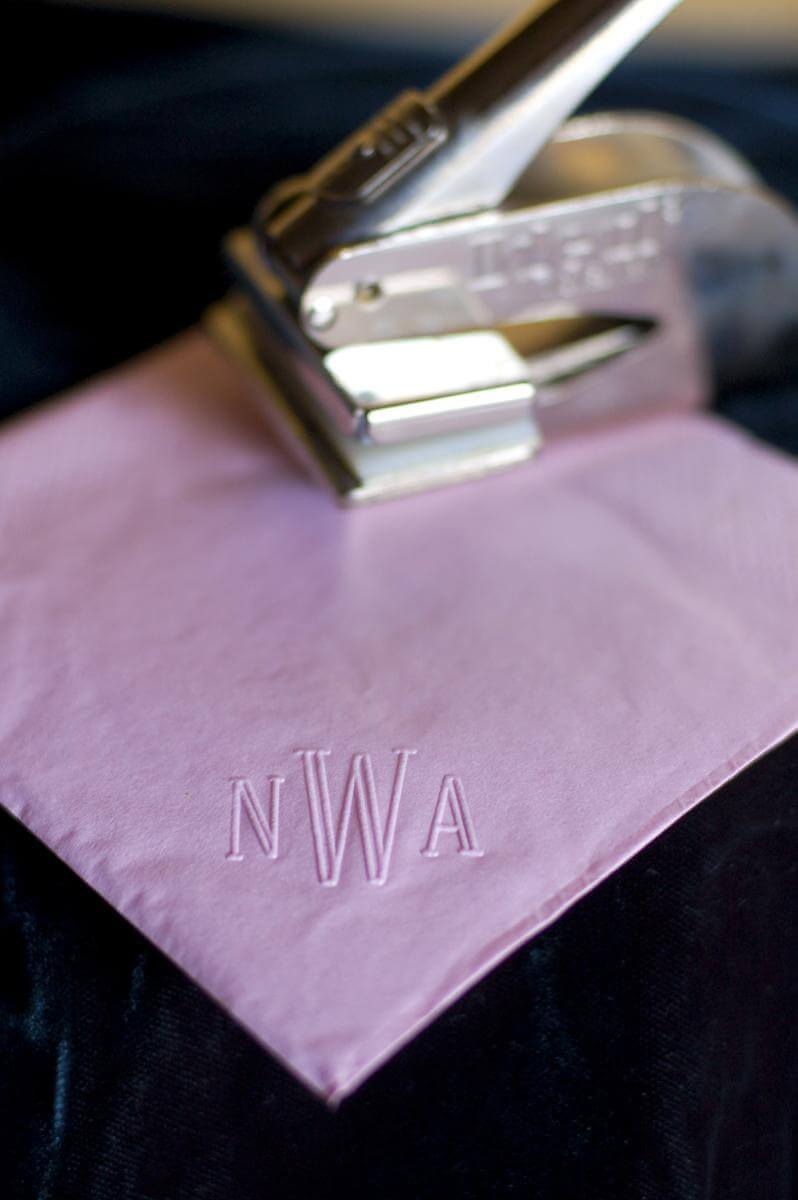 TIP: Wedding Monogram Initial Order
Using a monogram for a married couple? The proper order is woman's first name initial, shared last name initial (usually larger), man's first name initial.
Yes, my married monogram is NWA.  Go ahead and laugh.