Printer-friendly version
I recently made some surfboard cookies for a little boy who was turning four and having a luau themed pool party.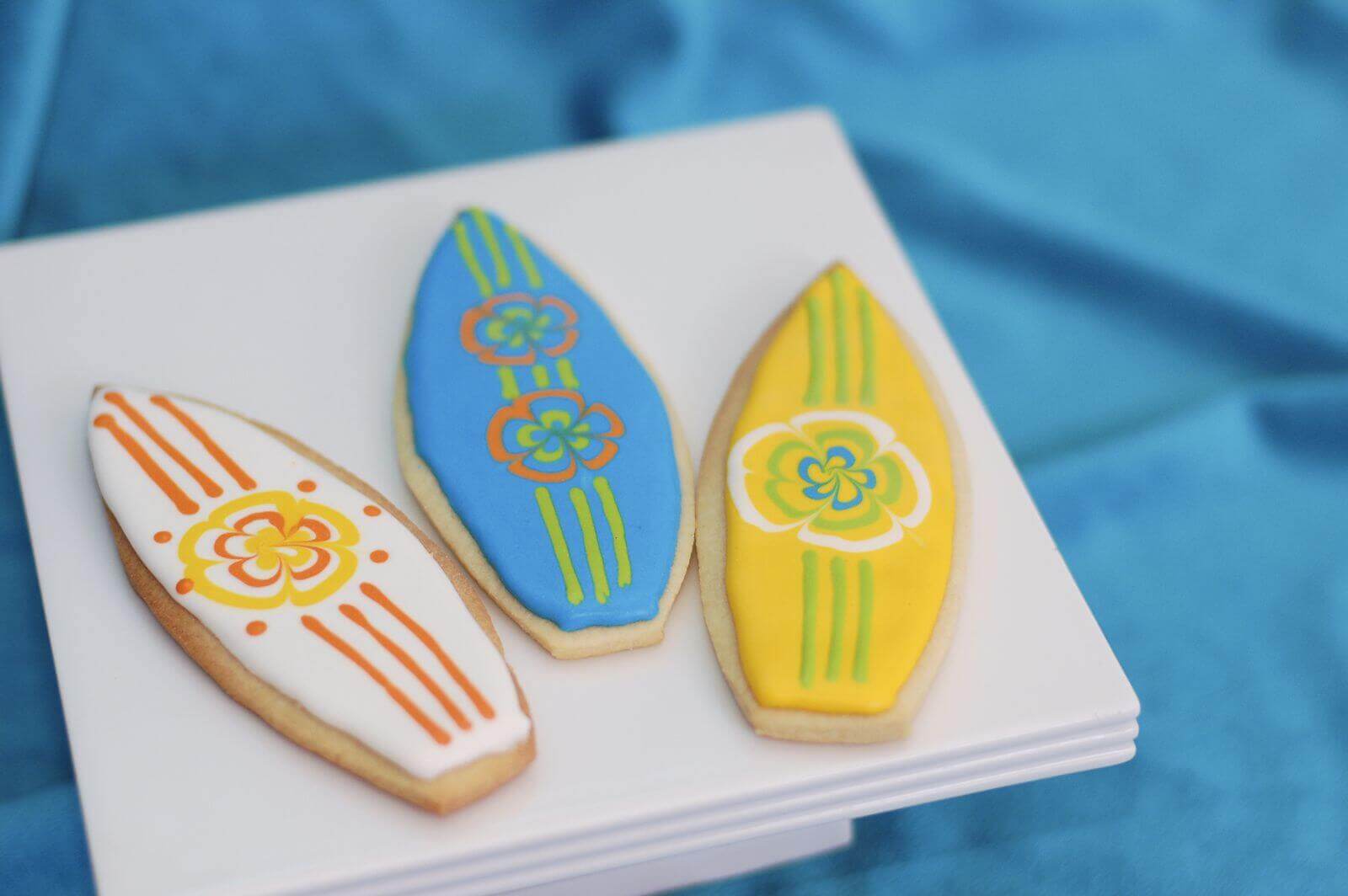 I was pretty happy with how they turned out, but what I really loved was how I decided to package them up.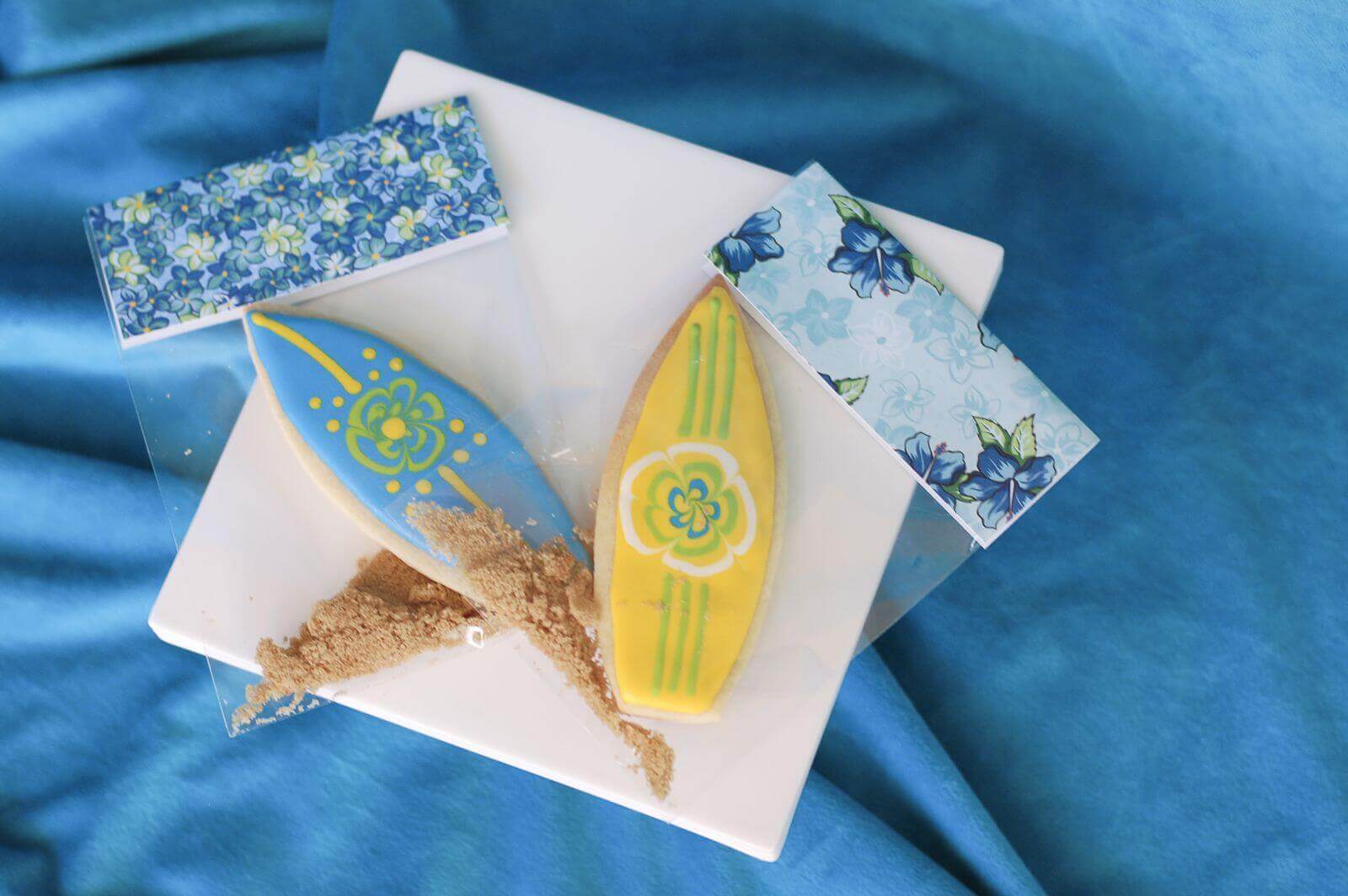 First, I simply spooned a bit of brown sugar "sand" into the bottom of each glassine bag.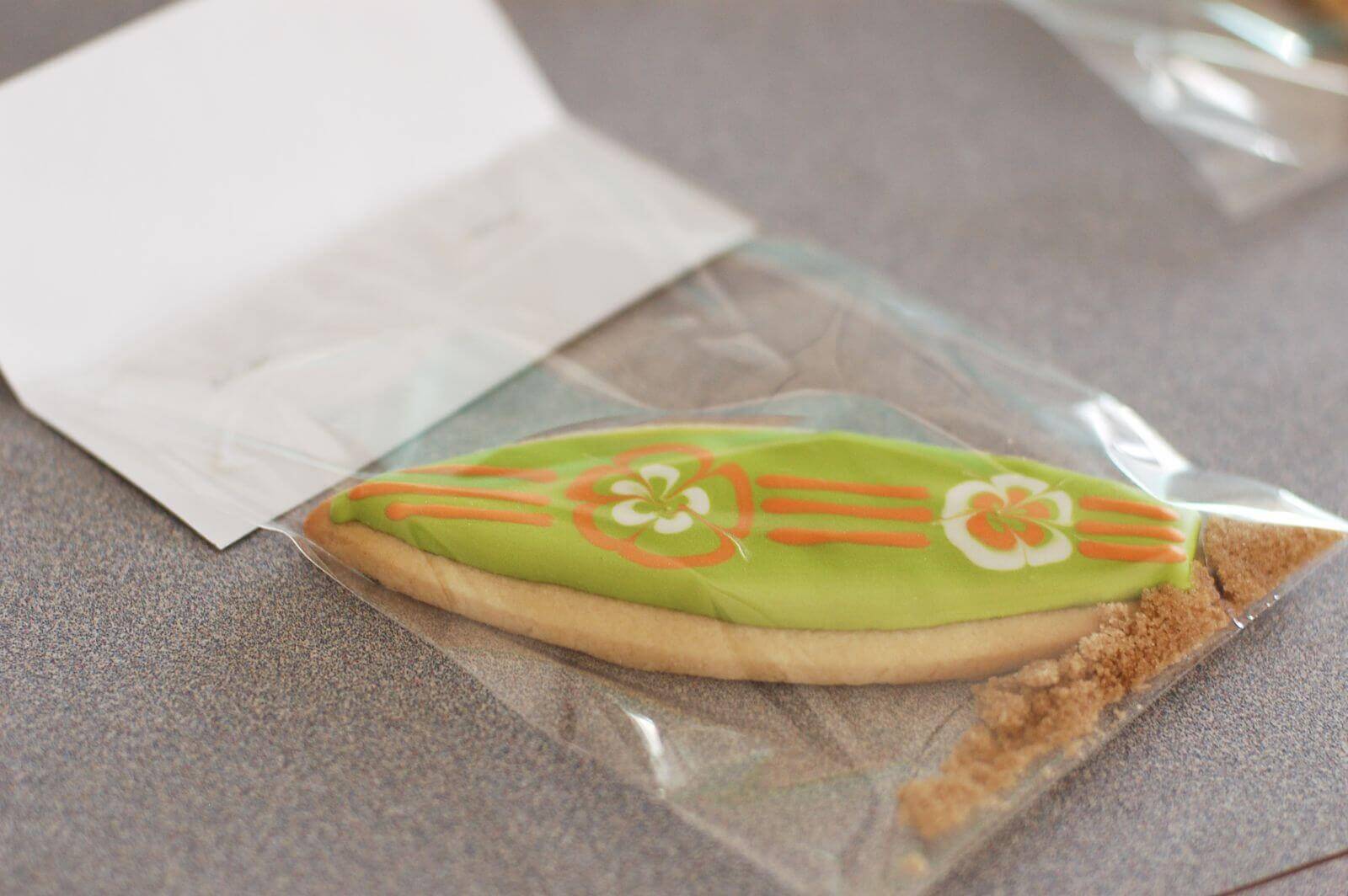 I then stapled the top of the glassine bag, and used a hot glue gun to attach the paper banner at the top.  I used Hawaiian scrapbook paper, and cut it the same width as my bags, and four inches tall.  When folded over, I wanted to have a 2" tall band at the top of the bag so Ever's mom could easily glue on her 2" printable party circles.
It only took a few minutes to throw together this packaging, but sometimes those small details make all the difference in the world.  
And now I really want a day at the beach.  Sigh.  Not going to happen here in Arizona!  Plenty of sand, but it's really not the same.  ;-)