Printer-friendly version
At the Let the Ghoul Times Roll Halloween party for Festivities magazine, I wanted to create a haunted house style vibe with the decor.  One incredibly easy and inexpensive way to achieve this was to cover the furniture in the house with sheets.  It looked good, but I wanted something more, so I came up with a simple way to make it look like a ghostly face was pushing through several pieces of furniture.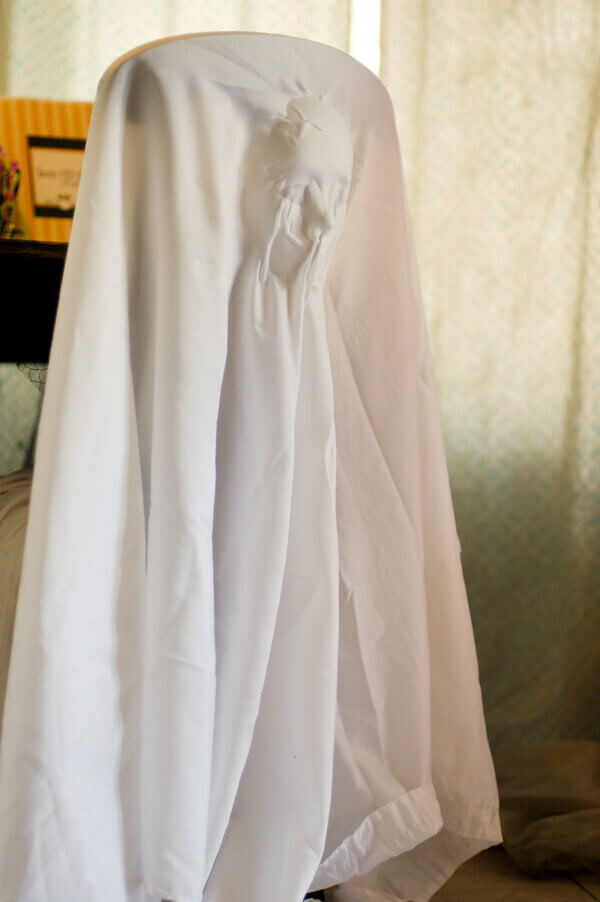 All it took was a bit of spray adhesive and a blank mask (found at any craft store).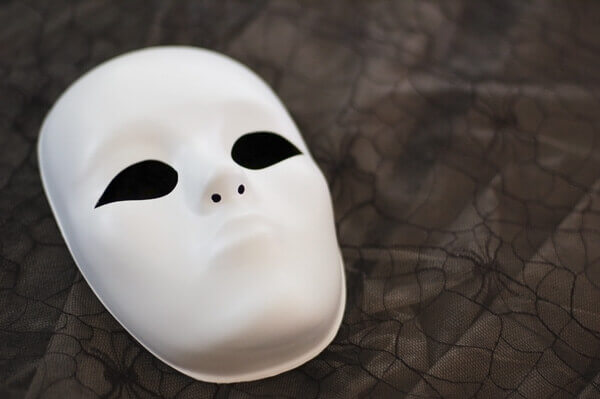 Spray the mask lightly with the spray adhesive.  Do this outside; you don't want any of the over-spray on anything you care about, because this stuff really sticks!  
Then bring the mask back inside and adhere to the underside of the sheet covering your piece of furniture.
It was the perfect subtle accent to our mask-making activity station!