Printer-friendly version
A couple years ago, we planted a fig tree in our backyard.  Last summer, the tree didn't produce any fruit.  It was still getting established in its new home.  But this year, we noticed our first figs, and today, I harvested the very first ones from our little tree.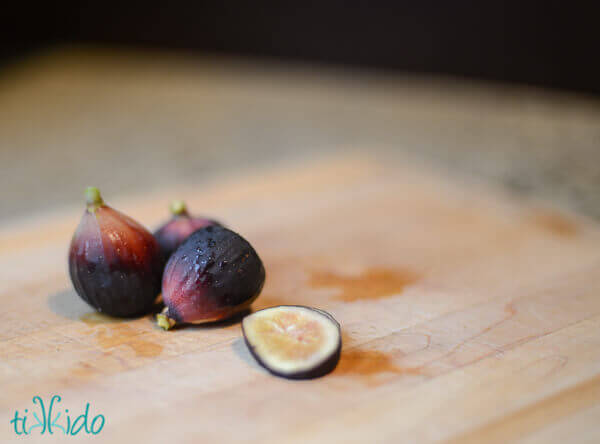 Plans for grilled salmon for dinner tonight have been scrapped, and I've been scouring the web, looking for the best way to use our newly harvested fruit.  I found so many enticing ideas, that I decided to share them all in one place with a recipe roundup.  So without further ado...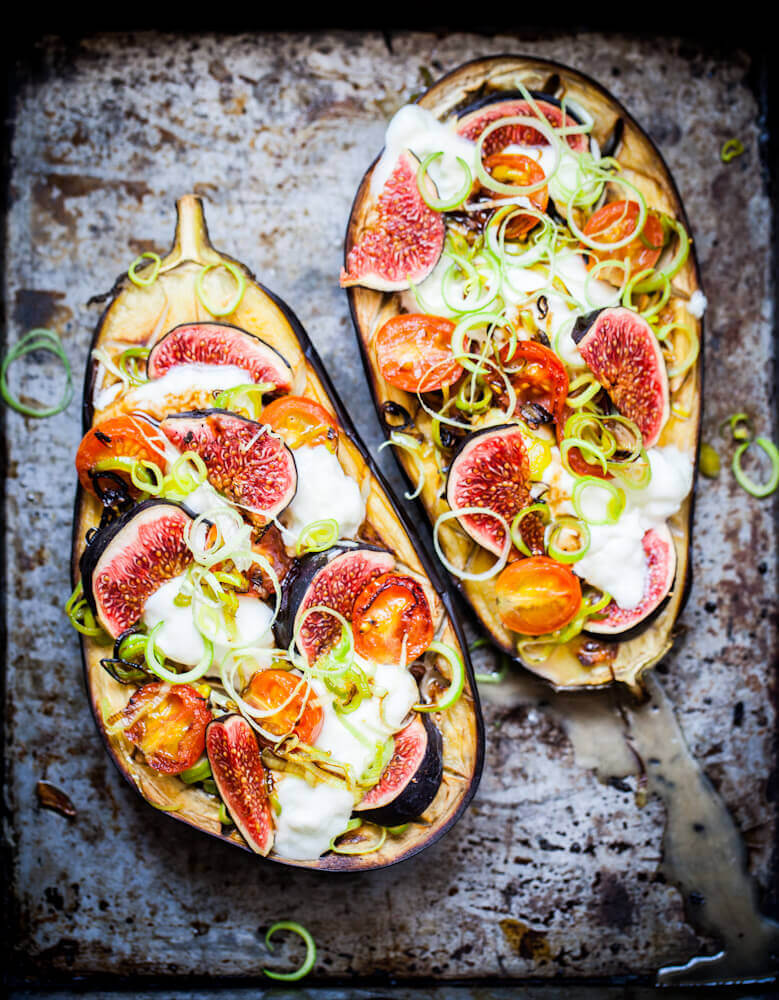 From the polish blog W Kuchni Mozna mi Wszystko, an absolutely gorgeous roasted eggplant, fig, tomato, and fresh mozzarella dish.  If I had an eggplant in the house, this would be on my dinner table tonight, no question.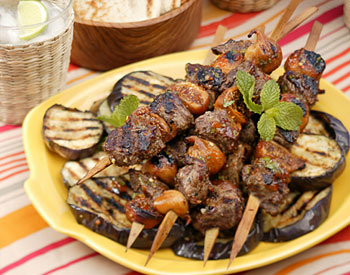 From Epicurious, grilled lamb and fig skewers with mint-pepper glaze and grilled eggplant.  Oh, how I love lamb.  But nobody else in my family does.  So I'll have to wait until my husband heads out of town on business in a couple weeks to try this one.  
A warm fig, mozzarella, and prosciutto sandwich from Serious Eats.
Fig and goat cheese scones, from YumSugar, oh, heaven help me.
Roasted Figs and Prosciutto appetizer, from Sugar and Spice by Celeste.  How perfectly simple is this for a little appetizer?  the balance of the salty and the sweet, the crisp texture of the roasted prosciutto and the warm, soft fig inside...  irresistible!  
Or how about fig preserves with rosemary and port?  I happen to have a great big rosemary bush in the herb garden.  Check out the recipe from Hungry Foodies Pharmacy.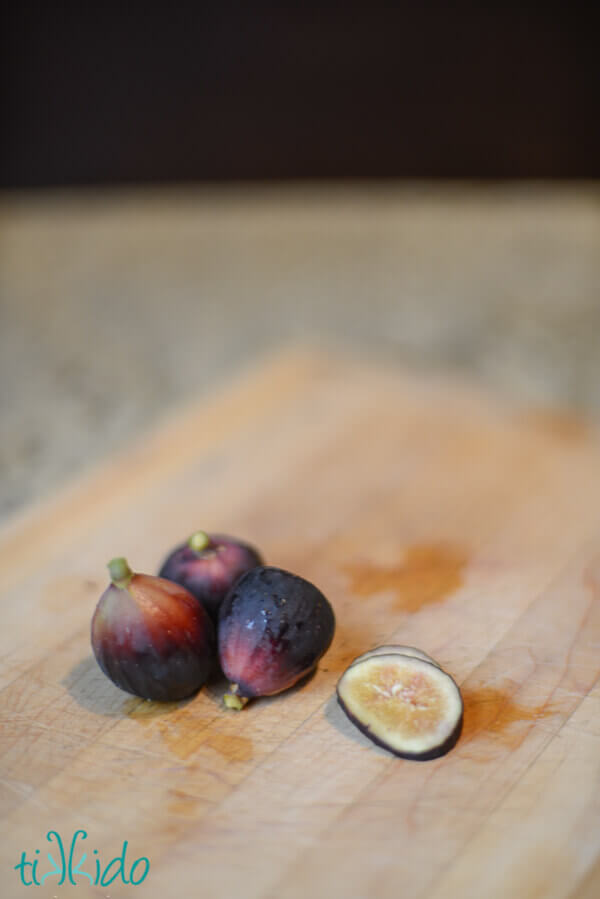 And me?  What am I making tonight?  I can't resist the temptation to defrost some of my homemade pizza dough, fire up the pizza oven (even in this heat), and make a fig, goat cheese, and prosciutto pizza.  I'll update the post with a picture as soon as we cook it up this evening.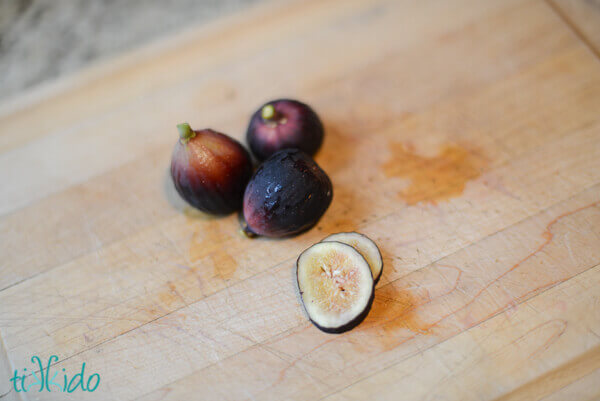 Happy fig season!  What's your favorite way to use this summer delicacy?
Update!  Here's what I made for dinner: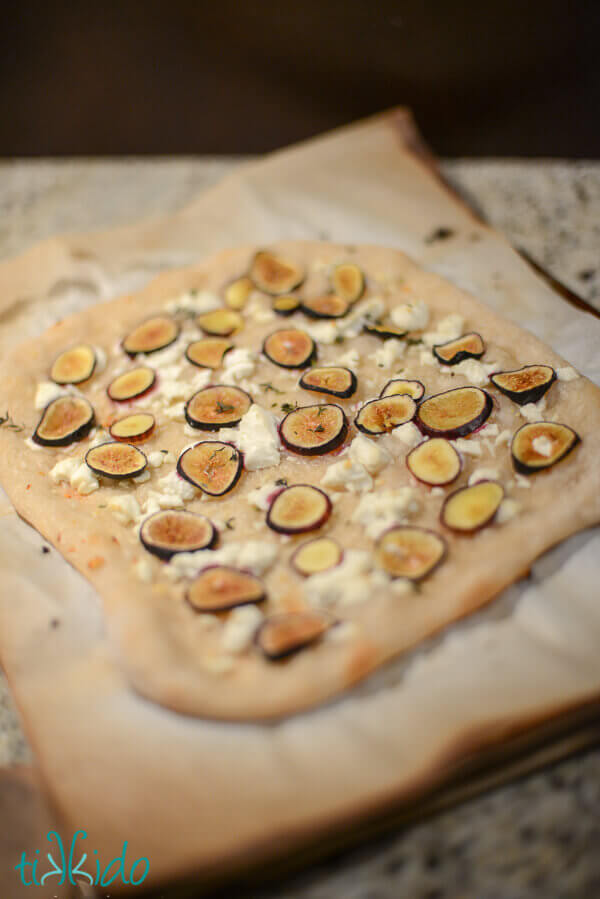 I didn't end up firing up the pizza oven, but it still tasted amazing.  Olive oil, goat cheese, figs, fresh thyme.  Yum!
And pepperoni and cheese for the kiddos.  Those kids LOVE their basil!