Today I'm part of the Spring Party blog hop with some of my favorite blogger friends!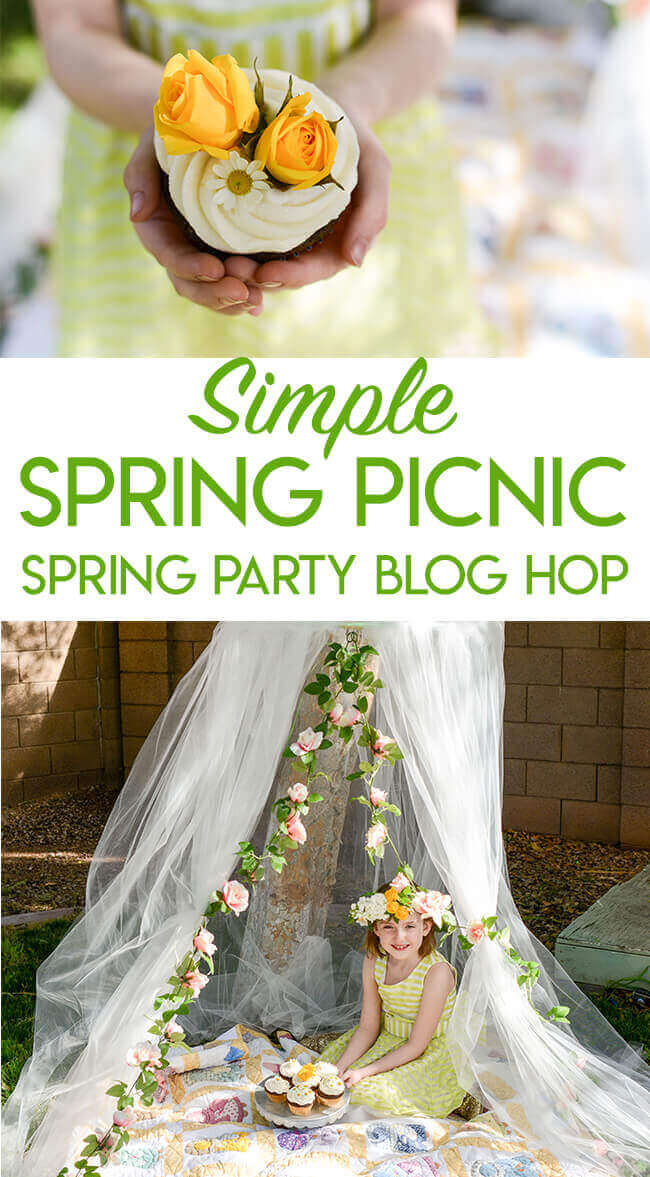 I did a simple spring tea party/picnic setup for my daughter and her friend.  I just hope her friend doesn't expect this on every playdate now.  ;-)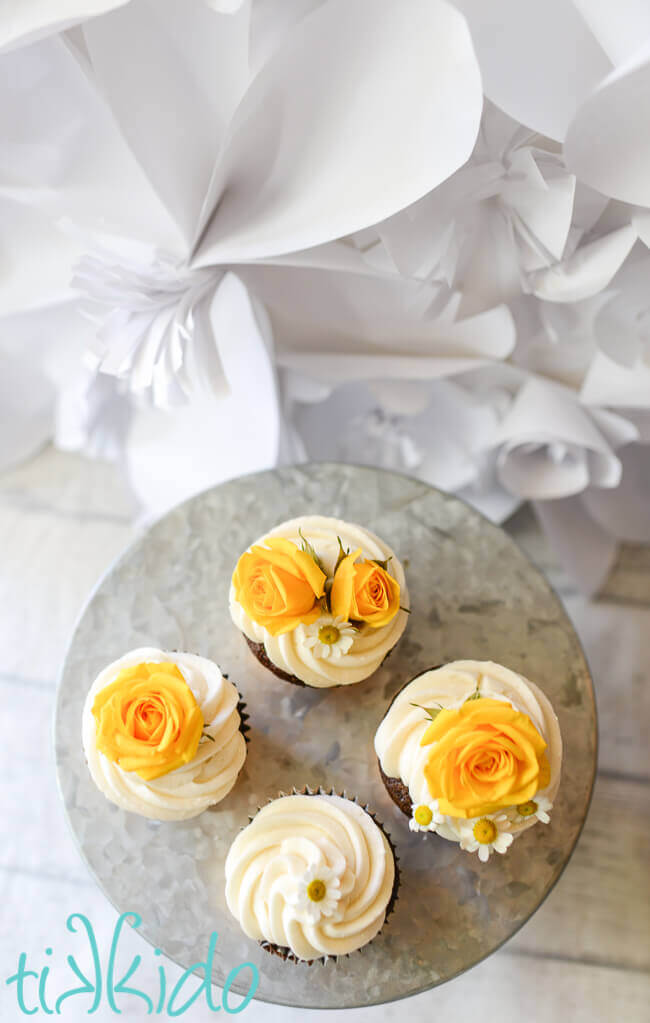 Cupcakes decorated with edible fresh flowers are quick and easy to make, and absolutely gorgeous.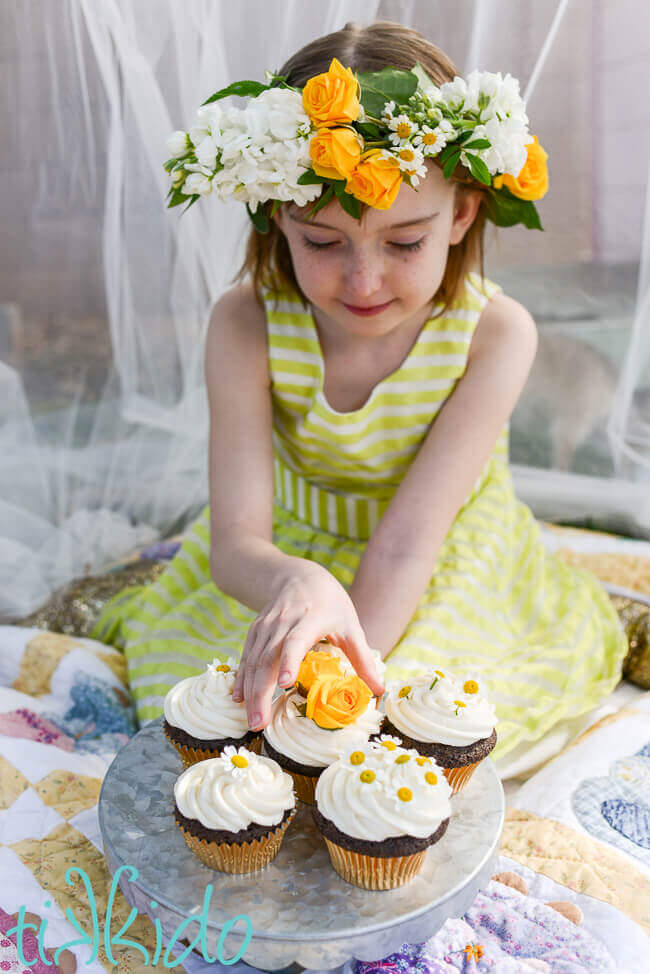 Fun story:  I got distracted while I was photographing the cupcakes and left them sitting on the floor.  (Blogger behind the scenes insight: yep, those pretty staged pictures are taken with small photo backdrops on my floor, right by the back door, with chaos just out of frame. ;-) ) Our Shih Tzu, Murlin, got brave enough to sample a couple cupcakes.  He didn't want the cake, just the icing, and licked them clean.  Including the flowers.  He ate entire roses.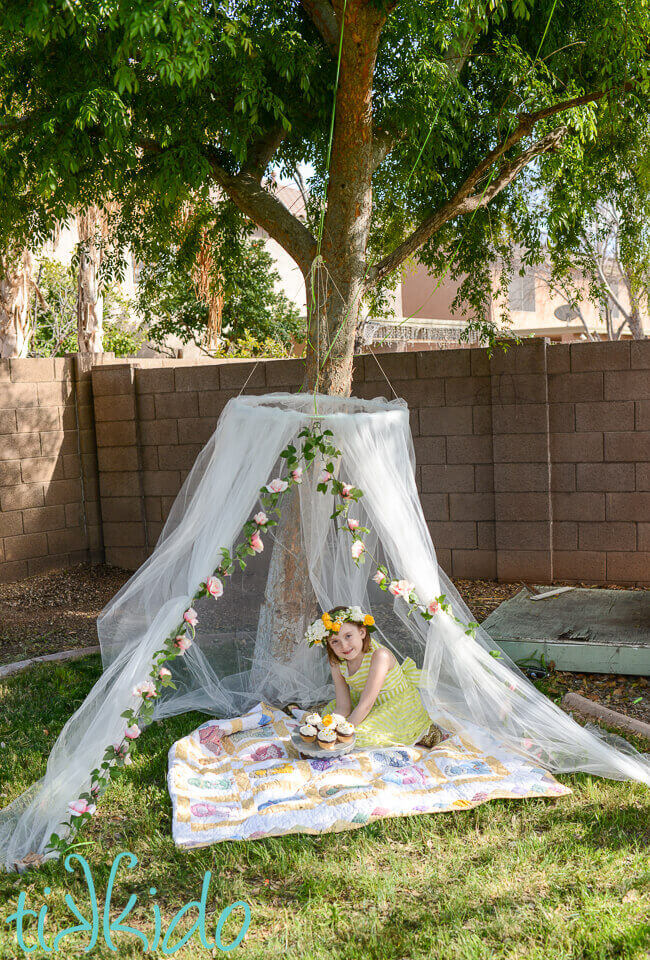 I made a quick tent structure with some tulle I've had in my closet for years, a hula hoop from our collection of toys, and a couple floral garlands.  The quilt was made for my by my great aunts, and was the perfect size for our little mini party setup.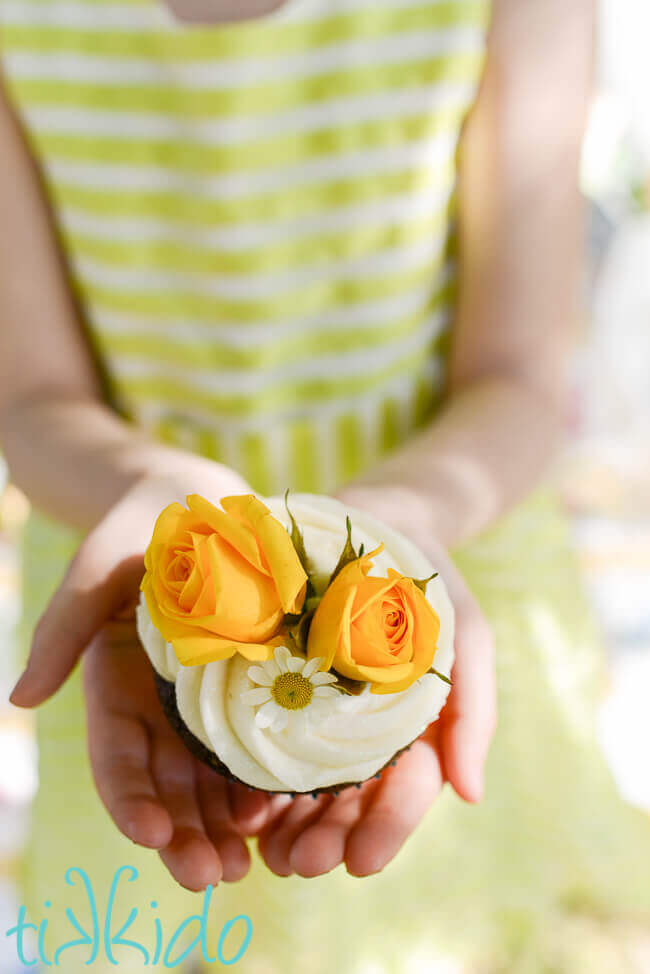 I love using fresh, edible flowers to decorate cakes and cupcakes! It's so fast and easy.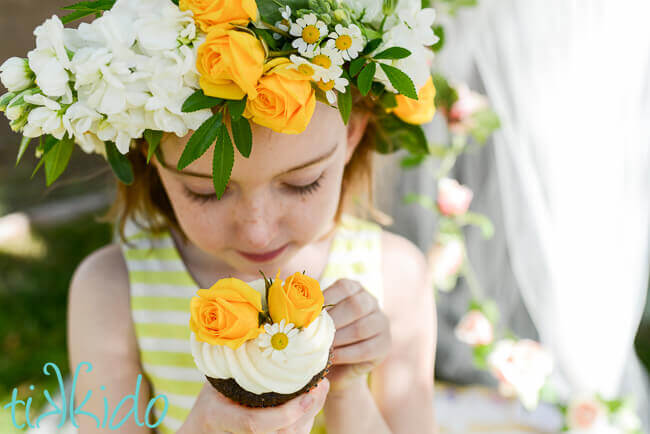 Niamh is kind of obsessed with edible flowers herself, so she loved the cupcakes even more than I did, I think.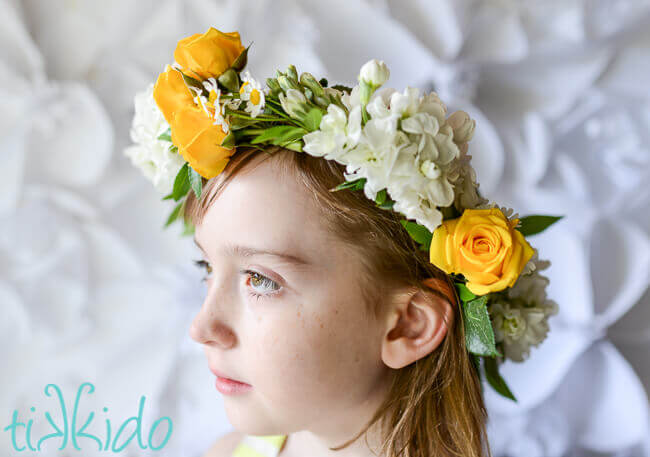 Do you have any idea how dead simple and easy it is to make a gorgeous real flower crown like this?  I made a tutorial to show you how to make a fresh flower crown [1] of your own! 
And be sure to check out the other amazing spring parties from some of my favorite bloggers: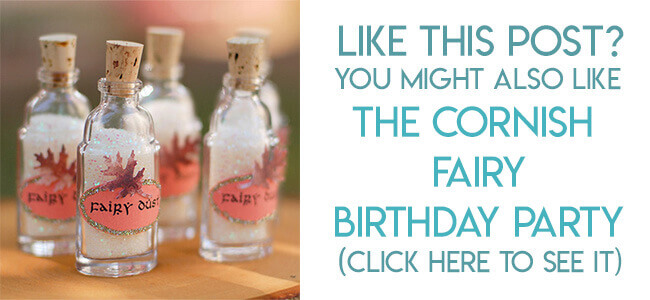 [10]