Printer-friendly version
It's time for this week's installment of The Hungry Games!  This week, it's all about the classic peanut butter cookie.
The rules are simple.  Each week, I pit four or five recipes for a single item, gather as many taste-testers as possible, and declare just one victor.  One triumphant, delicious, best version of the recipe.  
Hungry Games Winner:  Old Fashioned Peanut Butter Cookies
1/2 C brown sugar
1/2 C white sugar (plus more for rolling)
1/2 C butter
1 egg
1 C peanut butter
1/2 t salt
1/2 t baking soda
1 1/2 C flour
1/2 t vanilla
Preheat oven to 375 degrees Fahrenheit.
Beat softened butter, brown sugar, and sugar together until well combined.
Beat in egg, peanut butter, vanilla, and salt.
Add flour and baking soda, and mix until well combined.
Scoop out balls of the dough, and drop directly into a bowl of sugar.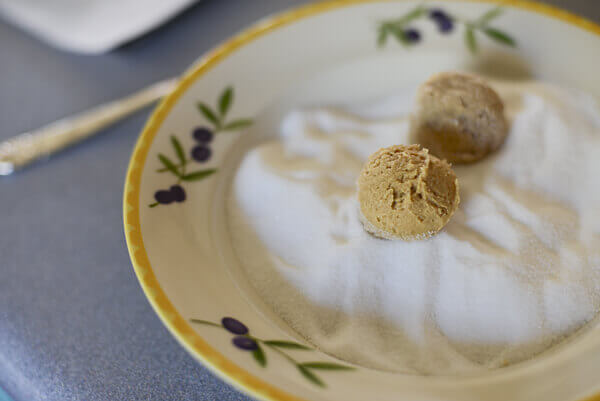 Roll the dough in the sugar so that it's completely covered, and place on a parchment-lined baking sheet.
Use the tines of a fork to create the classic crisscross  pattern in the cookie dough.  If the tines of the fork start to stick to the cookie dough, simply dip the fork in the sugar you used for rolling.
Bake for 10 minutes.
This is actually our family's favorite recipe, and has been since my mother started making it in 1973.  It's from that kitchen classic, Joy of Cooking.  This recipe blew away the competition. Here are the others we tested:
Our old family standby gathered 16 votes to win 1st place ranking, compared to 5 for Chewy Peanut Butter Cookies (2nd place).  Salted Peanut Oatmeal Drop cookies took 3rd place), and Peanut Crisps took 4th.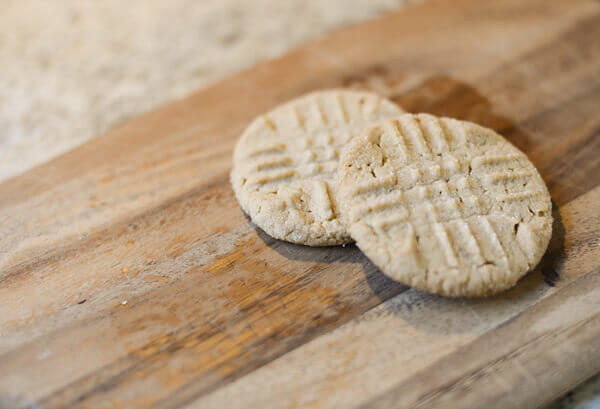 As much as I like discovering new recipes, it's certainly gratifying when an old family favorite is so vastly preferred over the competition!  This simple recipe for peanut butter cookies really is sandy, tender, peanutty perfection.