Printer-friendly version
Are you ready for Cinco de Mayo?  I absolutely love classic margaritas, but they can be made in an amazing array of types and colors.  Here's a collection of twelve fabulous margaritas in a full rainbow of flavors.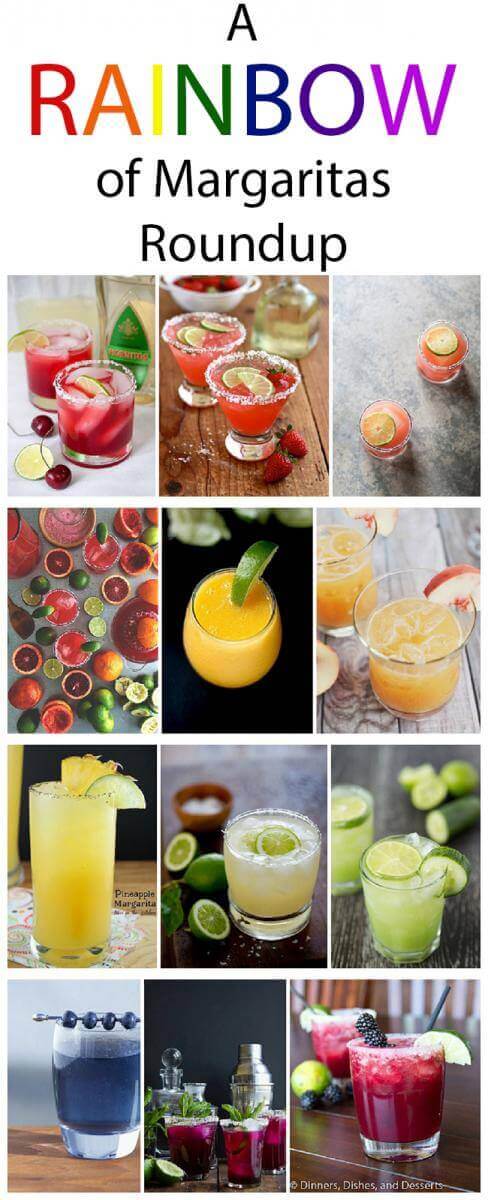 Personally, I can never resist a good peach margarita.  Or a tamarind margarita.  Mmm, tamarind.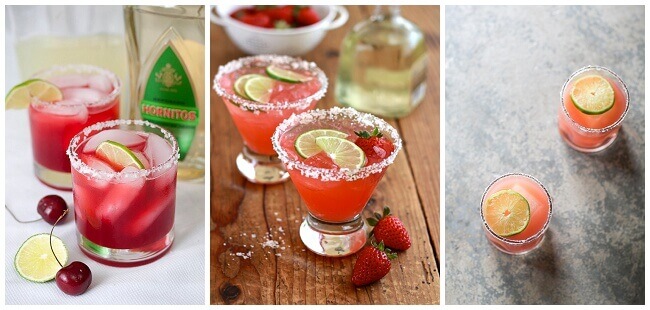 Red Margarita Recipes:
From Tide and Tyme, fresh cherry margaritas.
From The Clever Carrot, strawberry margaritas.
From Sugar and Charm, watermelon margaritas.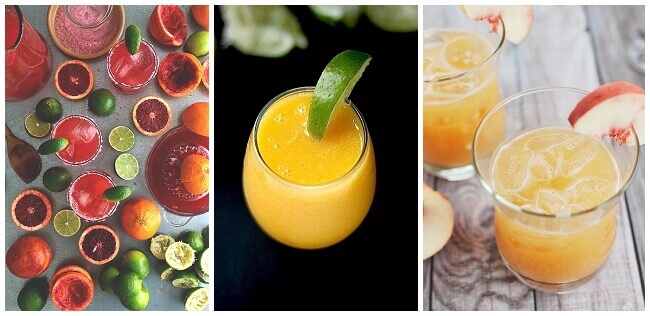 Orange Margarita Recipes:
From Honestly Yum, blood orange margaritas.
From Baker by Nature, fresh mango margaritas.
From Fake Ginger, peach margaritas.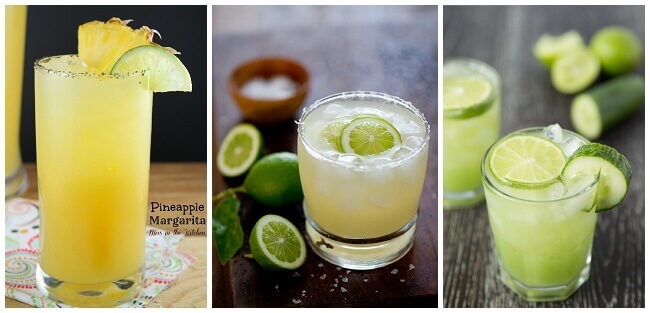 ​
Yellow and Green Margarita Recipes:
From Miss in the Kitchen, pineapple margaritas.
From White on Rice Couple, classic margaritas.
From Tastes Lovely, cucumber lime margaritas.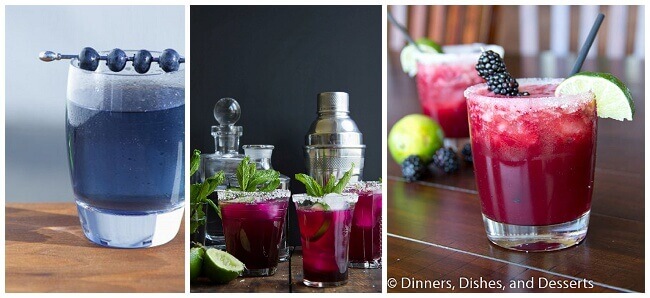 Blue and Purple Margarita Recipes:
From Drink of the Week, Midnight Blue Margarita.
From Tikkido, prickly pear margaritas.
From Dinners, Dishes, and Desserts, skinny blackberry margaritas.
You can find drink recipes, and tons more (both alcoholic and non-alcoholic) on my Beverages Pinterest board.  Come follow me and see what I find!