Printer-friendly version
It's the height of citrus season, so let's juice those lemons (and limes, and oranges) and make some margaritas!  Prickly pear margaritas, to be precise.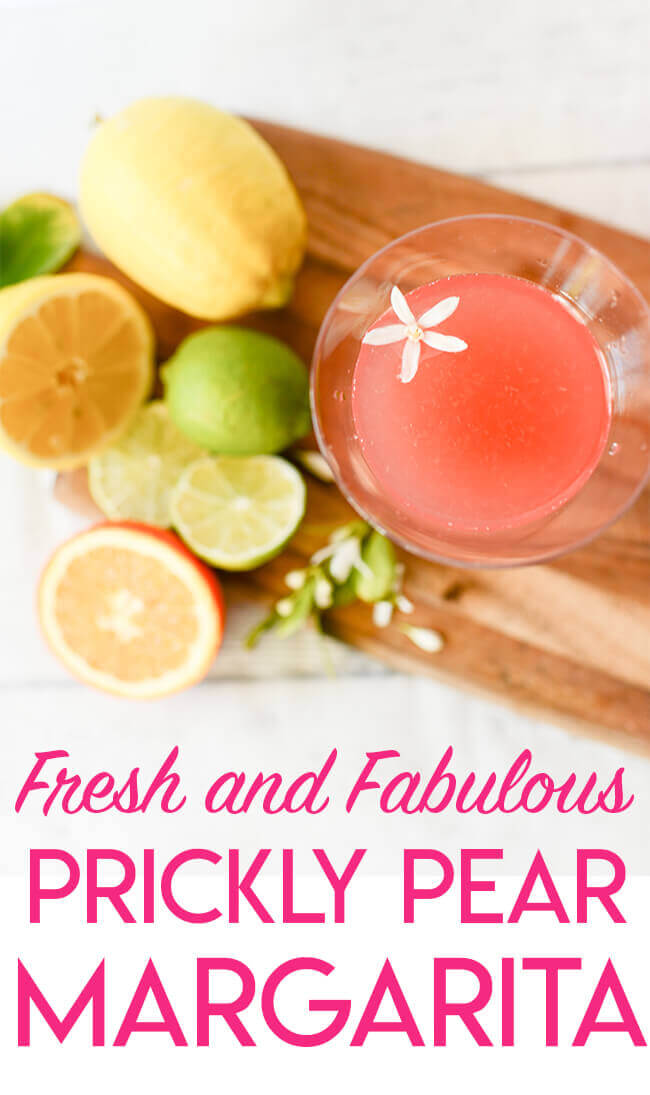 I love prickly pear margaritas, but alas, prickly pear fruits are ready to pick in August/September, and citrus are abundant in the later winter and spring.  So I couldn't find any fresh prickly pears to use for this recipe, but I do have some lovely, local prickly pear cactus juice.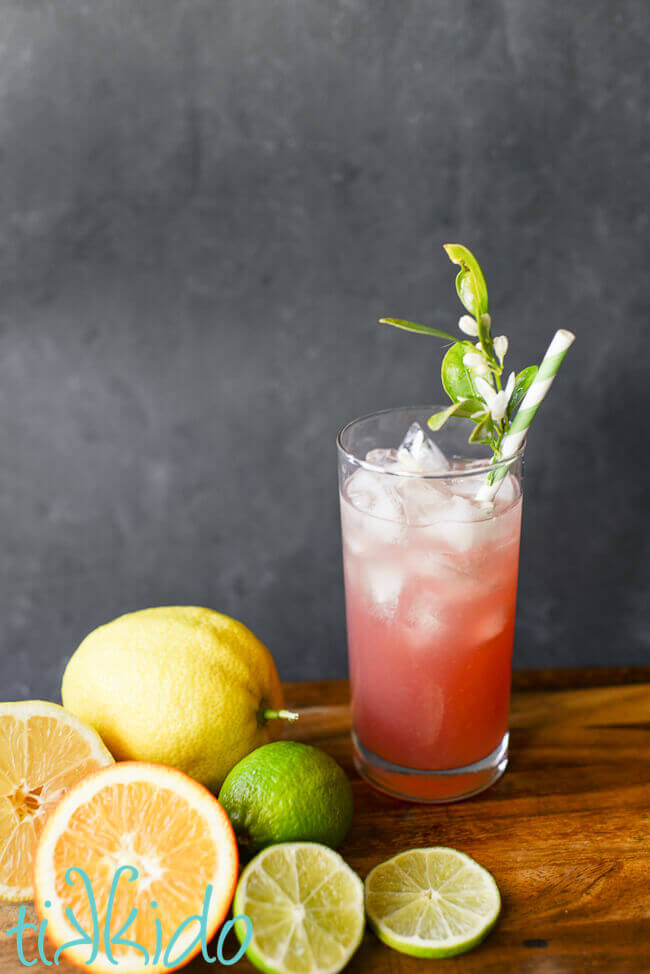 Our lemon and orange tree haven't started blooming yet, but our calimansi tree has, so I was even able to use some fresh citrus blossoms as a garnish on the straw.  The perfume of the citrus blossoms is absolutely magical when paired with the margarita.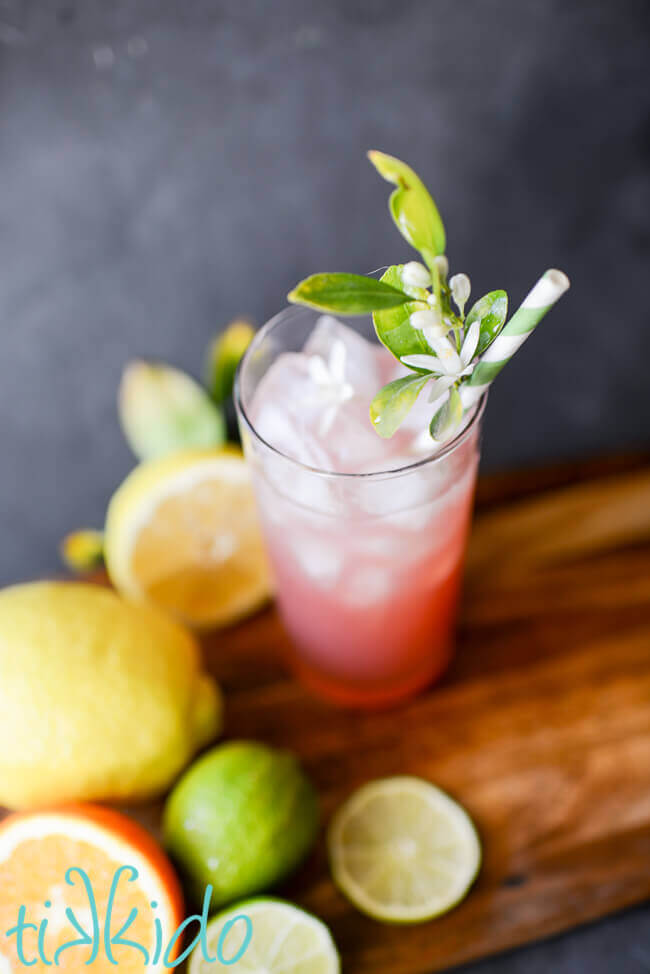 And who could resist a freshly-squeezed margarita?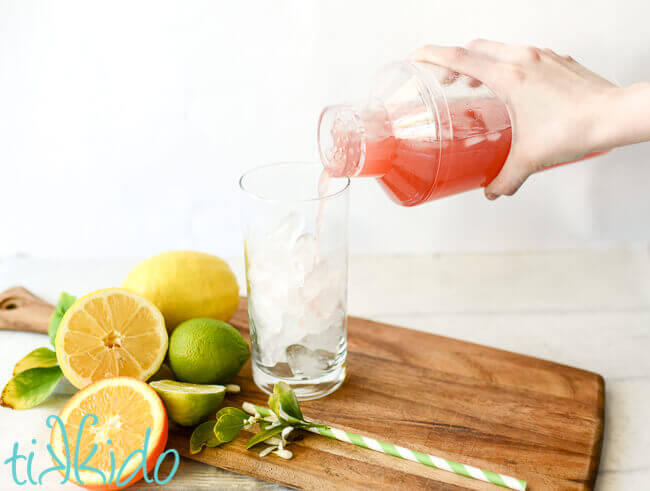 I wish I could pour a glass of this liquid sunshine for every one of you buried in snow right now.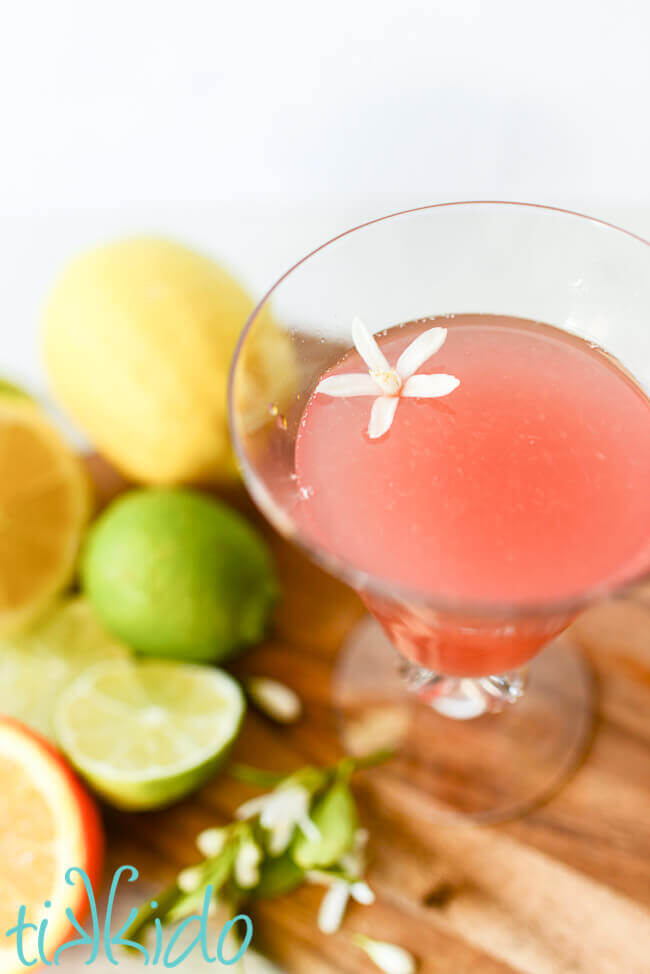 Ready for the recipe?  Oh yeah, you are.
Prickly Pear Margarita Recipe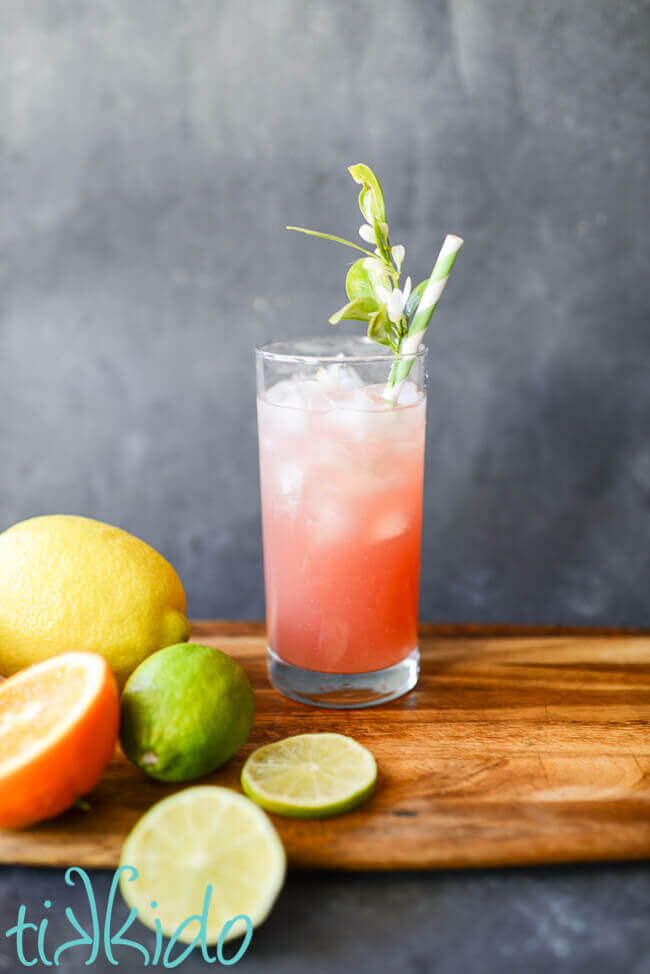 Sweet prickly pear juice concentrate pairs spectacularly with the classic citrus flavors of a margarita.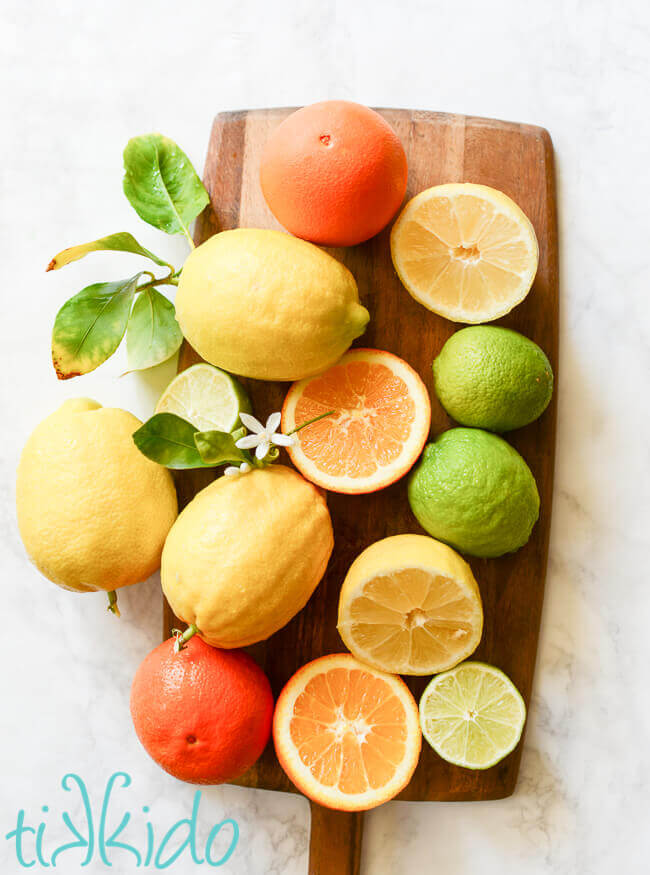 A great margarita starts with fresh citrus.  Mostly limes, traditionally, but I like to add a bit of orange and lemon juice to my margaritas as well.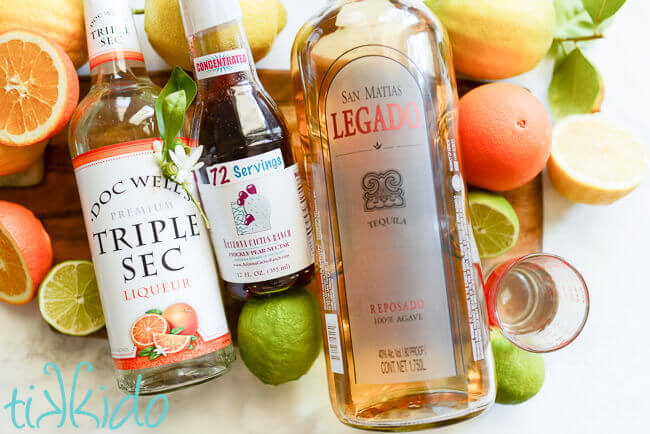 Ingredients for Prickly Pear Margaritas:
3oz Tequila
2oz lime juice
2oz orange juice
1oz triple sec
1oz lemon juice
1oz simple syrup
splash of prickly pear juice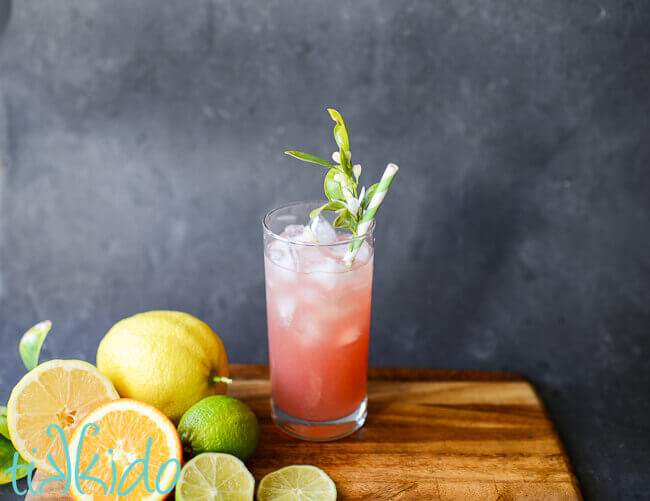 No special techniques or equipment needed here--just mix it up and serve over ice.  Add a salt or sugar rim to the glass if you'd like.  
In the summertime, I like to cut this basic recipe with lemon-lime soda to make a refreshing, delicious margarita spritzer.  Perfect for those hot summer days by the pool!