Printer-friendly version
It's the last of the Doctor Who tutorials!  Did you ever think it was going to end?  ;-)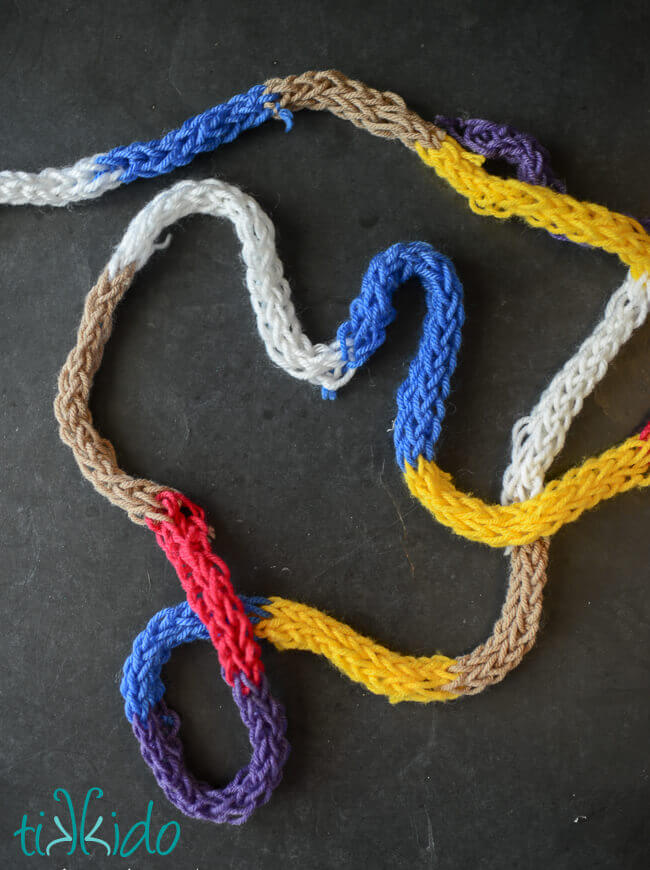 For this final tutorial, I'm going to show you how I made the knitted (well, finger-knitted) party garland inspired by the 4th doctor's iconic, extremely long scarf.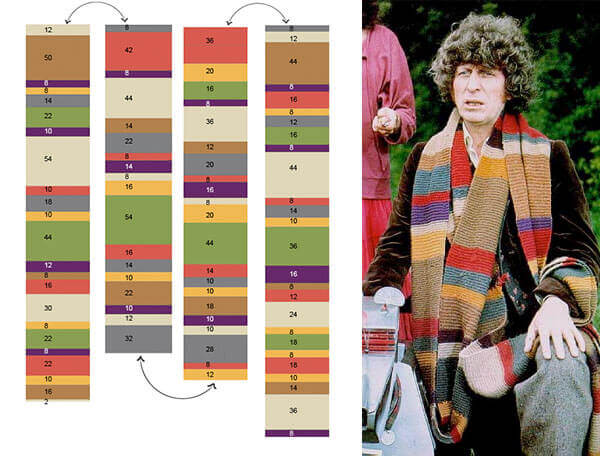 See what I mean?  Truly, etremely long.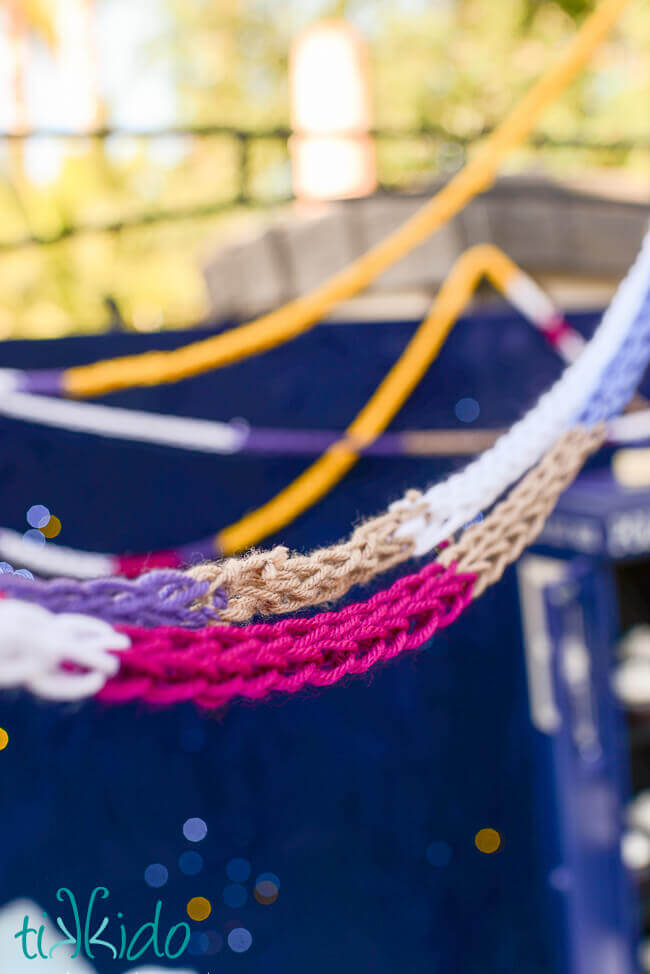 And here's some of my knitted yarn party garland in action at the Doctor Who birthday party!  
Materials and Supplies Needed to Make a 4th Doctor Doctor Who Scarf Party Garland:
yarn
scissors
your fingers
Finger knitting is incredibly simple.  Both of my daughters (even the five year old) loved helping me make the scarf garland for the party.  This video does a great job showing how I do finger knitting.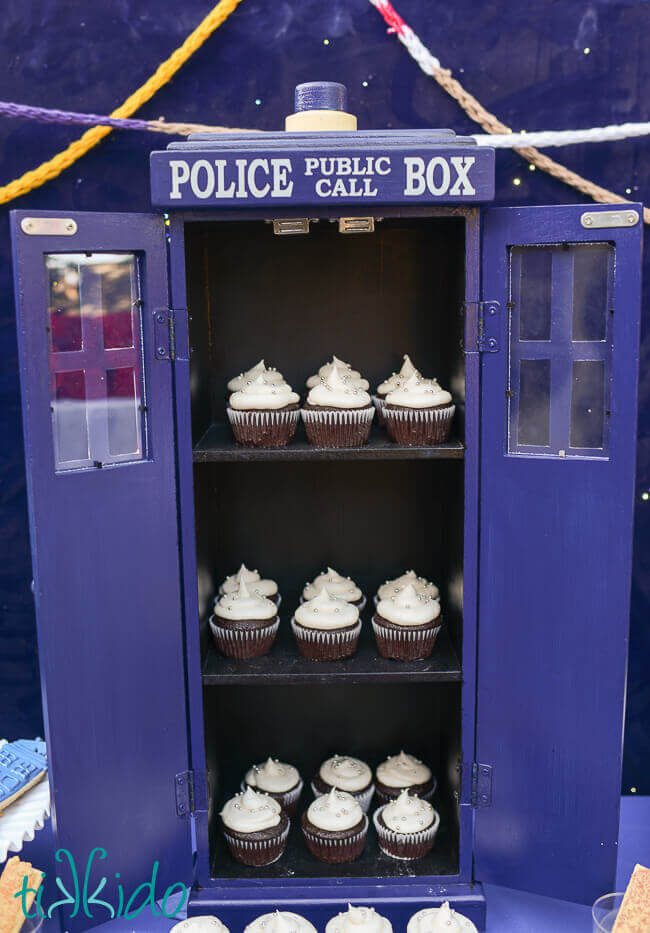 It's the same technique I used in my Ugly Christmas Sweater Cookie Tray tutorial, and Frog Prince Paperie created an amazing Yarn Bombed Christmas party a couple years ago.  There are lots of creative ways to use this technique!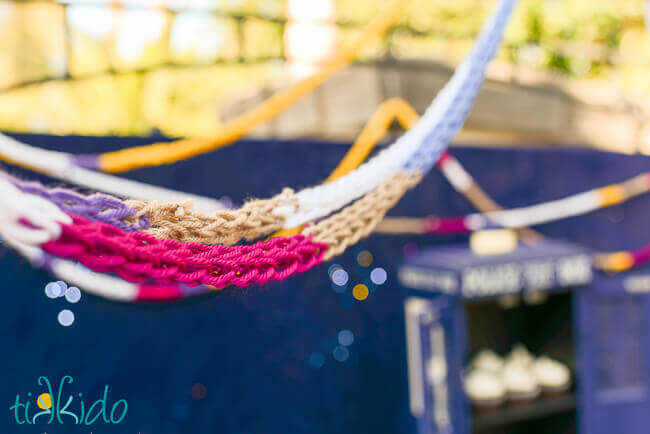 Did you do finger knitting when you were a kid, too?  I distinctly remember making a pretty awful pair of Rainbow-Brite style legwarmers by finger knitting when I was little.  I've always been a craft one--sometimes with more success than other times.  ;-)