Printer-friendly version
Some days you just need a little dancing Bob Ross to make things better.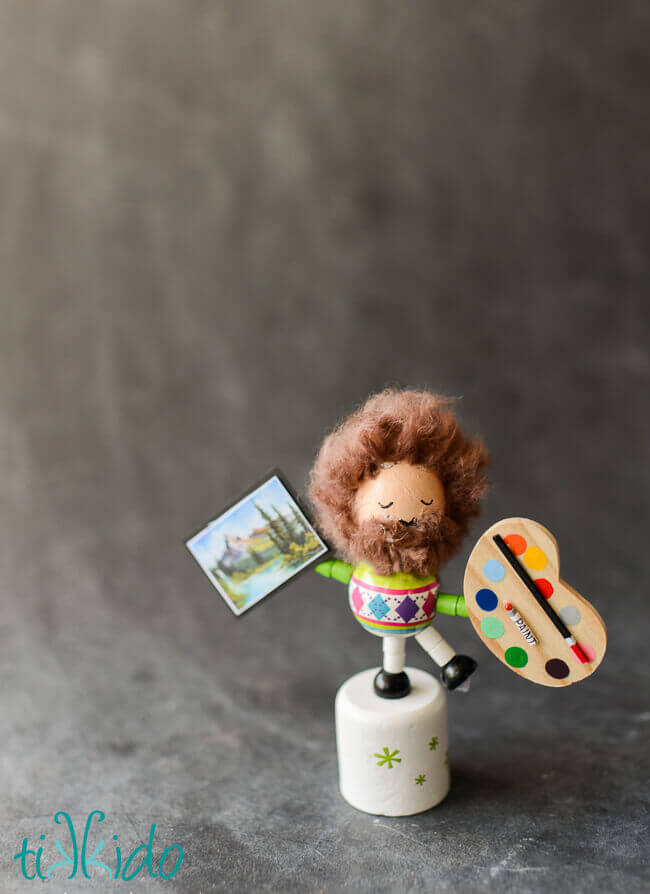 Do you remember those collapsing/dancing wooden toys?  The ones with the button you depressed on the bottom, and the figure would fall down, and then spring back up?  Simple and delightful, right?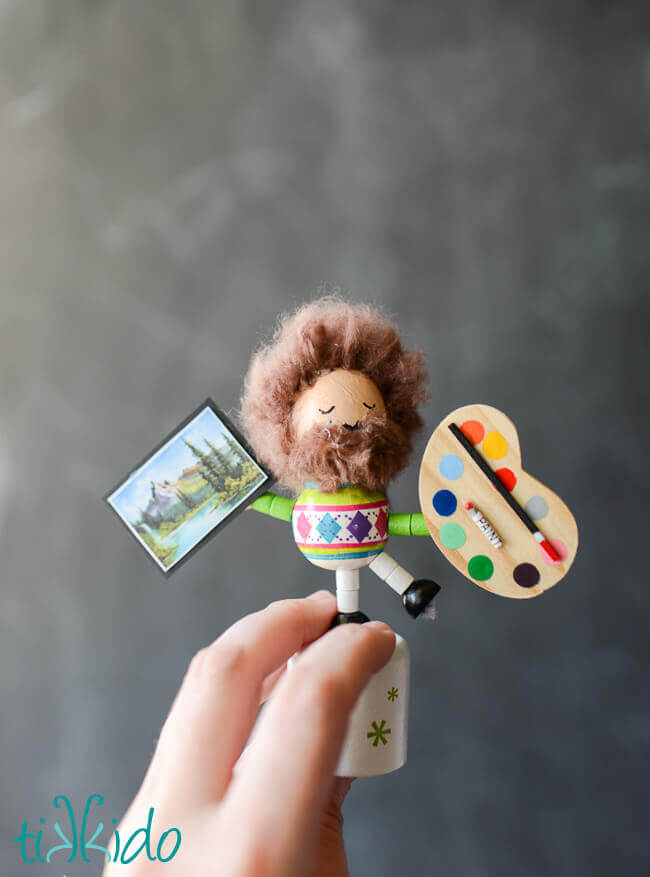 But clearly infinitely better as BOB ROSS.  Happy little trees!  Happy little clouds!  Happy little me!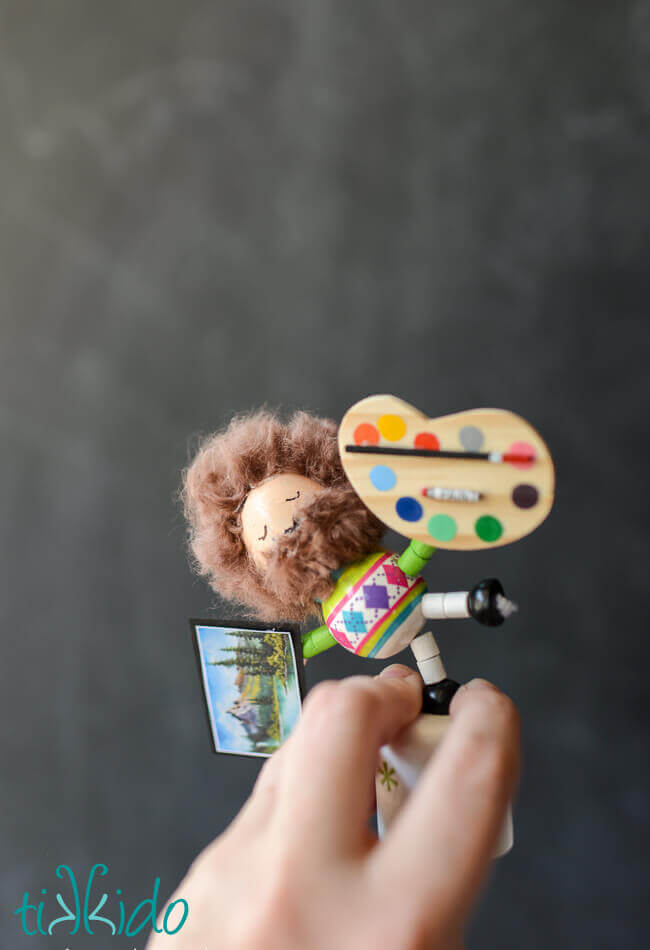 I made this dancing Bob Ross toy for my dear friend Stephanie's birthday.  She is the most kind, loving, exuberant, generous person I've met, and one of the things I love about her is her unabashed enthusiasm for the corny and crafty.  So a collapsing Bob Ross desk toy was pretty much the best idea I've ever had for her.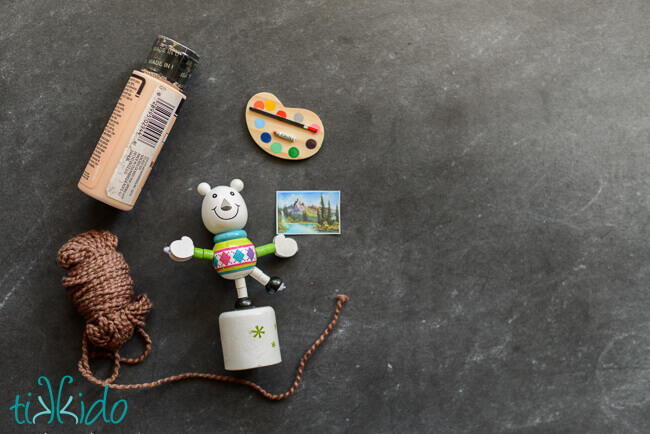 If you want to make a dancing Bob Ross toy of your own, you'll need:
A collapsing toy you can repurpose (I found mine at Michael's)
skin tone craft paint
brown yarn
a small print out of a Bob Ross painting
a miniature paint palette (I also found mine at Michael's)
hot glue gun and toothpick to help place the yarn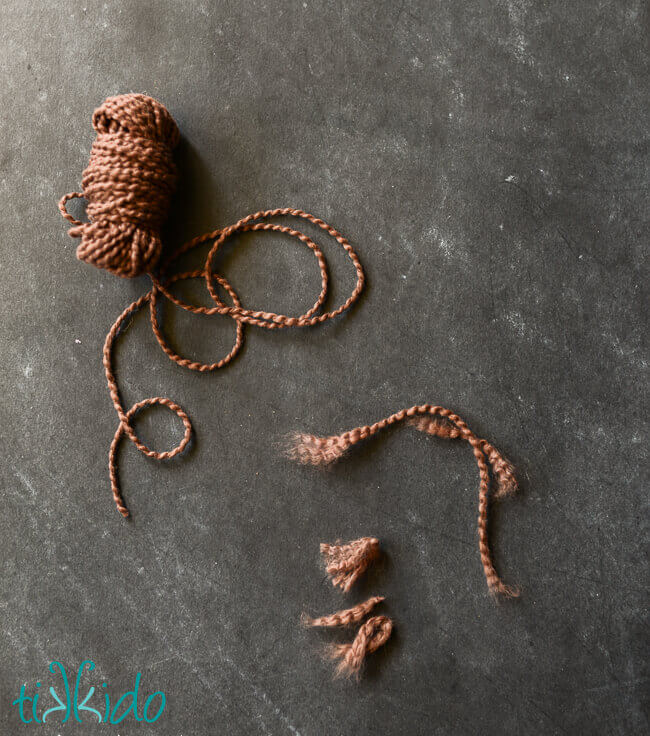 To make Bob's iconic afro hair, I simply unraveled some brown yarn, and pulled it apart into tiny (maybe half an inch?  Slightly longer?) chunks.  I folded the lengths of yarn in half to prepare them for gluing on my toy.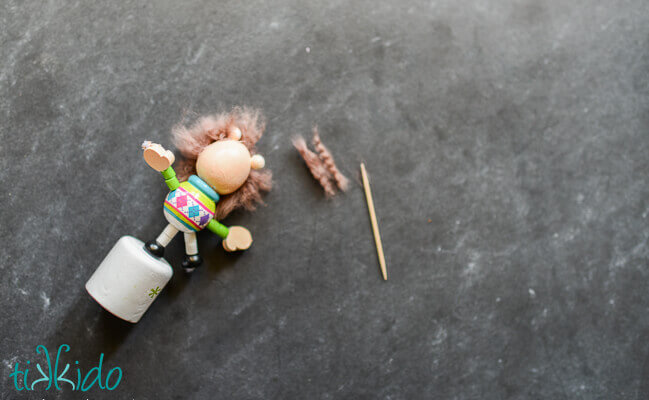 I painted the hands and head of the (polar bear?) toy and let it dry, but I kept that awesome argyle sweater.  Bob totally would have worn that sweater.
I glued each tuft of hair on the head, and used the toothpick to press the center of the tuft into the glue.  My fingers were too big for this delicate work.
Once all the hair was glued in place, I used a pair of scissors to trim the hair into the proper shape.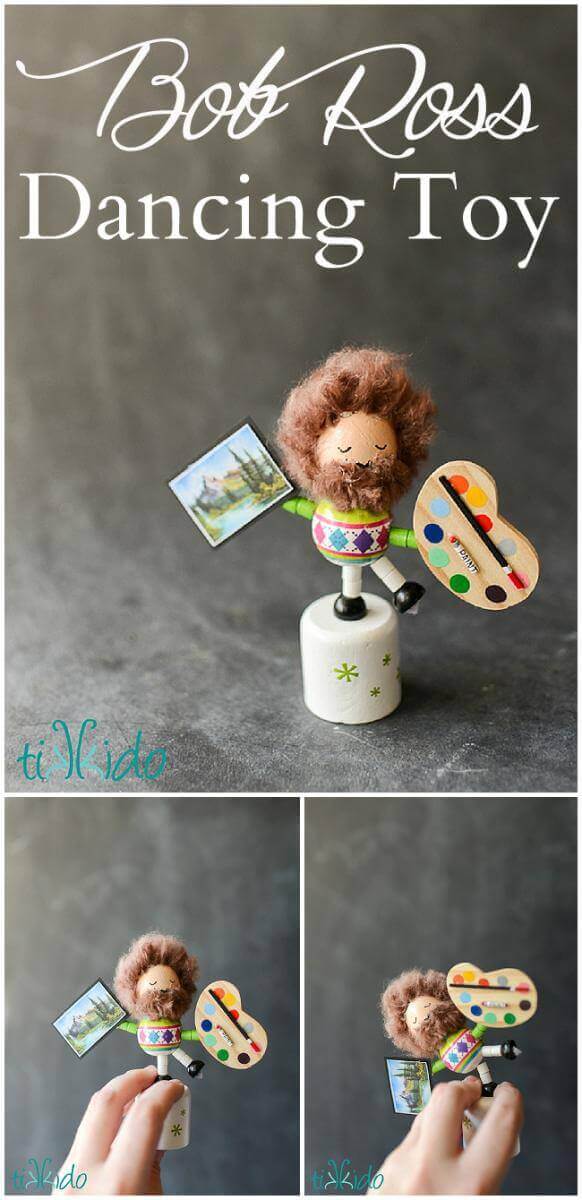 Someone you know needs a little Bob Ross happiness in his or her life, right?  Best stocking stuffer ever!