Printer-friendly version
Browned butter cookies are simple, no-fuss cookies, but are full of so much flavor thanks to the browned butter.  This browned butter sugar cookie recipe is sure to be a new family favorite.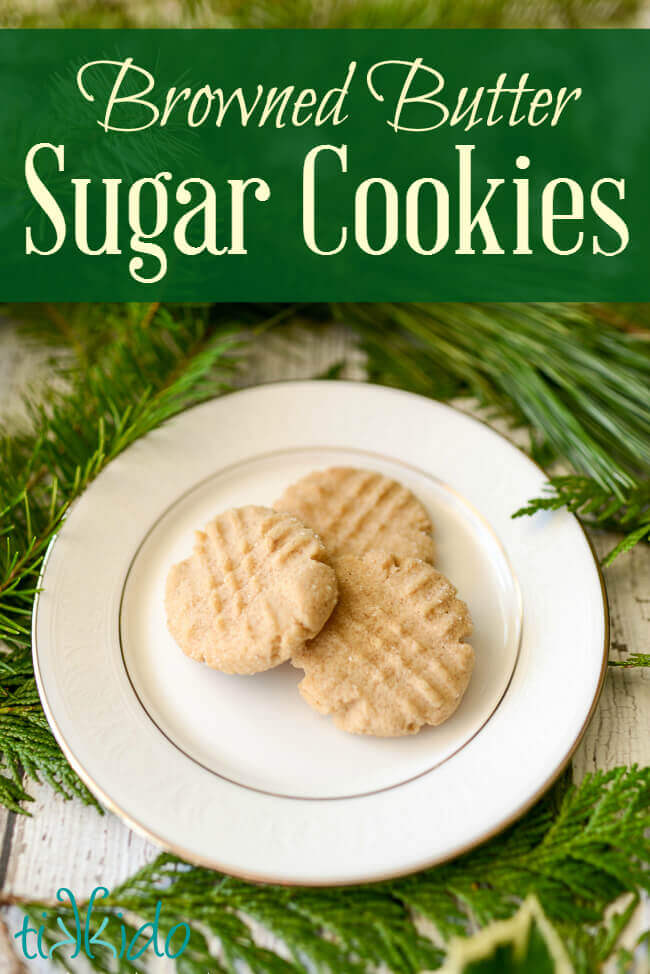 It's time for the Taste Creations Blog Hop for December, and this month, our theme ingredient is SUGAR.  Perfect for Christmas cookie season, right?  
I decided to try something new:  Browned Butter Sugar Cookies.  They're simple, similar to a shortbread, but the browned butter makes these cookies something truly exceptional.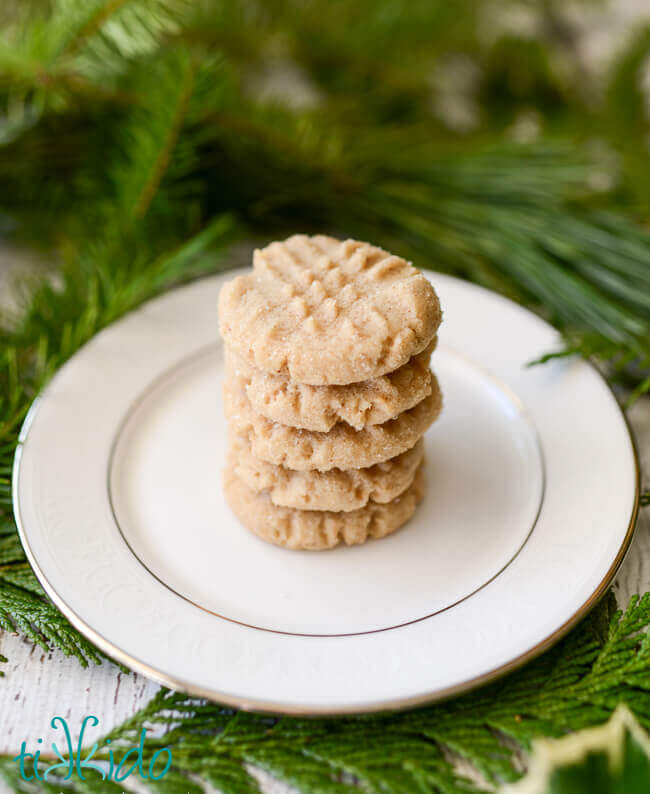 What is browned butter?
Browned butter is regular butter that is cooked until the milk solids in the butter start to turn a golden brown color.  The browning is evidence of the Maillard reaction, a chemical reaction that changes the flavor of the butter and makes it more complex and deep.
In practical terms, it becomes amazingly delicious when it turns that golden brown color.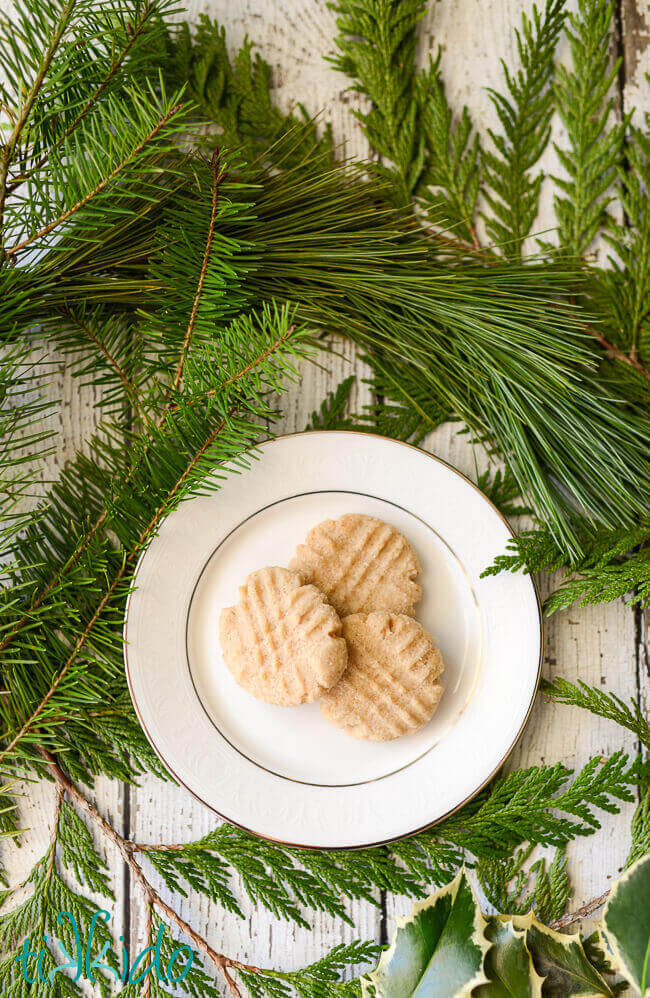 I don't have a browned butter cookie in my collection (I do have an amazing browned butter icing recipe, but that'll have to wait for another post), so I turned to my favorite cookie recipe resource, Land O Lakes.  Every recipe I've tried from Land O Lakes has been absolutely exceptional, and their Old Fashioned Browned Butter Cookies are just as amazing as every other recipe I've tried from their collection.  I only made one very tiny tweak to the recipe for this experiment.
Browned Butter Cookies: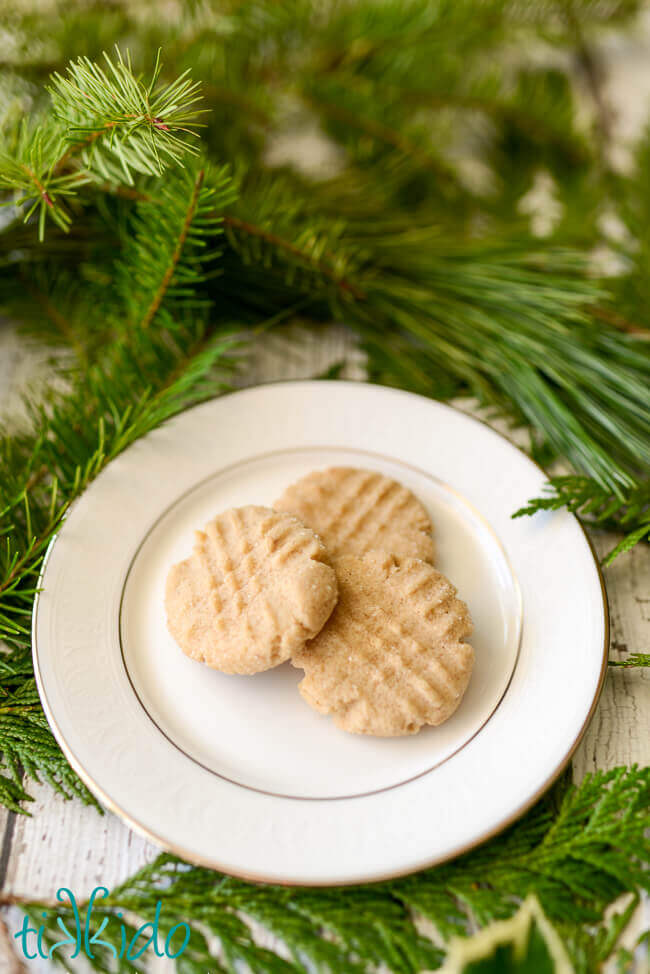 These simple sugar cookies are packed with an amazing depth of flavor thanks to the extra step of browning the butter.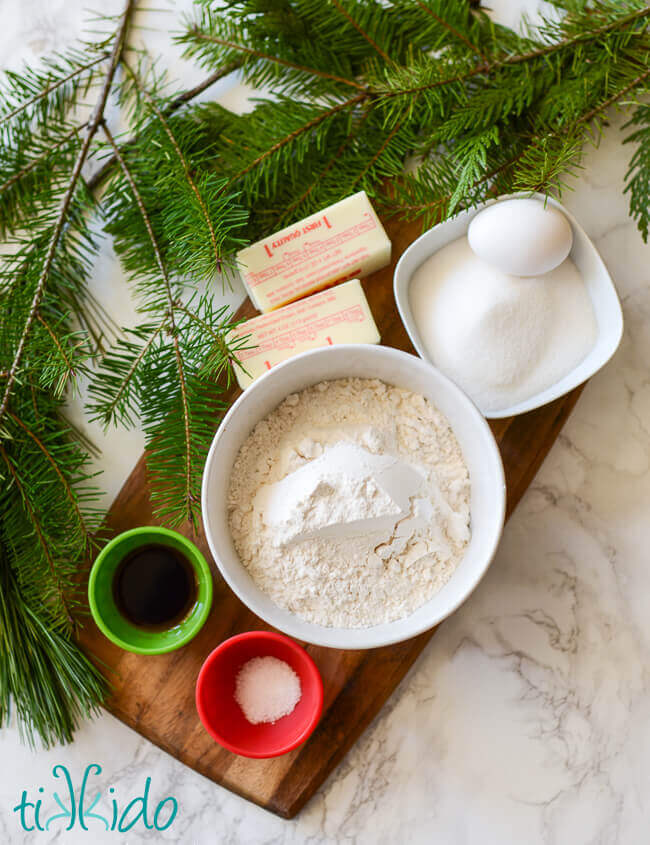 Browned Butter Cookie Ingredients:
1 cup (2 sticks) butter
3/4 cup sugar
1 egg
2 teaspoons vanilla
1/2 teaspoon salt
2 cups flour
sugar (for rolling)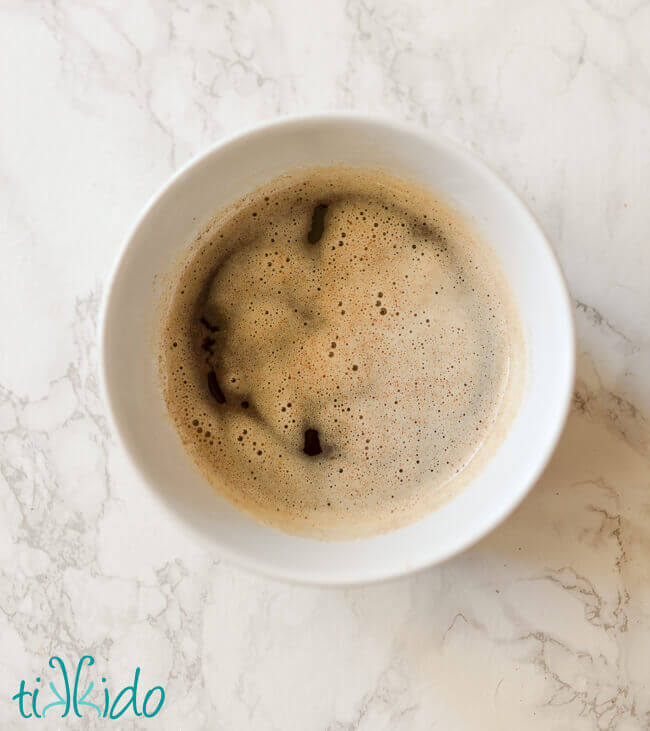 The first step is to brown the butter.  Do this in a saucepan over medium to high heat, but watch it carefully and stir the melted butter constantly!  I like using a largish pot to increase the surface area and because the butter foams up as it is browning.  When it happens, it happens quickly.  I very nearly went from browned butter to burnt butter because my daughter called at just the wrong time.  Luckily, the butter didn't quite burn, and the flavor was AMAZING.  When butter browns, it's because of the Maillard reaction, and it really does create an incredible depth and complexity of flavor.  This extremely browned butter tasted so fabulous that I think I'm going to dance that dangerous line between browned and burnt from now on to develop that flavor.  It's worth the few sticks of butter that I will undoubtedly burn in the future.
Chill the browned butter in the fridge for 30 minutes or in the freezer for 10-15 minutes.  You're just looking to re-solidify, not completely harden the butter again.
Beat the browned butter and sugar together in a mixer.  Add the egg and beat until fluffy.  Add the vanilla, flour, and salt and mix until the dough forms.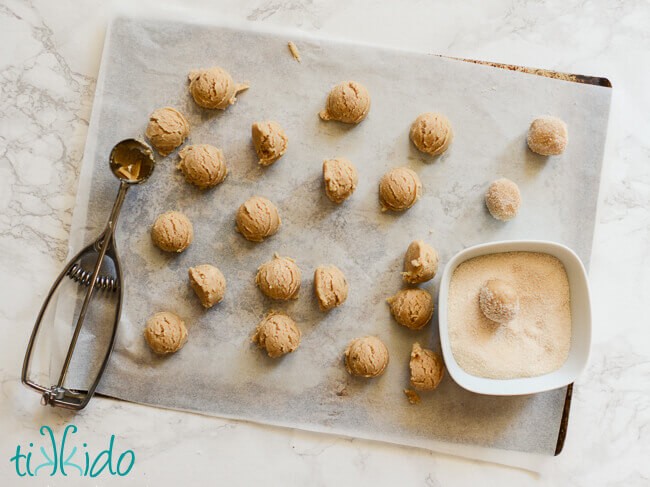 Scoop out dough (a small cookie scoop makes this an easy task), roll into balls, and roll in sugar.
Roll the balls of dough in sugar.  I used vanilla bean sugar (buy here) for an extra boost of flavor, but you could absolutely use regular sugar or colored decorator sugar.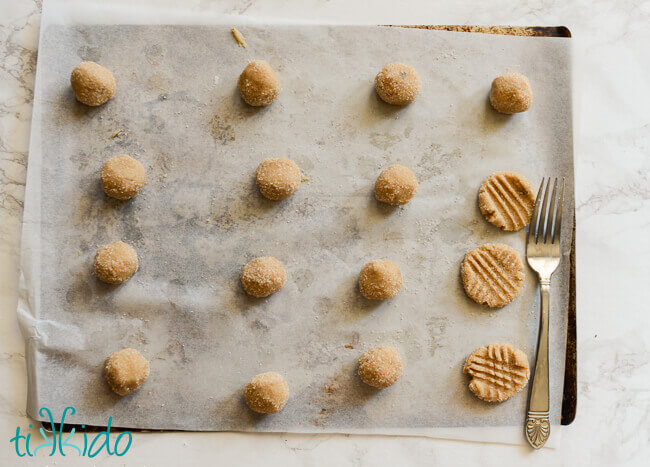 Use a fork to press the cookies flat.  If the cookies start sticking to the tines of the fork, dip the fork in the sugar between pressing the cookies.
When my mom makes pressed cookies like this, she sometimes likes to use the bottom of a cut crystal glass to press the cookies down.  It creates a beautiful, snowflake-like pattern.  I don't own any nice, cut-crystal glasses like that, or I would have shown you how pretty it is.  I do love the classic, criss-crossed fork style too, though.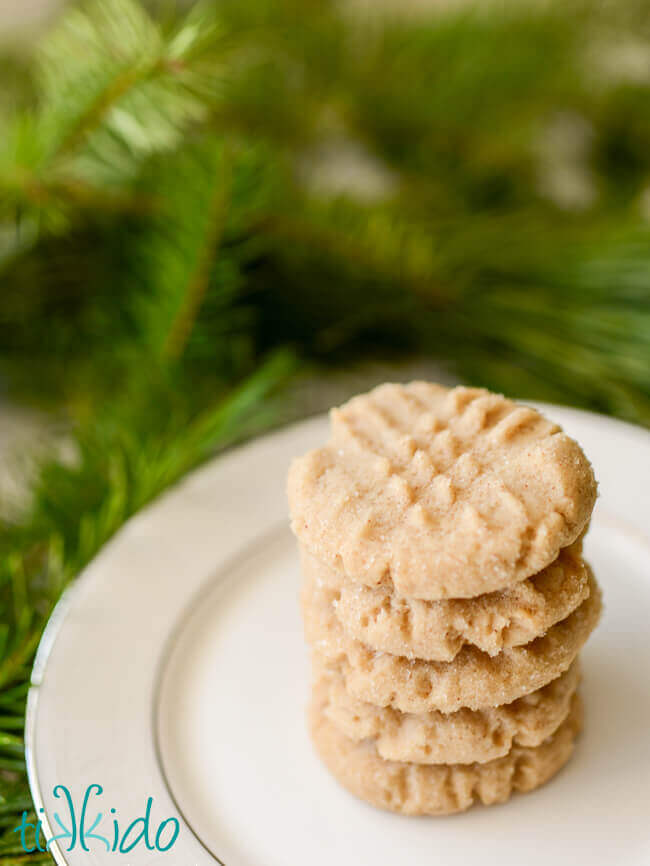 Bake at 350 degrees Fahrenheit for 12 minutes.  
Printable Browned Butter Cookies Recipe
Want a one page, printable version of this browned butter sugar cookie recipe?  Click on the image below to download the PDF version of the recipe.
Want some more sweet holiday baking inspiration?  Check out my fellow Taste Creations Blog Hop bloggers' recipes:
Festive Strawberry Jello Cheesecake Pie by Mom Home Guide
Dark Chocolate Sugar Cookies by An Italian in my Kitchen
Fireball Bites by Our Good Life