Printer-friendly version
Are you attending an Ugly Sweater Christmas party this year but all of your normal accessories just seem too tame?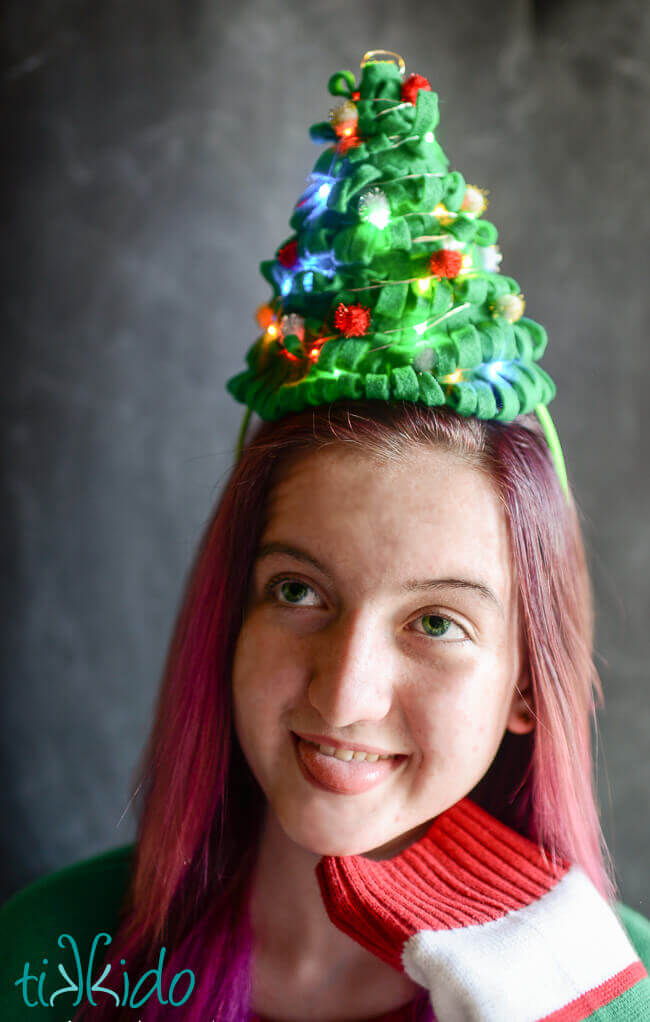 Do I have the right project for you:  the ultimate ugly sweater style Christmas tree hat.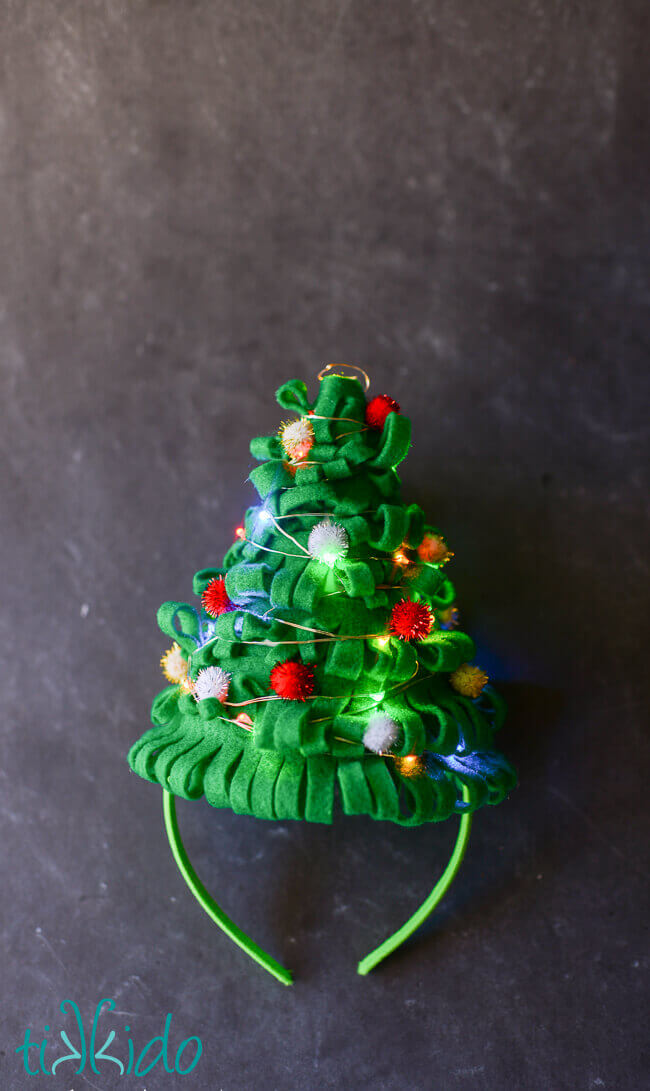 I mean, just look at it!  It lights up!!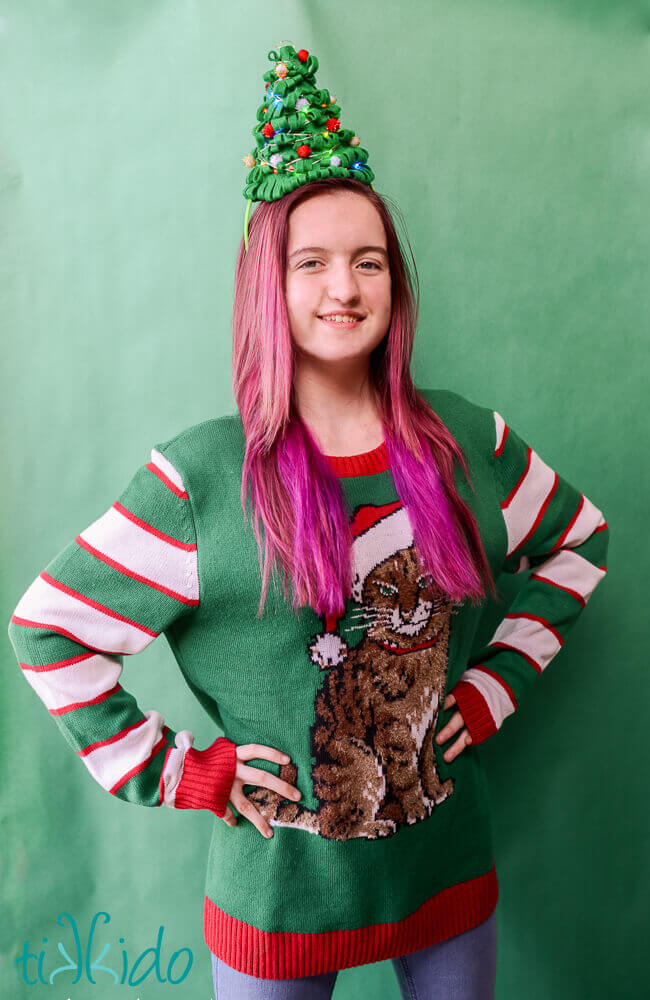 Now that's the perfect way to top off your ugly Christmas sweater holiday look.  Embrace the goofiness!
Ready to find out how to make one for yourself?  Head to Page Two for the full tutorial.
[pagebreak]

Ugly Sweater Style Christmas Tree Party Hat Tutorial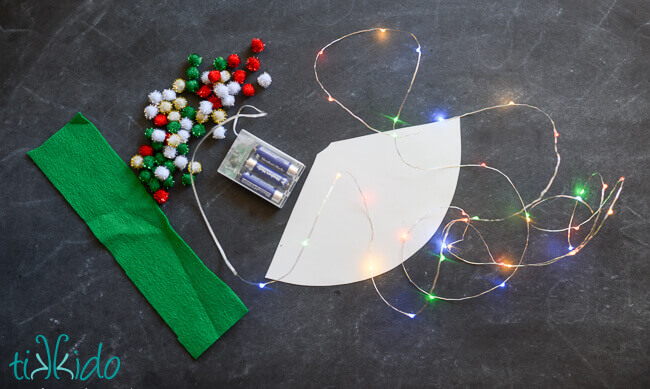 Materials for Light-Up Christmas Tree Hat:
green felt
cardstock or poster board
low temperature hot glue gun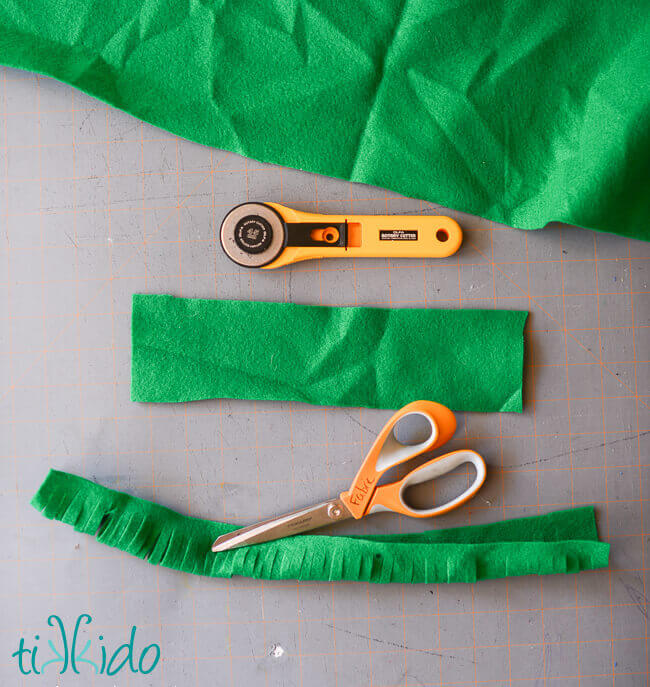 Start by cutting your green felt fringe for the Christmas tree.  Cut felt into long rectangles about twice as tall as you want your fringe to be.  I cut mine approximately three inches tall.  Fold the felt in half, so it's half as tall as the original rectangle.  Use scissors to cut fringe slits in the folded edge of the felt, being careful not to go quite all the way to the top.  Use a low temperature hot glue gun to glue the top edges of the fringe together.    
You could just cut regular fringe, but I like the dimension the looped fringe gave the hat, and it took the same amount of time.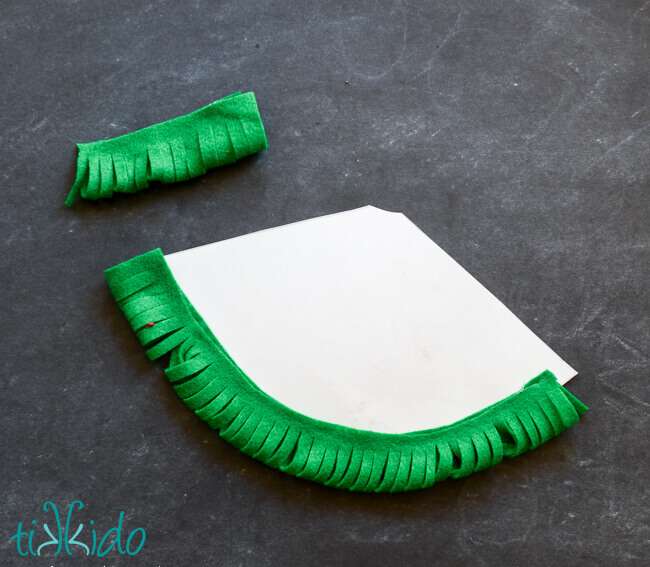 Cut a hat shape out of cardstock or poster board.  I link to a good paper hat template in my fabric-covered party hat tutorial here.  Use the hot glue gun to glue the fringe to the poster board hat shape.  Leave about a half an inch uncovered on one side (so you have a flat place to glue the hat together in a cone shape after the felt is on.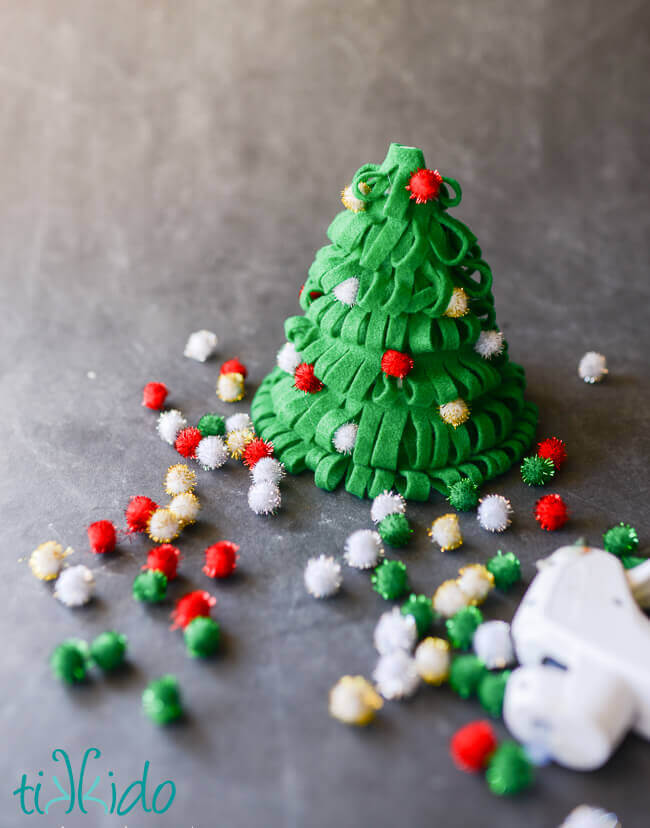 Decorate with pom pom ornaments.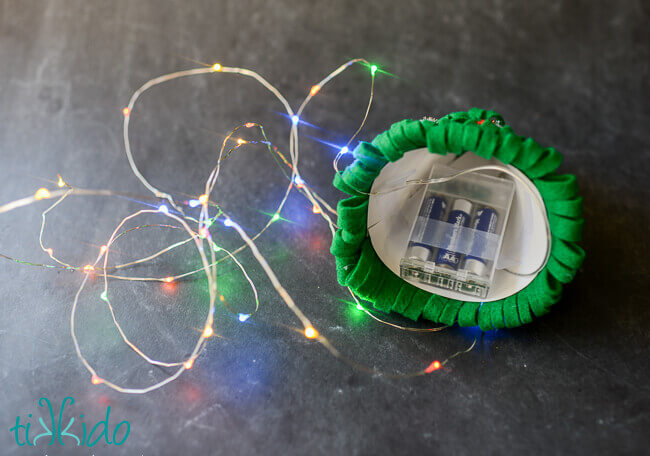 Then just add your lights!  I got this strand of LED battery operated lights at Michaels, but these ones I found on Amazon would be even better.  I like the smaller, lighter battery pack, and they qualify for Amazon same-day delivery!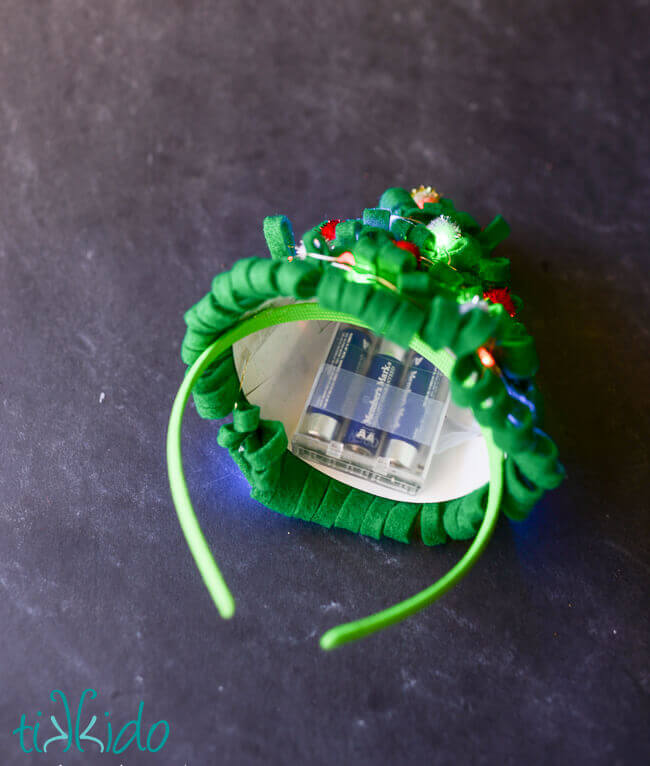 I taped the battery pack in place so it would be easy to re-use the light strand for other projects.  The fabric covered headband (I get those at the dollar store in multi packs) is hot glued to the cardboard inside of the hat.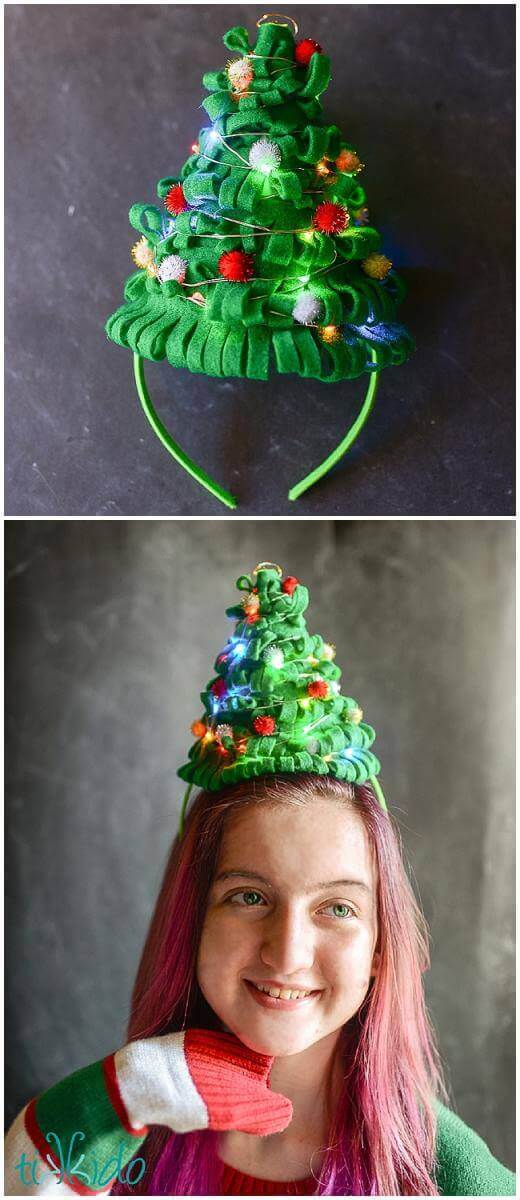 Gloriously goofy, right?