Printer-friendly version
I love Christmas, but I don't do much in the way of outside decorating.  I wish I did.  But neither my husband nor I prioritize that during the busy holiday season, so I content myself with a few strands of lights around a couple bushes and a wreath on the front door.  But I did add a little extra something to our outside decor this year, and it's a nod to my gingerbread obsession.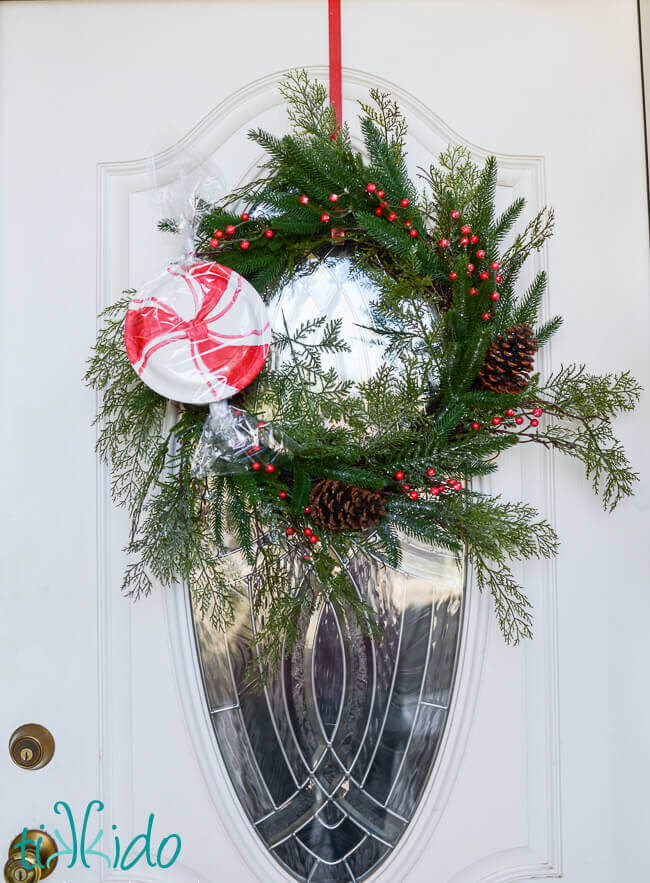 Giant faux peppermint candies on the wreath and garland!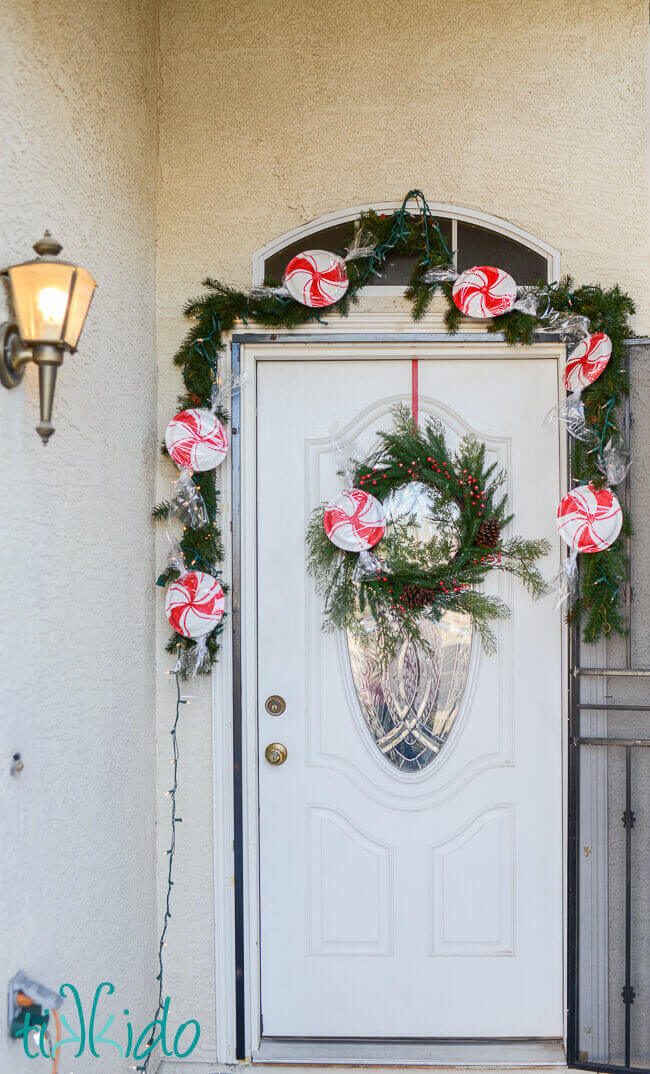 If I had all the money in the world, I't totally deck out my house as a giant gingerbread house.  Or hire someone to do it, at least, since I definitely don't have the time for that.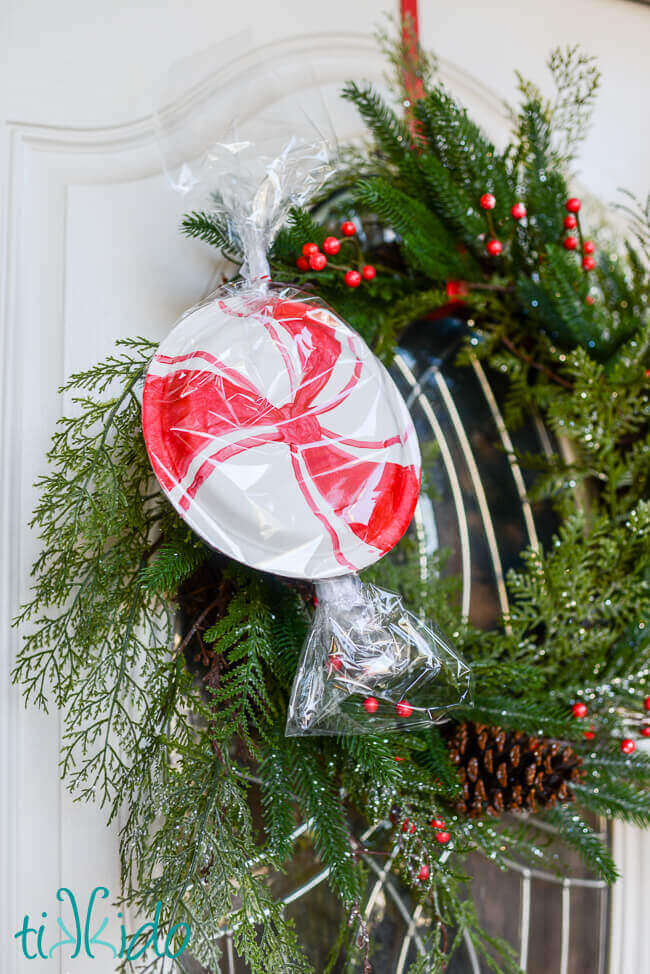 But I do love how this is a little bit gingerbready!  
Giant Peppermint Candy Garland Decorations Tutorial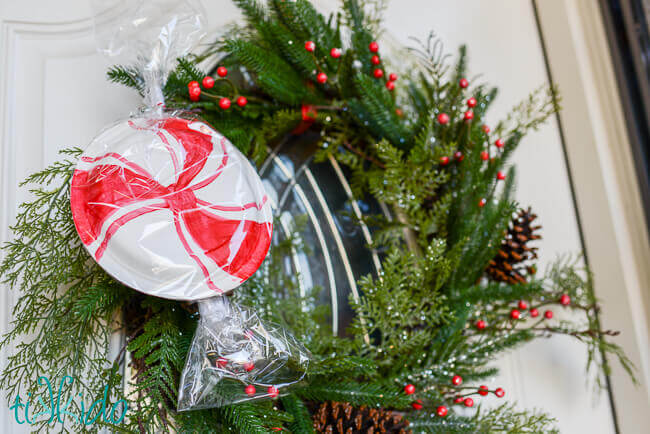 These large-scale peppermint candy decorations and the perfect size for wreaths and garlands.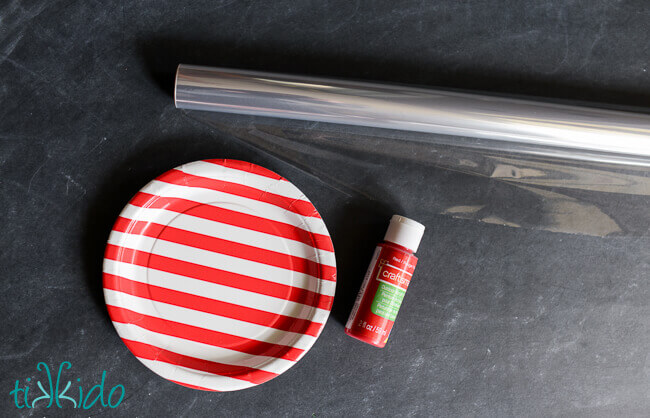 Materials for Large-Scale Peppermint Candy Decorations:
8" paper plates
cellophane wrap
red craft paint
tape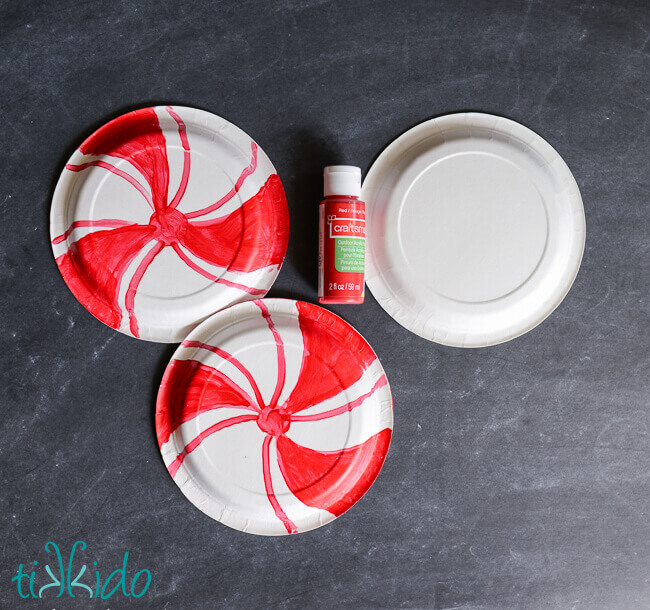 I originally wanted to just buy some paper plates that look like peppermints.  Surely they'd be easy to find, I thought.  I thought incorrectly, evidently.  (I have since found these on Amazon--why weren't they available when I was making these??) So I bought some small (dessert size) paper plates, turned them over, and painted on some swirls with red craft paint.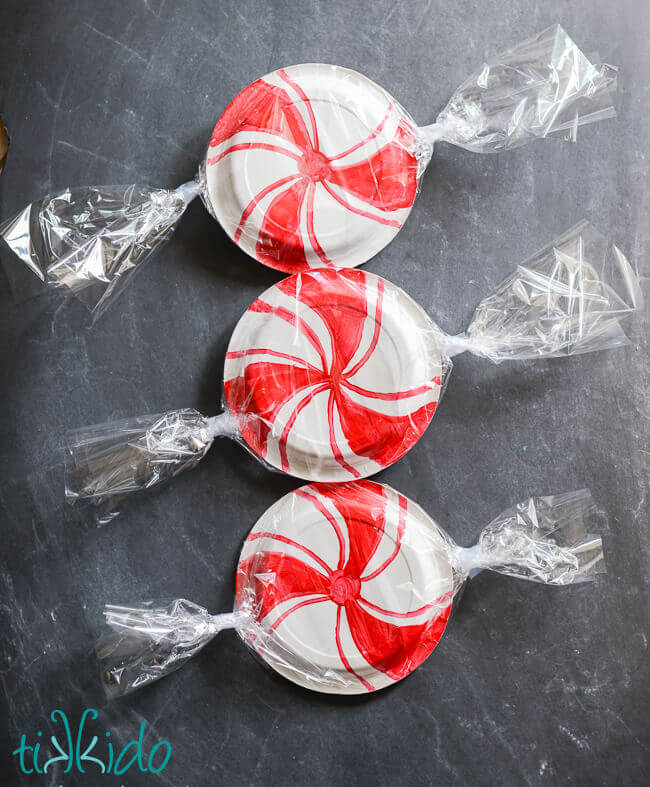 After the paint had dried, it was a simple matter to wrap the plates in cellophane, and secure the twisted ends with a bit of tape.  You could also use string or a bow, but real candies aren't tied with a bow, so I stuck with clear tape.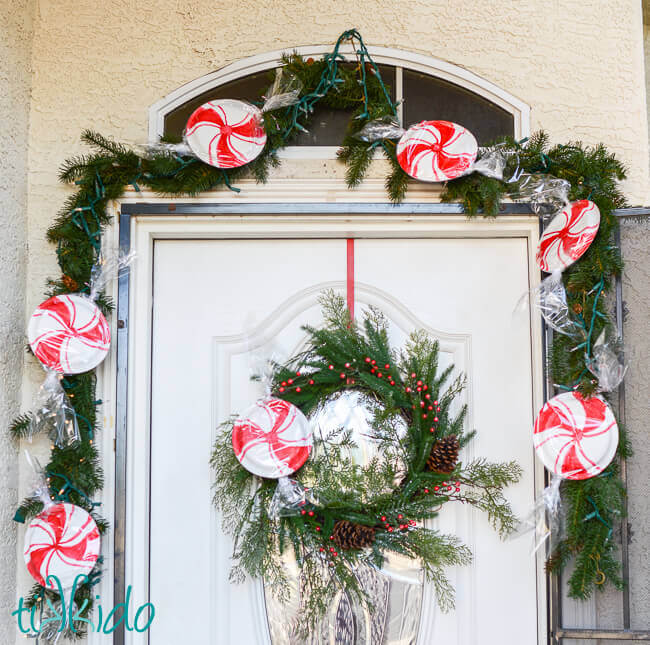 They were easy to tie on to my garland and wreath decorating my front door, and I love the addition to my collection of holiday decor.