Printer-friendly version
Looking for an easy DIY tree topper tutorial?  This gorgeous Christmas tree topper is dramatic, gorgeous, and so easy to make!  It's made with floral picks, easily available from any craft store or online.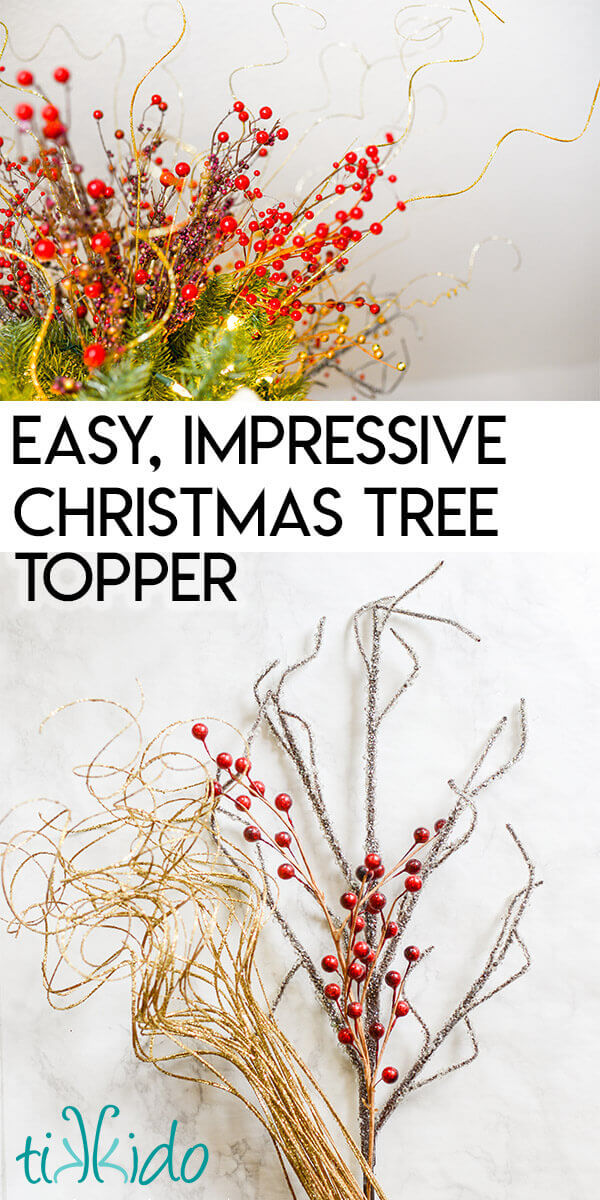 How to Make a Tree Topper with Picks
This is not so much a tutorial as an idea for creating an impressive, EASY Christmas tree topper.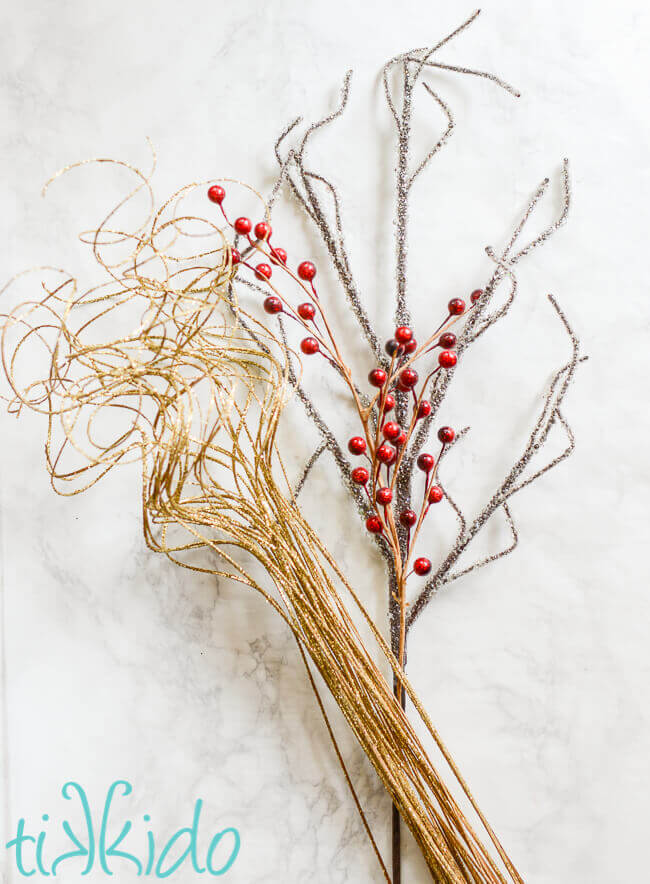 All you need are assorted picks from the craft store.  Big ones--you want them to be visible up there sticking out of the top of the Christmas tree.  I'm not talking about the itty bitty ones that people use to decorate wreaths.  You want the kind that are at least 12" long to create this effect. 
I particularly like the picks that look like branches of berries, because they add density to the display, without having to buy too many picks (I always try to keep my project costs as low as possible).    I also really like using some glittered curly ting ting branches.  They're big, sparkly, and dramatic.  I got mine at Michaels, but you can get them online, too.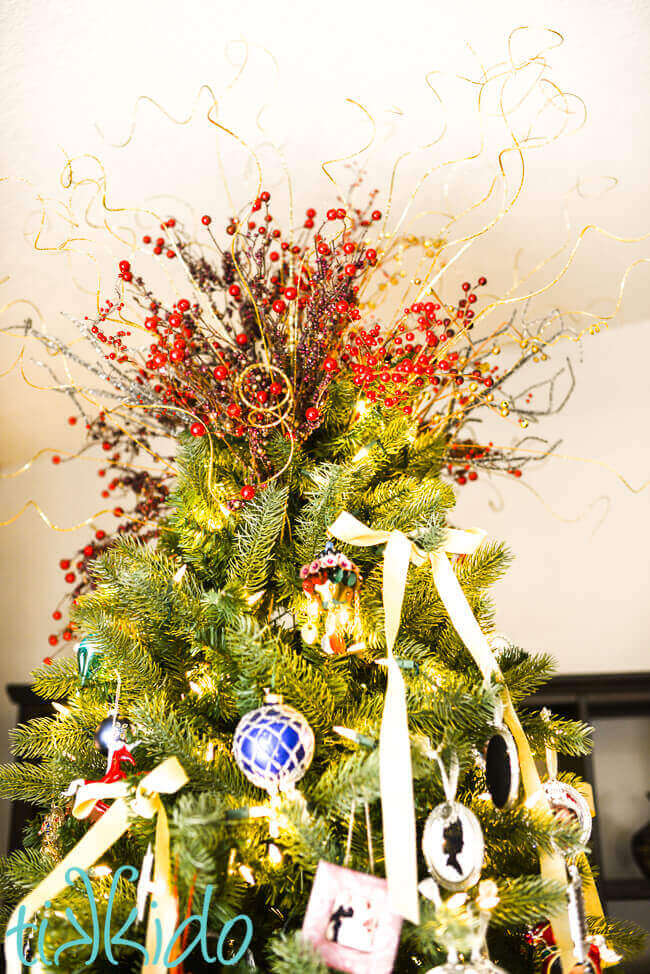 To create this dramatic effect?  Just stick the assorted picks in the top of the tree!  There's nothing special in there holding them in place; you just kind of stick them in and they stay perfectly all on their own.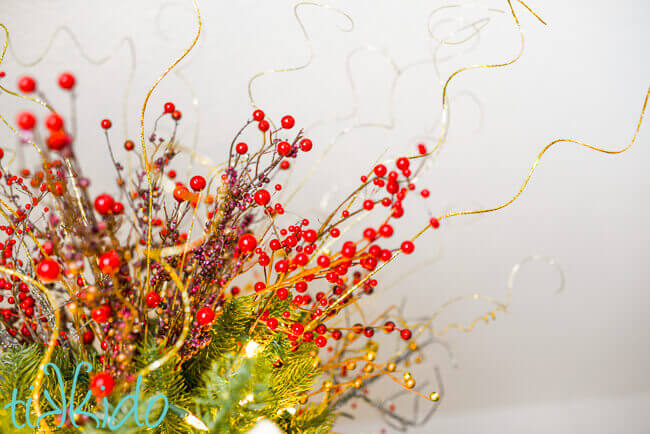 I love the dramatic look this gives to the top of my Christmas tree.  What's on top of your tree?
Other DIY Christmas Tree Topper Tutorials from fellow Bloggers
Looking for some other DIY Christmas tree topper ideas?  Check out these tutorials:
Other DIY Christmas Decorations You Might Like: