Printer-friendly version
It's day 10 of the 12 Days of Christmas blog hop, and we're sharing our best Christmas tree ideas and inspiration today.  I'm showing off my easy DIY christmas tree topper that really makes a statement. I can't even call it a craft.  It's more of a technique, but it has an amazing WOW factor.
Welcome to Day 10 of the Fourth Annual 12 Days of Christmas Series!
We have teamed up with 50 plus bloggers to bring you  oodles of DIY ideas and recipes to make your holiday season merrier. There are 12 different posts in the series and we have spread them out over a four week period with three posts per week. Now is the time to subscribe!
GO HERE for the complete list of Dates and Topics plus a collection of most popular holiday ideas including ornaments, games, recipes and more from all 50 plus talented bloggers!
It's Day 10 and we are sharing our Christmas Tree!
---
Easy DIY Christmas Tree Topper: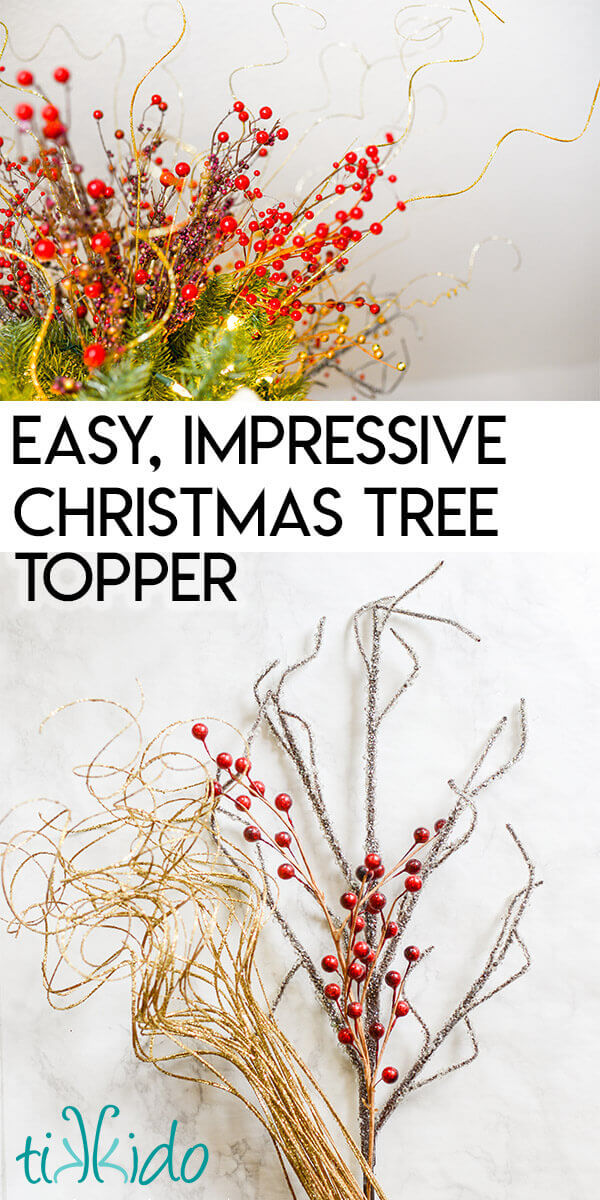 This is not so much a tutorial as an idea for creating an impressive, EASY Christmas tree topper.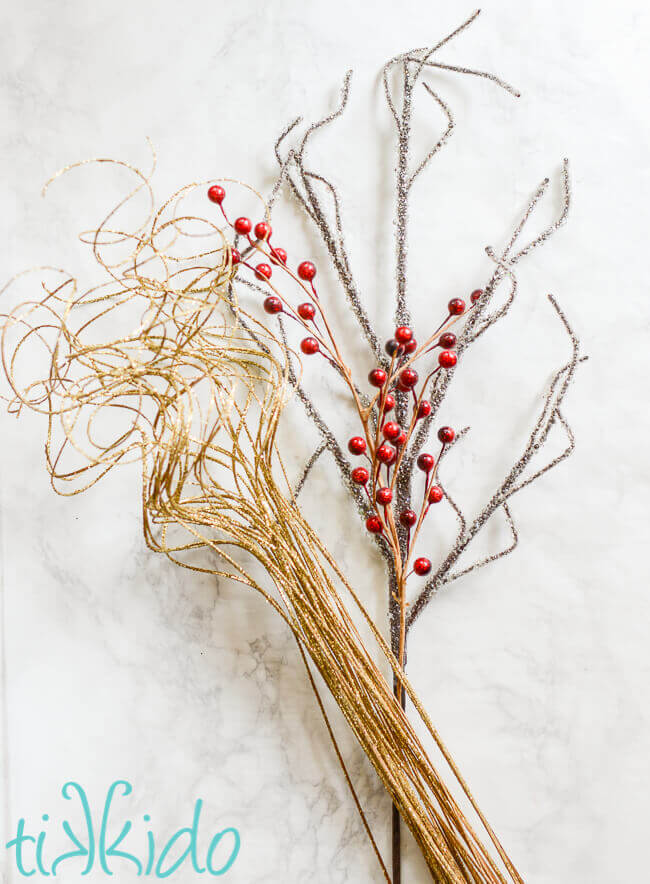 All you need are assorted picks from the craft store.  Big ones--you want them to be visible up there sticking out of the top of the Christmas tree.  I'm not talking about the itty bitty ones that people use to decorate wreaths.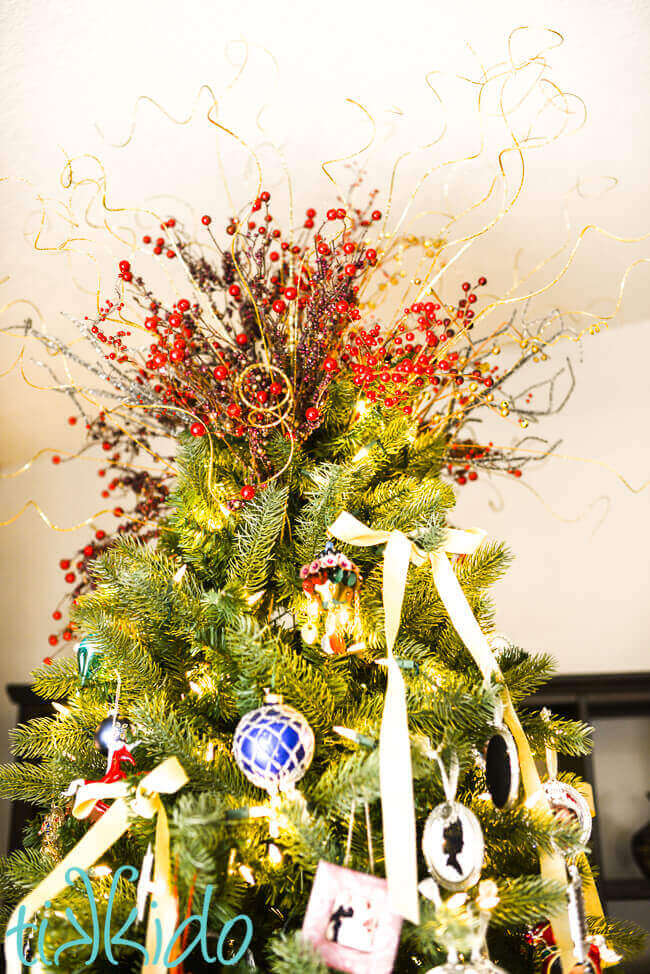 To create this dramatic effect?  Just stick the assorted picks in the top of the tree!  There's nothing special in there holding them in place; you just kind of stick them in and they stay perfectly all on their own.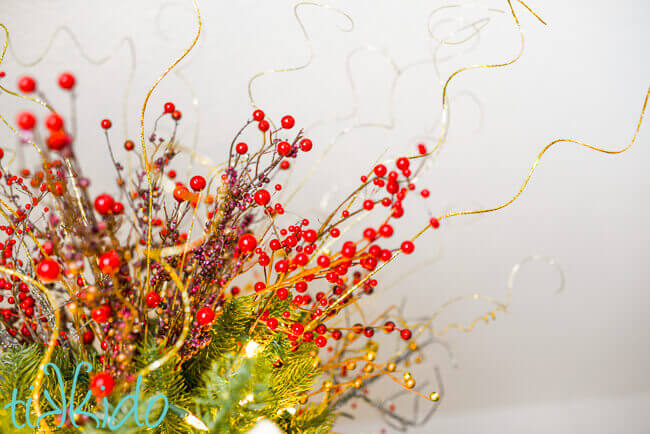 I love the dramatic look this gives to the top of my Christmas tree.  What's on top of your tree?
Scroll down for many more Christmas Tree decor ideas you can use this holiday season!
---