Printer-friendly version
When Halloween passes, don't pack up those skeletons quite yet, because November 1st starts the Mexican Day of the Dead celebration, Dia de los Muertos.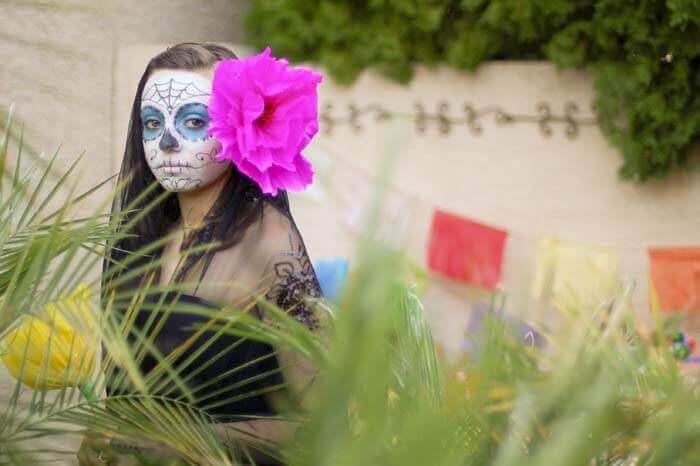 Dia de los Muertos is as much a celebration of life as a remembrance of loved ones who have died.  Families and friends gather, tell stories, dance, play music, decorate with bright colors and fanciful figures, and feast on their loved-ones' favorite foods.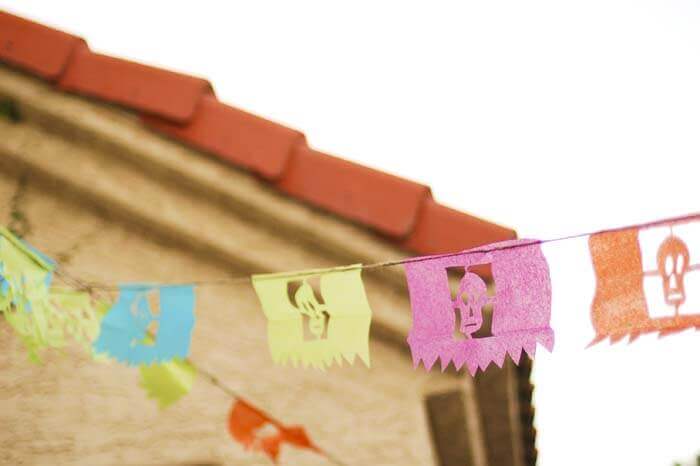 Many Mexican folk arts involve paper crafts, and I wanted to honor that at our Day of the Dead celebration.  Traditional papel picado, ("perforated paper") banners were strung over our courtyard location.  My version used the classic skull motif, but was substantially more simple than the amazing papel picado that some artists make.  For some truly impressive examples, check out AyMujer on Etsy.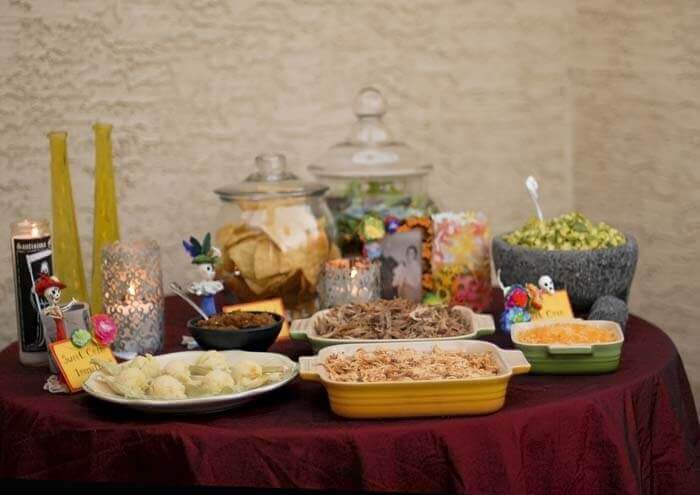 Our feast was designed to be delicious and self-serve.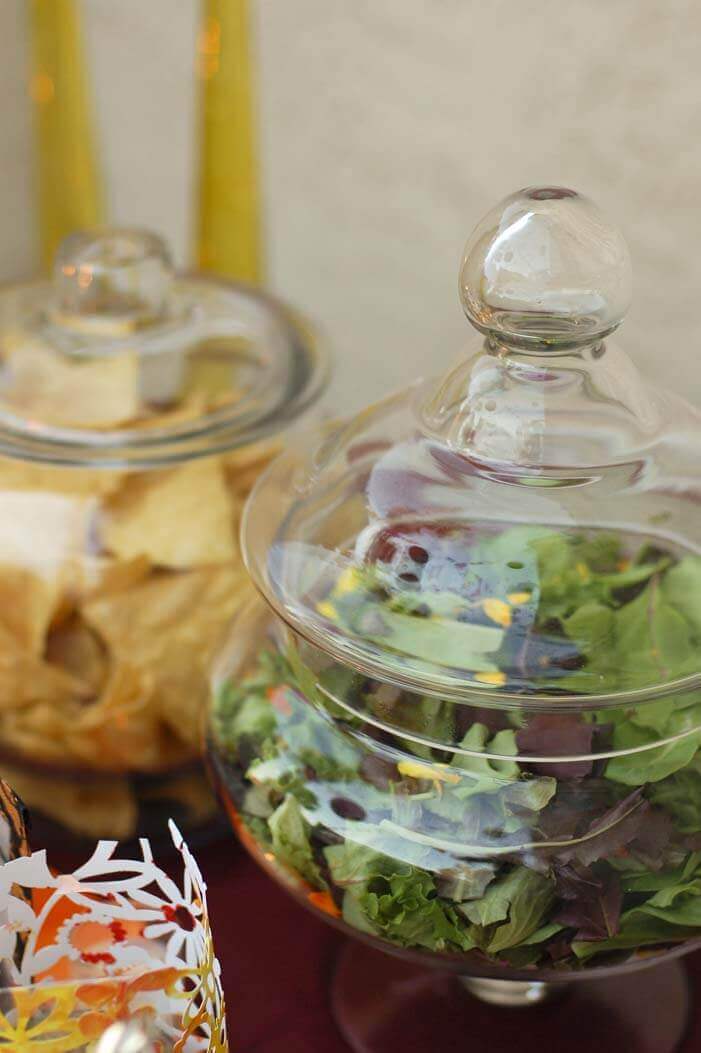 Our salad featured bright marigold leaves.  Marigolds are the traditional flower associated with Day of the Dead celebrations, and are typically used in the decor.  But they're also an edible flower, and have a delicious, lemony flavor.   they also look absolutely gorgeous in a salad.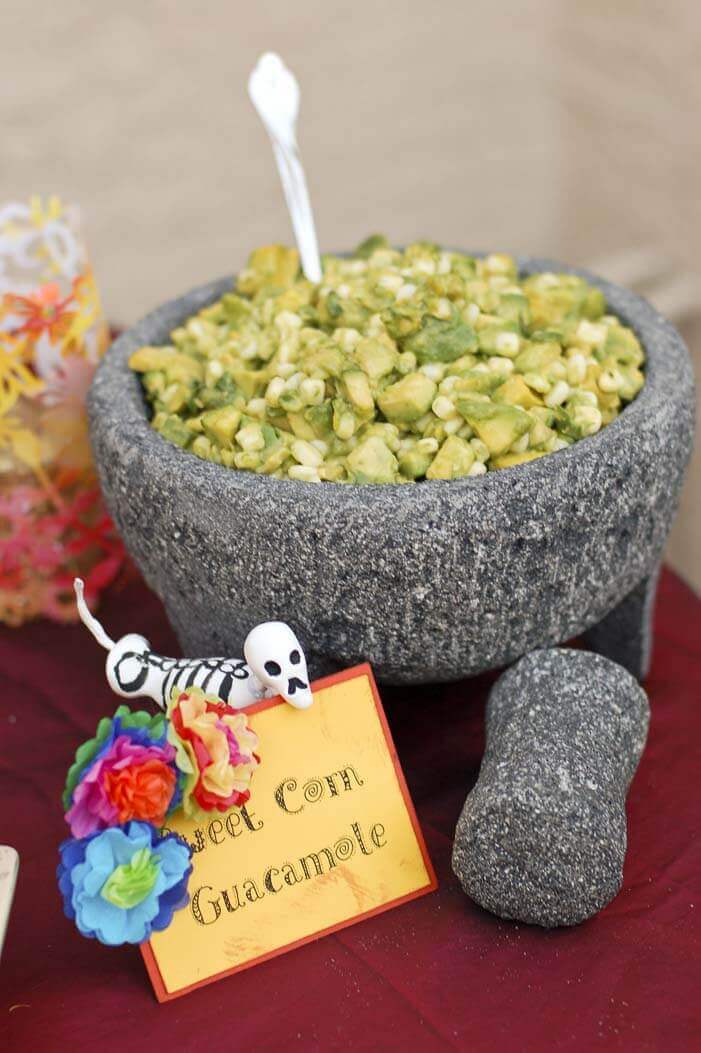 Sweet corn guacamole and a selection of salsas were the perfect match for the freshly made tortilla chips.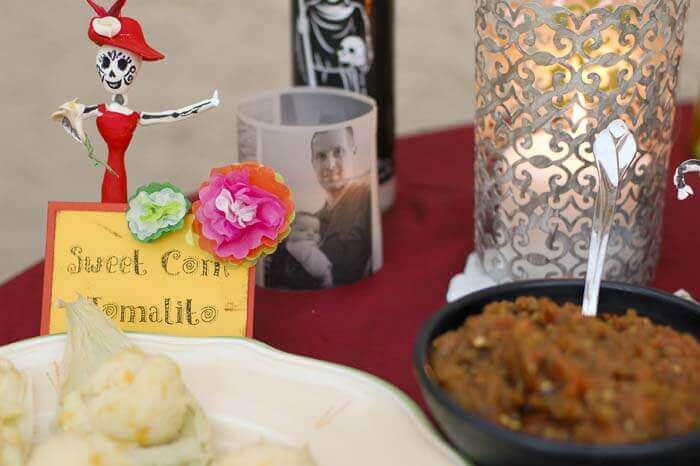 Sweet corn Tomalito, a sweet corn pudding kind of dish, was served on fresh corn husks. Carnitas and shredded chicken rounded out the savory dinner offerings.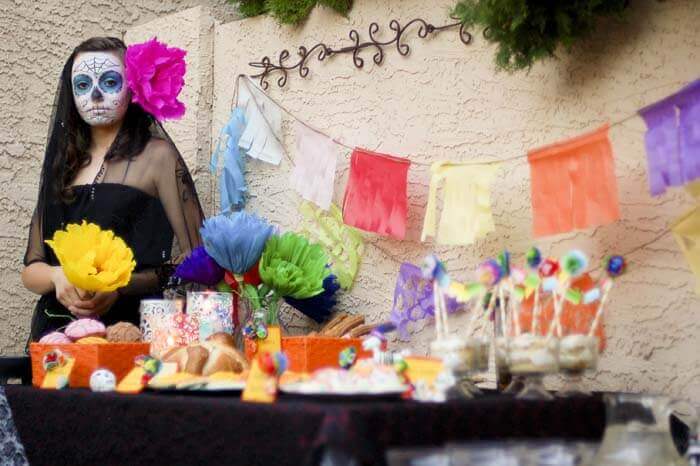 Our dessert table was a colorful feast for the eyes as well as the taste buds.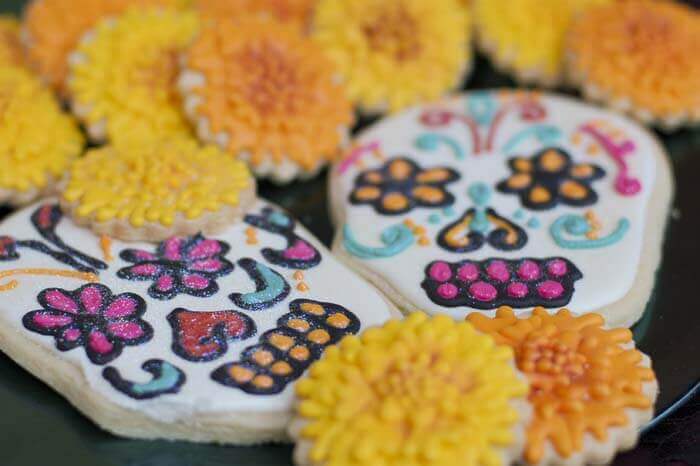 I made sugar cookies that looked like the traditional decorated sugar skulls of Dia de los Muertos--so bright and colorful!  I made the marigold cookies using a fabulous tutorial from The Sweet Adventures of Sugarbelle.  She has excellent, easy to follow instructions, and the cookies looked spectacular on our dessert table.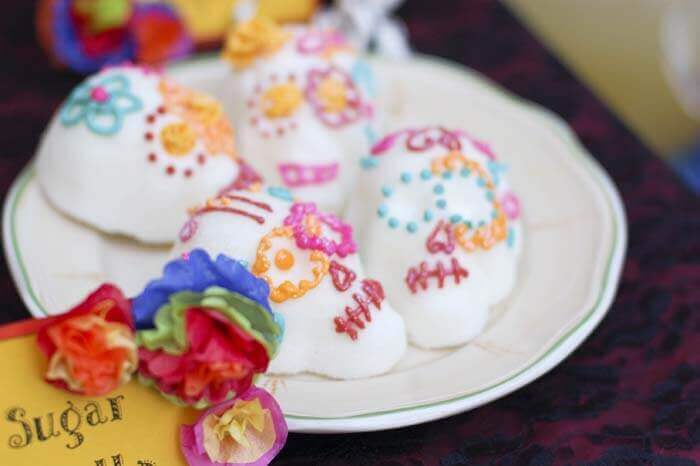 I also made some actual traditional sugar skulls.  Though edible and sweet, they were rather tough actually to eat.  Sugar skulls are typically used just for decoration, and are even often decorated with sequins and other inedible items along with the icing.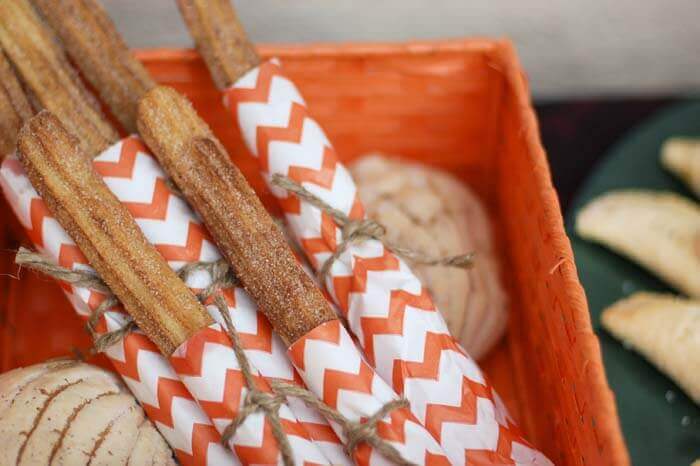 Churros, wrapped in chevron favor bags and twine, were a favorite with guests at the party, no matter how old.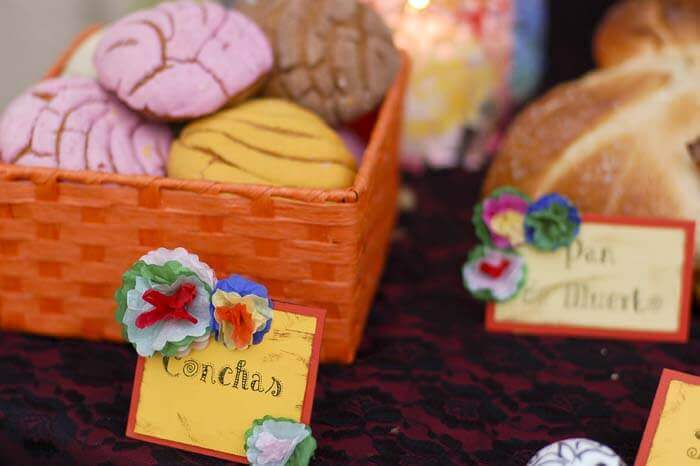 Conchas from a local Mexican bakery added a colorful element to the table.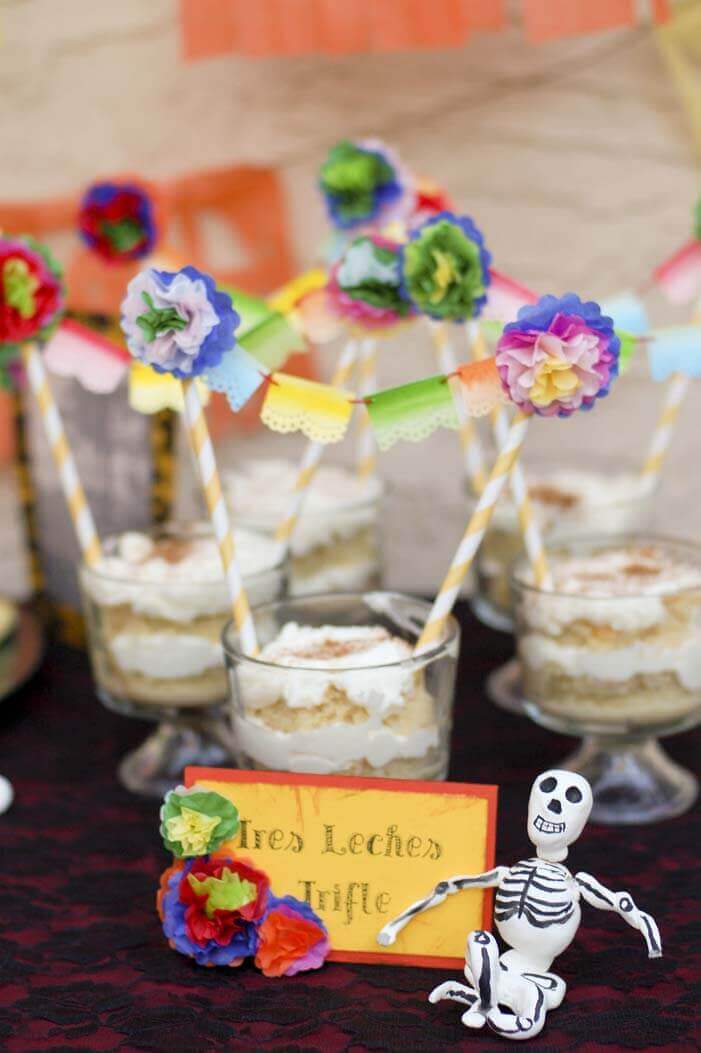 Tres leches trifles were absolutely delicious, and my favorite thing at the party by far.  And I loved how the miniature papel picado banners looked in each dish!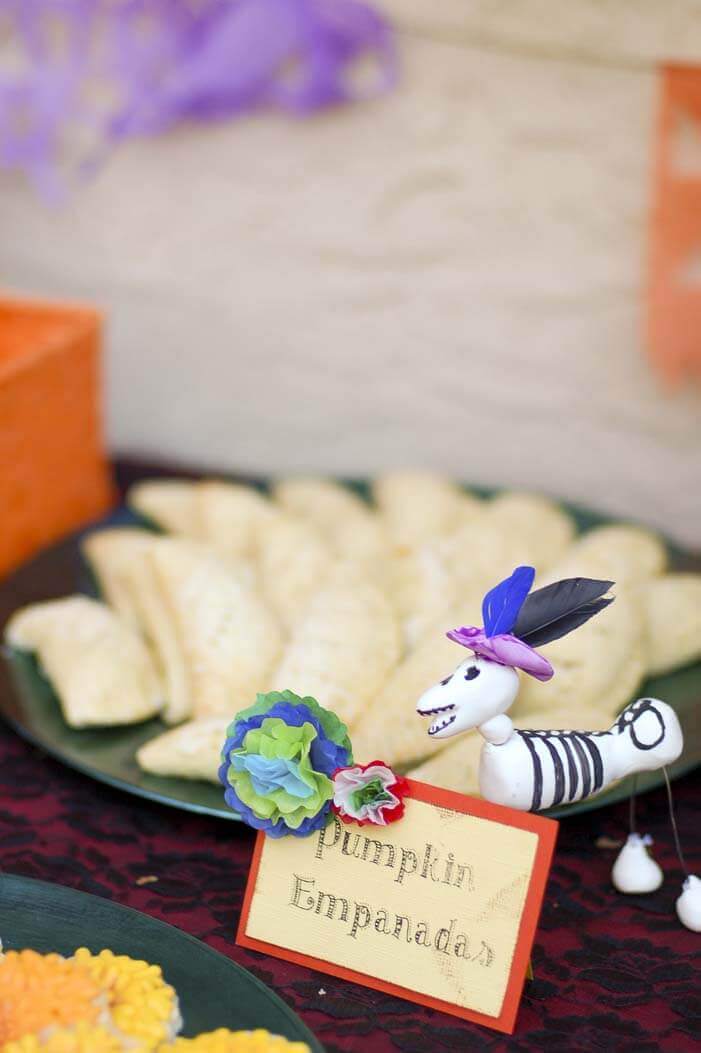 Pumpkin empanadas were also amazingly delicious.  I used a fabulous recipe from Muy Bueno.  The recipe is available on the blog, or in their fabulous new cookbook.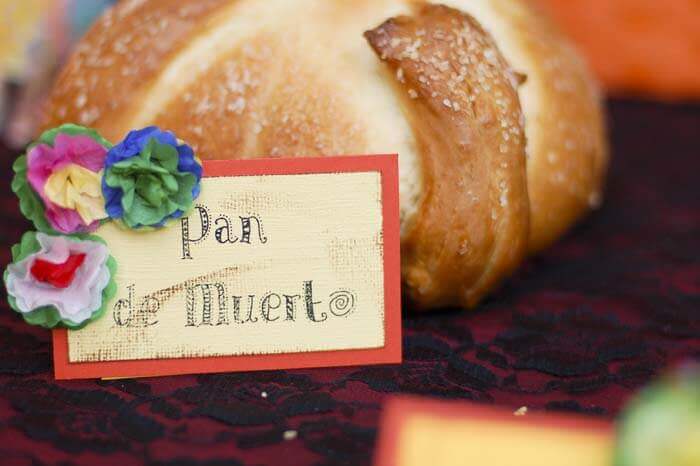 Pan de Muerto, Bread of the Dead, is a classic element of any Dia de los Muertos celebration.  Lightly sweet, flavored with orange zest and anise, it's fabulous any time of day, but fit in nicely on our dessert display.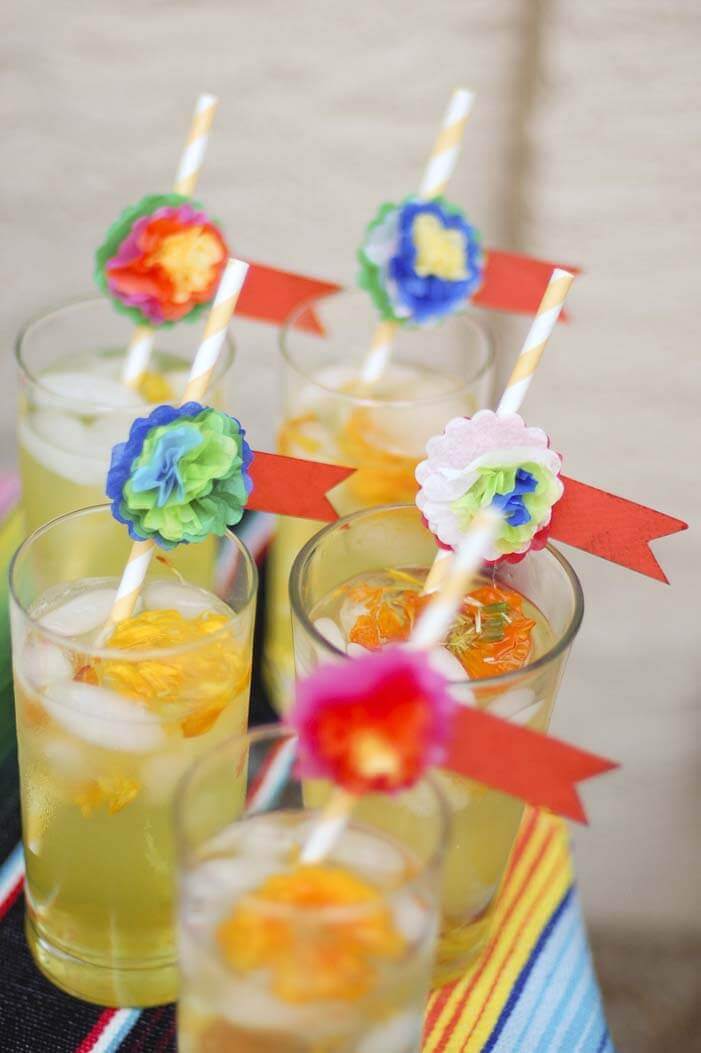 I created a signature cocktail for this party, the Marigold Muerte.  I'll be sharing the recipe soon in an upcoming post!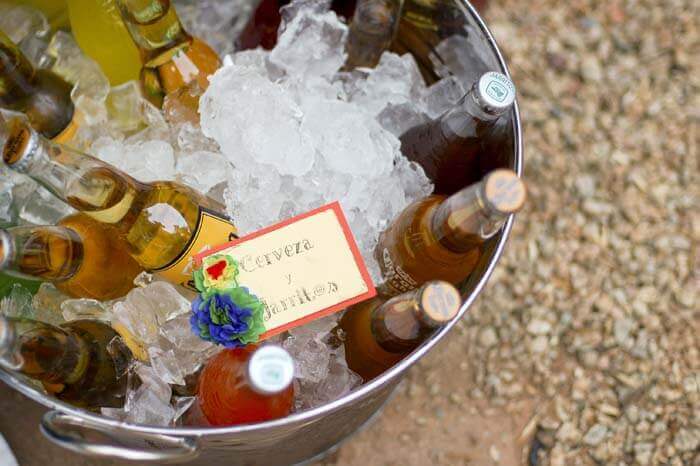 A selection of Mexican beers and sodas were available on ice...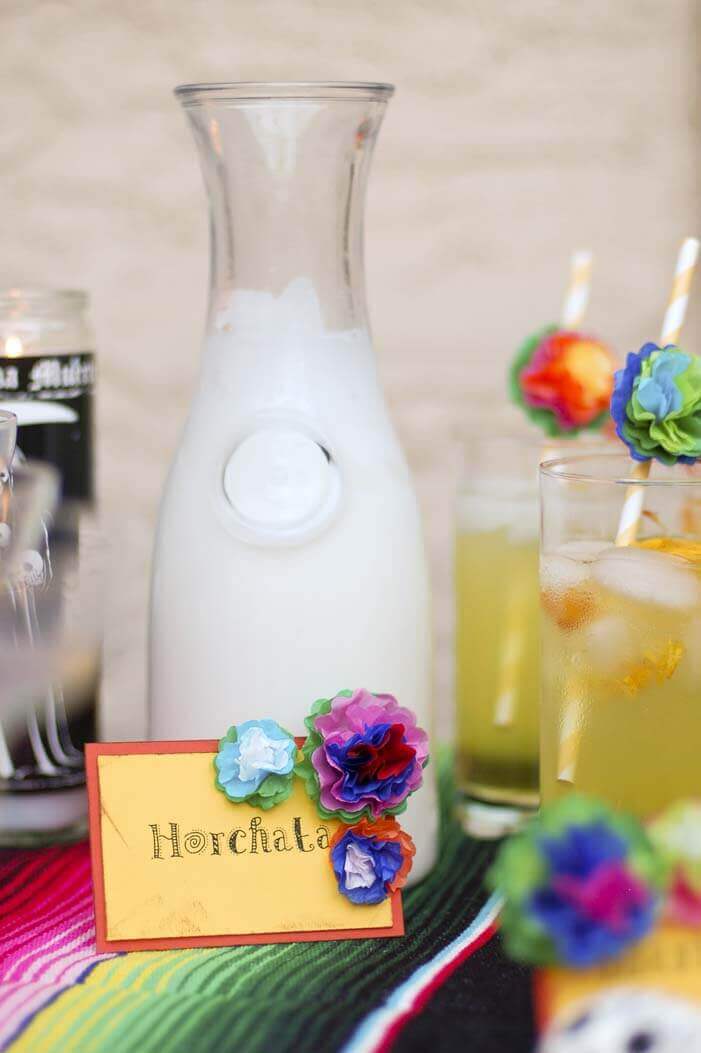 ...horchata was available for those who didn't want alcohol...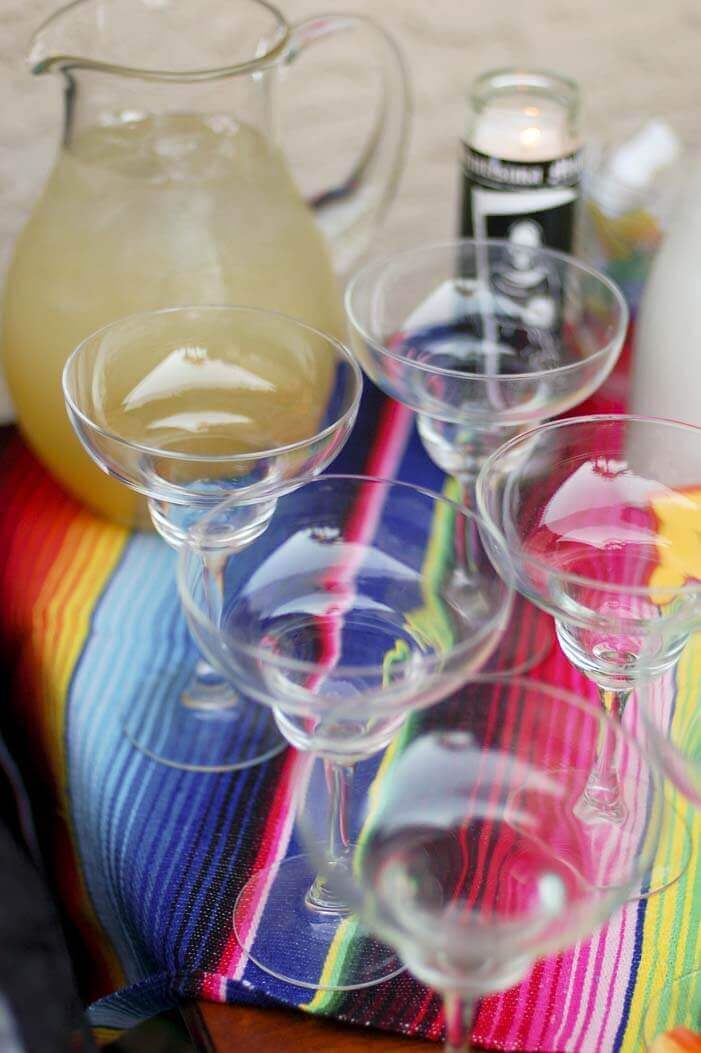 ...and of course homemade margaritas for those who did!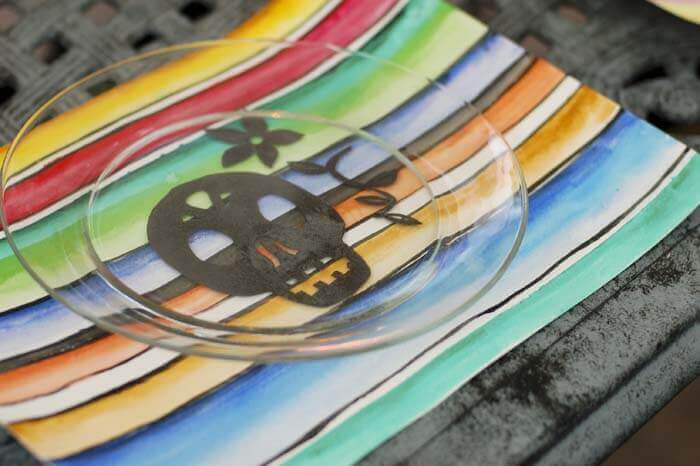 Even the plates, placemats, and napkin rings were hand-crafted for the party.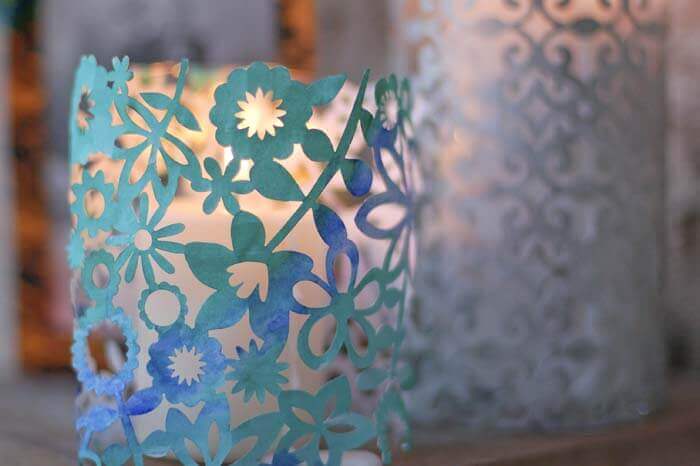 Candles were everywhere at this evening event.  Some were wrapped in cut paper reminiscent of intricate papel picado or Mexican tin work.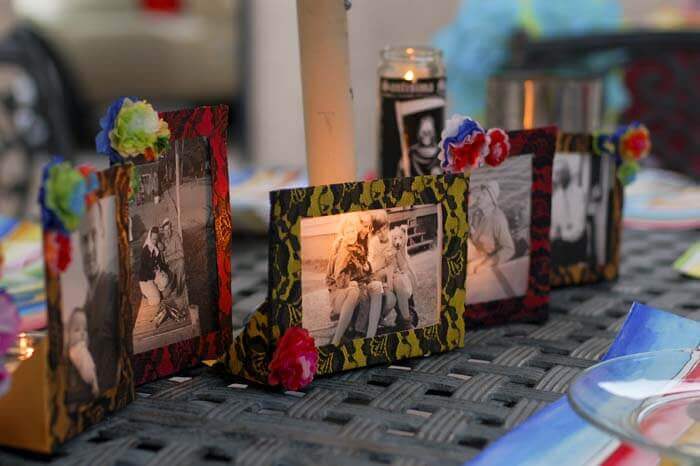 But most of the candles illuminated velum picture candle holders, the warm, flickering light illuminating the faces of those we've loved and lost.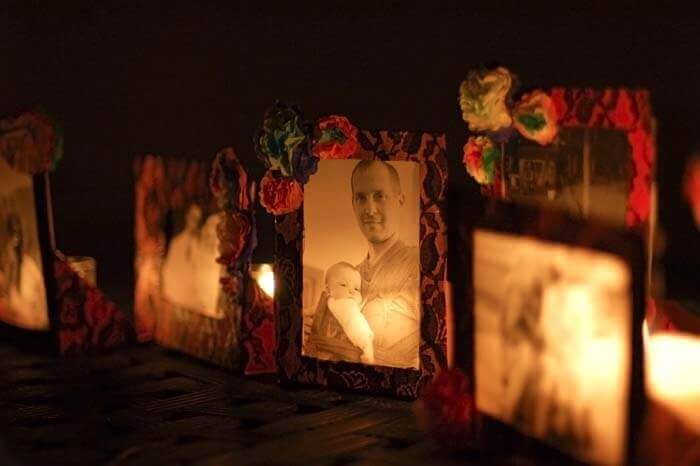 Surrounded by the warm glow of candlelight, the smiling faces of our loved ones, and the friendship and company of those dear friends still with us, our Day of the Dead celebration was a magical experience.