Printer-friendly version
It's the final installment of the Doctor Who birthday party!  (In case you missed it, check out part 1: decor, and part 2: desserts.)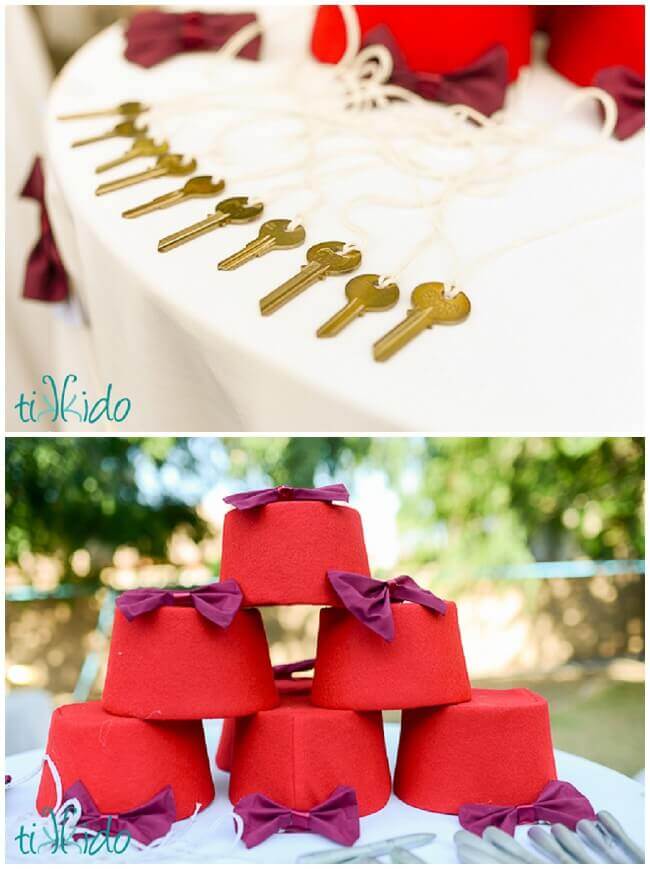 When the guests arrived, they were greeted with our favors/party props.  Bow ties/hair bows, fezes, TARDIS keys, and sonic screwdrivers (spray painted silver LED flashlight pens).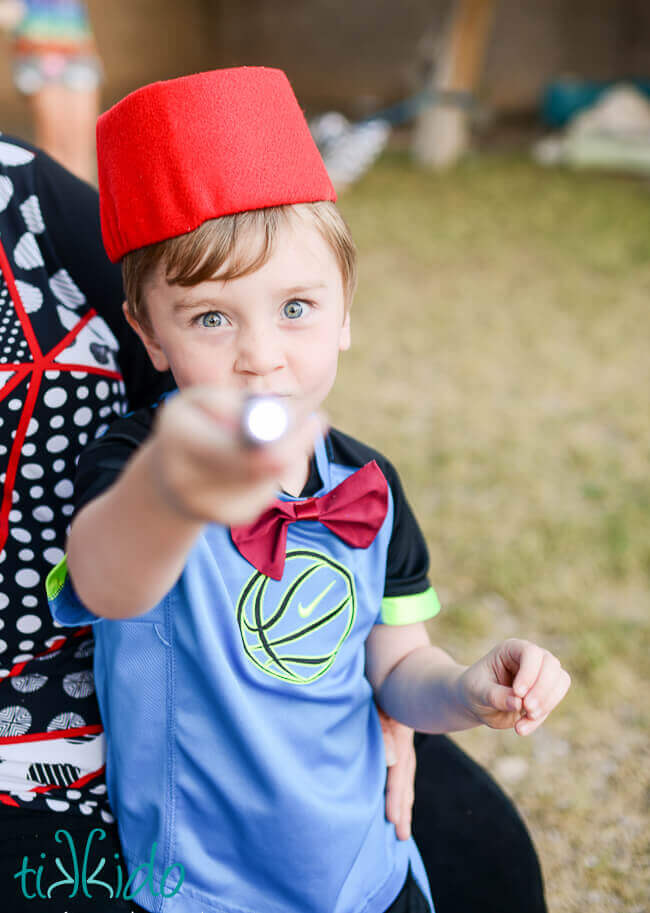 Pop a fez on your head and it's automatically a party!  The kids clearly agreed with me.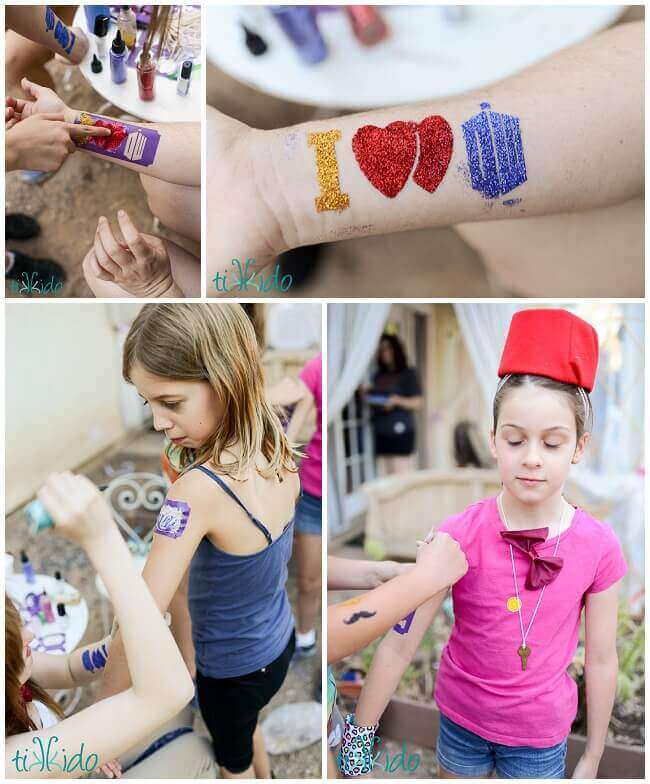 Not everyone arrives at the same time, so I love doing glitter tattoos as an activity while the guests arrive.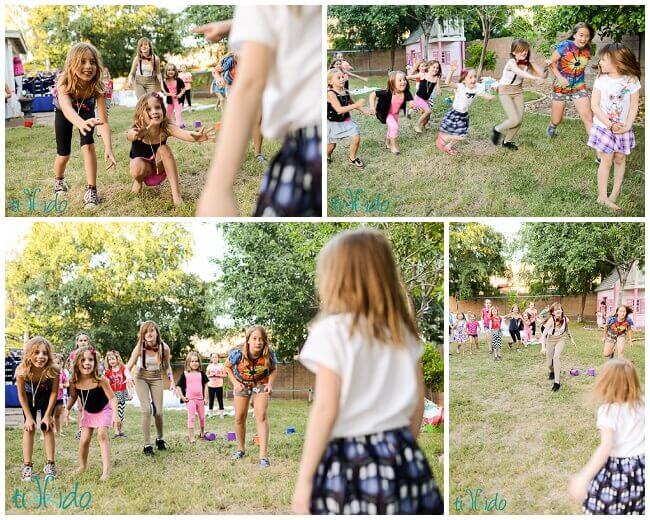 Remember how Niamh originally asked for a Weeping Angels party?  I wouldn't let her do that, for fear of freaking out the other kindergartners, but we did play Weeping Angel Red Light Green Light.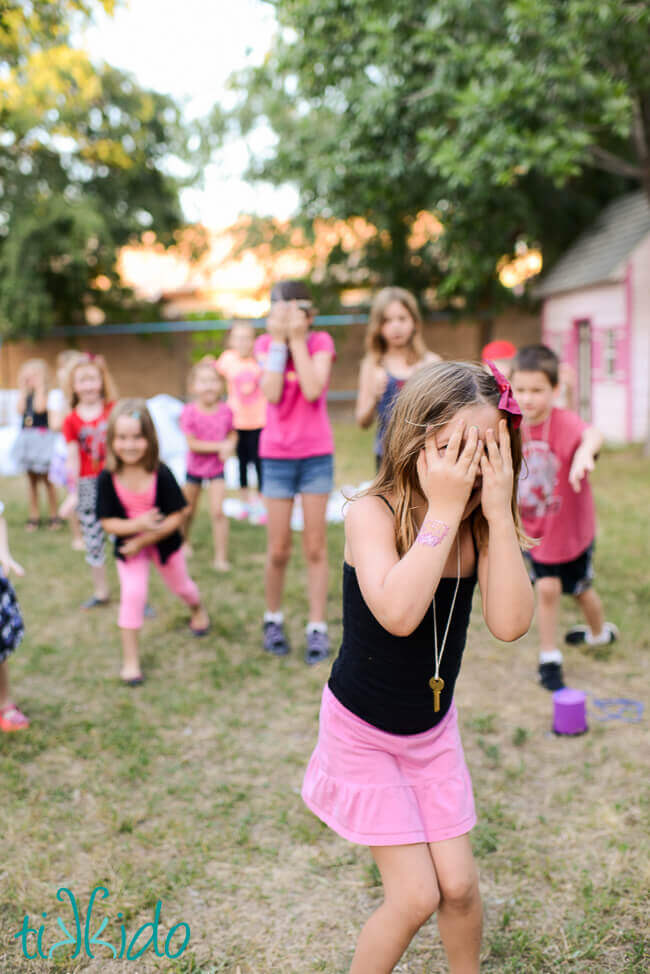 And you know what?  I have to admit that, when being "it," having those kids get closer and closer was actually pretty creepy!  But holy cow, they loved it, and would have played all night!
But we had our wibbly wobbly, timey wimey obstacle course to do!  Our obstacle course consisted of a slack line, (short) stilts, a bouncy house, and a time vortex tunnel.  Everything was designed to be wibbly-wobbly fun.  I explained to the kids that because they were Time Lords, they could do the elements of the obstacle course in any temporal order.  Basically, go forth and have fun!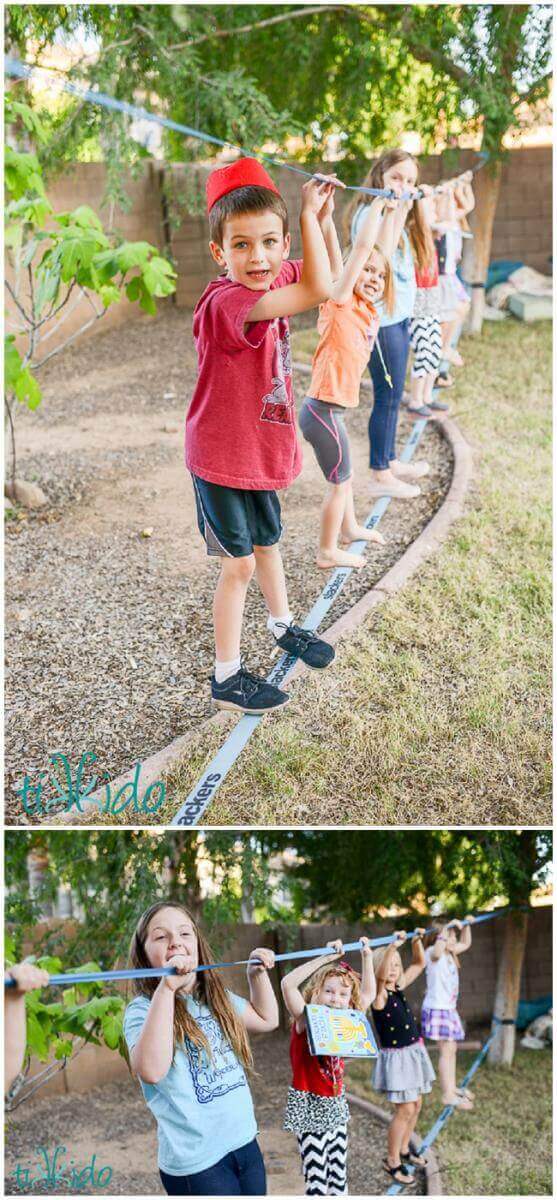 The slack line is a really cool outdoor toy that we're going to enjoy for years and years.  It's a nylon webbing strap strung between two trees, on which you balance and walk.  The slack line kit I bought included a handy guide line, which was great for the little kids at our party.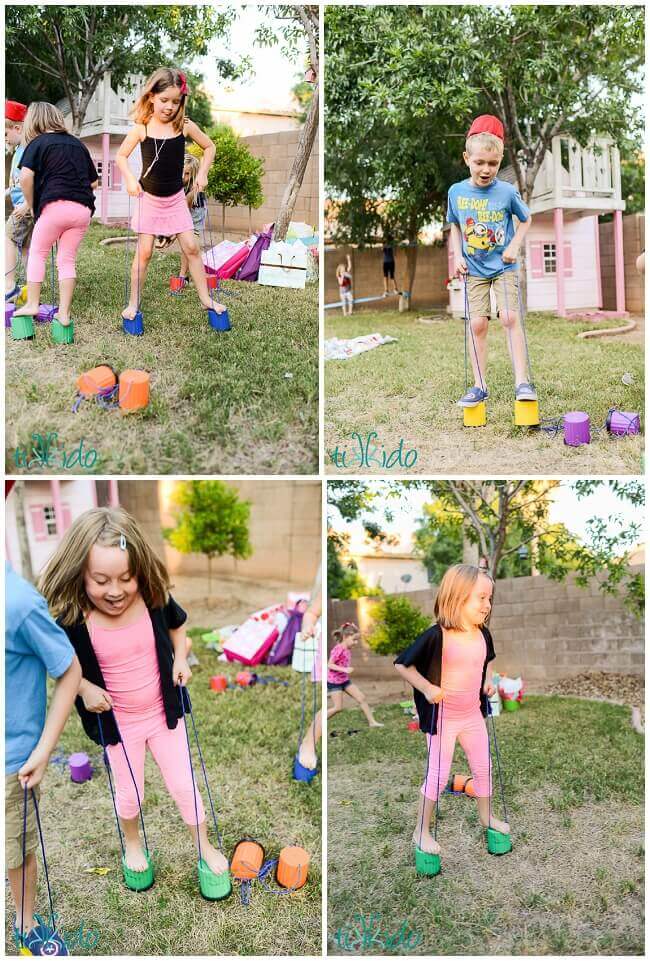 The kids loved the bucket stilts I found on Amazon.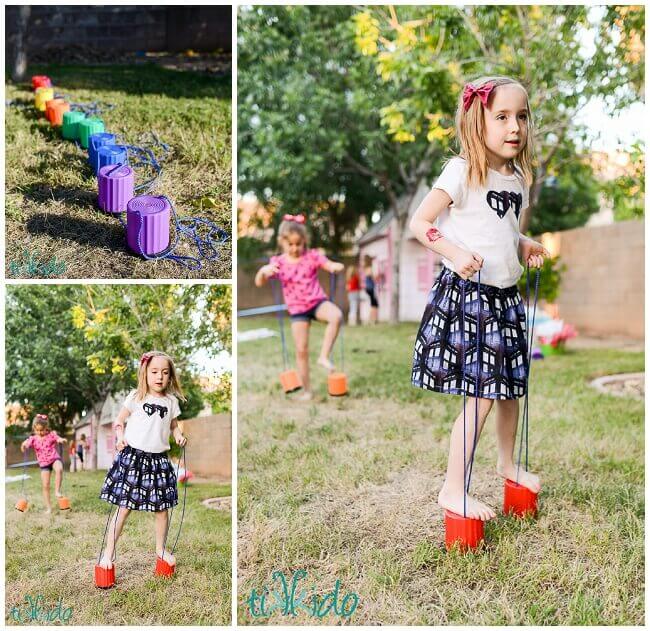 I remember loving my pair when I was a kid, and the kids today loved them just as much as I did.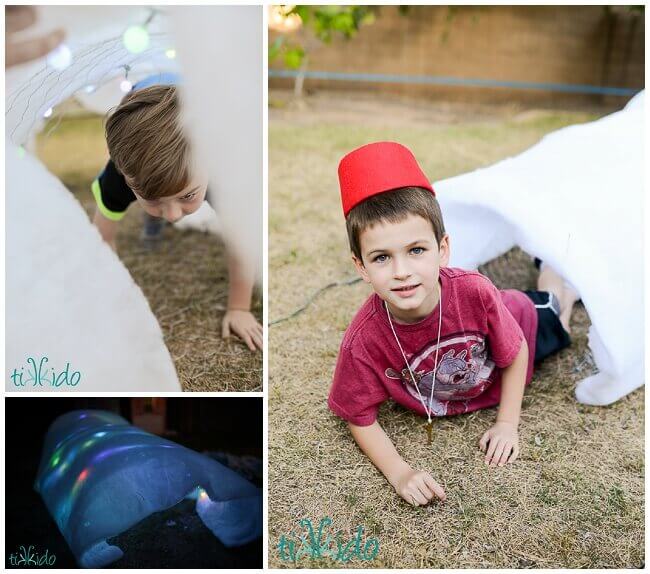 The time vortex tunnel was fun, but meh, didn't turn out looking like I wanted it to look.  Oh well, at least the kids had fun!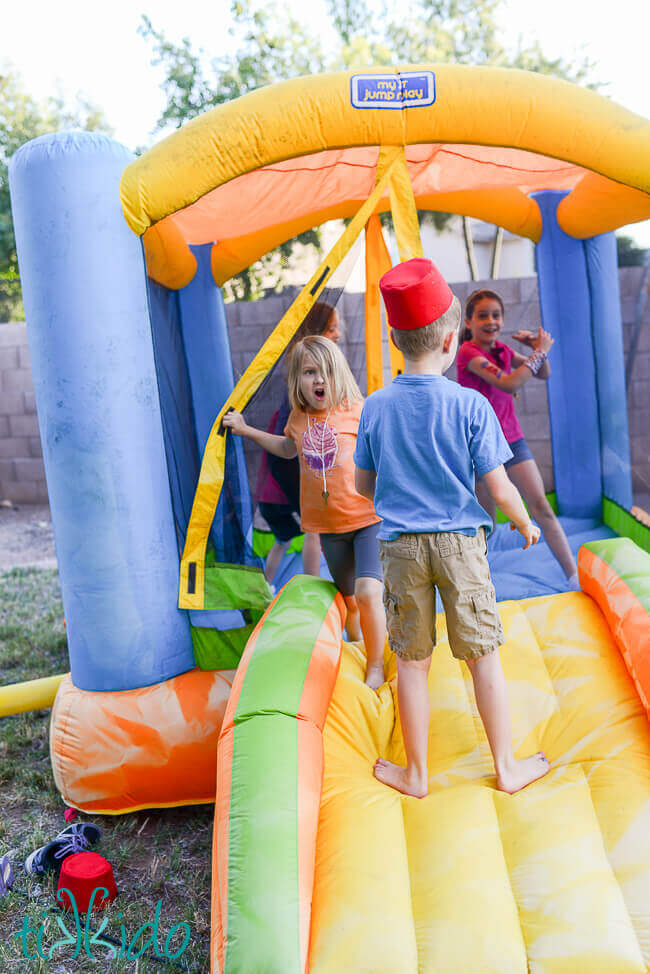 A bouncy house is always a fun addition to any party, but our little one we purchased a while ago was clearly at the upper range of its usefulness.  We're going to be back into renting the professional models from now on.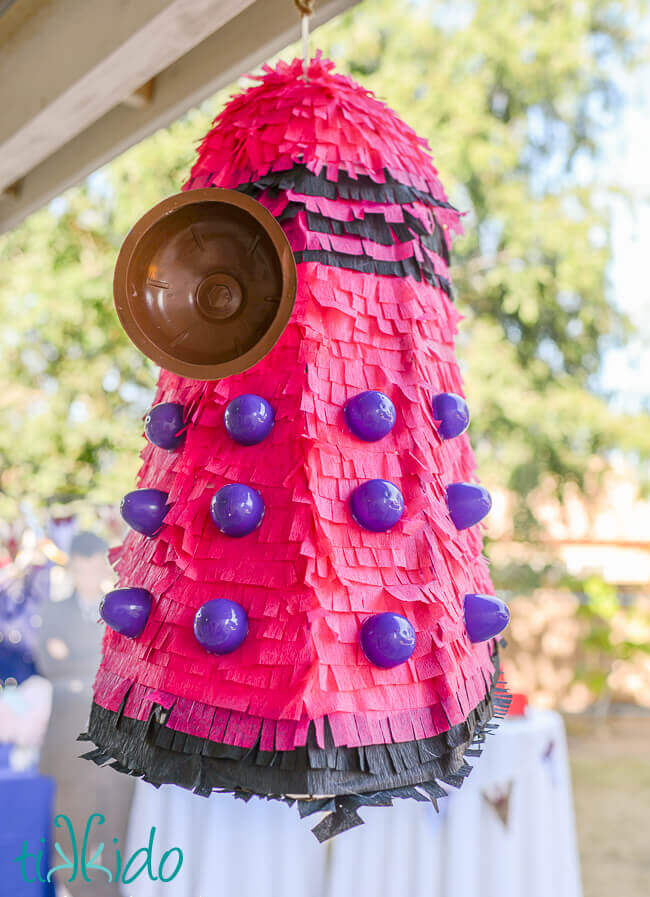 Exterminating the Dalek pinata was, of course, a highlight of the party!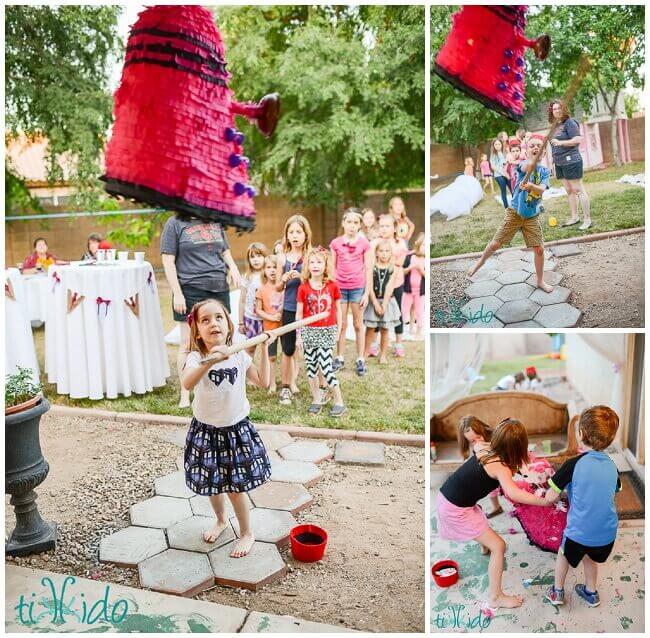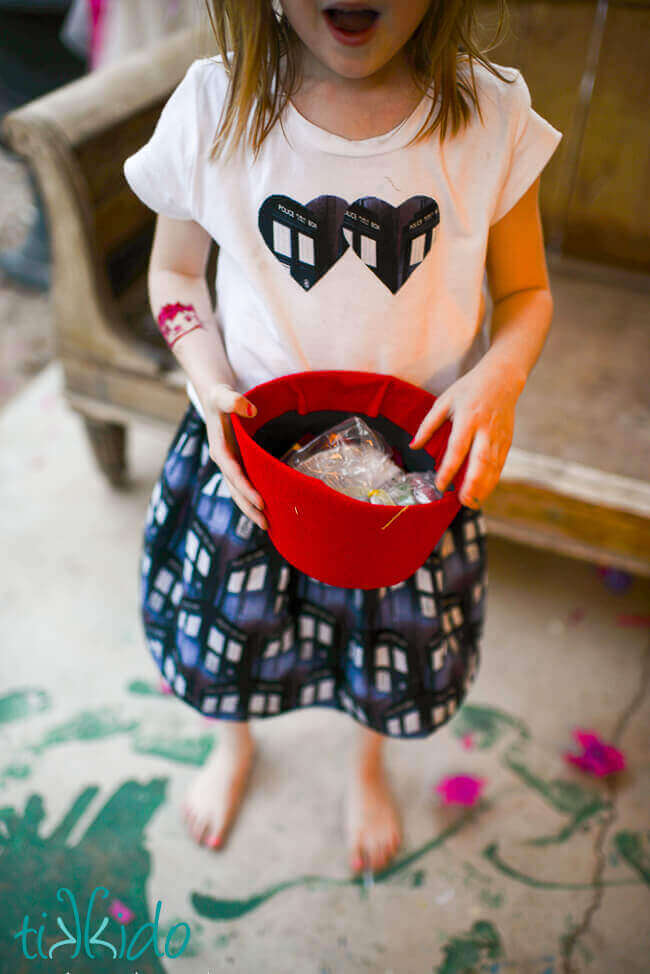 And the fez hats served as handy vessels for the pinata treats.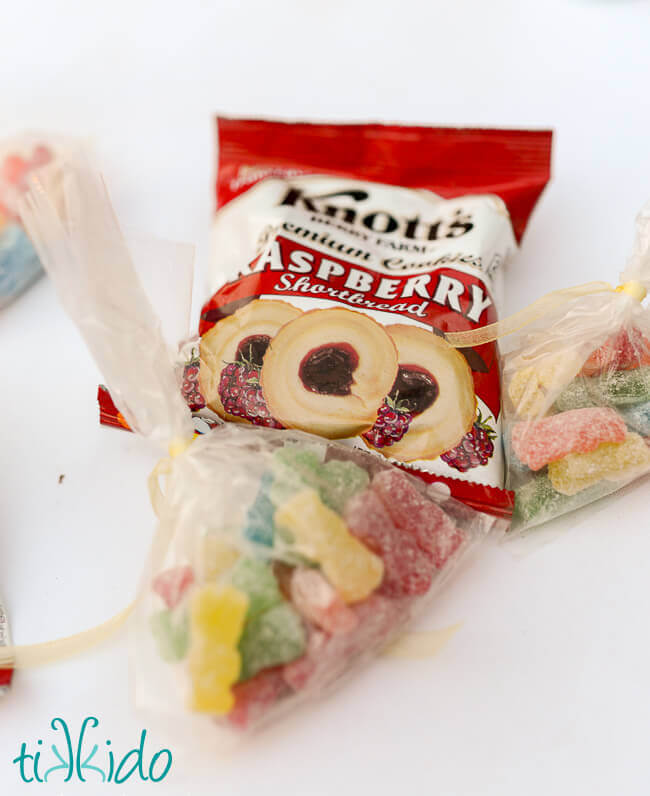 Inside the pinata were jammy dodgers and jelly babies!  We do pinatas a little bit differently than most do, so there was one of each for each child.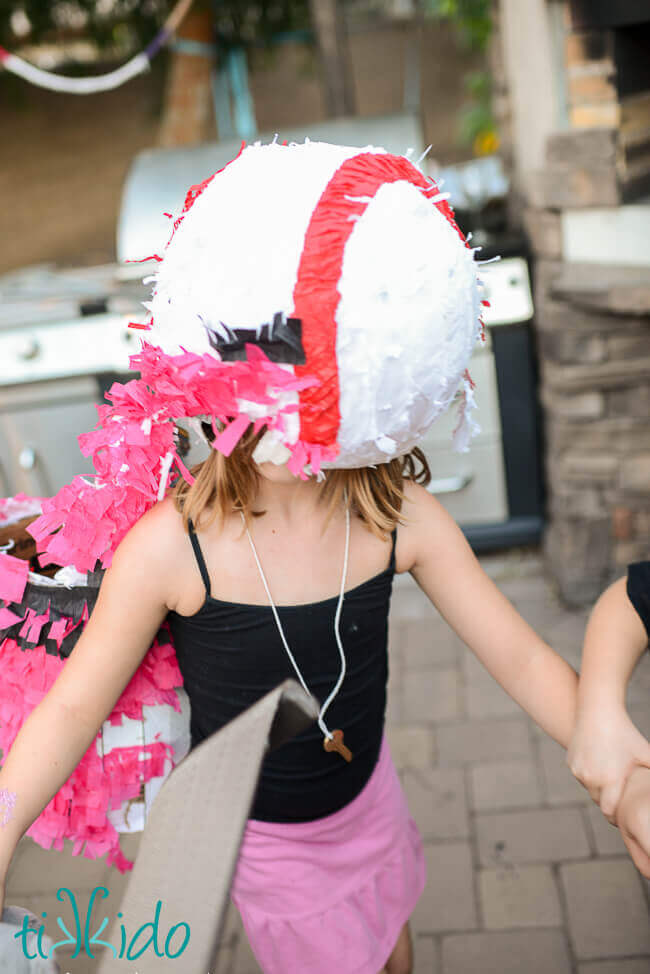 And I know it was a good party, because someone wore the pinata as a hat at some point!  (I think we're into a Doctor Who/Spaceballs mashup at this point).
Nothing better than seeing my kids and their friends having a blast at the party!  That's what it's all about, after all.