Printer-friendly version
Balloons instantly make any gathering a party, don't they?  So for the watermelon-themed pool party, I knew I wanted balloons.  Watermelon balloons.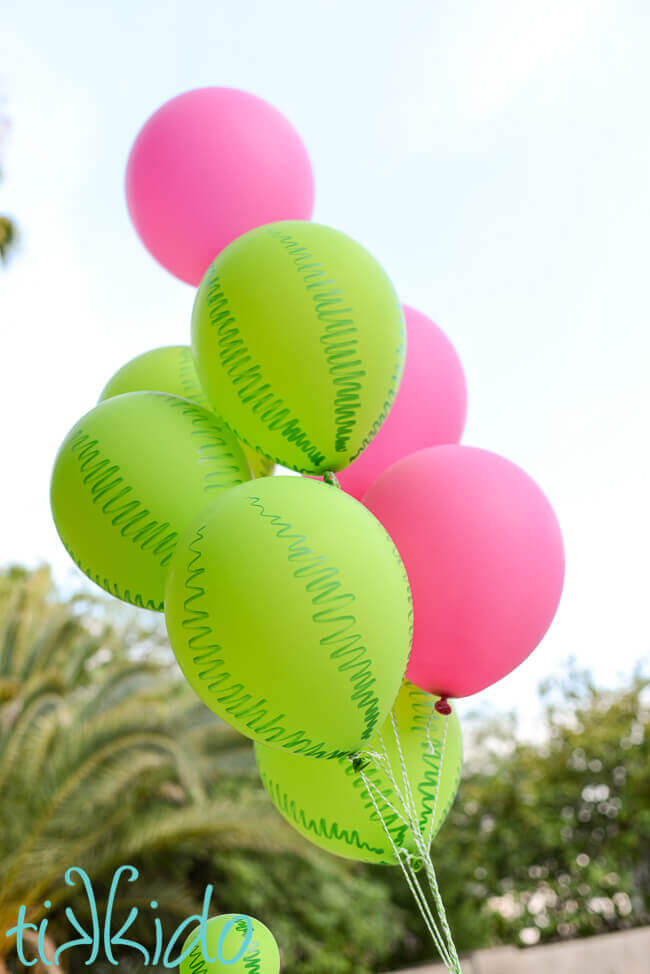 They don't carry such a thing at the local party stores, but they do have plain bright green and deep pink 12" balloons in various sizes.  And I had an idea for a quick project to turn them into watermelon balloons.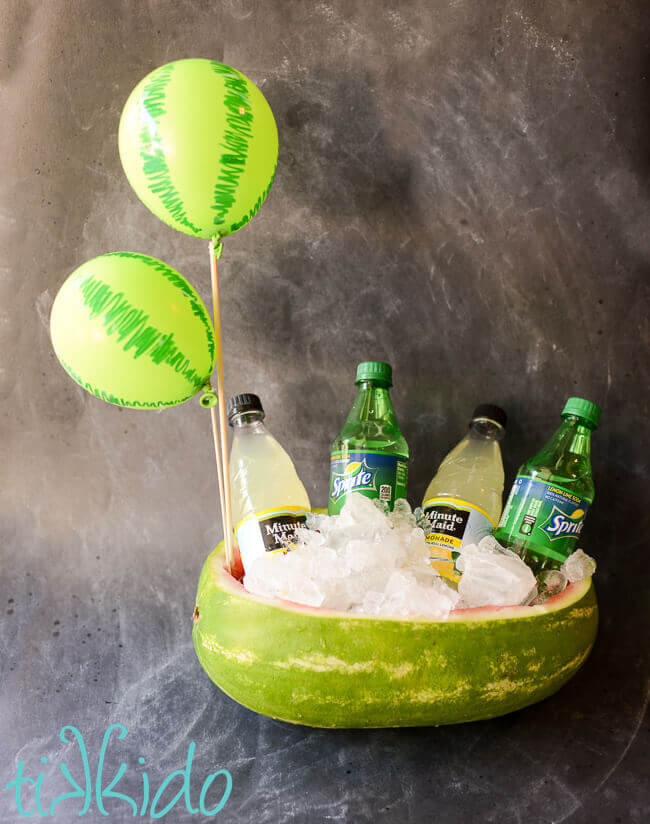 I also used 5" balloons as fun watermelon party accents.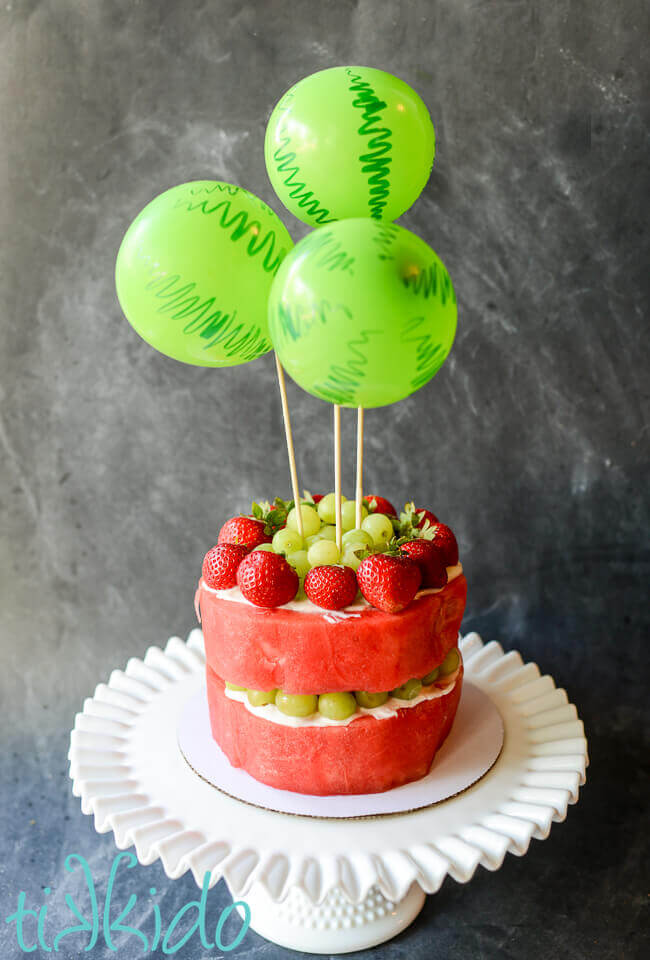 They make a great cake topper, don't they?  I can't wait to try this technique with a regular cake, too.
This video shows just how quick and easy they are to make.  I only show the small balloons in the video (easier to film), but it's exactly the same technique with the larger balloons.
Watermelon Balloon Party Decorations and Cake Topper Tutorial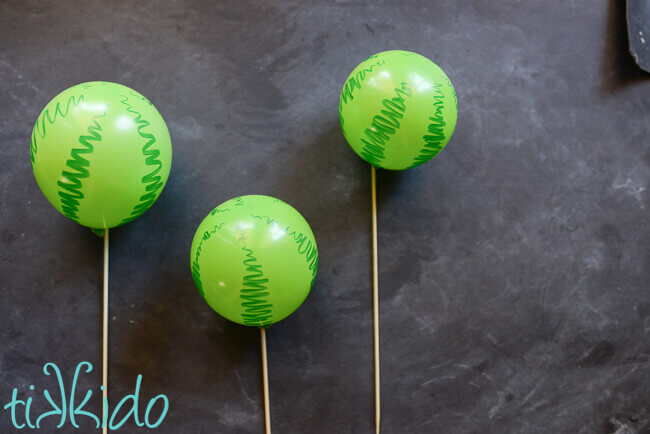 Plain green balloons are easily transformed into watermelon balloons, and make a fabulous cake topper, party garland, accent for floral arrangements, or balloon arrangement.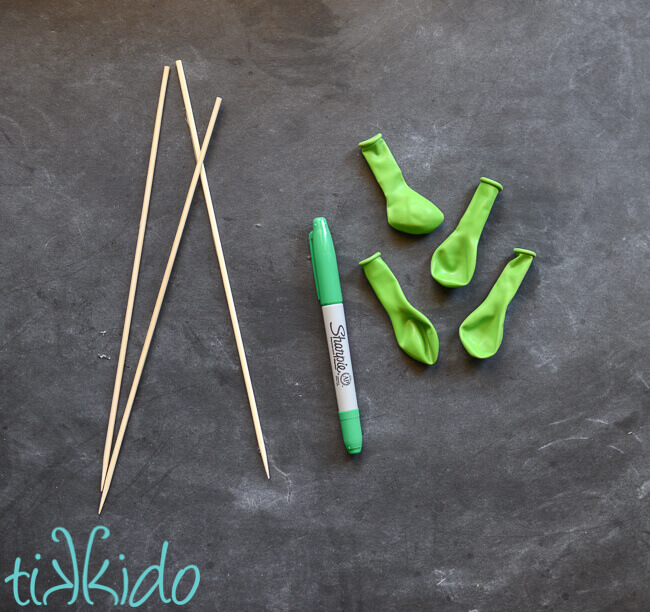 Materials for Watermelon Balloon Picks: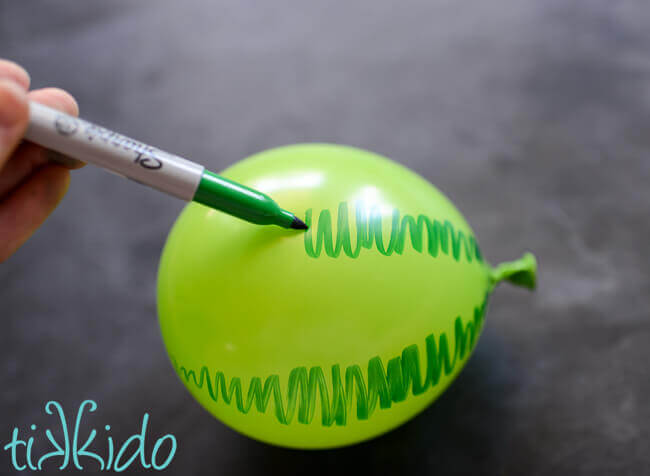 Blow up the small, lime green balloons.  I didn't inflate the balloons completely, and purposefully made mine in varying sizes.  Use a green sharpie to draw zig-zagging lines on the balloon, from the bottom to the top.  Make the lines slighly wider in the middle part of the balloon.  But don't worry about being precise.  This is supposed to evoke the organic, natural look of watermelons.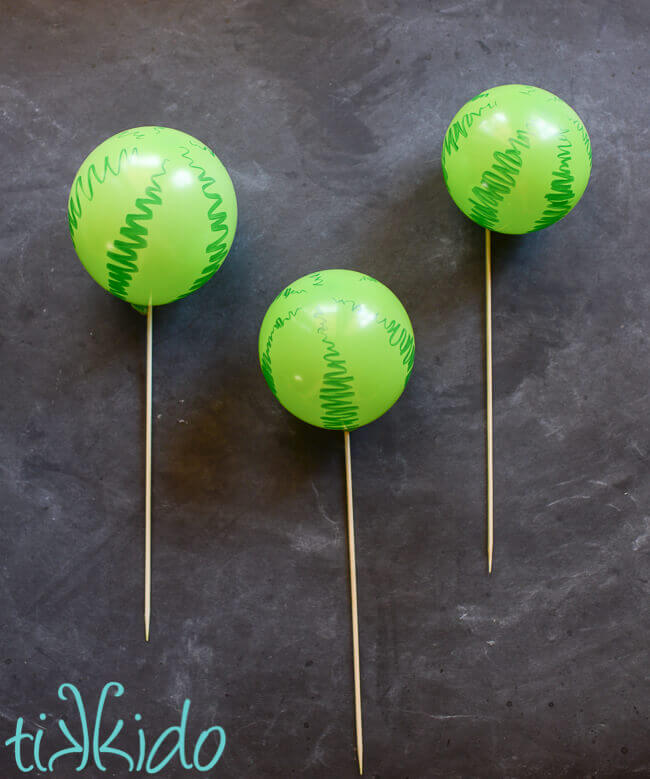 Use a hot glue gun to glue the skewers to the knotted bottom of the balloons.  I used bamboo skewers because I knew I would be putting them in food, and they're food safe items.  Also, I had them on hand and they were convenient.  Pretty paper straws might be fun instead.
I think these balloons (especially the little ones) would make a charming party bunting, too.  I might just have to try that, even though the party is over!
Other Balloon Ideas You Might Like: