Printer-friendly version
I love creative gift wrapping!  So when we were invited to a Finding Dory party, of course I took advantage of the theme to make some undersea, Finding Dory wrapped gifts.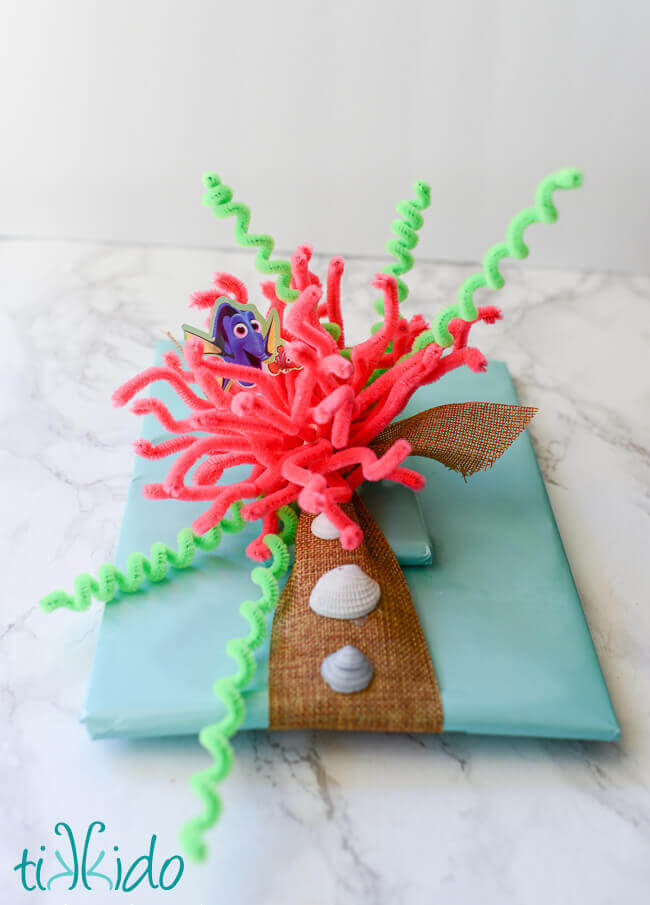 I already had the plain aqua wrapping paper, burlap style ribbon, and air dry clay, and we'd picked up a bunch of shells a couple weeks ago at the beach.  All I needed to buy was a small package of colorful pipe cleaners and an inexpensive package of Finding Dory stickers.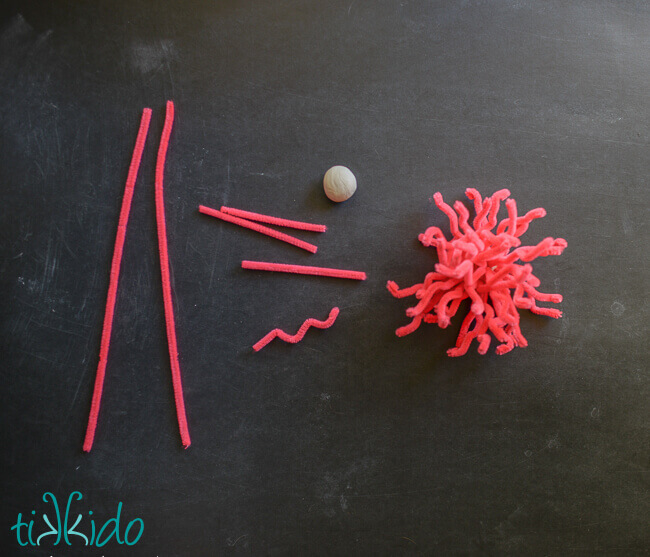 To make the pipe cleaner anemone gift topper, I rolled a small chunk (walnut sized) of air-dry clay into a ball, and simply stuck squiggly lengths of pipe cleaner into the clay.  I folded over the end of the pipe cleaner not stuck in the clay, so there were no sharp metal edges.
That's all you need to do to make the sea anemone gift topper!  I will mention that you have to give yourself enough time to let the clay dry completely, or it will not stick when you try to glue it to your package.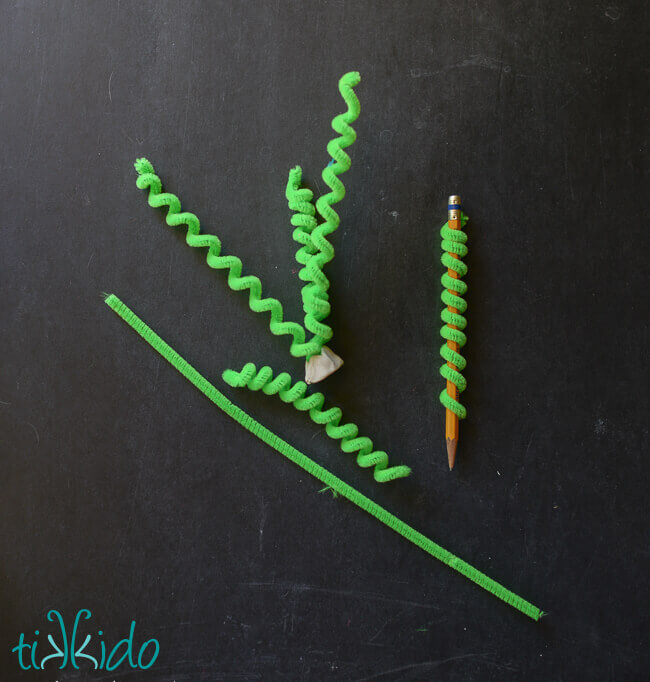 I decided to make some twirly seaweed to add to my package, and used the same materials as the anemone.  The only difference was that I coiled the pipe cleaner around a pencil, and didn't cut the pipe cleaner into shorter lengths.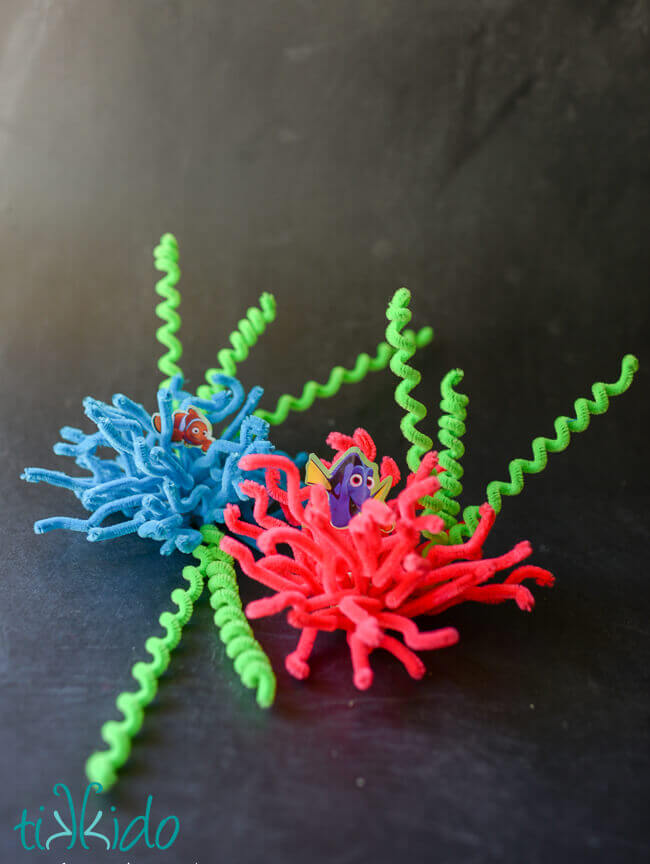 Add a Dory and Nemo sticker, and you've got yourself one heck of a Finding Dory/Finding Nemo gift topper!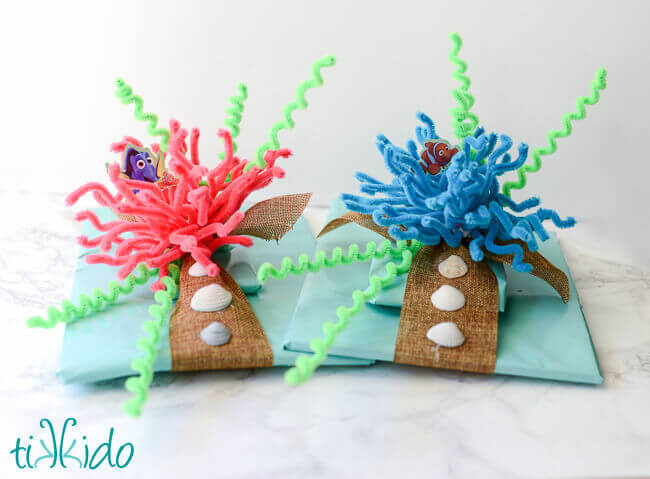 I thought the burlap style ribbon had a nice sandy texture, and only thought of adding the line of seashells at the last minute.  If you've seen the movie, you'll get the meaning of the row of seashells, but if you haven't, they still look nautical and pretty.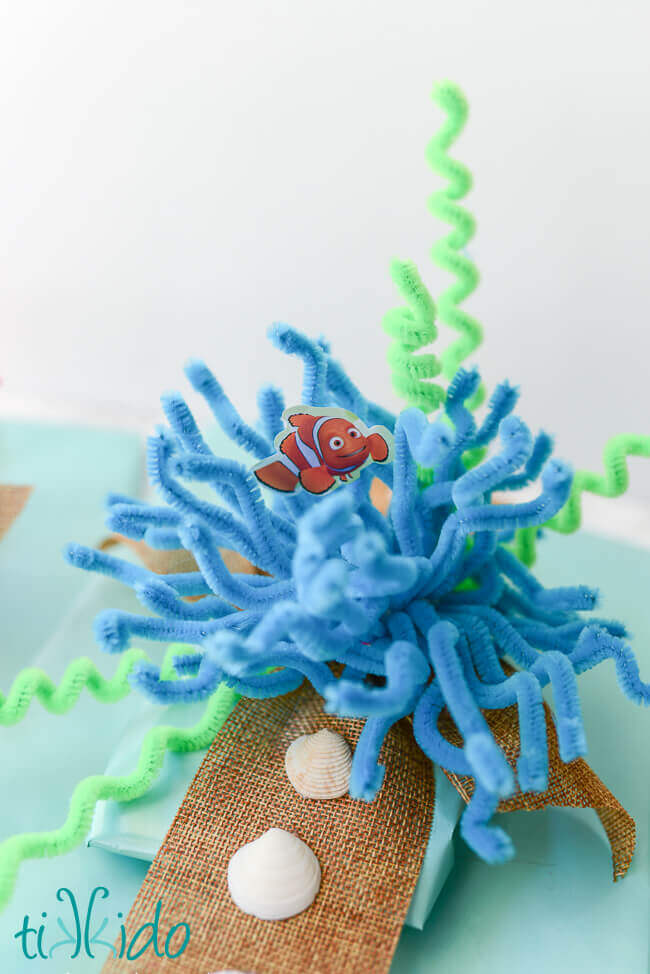 Doesn't Marlin look at home in the anemone?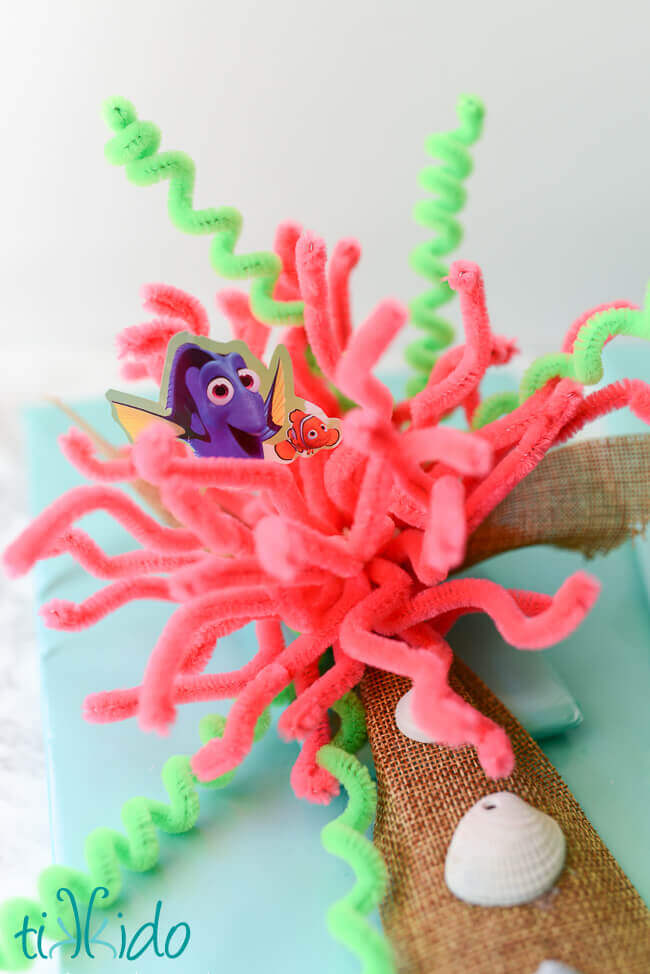 And Dory too, of course!  
Do you have a favorite creative gift wrapping idea?  I love adding pins to my Packaging Pinterest board.