Printer-friendly version
I love getting a chance to make cookies for my friends, and this week, I got to have fun creating these Finding Dory cookies for my friend Katie's two sons, who just turned 16.   Of course I used my favorite sugar cookie recipe.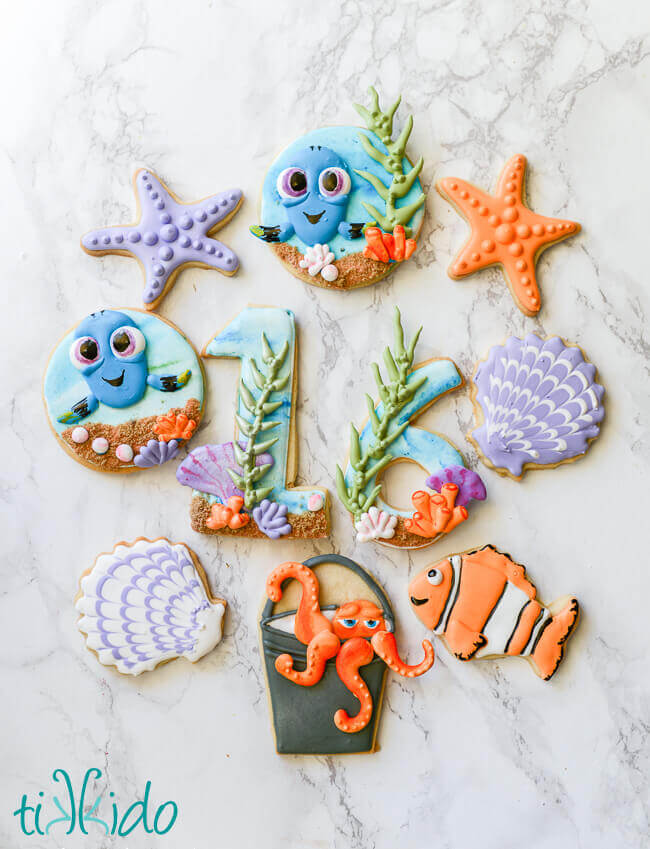 I don't sell my cookies, but I love having a chance to play around with icing and make some fun cookies for my friends.  And man oh man, were these cookies fun to make.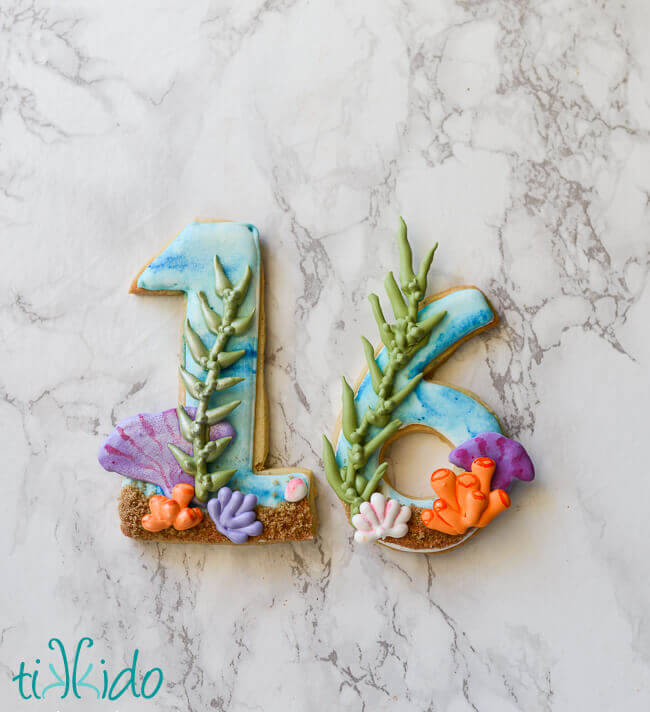 I've been cookie-crushing on The Painted Box recently, and particularly love how she layers painted royal icing pieces on her cookies, and lets her embellishments extend over the edges of the cookies.  She also does the most stunning watercolor-style painting on her cookies.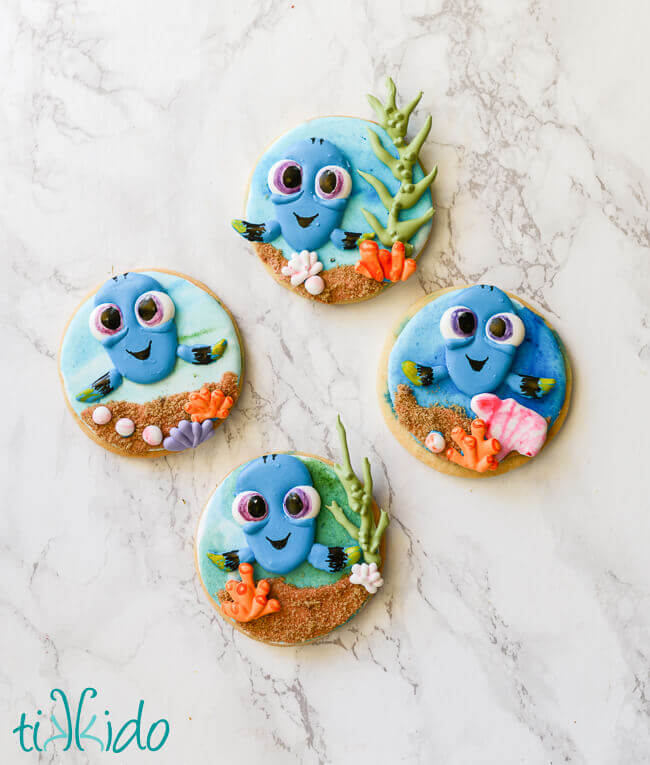 Based on her advice, I painted with Everclear instead of vodka and food coloring, and it did make a big difference.  I still have some practice to do with the technique, but I love the color variation in the water on these Baby Dory cookies.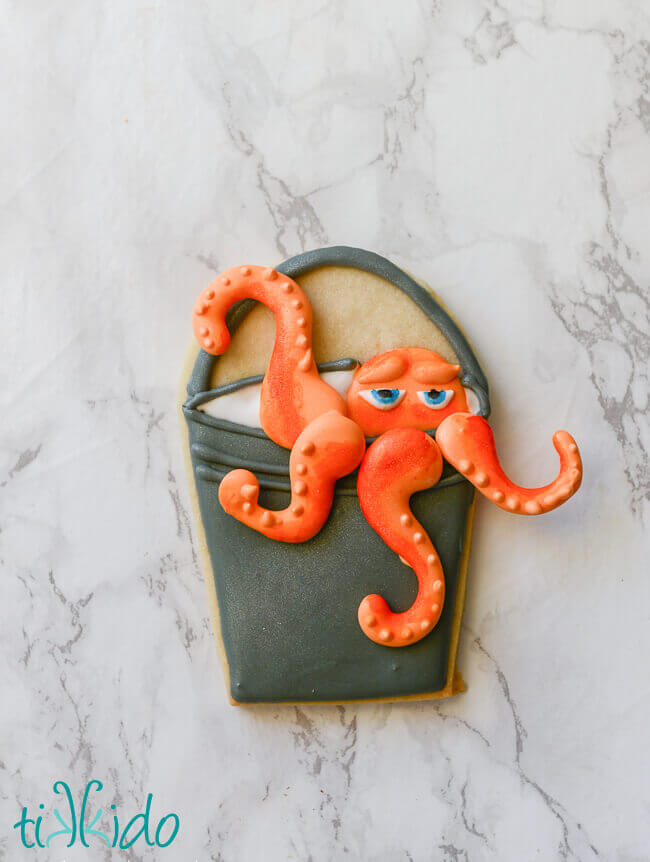 I hand cut this bucket shape at the last minute to make a Hank the Septopus cookie, and I'm so glad I did, because he's my favorite!  I absolutely love how this cookie turned out.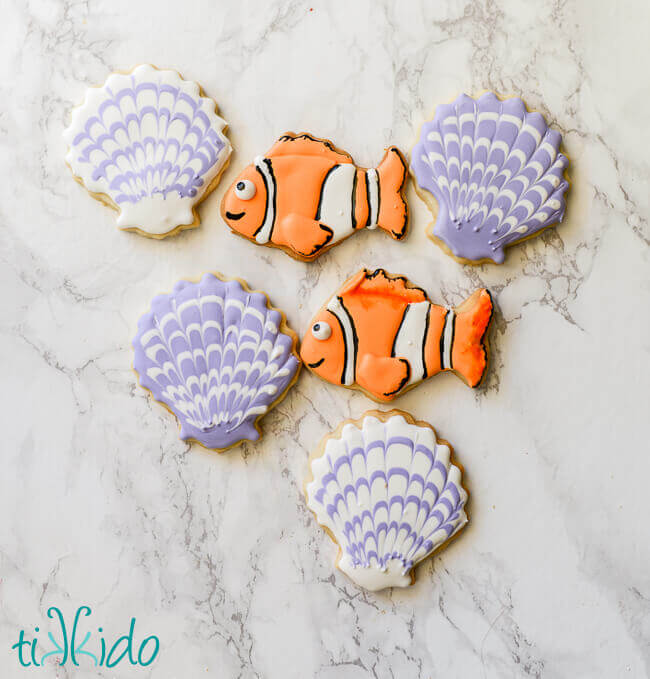 Of course I had to have some clown fish and shells (purple is Dory's mom's favorite!).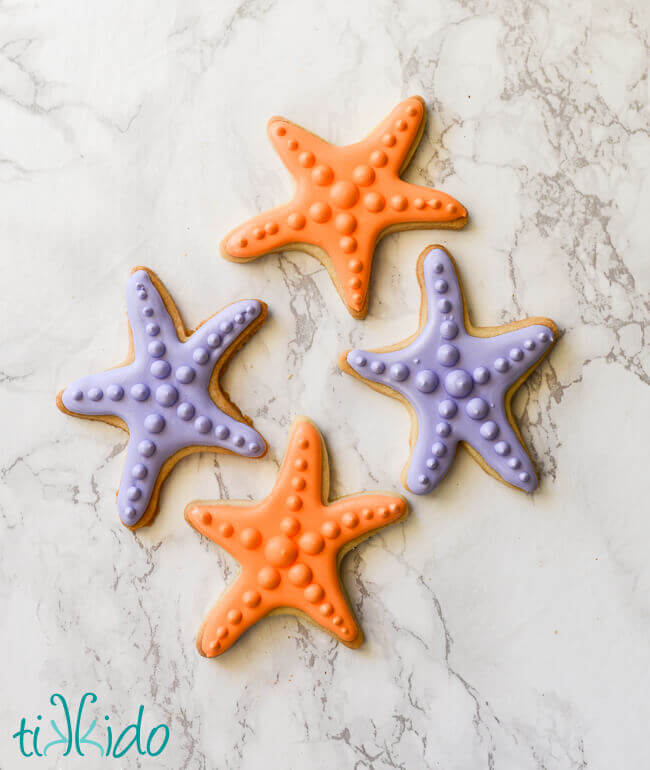 I've made starfish cookies before.  They're so simple, quick, and I love how they turn out.  Perfect cookies to fill out the set.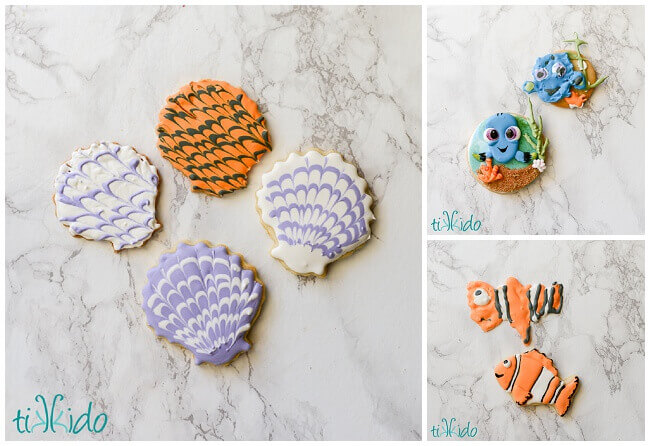 My youngest daughter had lots of cookie-decorating fun with me, and made her own cookies for the boys.  Everything from rolling out the dough to assembling the royal icing decorations.  That's my little sous-chef!  My friend Katie is an amazing homeschooler (and Speech-Language Pathologist, and all around amazing person), and I'm so touched that she put Niamh's cookies on the party platter right beside mine.  That's a person who values education and creative effort!  Be sure to check out My Sweet Homeschool to follow Katie's educational adventures.