Printer-friendly version
Are you ready for back to school ideas yet?  Well, I hope so, because my girls start the new school year today.  Yes, TODAY.  (I know, right?)  So for the girls' lunches tomorrow, I made one of their very favorite things, onigiri (rice balls, essentially).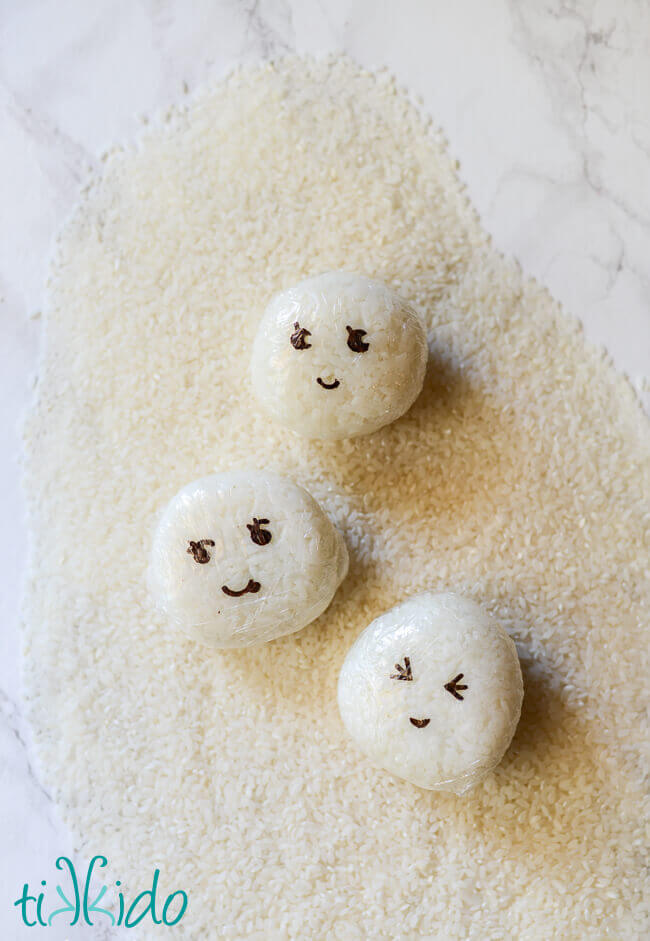 And for the first time ever, I made them cute.  Not just a roundish lump of rice.  Not that they ever minded my plain onigiri before, but this will be an especially fun surprise in the lunchbox tomorrow afternoon.  
Onigiri are, pretty much, just balls of sushi rice, and my girls absolutely love them.  They're an absolute staple in Japanese schoolchildren's lunches, so I read.  And if you've ever done a Google search on bento boxes, you'll see that the Japanese are really into cute and beautiful food.   This is not an ambitious bento-box worthy cute food.  This is an I-have-the-energy-for-this-the-first-week-of-school project for me.  Maybe a few more times during the year, too, because it's REALLY easy.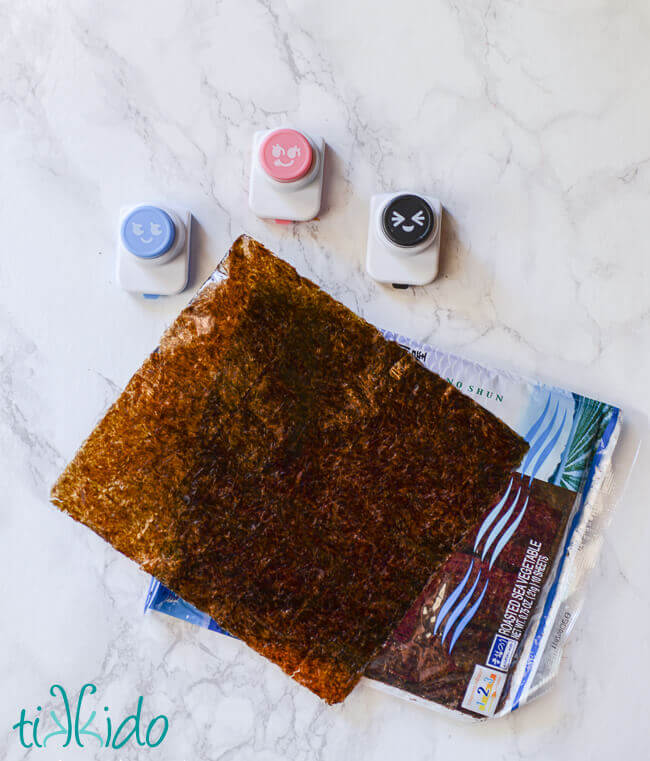 It all started when my friend Paula from Frog Prince Paperie started planning her daughter's emoji themed birthday party this year.  I'd been casually brainstorming ideas with her, and I found these utterly adorable scrapbook style punches designed for nori (the roasted seaweed wrap used for sushi).  I knew then and there that they must be mine.  I was a little worried that punching through the nori might be tricky (sort of like punching through tissue paper is difficult), but it turns out that it works like a charm.  Absolutely no issues whatsoever.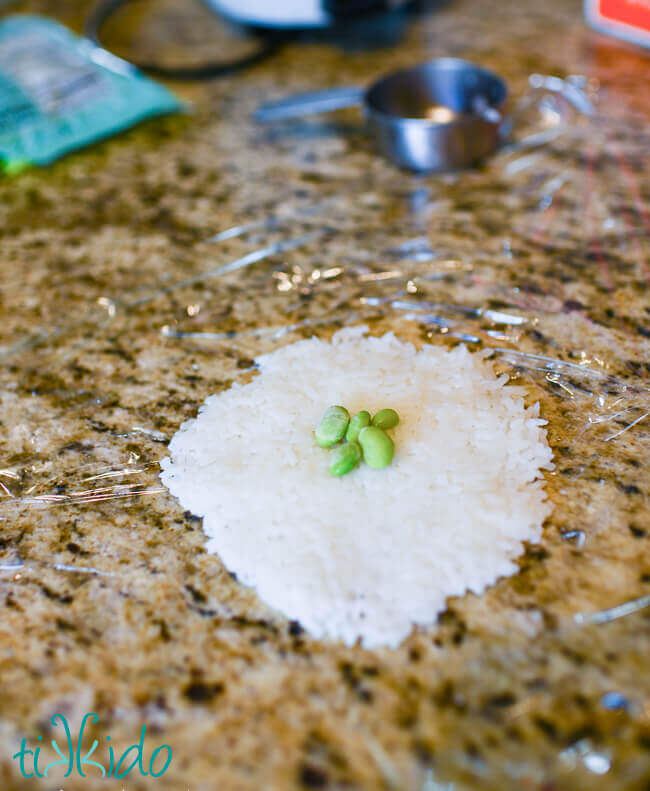 To make the onigiri, I simply make sushi rice in my very basic rice cooker.  Sushi rice sticks together nicely, and it's definitely worth using if you're making onigiri.  
Spread cling wrap on the counter, and while the rice is still warm, place half a scoop of rice on top.  Press down firmly on the rice to compress it, sprinkle lightly with salt, and if you wish, add a few edamame in the center.  Then pull up the sides of the cling wrap, and use hands (on the outside of the plastic wrap), to press the rice into a ball shape, with the edamame at the center.  Traditionally, plastic wrap wouldn't be used, of course, but I find it gives just enough insulation to my hands to let me tolerate working with the hot rice.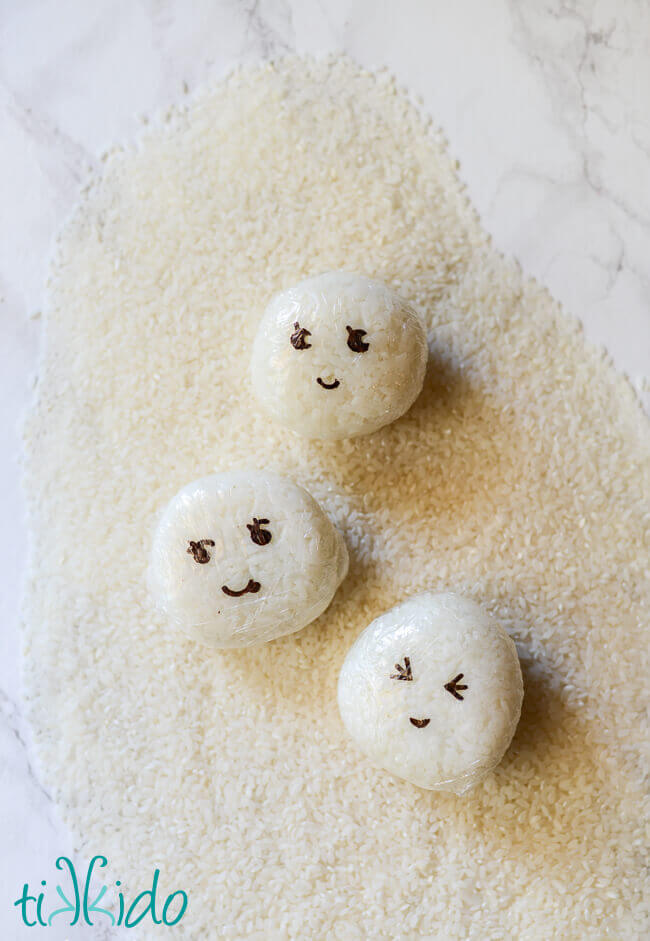 The punched-out nori shapes stick perfectly to the sticky rice.   Anything I can do to make my girls smile on their first day of school is worth it!