Printer-friendly version
I bought an Instant Pot pressure cooker on Amazon Prime Day, and though I'm not a zealot like some people are, I do think it's a useful tool to have in the kitchen.  So when we decided that this month's Taste Creations Blog Hop theme would be rice, I decided to try my hand at adapting a recipe to the Instant Pot.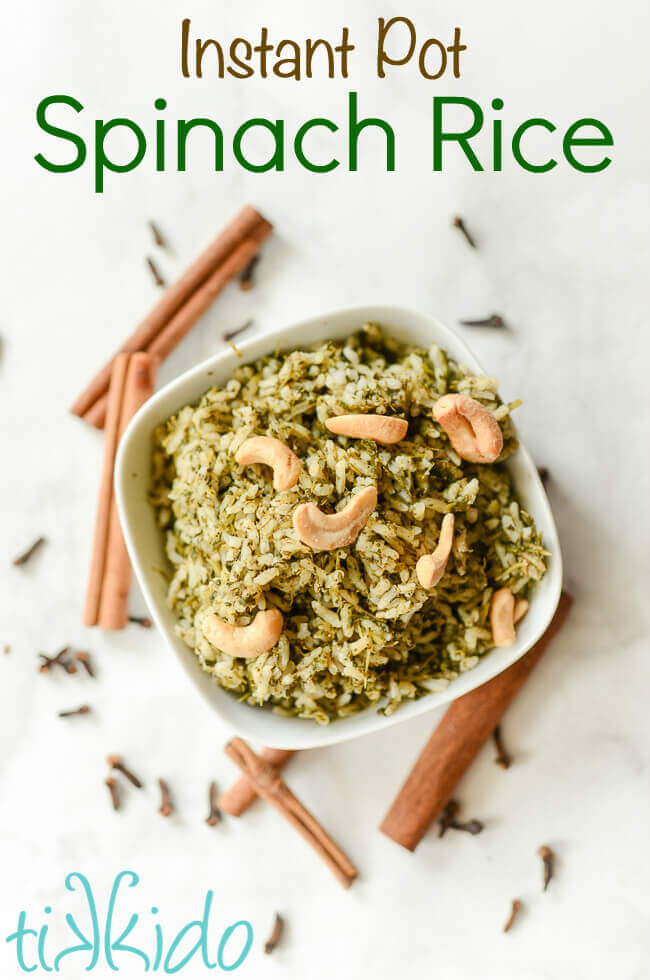 I'd found this recipe for Palak Rice (Indian spinach rice) and thought it looked delicious, and decided to try to make a quick and easy Instant Pot version.  My goal was something quick, flavorful, and above all, easy.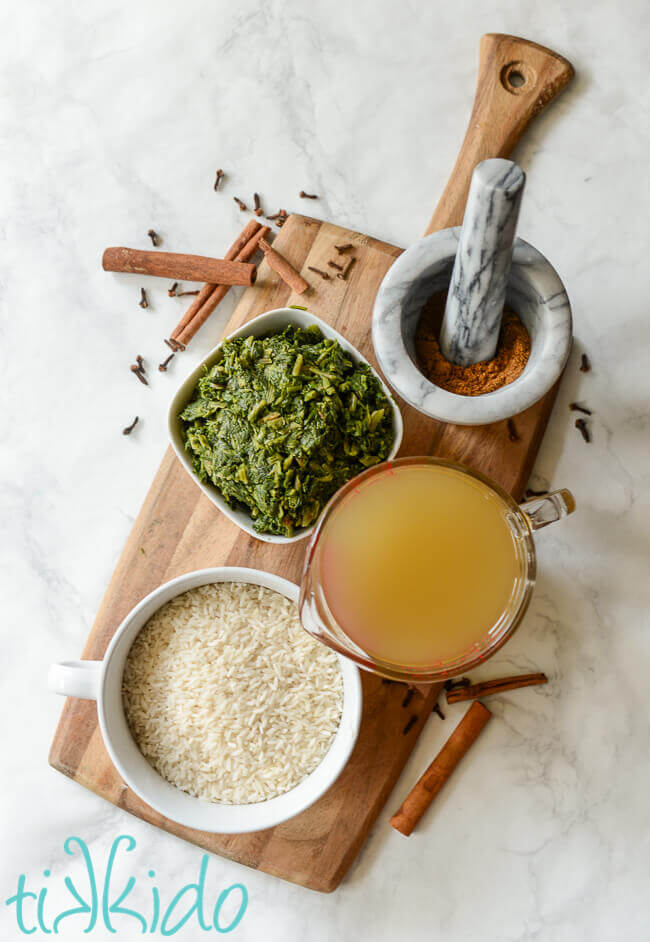 So even though I'm usually a huge fan of using whole spices, the whole spices in this photo are just to look pretty.  ;-) 
Instant Pot Spinach Rice with Indian Flavors Ingredients:
2 cups long grain rice
2 cups chicken broth
16 ounces of frozen spinach, thawed and pressed.
2 Tablespoons garam masala spice mixture
1/2 teaspoon salt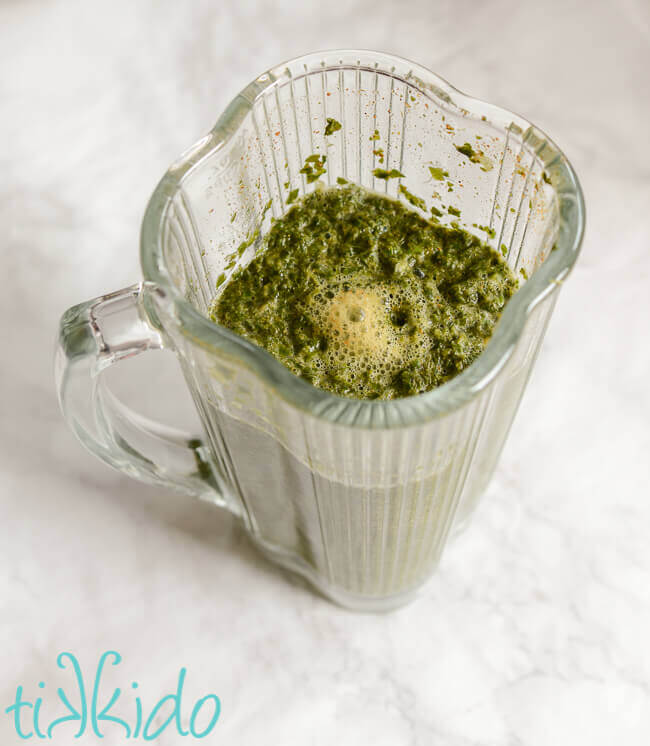 Press as much water out of the frozen spinach as you can.  Blend together with the chicken broth.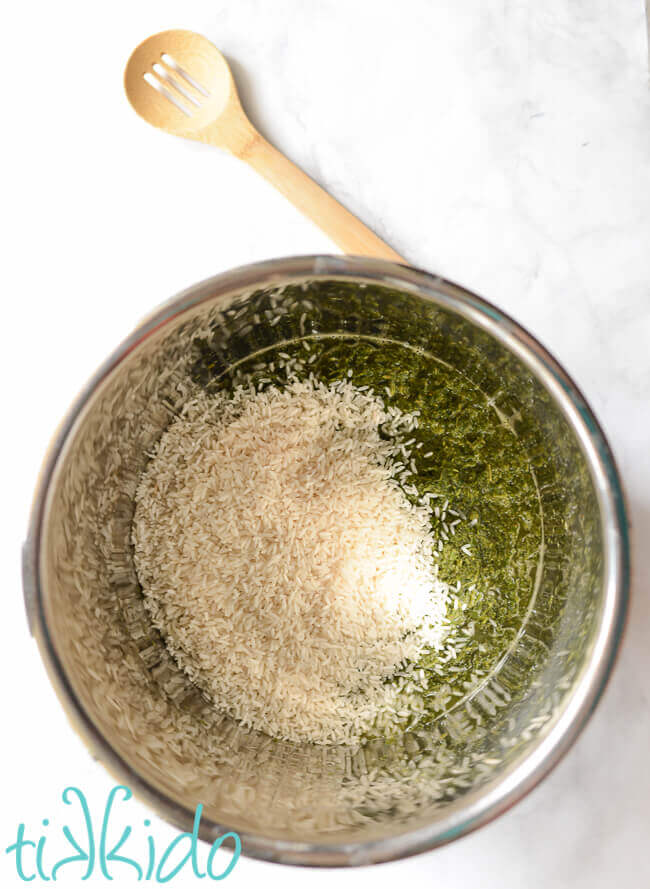 Combine spices, salt, rice, and spinach and broth mixture in the Instant Pot bowl.  Mix.
At first I tried using the rice button.  Not a great idea.  The weight of the spinach really threw off the automatic sensors in the Instant Pot.  It overcooked, and ended up scorching on the bottom.  So I did a bit of research and decided to adopt this technique for pressure cooker rice.
Three minutes on high pressure, manual setting, with a natural pressure release worked gorgeously.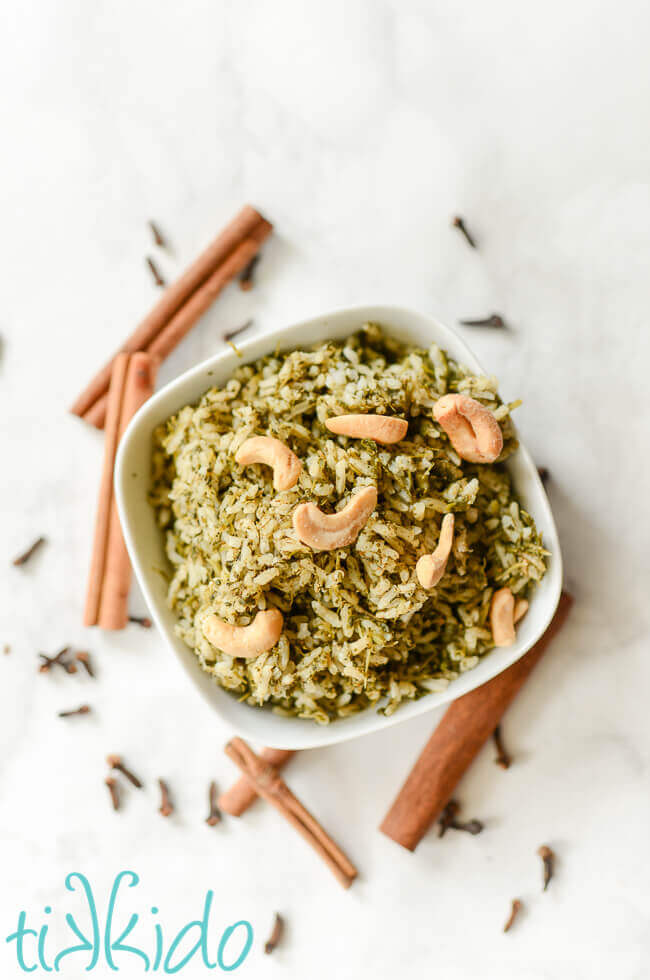 My next experiment will to see if I can adapt the recipe to cook chicken breast in there at the same time.  It'll be like cheater chicken saag and rice all in one!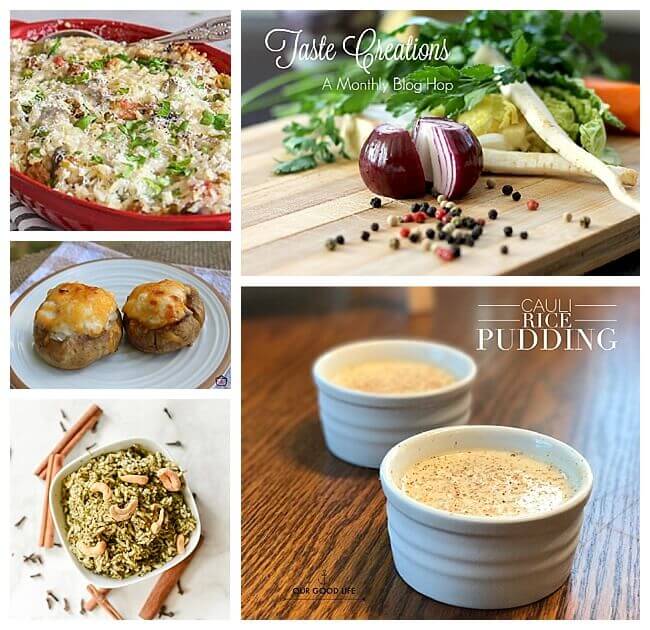 Be sure to check out the other fabulous recipes in our Taste Creations Blog Hop this month:
An Italian in my Kitchen: Italian Sausage and Vegetable Rice Casserole
Our Good Life:  Cauliflower Rice Pudding
The Freshman Cook:  Rice and Seafood Stuffed Mushrooms