Printer-friendly version
The Watermelon Pool Party was full of lots of summery touches, including some simple party decorations made out of cardstock.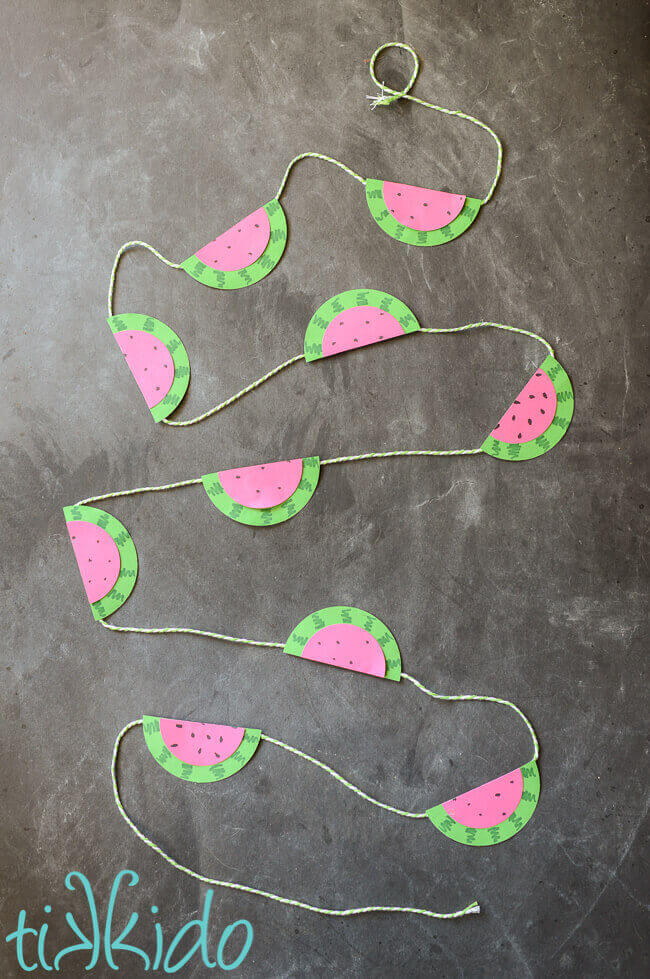 I love making my own party decor, especially when I can use craft supplies I already have on hand, and I don't have to leave the house or buy anything new!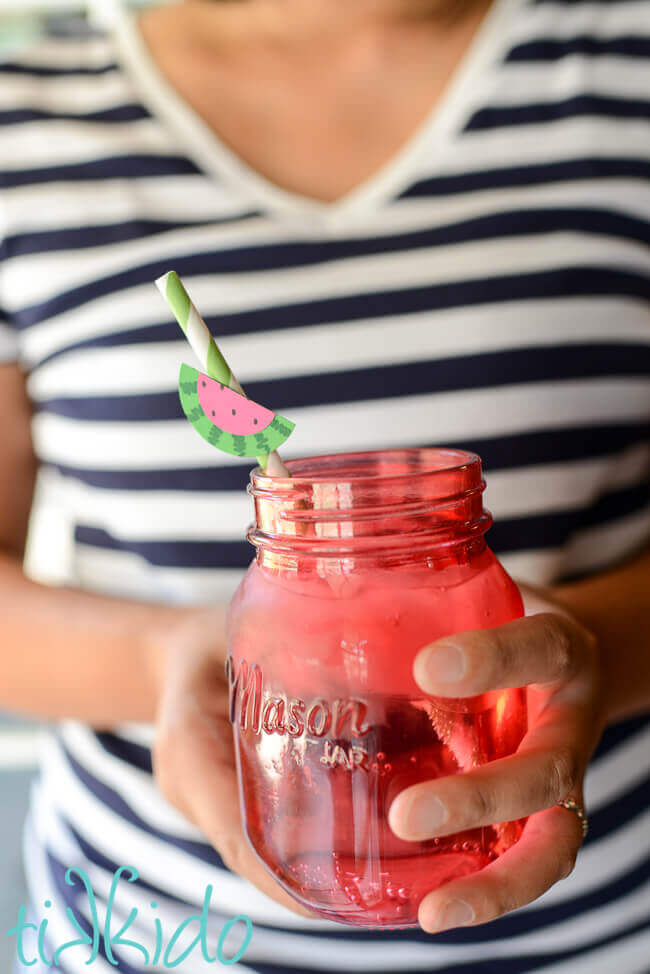 I used the same technique to make simple watermelon embellishments for the striped paper straws I used at the party.  I love little details like that.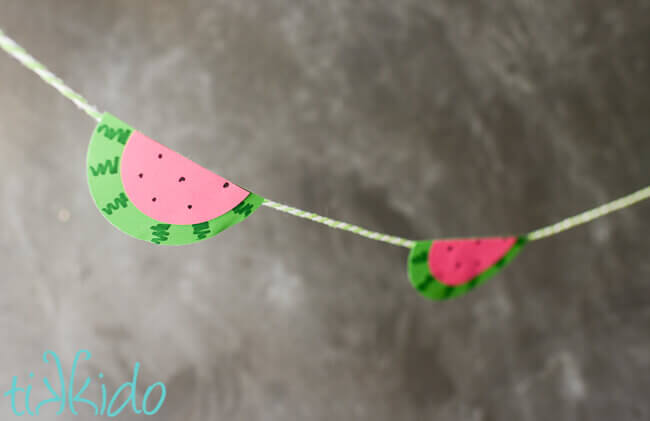 Ready to see just how easy it is?  Here's a video showing you exactly how I did it.
And for all the details and the photo tutorial, head to page two.
[pagebreak]
Watermelon Garland and Paper Straw Decorations Tutorial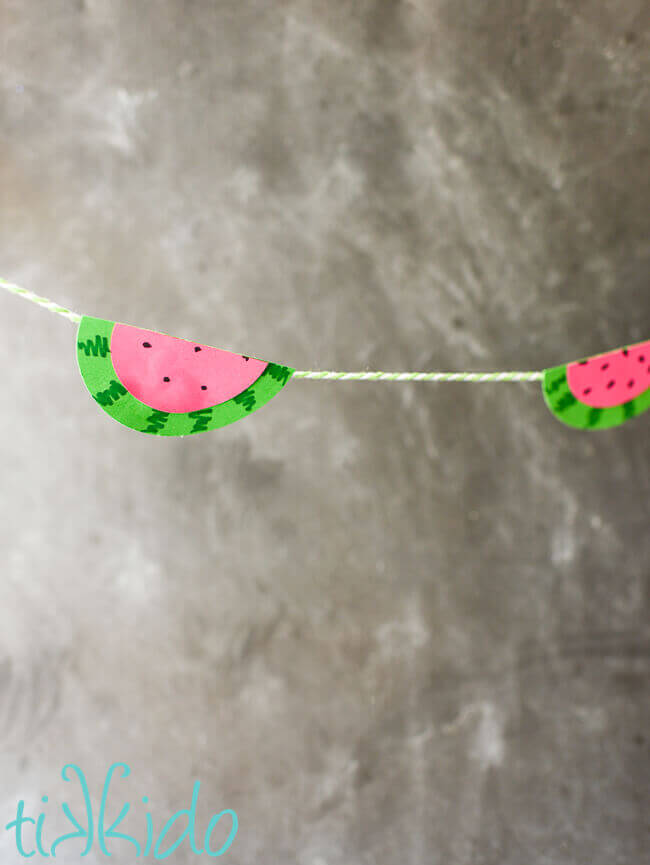 These sweet slices of watermelon were the perfect decorative touch at the watermelon pool party.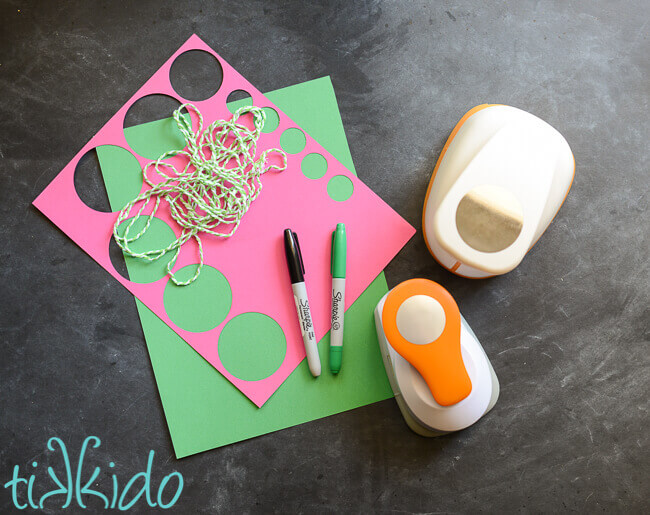 Materials for making paper watermelon party embellishments:
pink and green cardstock
darker green and black markers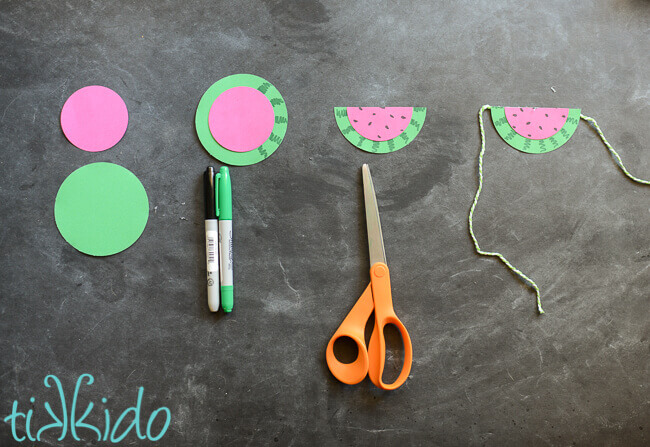 Cut circles of the pink and green cardstock (any size you want--just make the pink interior circle a bit smaller than the green circle.
Glue the pink cardstock circle in the center of the green circle.
Draw little squiggles on the visible section of the green circle to make the watermelon rind.  Add some black seeds to the center pink circle.
Cut the circle in half to make each watermelon slice, and glue to the baker's twine to make a garland.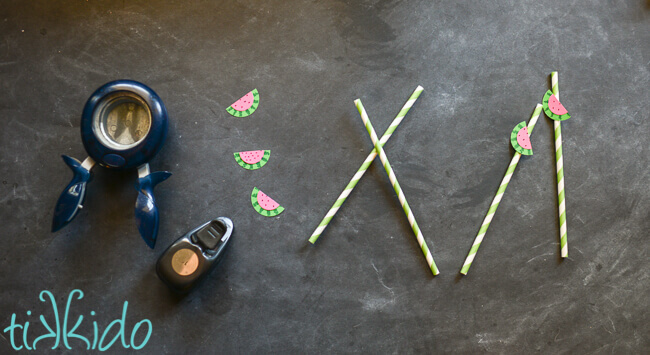 Or you can glue the slices to striped paper straws to add a quick and festive touch to your watermelon themed party.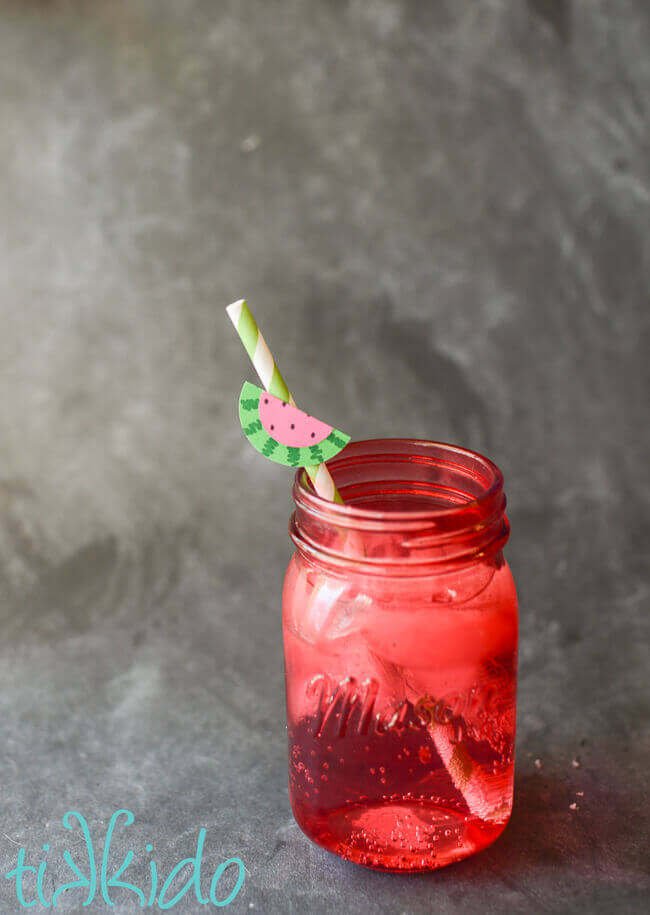 So cute, right?  And it only takes seconds.  Easy, custom, and quick--my favorite kind of party craft.