Printer-friendly version
I love apple season!  It's not quite here in Phoenix, but to get myself in the mood, I came up with these easy marshmallow treats that look like apples.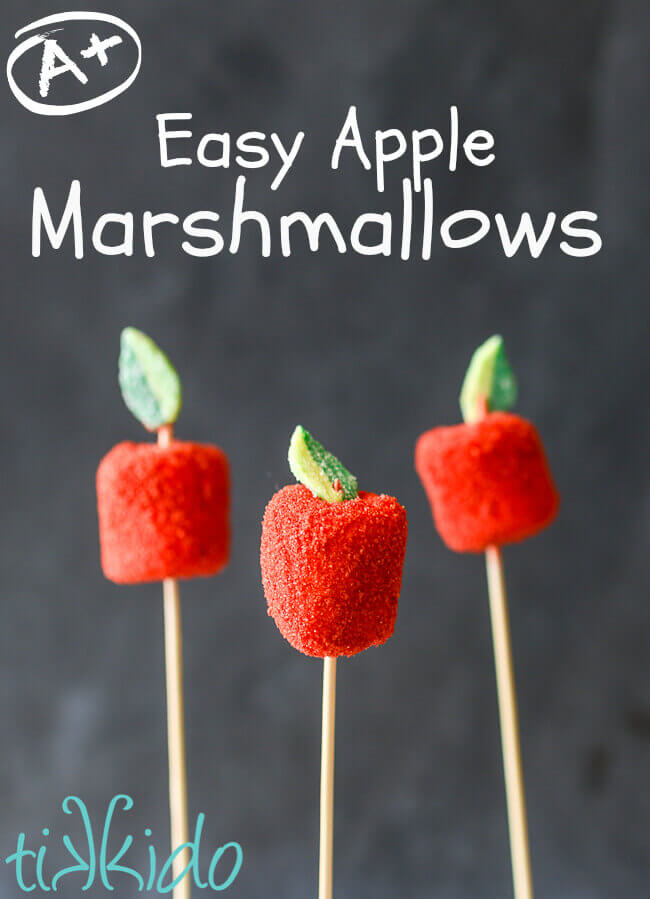 I know all the kids are already back to school (heck, mine started school at the end of July!  We've already had our first parent teacher conferences!), but wouldn't these be perfect for a back-to-school celebration?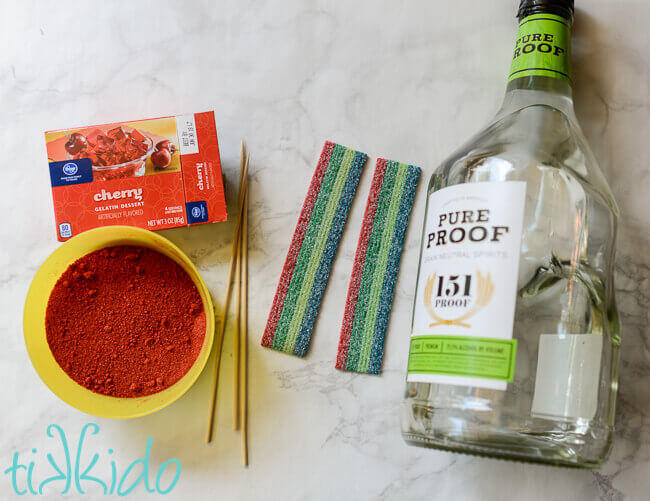 Materials for Easy Apple Marshmallow Treats:
red gelatin powder
marshmallows
Tangy Zangy Super Wide candy
bamboo skewers
high proof grain alcohol or vodka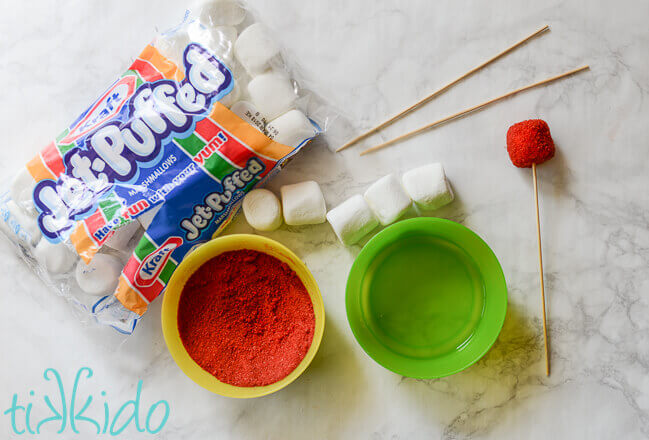 Pour the gelatin into a dish.  Pour flavorless alcohol into a second bowl.  You can also use water, but the alcohol will evaporate and dry much more quickly, and is the perfect glue for sugary things like marshmallows and Jello.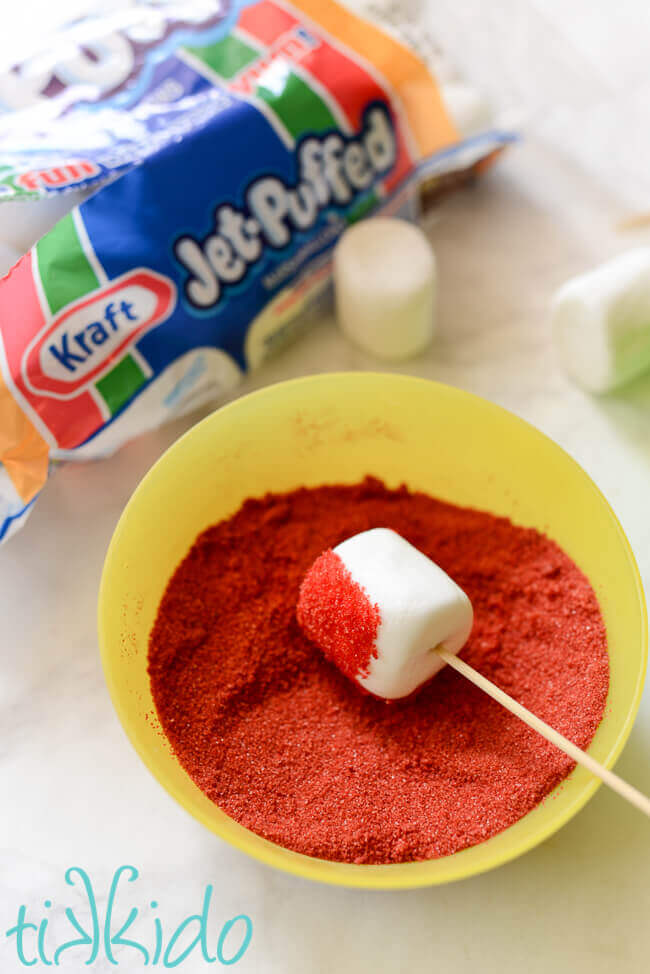 Skewer a marshmallow, dip in the liquid, shake off any excess liquid, then roll in the powdered gelatin.  The cherry gelatin was already a vibrant red color, but many other colors of Jello aren't brightly pigmented in powder form.  Don't worry if that's the case; the moisture on the marshmallow will activate the color in the gelatin.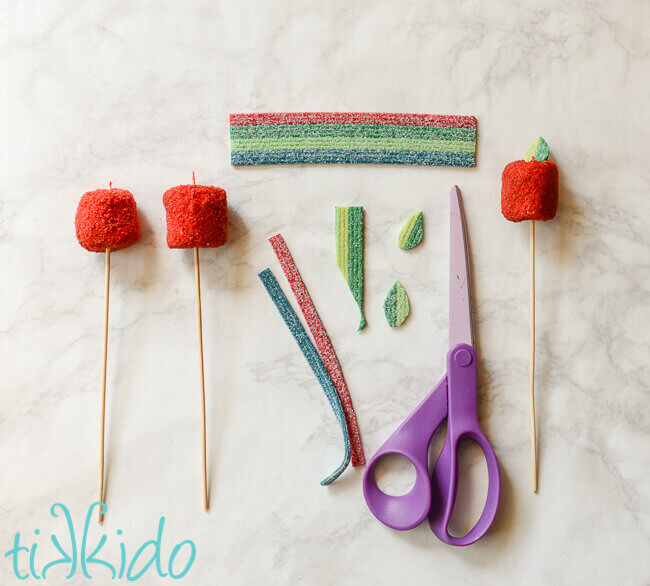 Let the covered marshmallows dry completely.  In the meantime, use a pair of scissors to cut the red and blue stripes away from the center green and yellow stripes of the Tangy Zangy candy.  I bought mine at my local Smart and Final store, and I couldn't find the wide strips on Amazon to link for you, but I did find these squares of the candies, and those would definitely work, too.
Cut the center green/yellow candy strip into leaf shaped pieces, and stick them on the tip of the bamboo skewer just barely sticking out of the top of the marshmallow.  
Here's a video to show you just how I did it:
It was only after I'd made and photographed my marshmallow apple treats for the blog that I ran across this very similar tutorial from The Decorated Cookie.  Doh.  Great minds and all that?  I like how she used colored sanding sugar on hers--perfect if you don't want the added flavor of the gelatin dessert.  Plus, she has super cute pumpkin versions, too!  Definitely check it out.