Printer-friendly version
Did you know that the World Championships of Irish Dancing are going on in Dublin, Ireland?  This year I have two young friends going from our Irish dancing school, and both girls are celebrating birthdays on the trip.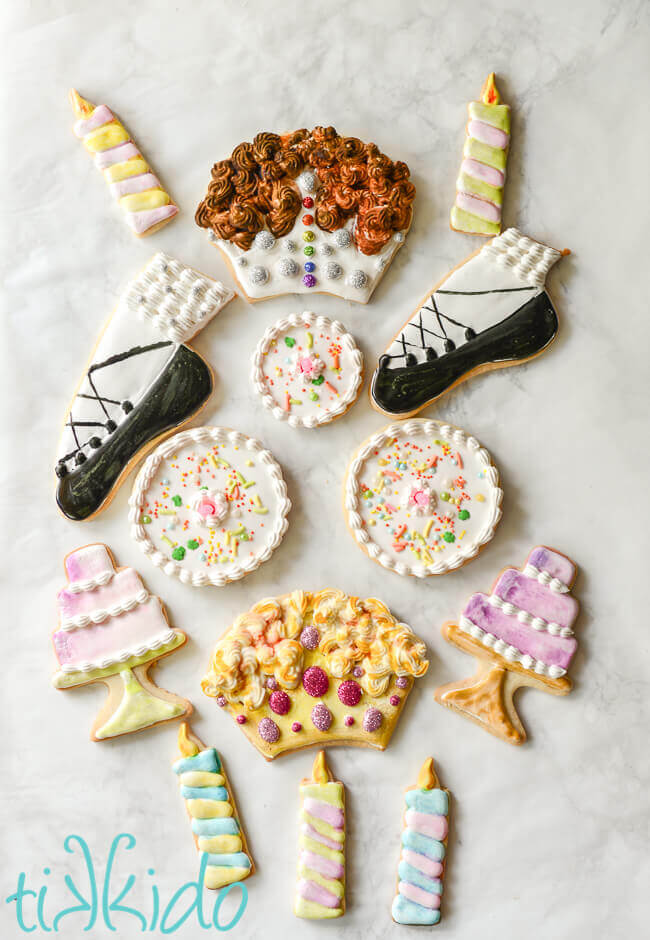 So of COURSE I wanted to make some happy birthday/good luck cookies for them!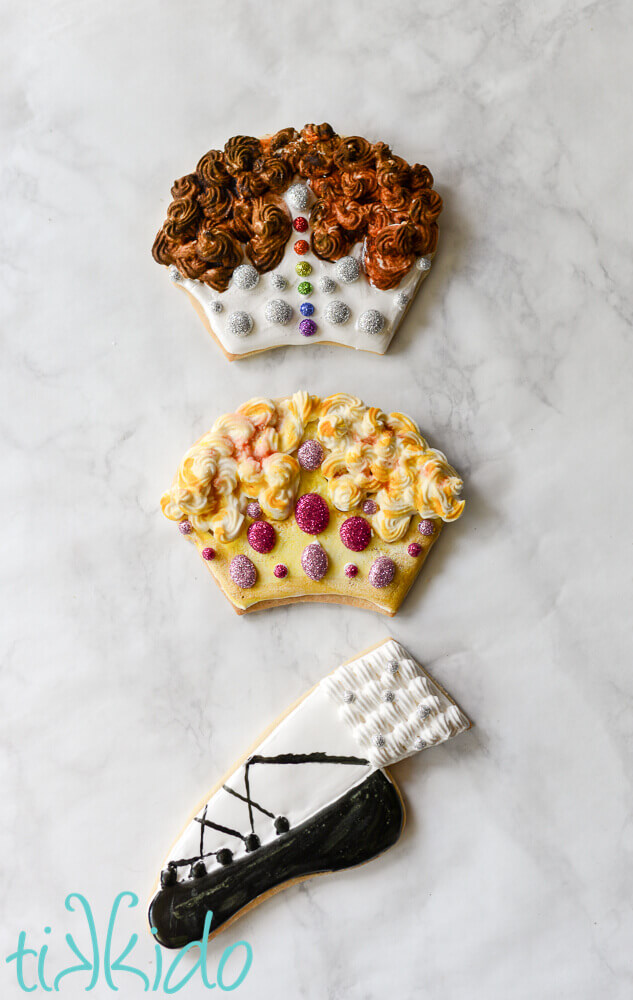 If you're not familiar with the competetive world of Irish dancing, these cookies probably won't make a whole lot of sense to you, but I'll explain.  First, there's a LOT of sparkle and bling on those dresses.  Second, the dancers wear curly, bouncy wigs.  (When I started dancing as a kid, we had to wear curlers the night before a competition, but by the end of my dancing career, we'd moved on to wigs.  Let me tell you, the wigs are a LOT faster, easier, and less painful, both as a dancer and now as the mother of two Irish dancers.  So make fun if you want, but I'm pro-wig.)  I seriously amused and delighted myself when I thought of adapting my crown cookie cutter to add a curly Irish dancing bun wig.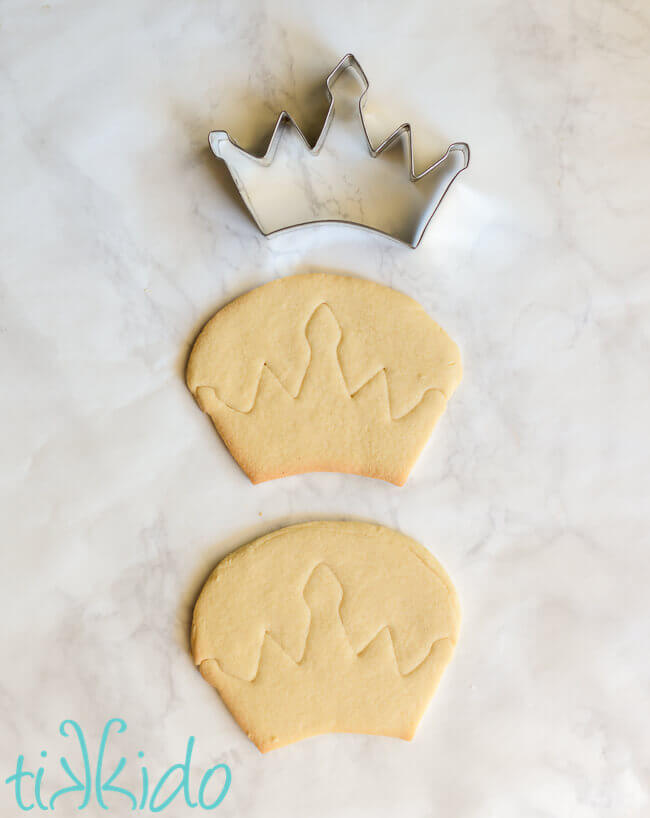 See?  I just hand-cut the curly bun-wig part, and gently pressed the halves together.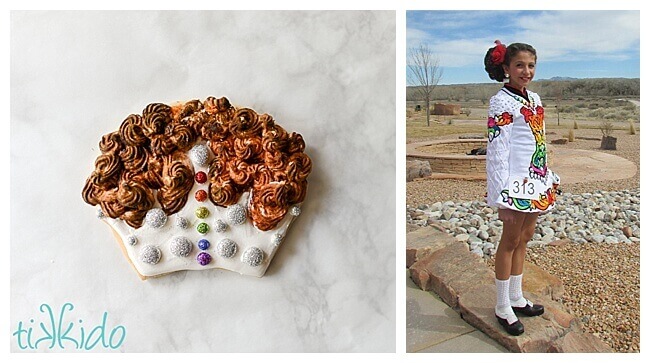 Here's Izzy, who competed at the world Championships for the first time this year!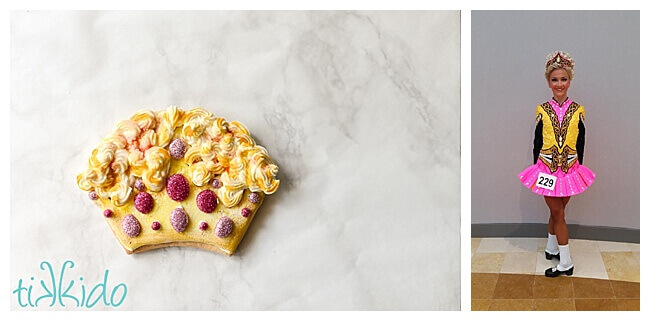 And here's Makenzie.  She's quite the pro at the Worlds by now; I made birthday cookies for her first trip to Worlds back in 2012!
Good luck, girls!  We're so proud of you!!