Printer-friendly version
Lemon buttercream frosting made with real lemons is full of fabulous, bright lemon flavor.  Lemon frosting is amazing on so many different flavors of cake, and is the perfect frosting for spring cupcakes.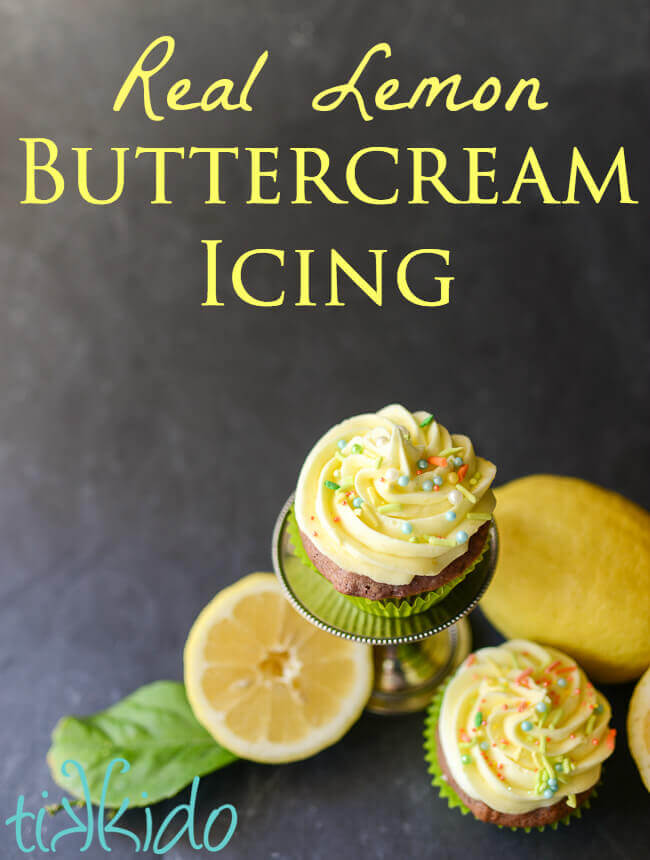 I love lemon desserts--REAL lemon desserts, that is.  I hate it when I choose a lemon dessert and it smells lemony, but tastes only of a vague, artificial suggestion of lemon.  No thanks.  Any lemon recipe from me is guaranteed to be of the bright, zingy, flavorful, REALLY-lemon-flavored variety.
So today I'm sharing with you how I make my real lemon American buttercream icing.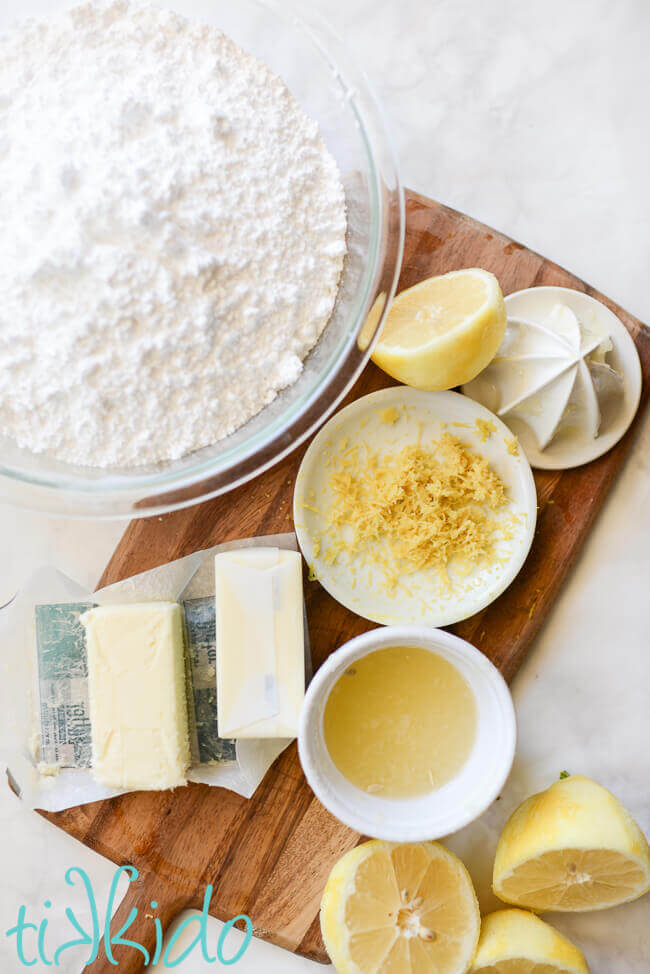 Lemon Buttercream Frosting:
2 pounds powdered sugar
1 cup (two sticks) butter, softened
zest of two lemons
1/2 teaspoon salt
fresh lemon juice (from the zested lemons)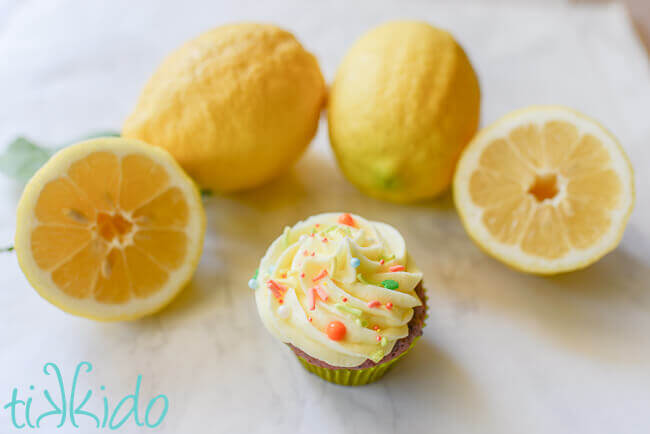 First, zest and juice the lemons.  You can use a hand-reamer to juice lemons, but if you do a lot of juicing (like we do, with our amazingly productive lemon and orange trees) and have a Kitchenaid stand mixer, I highly recommend getting the Kitchenaid juicer attachment.  It's great for juicing a few dozen lemons for the ultimate lemonade stand, or you can just use the removable reamer bit and use it like a hand-reamer, like I do, when you only need to juice a few lemons.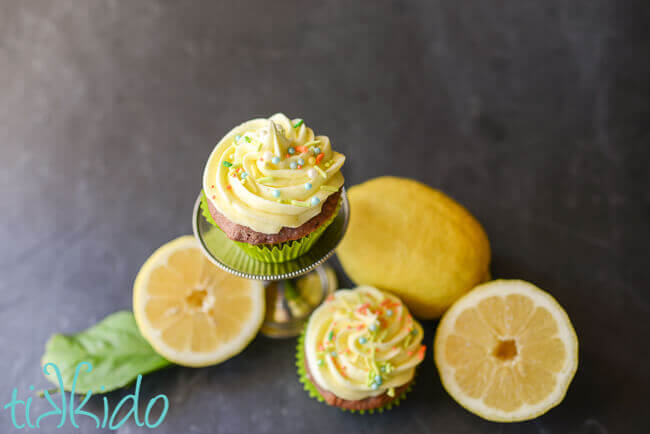 Cream the softened butter.  Add the salt, powdered sugar, and lemon zest and begin mixing.  Add fresh lemon juice until the frosting thins out and you have the perfect texture for your project.  Not too thick, not too thin for these raspberry lemonade cupcakes I made last week.  
Hmm, I wonder if I could turn my favorite orange bundt cake into cupcakes and top it with this icing recipe?  I'll just have to experiment with that and let you know, dear readers.  For your benefit entirely, of course.  I'm selfless like that.
Other Frosting Recipes You Might Like: