Printer-friendly version
Yesterday I posted the pictures of the cookies I sent off to Ireland with my two young Irish dancing friends heading to compete in the World Championships of Irish dancing (and who happen to be both celebrating birthdays on the trip).  Sending a birthday cake with them clearly wasn't going to work out.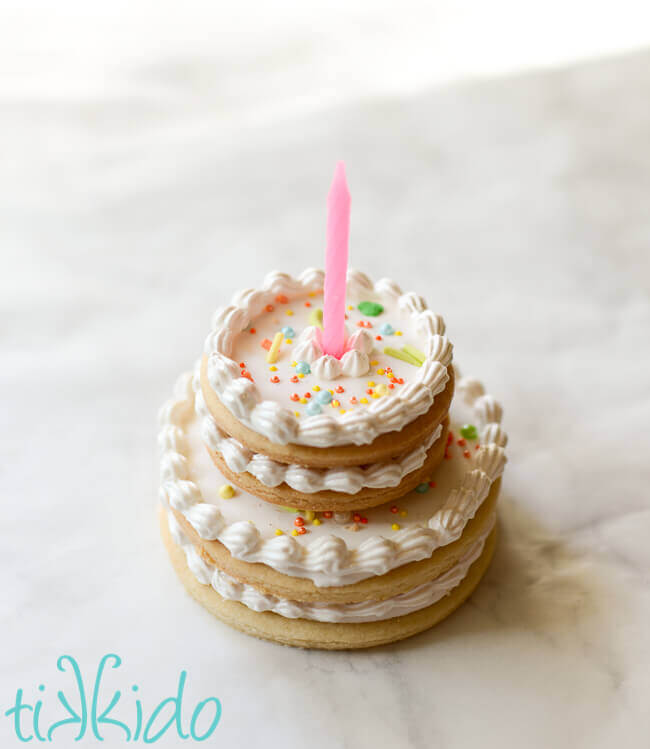 But I thought up a fun way to make birthday cake cookies that were portable and an easy surprise for Makenzie's mom to pack in the luggage.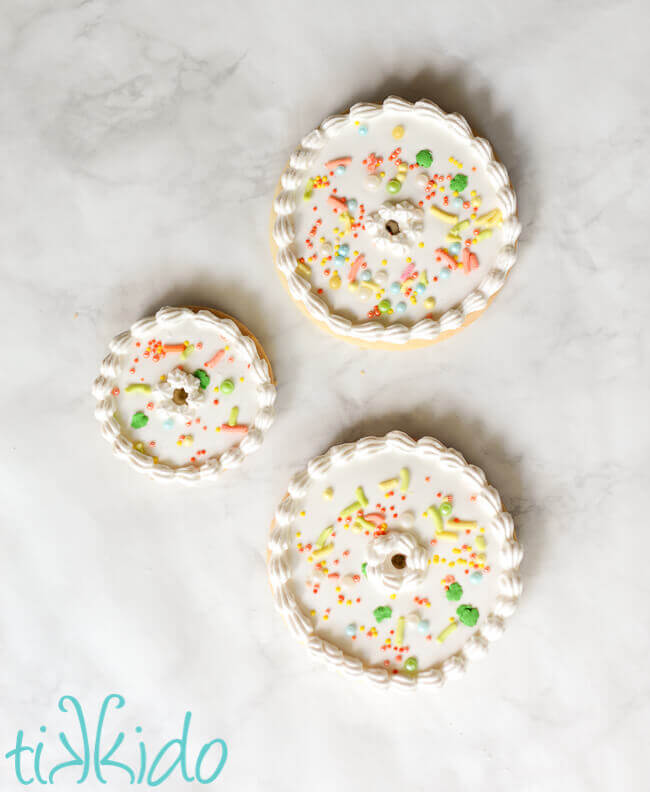 I first just conceived of them as cookies that look like the top down view of a birthday cake.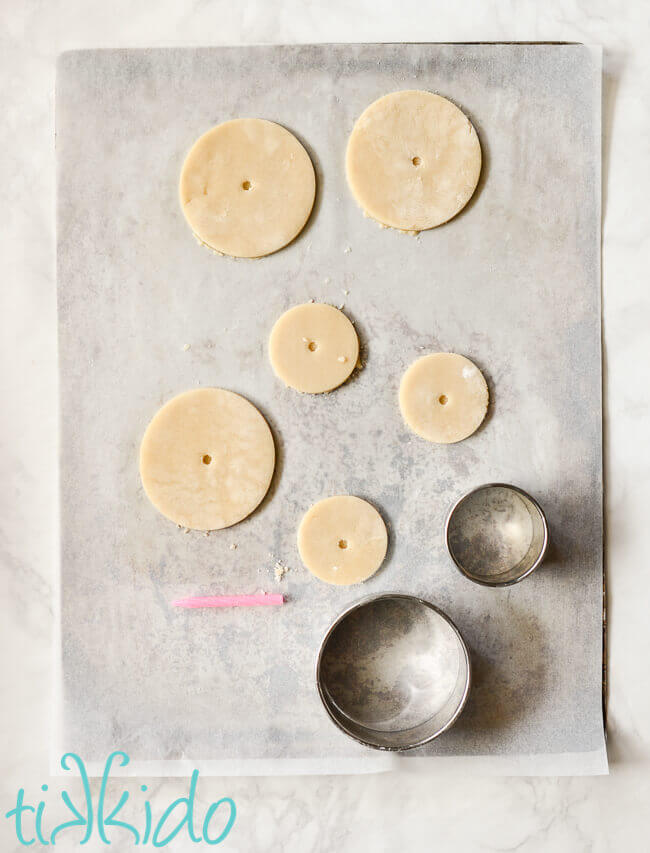 I used two plain circle cutters from my favorite set of nested circle cookie cutters (you can buy it here), and made an indentation in the center of each circle of dough with a birthday candle.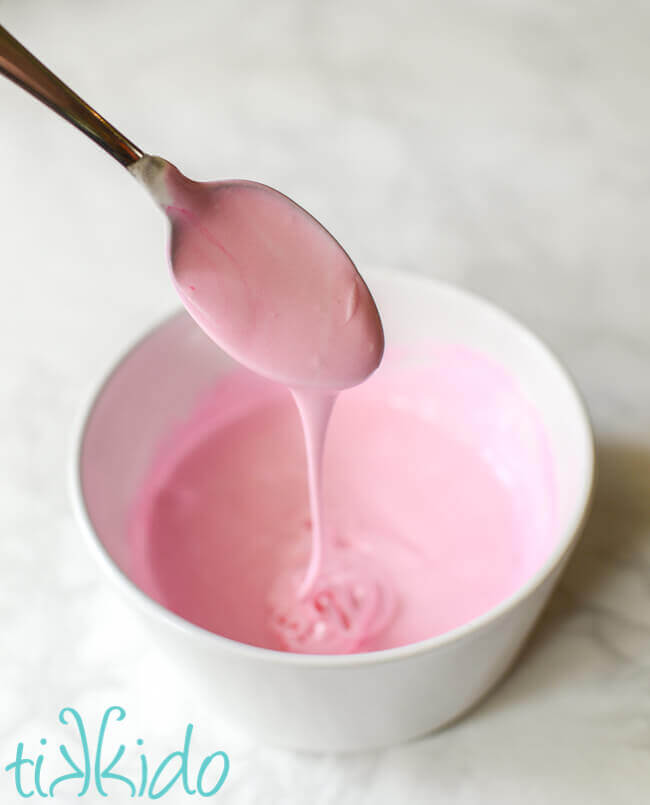 I baked and cooled the circle-shaped cookies, then flooded the base layer with royal icing, and added some sprinkles.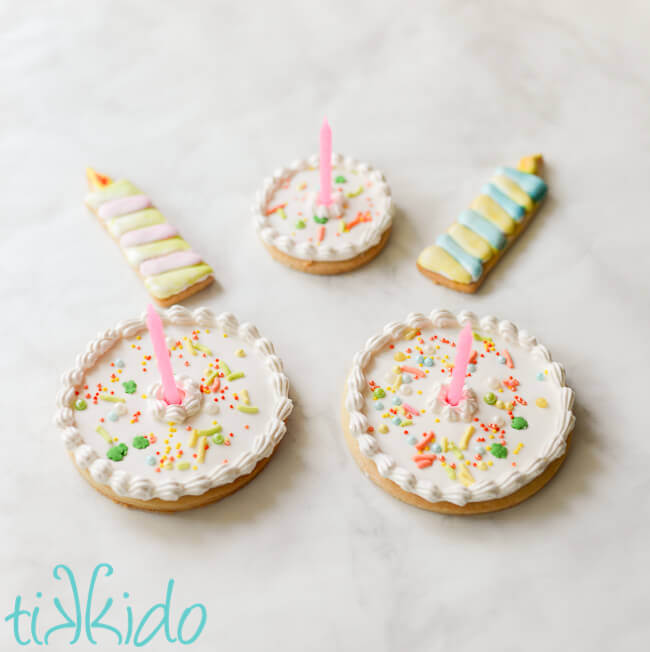 I used thicker royal icing and a small star tip to pipe on a classic shell border.  That always makes me think of birthday cakes!  They were cute just like that, but then, inspiration struck.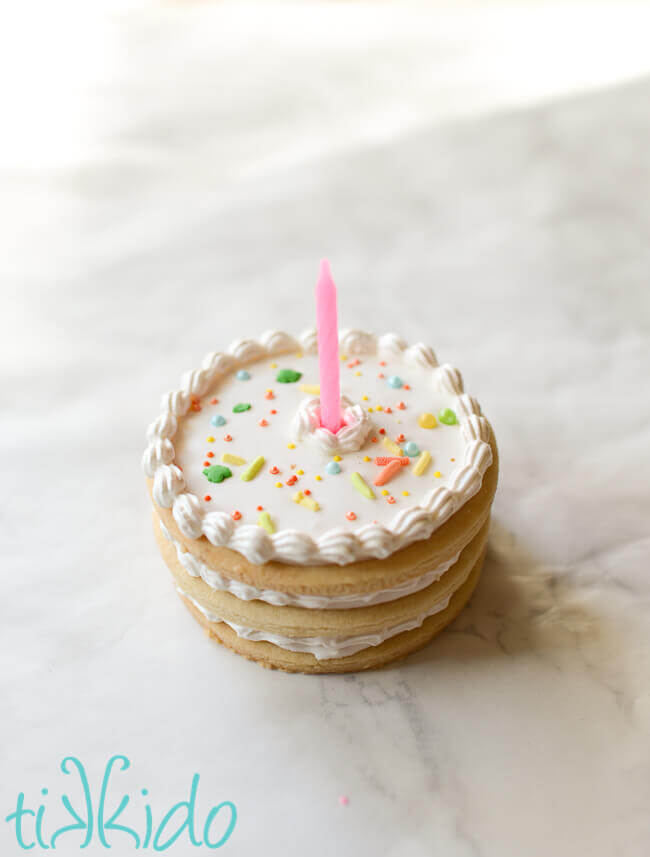 Stack the cookies!  Into a real, three dimensional cake shape!  (After they're dry, of course.)    These little miniature birthday cake cookies make me so happy!